FOR TODAY, April 5, 2016
Outside my window ...
It's still very dark, but the birds are beginning their morning chorus. I love this time of day.
I am thinking ...
About the talks I got to hear this past weekend at conference. So much to take in and I haven't listened to all of them yet. I know I have a lot more to take in yet. I picked up a thick scribbler for myself yesterday so that I can make personal notes on each of them and jot down my feelings and impressions.
I am thankful for ...
We went over to help Doreen with something yesterday afternoon. I am grateful for the opportunity to be able to do things for her. Someday I may be the person who needs doing for and I hope that someone will be able and willing to do things for me as well.
In the kitchen ...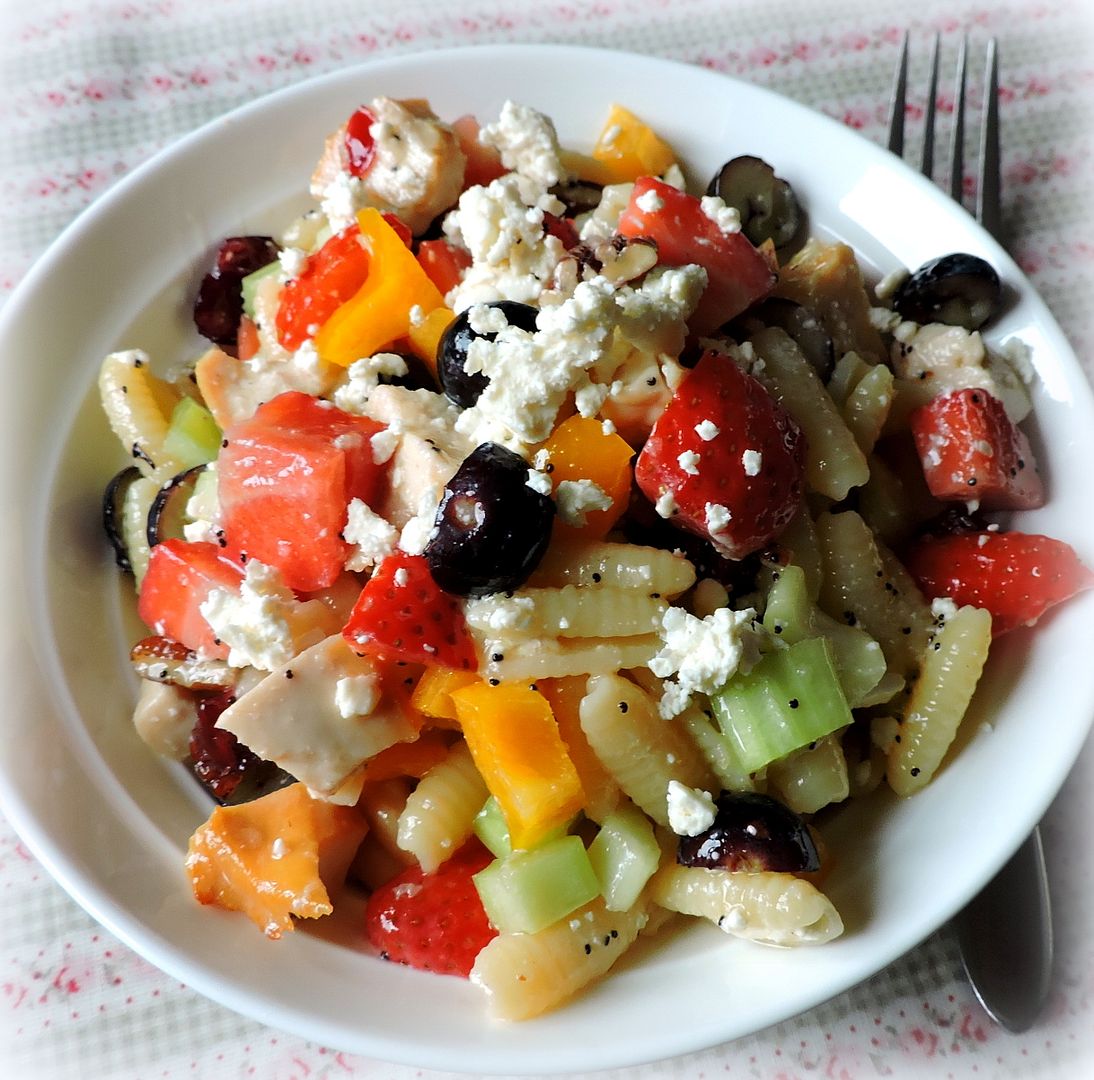 Lemon and Poppyseed Chopped Salad.
This is a great salad filled with chopped strawberries, blueberries, chicken, pasta, celery, feta cheese and toasted pecans. The lemon and poppyseed dressing is faaaaaa-bulous!
On my "To Cook" list ...
From
Damn Delicious
some fab looking homemade Peanut Butter Dog Treats. Mitzie love, LOVES peanut butter!
I am creating ...
From
Empress of Dirt
. DIY Soda Can Garden Charms. What a great way to recycle these into something useful.
I think these painted dish towels are pretty cute. From
Dandee Designs
.
Into quilts? I love this sweet heart edged lap quilt. Found on
Quiltmakers
. Quiltmaking is probably beyond me now, but a gal can dream . . .
From
Maggies Croche
t, a bluebird kitchen set to crochet. It's a to purchase pattern, but it is just adorable. There is also a Pansy one which is just as sweet and a whole lot more on the page. Love, LOVE!
From
Sweetwater,
these beautiful pillow case kits. I just love them. I love pillow cases and these really tick all my boxes.
I am reading ...
The Book of Lost Things
, by John Connolly
High in his attic bedroom, twelve-year-old David mourns the death of his mother, with only the books on his shelf for company. But those books have begun to whisper to him in the darkness. Angry and alone, he takes refuge in his imagination and soon finds that reality and fantasy have begun to meld. While his family falls apart around him, David is violently propelled into a world that is a strange reflection of his own . . . populated by heroes and monsters and ruled by a faded king who keeps his secrets in a mysterious book, The Book of Lost Things.
Taking readers on a vivid journey through the loss of innocence into adulthood and beyond, New York Times bestselling author John Connolly tells a dark and compelling tale that reminds us of the enduring power of stories in our lives.
Part fairy tale and part psychological study.
I am looking forward to ...
Going to the Temple on Thursday. I LOVE to go to the Temple.
I am learning ...
To turn the television off and just enjoy quiet. When Todd is here the television is always on, and he doesn't necessarily have to be even watching it. The news channel. I find it quite wearing. So when he goes out I just turn it off, and enjoy the silence.
Dreaming about ...
Messy hair . . .
Bunnies on cutlery . . .
Summer wildflowers . . .
Sweet movie classics I never tire of watching . . . yes, My Girl . . . love it.
Outdoor markets on the continent . . .
A favourite quote for the day ...
(¯`v´¯)
`*.¸.*´Ƹ̵̡Ӝ̵̨̄Ʒ ¸. •´¸.•~♥♥♥~•.~
ღϠ₡ღ¸. ✻´´¯`✻.¸¸.Ƹ̴Ӂ̴Ʒ.
( ¸.❀⁀ ⋱‿✿"` * .¸.*
✻ღϠ₡ღ¸.✻´´¯`✻.¸¸.Ƹ̴Ӂ̴Ʒ..
It is the mark of an educated mind to be able to entertain a thought
without accepting it. ~Aristotle
Makes me smile ...
How can it not . . .
One of my favourite things ...
Little men . . . especially my little men . . .
A peek into my day ...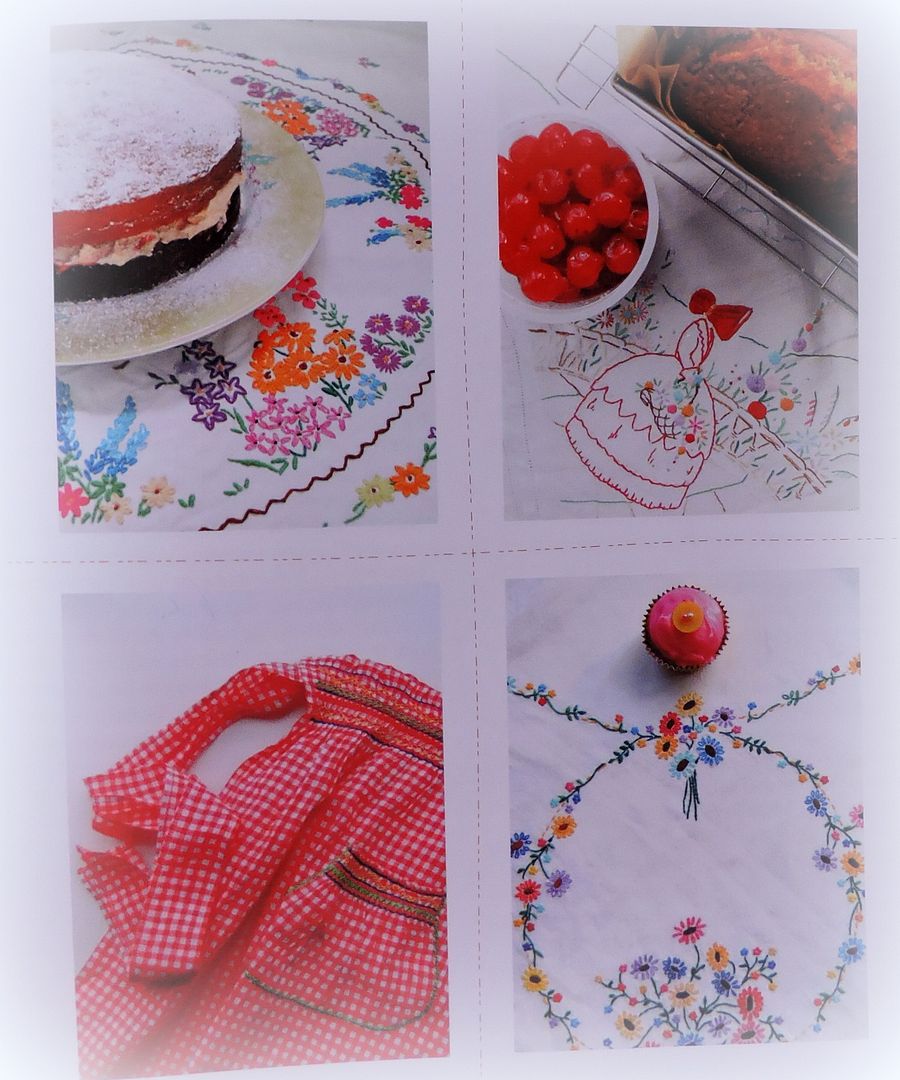 And I think to myself . . . what a wonderful world . . .
And that's my daybook for this week!
⋱ ⋮ ⋰
⋯ ◯ ⋯ Take time to enjoy the small *´¯`.¸¸.☆
⋰ ⋮ ⋱ blessings in life.*´¯`.¸¸.☆
✿¸.•*¨`*•..¸✿ ✿¸.•*¨`*•..¸✿ ✿¸.•*¨`*•..¸✿
╬♥═╬╬═♥=╬╬═♥╬╬═♥╬╬═♥=╬╬♥═╬
░░░░░░░░░░░░░ ░░░░░░░░░░░░░
Wherever you go and whatever you do, I hope there's a great day ahead of you! Don't forget!
═══════════ ღೋƸ̵̡Ӝ̵̨̄Ʒღೋ ═══════════ ⊰✿░G░O░D⊰✿⊰L░O░V░E░S⊰✿⊰░Y░O░U░⊰✿
═══════════ ღೋƸ̵̡Ӝ̵̨̄Ʒღೋ ═══════════
And I do too!!