"The world is fairly studded and strewn with pennies cast broadside from a generous hand. But who gets excited by a mere penny?...It is dire poverty indeed when a man is so malnourished and fatigued that he won't stoop to pick up a penny. But if you cultivate a healthy poverty and simplicity, so that finding a penny will literally make your day, then, since the world is in fact planted with pennies, you have with your poverty bought a lifetime of days. It is that simple. what you see is what you get." ~Anne Dillard
A few of the small and wonderful things which bring untold joy into my life. It's the small things in life which truly mean the most. Simple abundance . . . it's the best.
These are the flowers that Todd bought for me the day after my colonoscopy just because. (I hope I don't have to do this everytime I want a bouquet of flowers, lol!) They are still going strong and looking beautiful on our dining room window sil. They sure have lasted. Much longer than any other flowers I have ever gotten. Almost like a symbol of our unfaltering love and devotion for each other. I like that thought.
I am almost finished my hot water bottle cover. With any luck it will be finished by tomorrow. We shall see! I really love the way it looks. I might do another one in pink so that Todd and I each have our own covers. We shall see.
Watching the sun rise each morning. I have a grand view through the front window which lays to front of where the computer is. It starts as a faint glimmer at first, rising above the rooftops of the terraced houses across the street from us . . . and before you know it the sky is coloured with light purples and greys . . . sometimes oranges and roses . . . and then quite simply . . . it is day.
What a beautiful gift it is each morning.
The blackbird sings a beautiful song . . . this is the soundtrack to go with the beautiful sunrise and I get to hear it each morning. If you click on
this link
, it will take you to a place where you can listen to what I am hearing each morning, then we can hear it together.
(A lovely thought. Don't worry, this window won't close.) It's so beautiful. Another gift from God . . . just like the sunrise.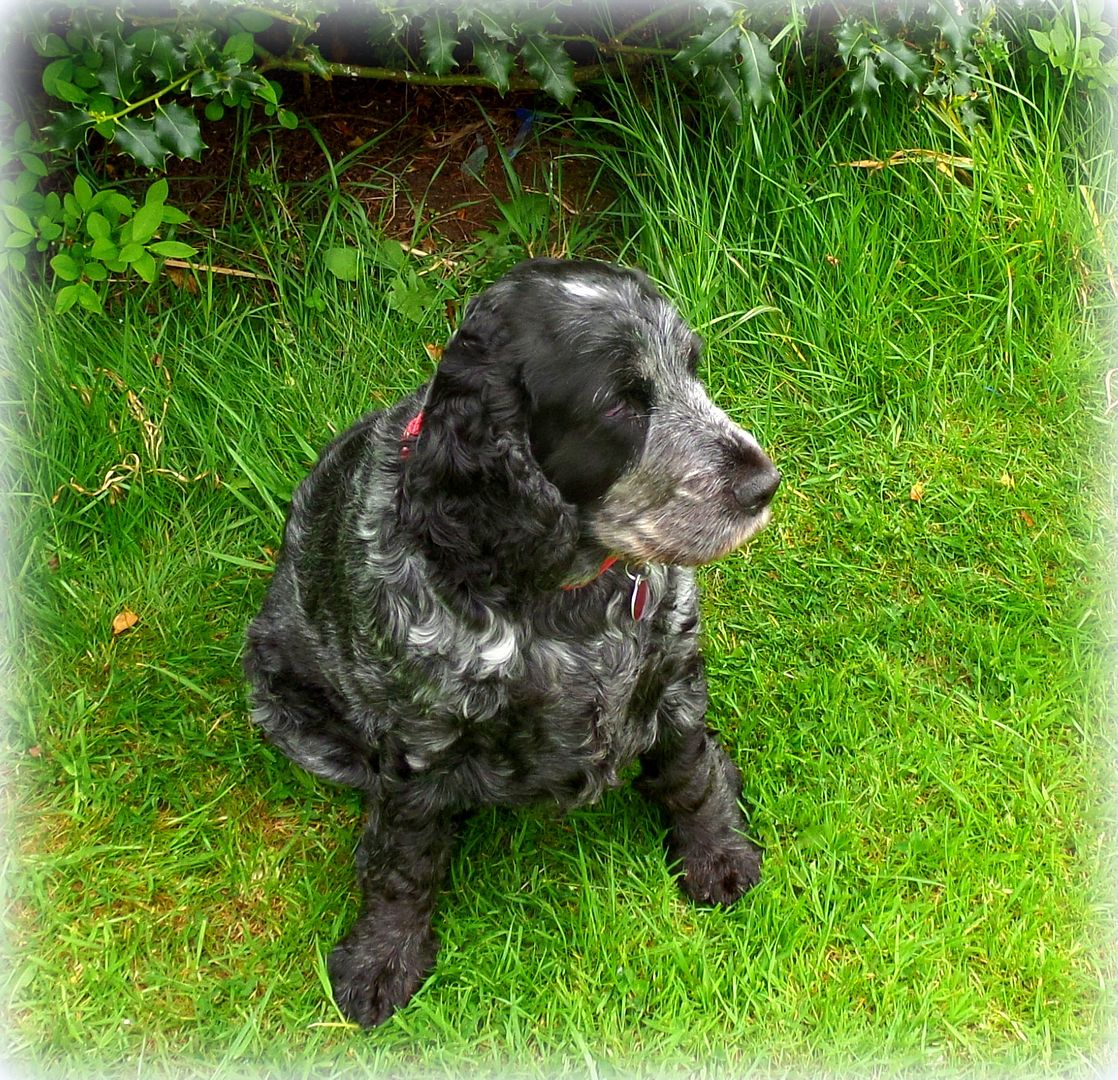 Mitzie is always so beautiful and sleek and smelling nice when she comes back from the Groomers. She was groomed on Friday and I have luxuriated in snuffling her ever since. She is coming with us to Cornwall in May. I am not sure if Audrey knows this yet or not. Peter may not have told her yet. Audrey is very afraid of animals. She is used to cats now as they have two of them . . . but she is always terrified when she comes over here and Mitzie greets her. Peter feels she will get used to her by the end of having spent a week with her in Cornwall. We'll see! It will be interesting at any rate!
Having the Chester Elders over to watch a session of Spring Conference with us yesterday. We had invited some other people as well, but alas they couldn't make it. I had made finger sandwiches and cake for us to all enjoy while we were watching. Food for the tummy and food for the spirit. The talks were all awesome. Every one which I have watched or listened to so far has given me much food for thought and inspiration. I am going to buy a scribbler today so that I can write down my thoughts and impressions of each one, and how I can apply them to my life. That is one thing I always get from Conference, no matter what . . . the will and desire to become a better me. This is never a bad thing.
Spring in England . . . it is my favourite of all the seasons. Such hope and promise. Such beauty. I love it.
And that is my small and wonderful things for this week.
A thought to carry with you through today . . .
Ƹ̵̡Ӝ̵̨̄ƷღೋღೋƸ̵̡Ӝ̵̨̄Ʒ
If we are not careful,
the things of the world,
can drown out
the things of the spirit.
~Mary Durham
Ƹ̵̡Ӝ̵̨̄ƷღೋღೋƸ̵̡Ӝ̵̨̄Ʒ
Spiritual Enlightenment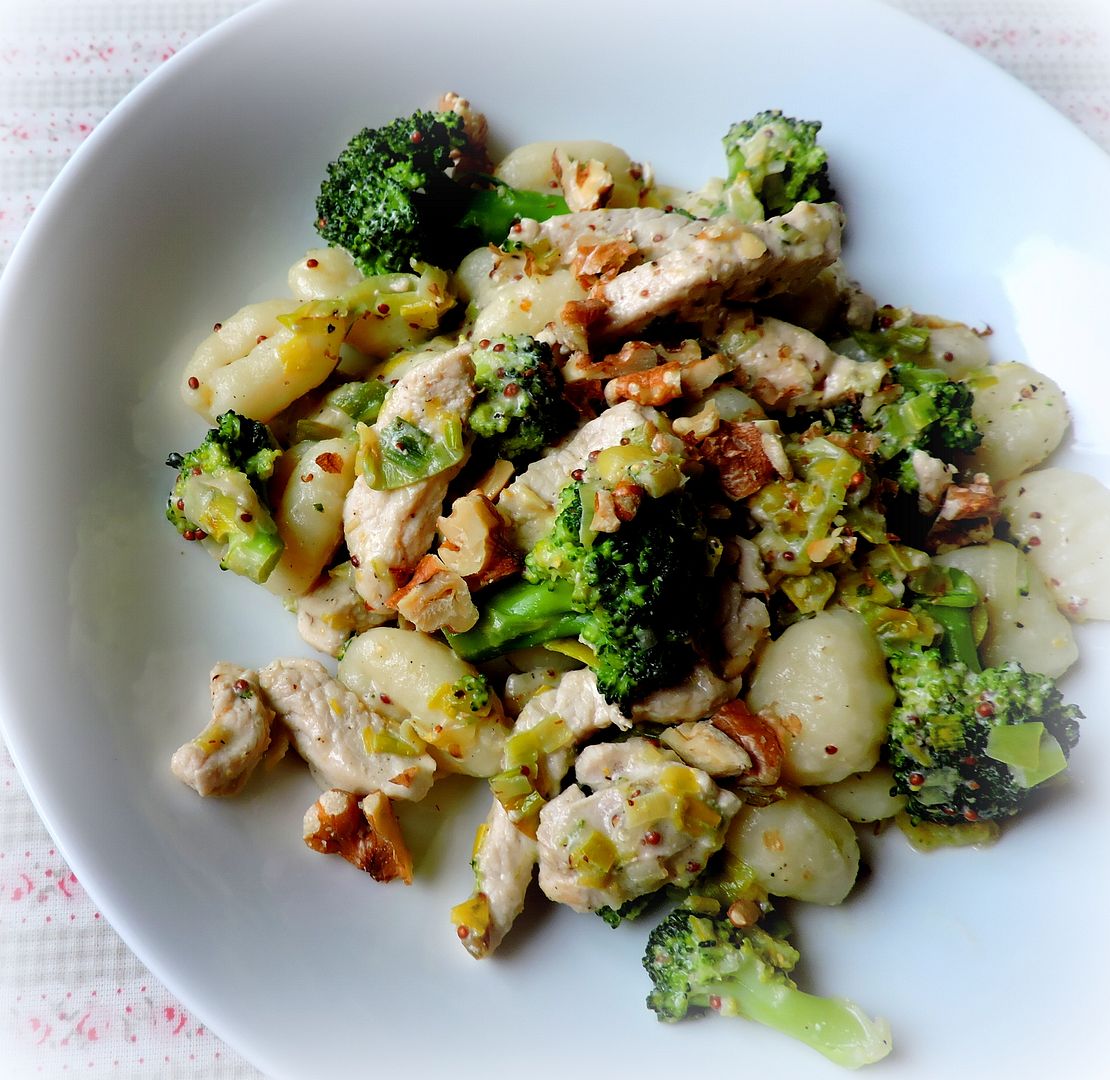 Cooking in The English Kitchen today . . .
Creamy Turkey and Broccoli Gnocchi
! Quite delish!
May your week ahead be filled with an abundance of small and wonderful things. Along the way don't forget . . .
═══════════ ღೋƸ̵̡Ӝ̵̨̄Ʒღೋ ═══════════ ⊰✿░G░O░D⊰✿⊰L░O░V░E░S⊰✿⊰░Y░O░U░⊰✿
═══════════ ღೋƸ̵̡Ӝ̵̨̄Ʒღೋ ═══════════
And I do too!