Young Girl With Primroses by Margaret W Tarrant - English Artist - 1888 - 1959
"A primrose by a river's brim
A yellow primrose was to him,
And it was nothing more."
~William Wordsworth
I don't think I really knew what a primrose was before I moved over here to the UK. In fact, I don't think I had ever seen one. Oh, sure, I had heard the song Primrose Lane, but I'd never given much thought to exactly what a primrose actually was!
When we lived down South, the banks of the small roadway that led up the hill from the village to the manor were just covered with wild primroses in the Spring. I suppose that is when I first noticed them . . . and of course the flower nurseries are filled with primroses that you can plant out in your garden in a myriad of colours. But I love the wild ones best of all . . .
In the footprints of the Winter
sunlight falls and buds unfold.
April follows in it's track
and strews the path with fairy gold.
Where the morning frosts have glittered
and the bitter snows have lain . . .
Spring comes dancing, young and lovely,
bringing primroses again . . .
Primrose blossoms mean many different things. It's a symbol for bashfulness. It's a symbol for inconstancy. It also can refer to young love as well as neglected merit. However, the most popular meaning for primrose is "I can't live without you".
The sentiment of not being able to live without a partner usually comes with young love. This is why the primrose also symbolizes youth. It can also be related to the etymology of the plant's name. Coming from the Latin word, primus, it means first. This is also connected with the fact that primroses bloom in the early spring.
In Norse lore, Freya is the goddess of love. The primrose is her sacred flower. In rituals to honor the goddess of love, these flowers were laid out on the altar dedicated to her.
In other cases, the primrose was seen to represent the woman. Also, the petals on the blossom stood for the various stages of life - birth, initiation, followed by consummation. Then there's repose and in the end, death.
The English believe in a superstition connected to the primrose. This concerns bringing primrose blossoms into the home. If you have to bring these beautiful flowers into your home, you have to make sure that you bring them in group of 13. Any more or any less than 13 blossoms can give you bad luck
There's no question about the edibility of the primrose – its leaves and the flowers can be added into salads. Dried up, primrose can also be consumed as tea while the younger blossoms of the primrose are made into wine. These provide for medicinal benefits like curing insomnia, headaches, PMS, migraine, congestion, and cough among others. It can also help you with your weight loss regimen.(Good to know) They are however toxic to animals . . . so do use caution around your pets.
We were able to watch the first session of Conference last evening and both enjoyed it very much. The wisdom which was given down to us was just wonderful. I think I am going to get a notebook this year and penn my thoughts about each conference talk into it . . . and how it pertains to my life . . . perhaps that will become a habit, at least I hope that it will.
An annoyance from yesterday . . we decided to set our main computer back to it's factory settings, which means I have lost literally everything on it. It's never worked properly since the day we brought it home, and it was not cheap. I have always been disappointed in it. Perhaps now it will work better. We shall see. We had nothing to lose as it was highly unsuable as it was. Them's the breaks as they say!
Today we are having the Chester Elders over to watch conference with a newly Baptised member and some other people that have been inactive for a while (if they come) and I am making sandwiches to enjoy as a small lunch before hand. I also baked a Victoria Sponge yesterday for all to enjoy. Because we are seven hours ahead of Salt Lake City it means that we don't actually get to watch the Saturday evening session until Sunday, but that's okay. We enjoy it very much, even after the fact! Todd will be driving to the chapel this morning to watch the Priesthood session. It's all go!
And with that I will leave you with a thought to carry round with you for today . . .
Ƹ̵̡Ӝ̵̨̄ƷღೋღೋƸ̵̡Ӝ̵̨̄Ʒ
Music gives a soul to the universe,
wings to the mind,
flight to the imagination,
and life to everything.
~Plato
Ƹ̵̡Ӝ̵̨̄ƷღೋღೋƸ̵̡Ӝ̵̨̄Ʒ
Oh, I do love listening to my music. The Tabernacle Choir was just beautiful yesterday. I said to Todd, we need to get more of their albums to listen to in the home . . .
Spiritual Enlightenment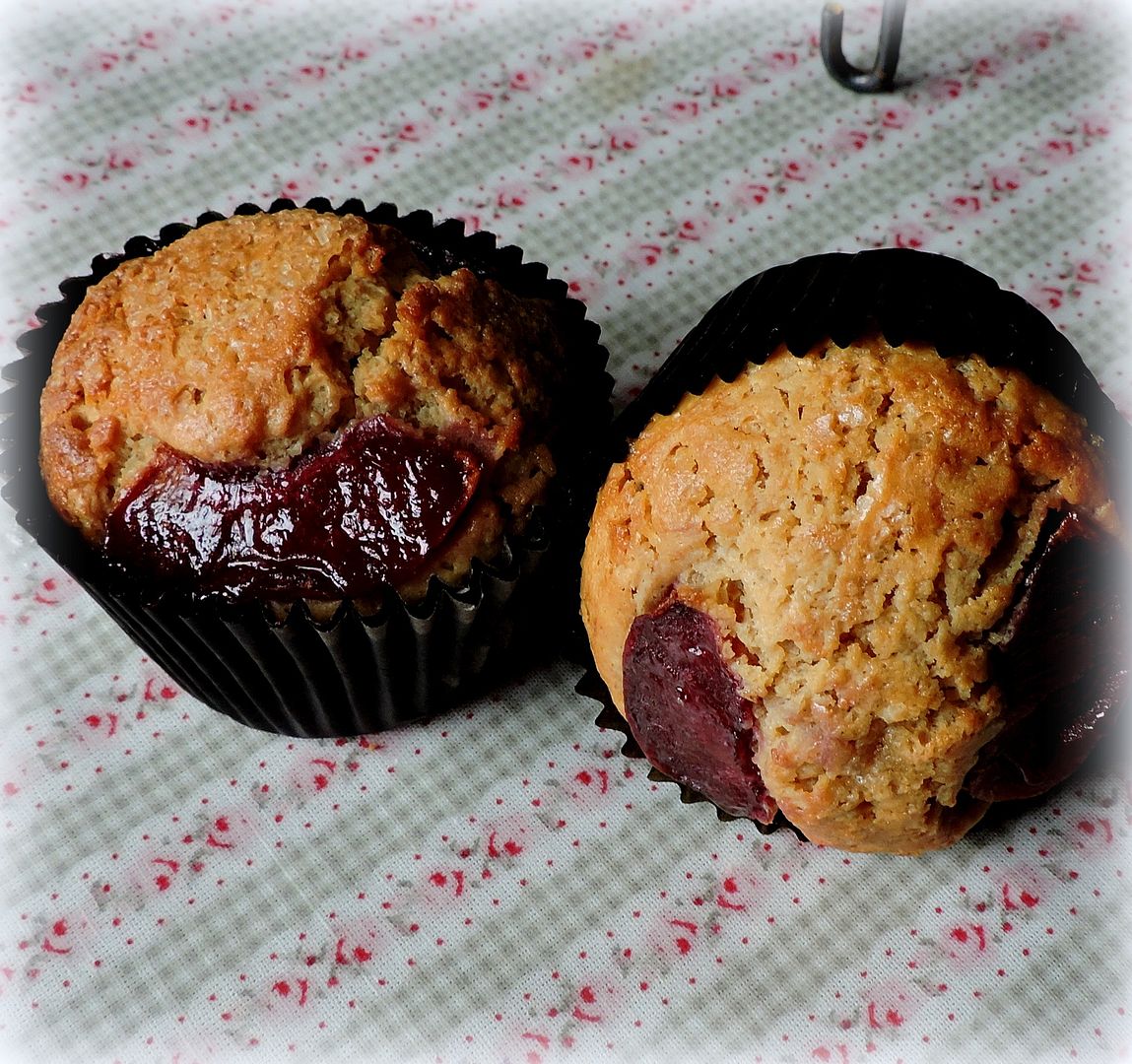 In The English Kitchen today . . .
Plum Muffins.
Have a wonderful Sabbath. No matter what you get up to or where your feet may take you . . . may you always know that . . .
═══════════ ღೋƸ̵̡Ӝ̵̨̄Ʒღೋ ═══════════ ⊰✿░G░O░D⊰✿⊰L░O░V░E░S⊰✿⊰░Y░O░U░⊰✿
═══════════ ღೋƸ̵̡Ӝ̵̨̄Ʒღೋ ═══════════
And I do too!