FOR TODAY, December 29th, 2015
Outside my window ...
It's cold, dark and quiet. Its hard to believe that this is the last simple woman's post I will be doing for 2015. This year has gone by rather quickly I think! Almost scary how quickly it has passed!
I am thinking ...
About all of the flooding in recent days, both here in the UK and in North America. Then those poor people in Texas with the tornadoes and then historic winter storms right on top of them. How utterly awful these past few weeks have been for some people. My heart goes out to them all.
I am thankful for ...
This year I heard from each one of my children at Christmas in one way or another. If that is not a reason for thanks then I don't know what is! Best Christmas ever!
In the kitchen ...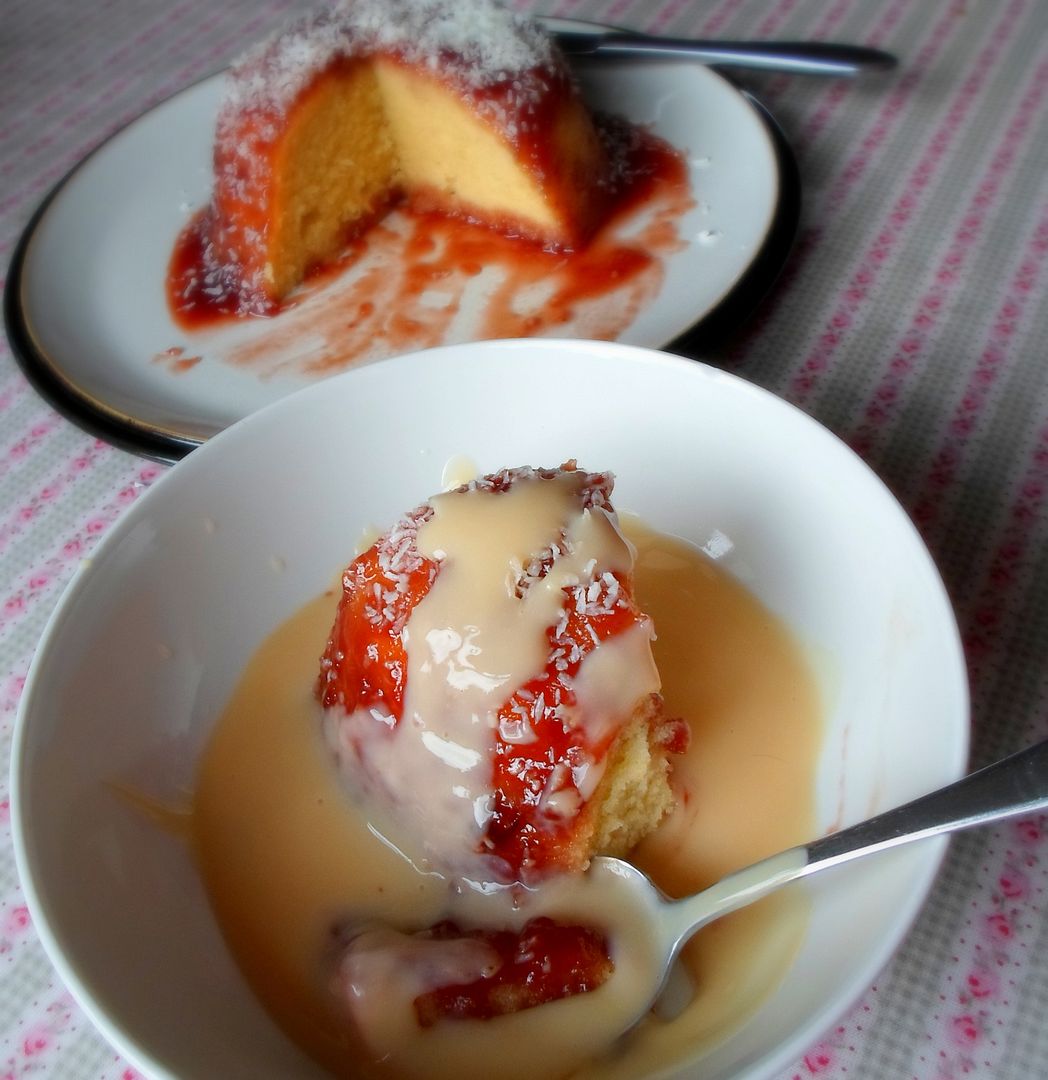 Toenail Pudding.
It's an old traditional pudding, a school dinner variety. It's quite delicious actually. A Vanilla and Jam steamed Sponge, sprinkled with Dessicated Coconut(the toenails) and served with lashings of warm custard.
On my "To Cook" list ...
This White Pizza Dip looks amazing! From
I Heart Eating
.
I am creating ...
Not a heck of a lot at the moment! But I am hoping that Tatiana will show me how to bind a couple of books while she is here. I want to bind the children's story I did for my grandkids.
Just one of the illustrations I did for it.
I love LOVE these embroidered felt valentines! They look very easy to do. You can find out how
here.
I love, LOVE these Mad Hatter ornaments. Maybe for next year? They would also be awesome party favors for a Mad Hatter's Tea party. Found on
DIY Gift Blog
.
Bullet Journals. From
Passion Themed Life
.
Twelve Free Romantic Fonts. I love fonts. Found on
We Lived Happily Ever After
.
I am reading ...
Lineage of Grace
, by Francine Rivers
In this compilation of the five books in the best-selling Lineage of Grace series by Francine Rivers, we meet the five women whom God chose—Tamar, Rahab, Ruth, Bathsheba, and Mary. Each was faced with extraordinary—even scandalous—challenges. Each took great personal risk to fulfill her calling. Each was destined to play a key role in the lineage of Jesus Christ, the Savior of the World.
I love these types of books and I love Francine Rivers as an author. Scarlet Thread is one of my all time favourite books of hers.
Looking forward to ...
We are going to Erddig with Tatiana this week. I love Erddig.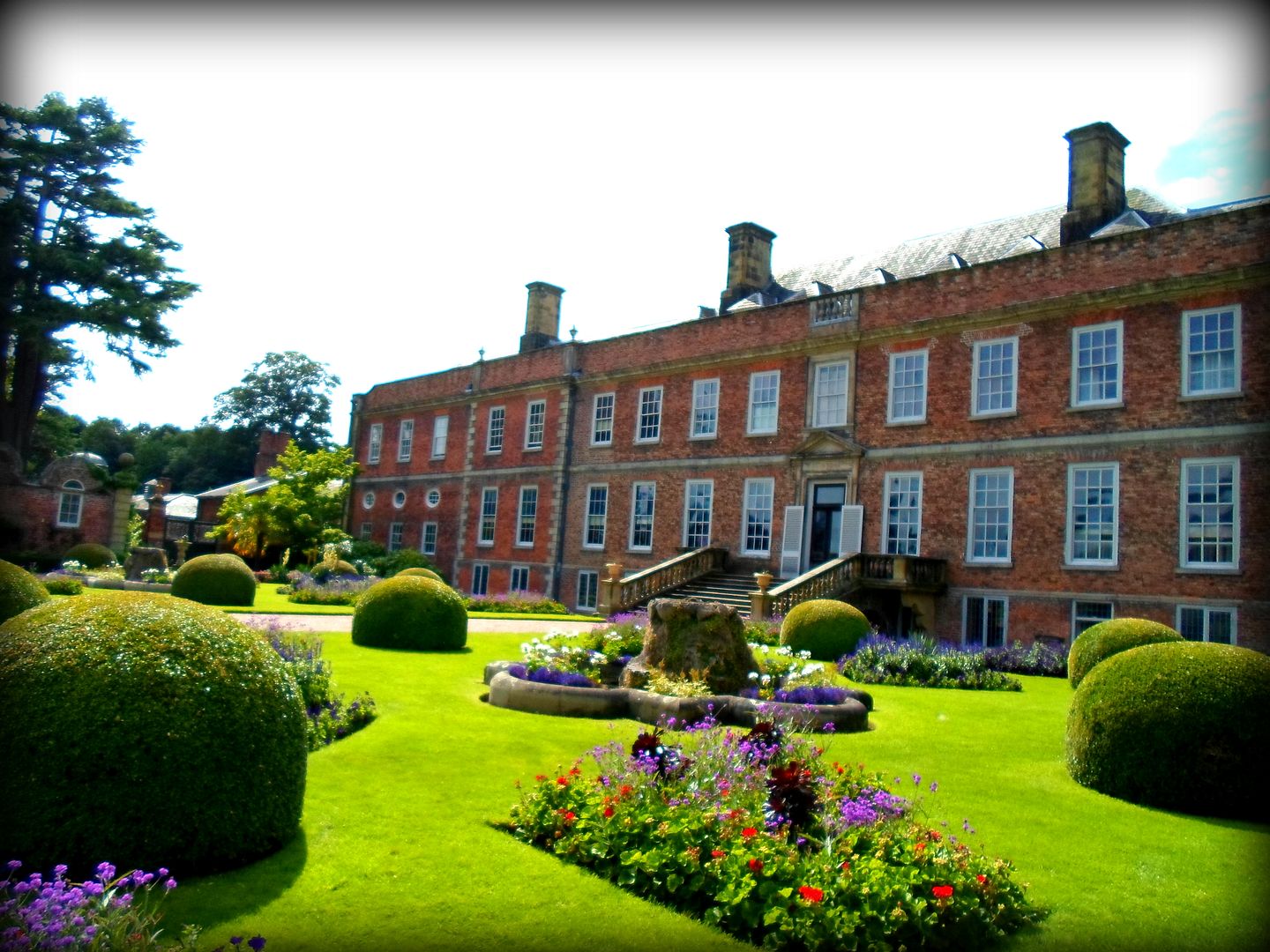 It's like Downton Abby, albeit on a much smaller scale. The gardens won't be in bloom this time of year, but the house will still be fascinating.
Makes me smile ...
I love this. I've experienced this so many times, and it's true.
I am learning ...
To wait on the Lord's timing for things. I think I will be learning this til the day I die. Sometimes I do well with it and others I don't do so well with it.
Dreaming about ...
Pearl Buttons . . .
Messy Buns . . .
Feet that sparkle . . .
Casual Chic . . .
Rhinestones . . .
A favourite quote for the day ...
(¯`v´¯)
`*.¸.*´Ƹ̵̡Ӝ̵̨̄Ʒ ¸.•´¸.•~♥♥♥~•.~
ღϠ₡ღ¸. ✻´´¯`✻.¸¸.Ƹ̴Ӂ̴Ʒ. ( ¸.❀⁀
⋱‿✿"` * .¸.* ✻ღϠ₡ღ¸.✻´´¯`✻.¸¸.Ƹ̴Ӂ̴Ʒ..
What is done in love is done well.
~Vincent Van Gogh
One of my favourite things ...
Monogrammed Linens . . .
A peek into my day ...
I am entirely too fond of housewifery . . .
And that's my daybook for this week!
⋱ ⋮ ⋰
⋯ ◯ ⋯ Take time to enjoy the small *´¯`.¸¸.☆
⋰ ⋮ ⋱ blessings in life.*´¯`.¸¸.☆
✿¸.•*¨`*•..¸✿ ✿¸.•*¨`*•..¸✿ ✿¸.•*¨`*•..¸✿
╬♥═╬╬═♥=╬╬═♥╬╬═♥╬╬═♥=╬╬♥═╬
░░░░░░░░░░░░░ ░░░░░░░░░░░░░
Wherever you go and whatever you do, I hope there's a great day ahead of you! Don't forget!
═══════════ ღೋƸ̵̡Ӝ̵̨̄Ʒღೋ ═══════════ ⊰✿░G░O░D⊰✿⊰L░O░V░E░S⊰✿⊰░Y░O░U░⊰✿
═══════════ ღೋƸ̵̡Ӝ̵̨̄Ʒღೋ ═══════════
And I do too!