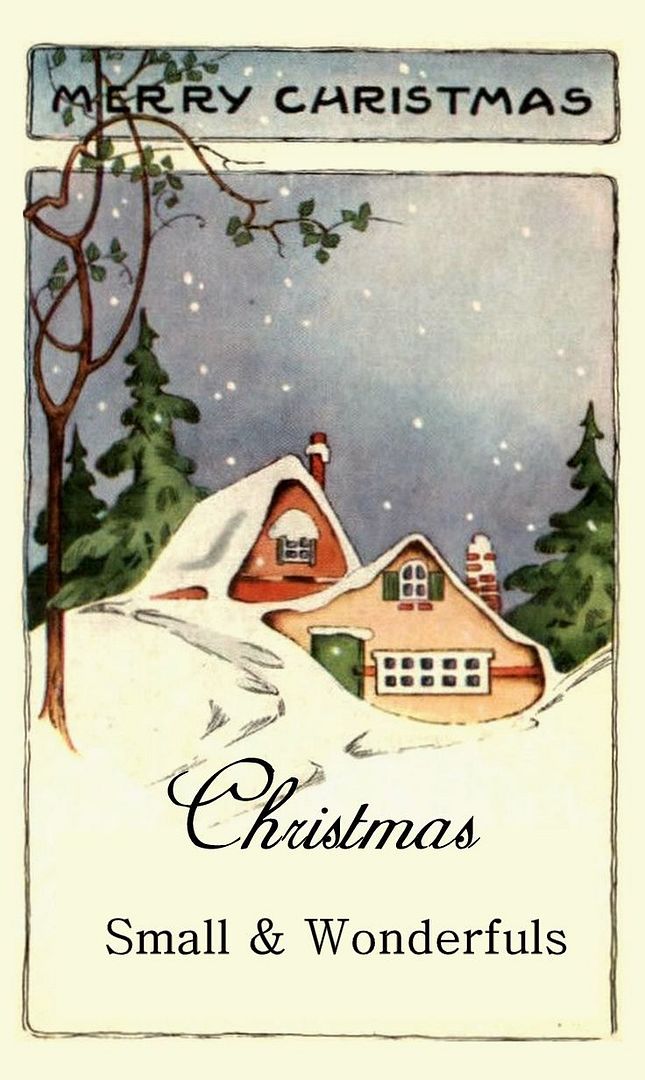 "The world is fairly studded and strewn with pennies cast broadside from a generous hand. But who gets excited by a mere penny?...It is dire poverty indeed when a man is so malnourished and fatigued that he won't stoop to pick up a penny. But if you cultivate a healthy poverty and simplicity, so that finding a penny will literally make your day, then, since the world is in fact planted with pennies, you have with your poverty bought a lifetime of days. It is that simple. what you see is what you get." ~Anne Dillard
A few of the small and wonderful things which bring untold joy into my life. It's the small things in life which truly mean the most. Simple abundance . . . it's the best.
Last night we attended the Broadcast of The First Presidency Christmas Devotional 2015 at our Chapel. It was actually broadcast live last Sunday, but it was 1 am when it went out live and so we had a special evening at the chapel to watch it after the fact, combined with a "Munch and Jingle." What a lovely evening it was. The music from the Tabernacle Choir and the Orchestra at Temple Square was just beautiful and the talks were so inspiring and uplifting. I got so much out of them and feel like my Christmas truly began last night. You can
watch the entire broadcast here
if you like. It's a little over an hour long. I truly enjoyed all of the talks, but Elder David A Bednar's talk about Christ being the Light of the world really touched my heart, as did Linda K Barton's. You can
watch, read or listen to everything individually here
if you want.
The account of the first Christmas in the Book of Mormon helps us to learn and more fully understand that Jesus Christ is the "light which shineth in darkness" (see D&C 10:57–61). In every season of our lives, in all of the circumstances we may encounter, and in each challenge we may face, Jesus Christ is the light that dispels fear, provides assurance and direction, and engenders enduring peace and joy. ~David A Bednar
As we consider His incomprehensible suffering for us, surely among the saddest five words our Savior ever uttered were these: "Will ye also go away?" When times are difficult, we can make the choice to turn away from Him and struggle through our afflictions alone, or we can make the choice to turn to Him and the Father's plan, finding that we will "suffer no manner of afflictions, save it were swallowed up in the joy of Christ. ~Linda K Barton
Afterwards we had a time of fellowshipping with everyone having brought something fingerfoodish to share. That was pretty nice also! I loved just talking to everyone and sharing together. It is a most wonderful time of the year!
Having a lovely visit from one of my Visiting Teachers last Thursday. I have known Lesley since I first moved over here to the UK. We have been Visiting Teaching partners off and on thoughout that time and she has been my Visiting Teacher several times also. It was so nice to spend some one on one time with her. I love her to bits. I am going to hers on Thursday this week and we are going to have a little tea party for another Sister who has been feeling a bit down. I've been charged with sharing a craft with the ladies. I thought we could do a Christmas one and so we are going to be making Christmas Button Wreath Decorations. I can't wait. It will be so much fun!
Baxter always makes me smile. He's probably one of the cutest Grand-doggies you would ever want to meet. Love him to bits.
Having shared Baxter, I now must share Baya, my other cute Grand-doggie. She has the sweetest face and personality. She is a rescue dog and so loving. She has added an extra dimension to my son's life and has been so good for him. I love her to bits too.
Anything/one/person/etc. that enhances the lives of my children and makes them happy, makes me happy too.
I just found these pics of myself with three of my grandsons this morning. They were taken in 2013 when I was home for my mother's Cancer operation. It is hard to believe that was over two years ago now. That's me and Jon on the upper left, Josh and me in the upper right and on the bottom I am holding Jakey who isn't too happy about it and Josh is showing us one of the cat toys. Jakey has warmed up a lot to me now. He's that much older and no longer makes shy. Love these boys.
Love all my grandkiddos really.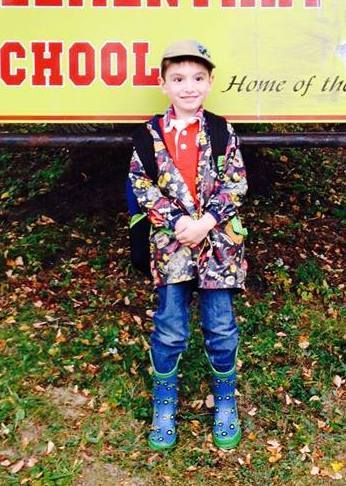 My oldest son was telling me yesterday on the iPad messenger that little Luke loves the Birthday card I sent him last year and still plays with it. He says my cards are famously snazzy.
I hope I get some visiting Santa pics this year.
Seeing all the Christmas Lights that people have put up. It's not as big a thing over here in the UK as what it is in North America, but some people do decorate the outsides of their homes and I love to see them. When the kids were growing up we would take a drive each year to see all the Christmas lights wherever we lived. It was special.
(Source
On Sutton Place
free Christmas Printables)
Listening to my Christmas play list. Music that makes your heart sing. I have been trying to think of something I want for Christmas. I already have all that I need. The things that I want are things that money can't buy. I want that no child in the world should ever go to bed hungry, cold, afraid, unloved. World peace. Healed relationships.
Crazy Christmas Jumpers. Somewhat of a tradition over here in the UK.
Christmas Post. Each card that arrives in the post is like a warm hug from a much beloved friend. It is nice to be thought of and remembered in that special way each year.
Christnas Pillows. I have some. I love them.
Oh I just love this time of year. Don't you? I know that this is a difficult time of year for a lot of people. There are people out there who don't have family or friends to spend time with, who have experienced great loss, etc. Try to remember them in some way this year by a simple act of kindness, be it a phone call, a plate of cookies, a conversation, a smile . . . a small portion of your time. This is a gift that gives back.
A thought to carry with you through today . . .
✿¨`*•..¸¸.•*¨`✿¨`*•..¸¸.•*¨`✿
"To catch the real meaning
of the spirit of Christmas
we need only drop the last syllable,
and it becomes
the Spirit of Christ."
~Thomas S Monson
✿¨`*•..¸¸.•*¨`✿¨`*•..¸¸.•*¨`✿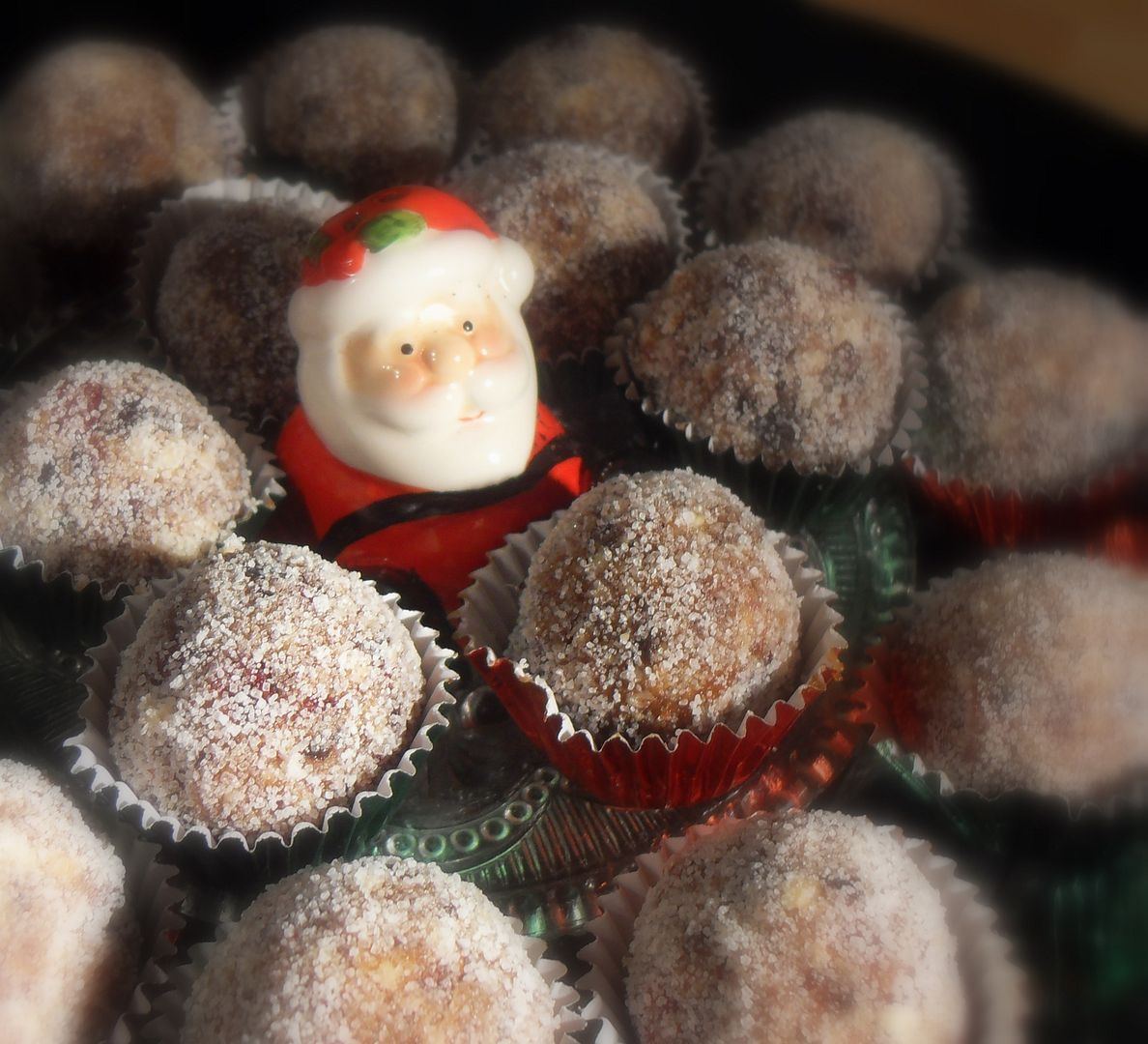 Cooking in The English Kitchen today . . .
Sugar Plums
.
May the week ahead of you be filled with loads of small and wonderful things! Don't forget . . .
═══════════ ღೋƸ̵̡Ӝ̵̨̄Ʒღೋ ═══════════ ⊰✿░G░O░D⊰✿⊰L░O░V░E░S⊰✿⊰░Y░O░U░⊰✿
═══════════ ღೋƸ̵̡Ӝ̵̨̄Ʒღೋ ═══════════
And I do too!