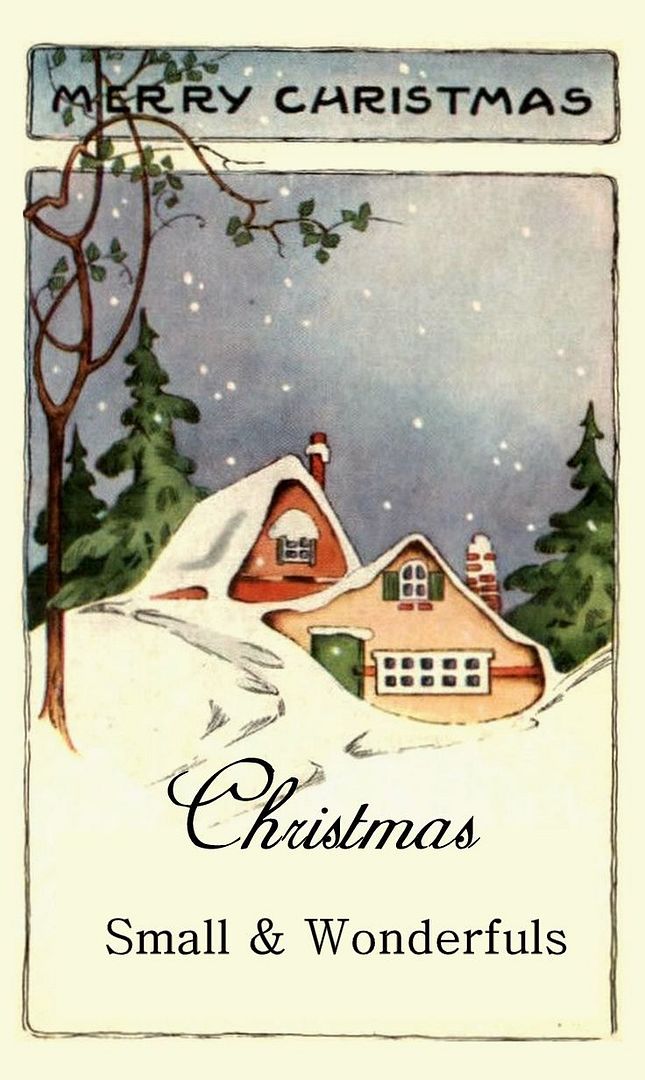 "The world is fairly studded and strewn with pennies cast broadside from a generous hand. But who gets excited by a mere penny?...It is dire poverty indeed when a man is so malnourished and fatigued that he won't stoop to pick up a penny. But if you cultivate a healthy poverty and simplicity, so that finding a penny will literally make your day, then, since the world is in fact planted with pennies, you have with your poverty bought a lifetime of days. It is that simple. what you see is what you get." ~Anne Dillard
A few of the small and wonderful things which bring untold joy into my life. It's the small things in life which truly mean the most. Simple abundance . . . it's the best.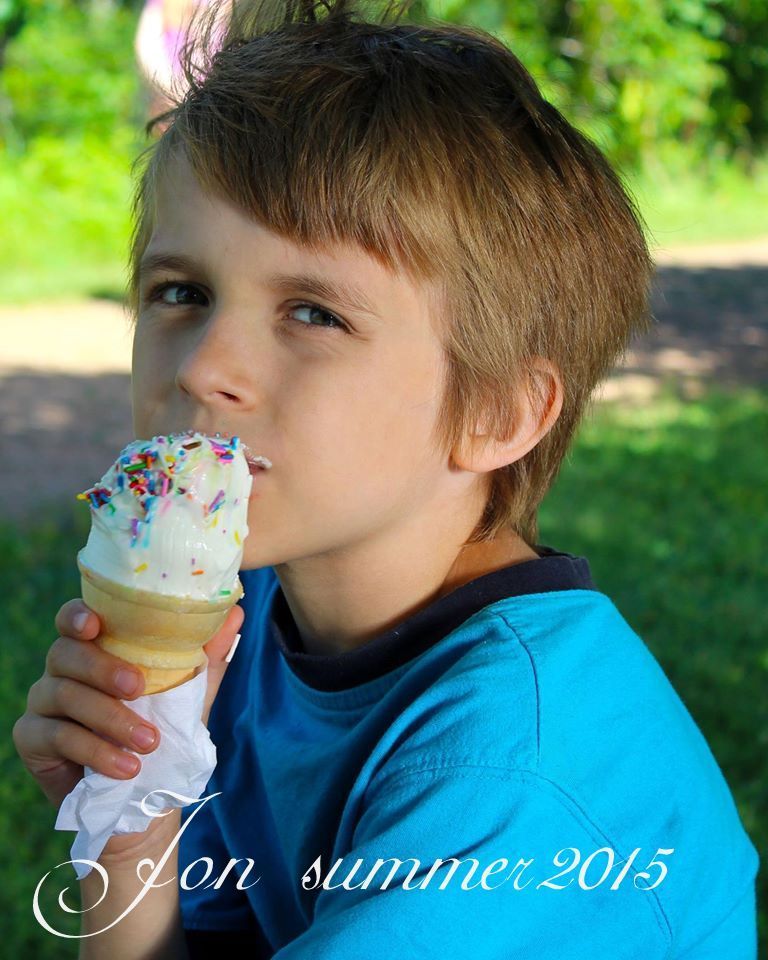 This is our Doug's oldest son Jon, short for Jonathan. He will be turning 10 in a few month's time. All my grandchildren are special. I love that Jon especially has a very tender heart. Here is something he said to his mother yesterday . . .
J-"Mama do they still fight wars at Christmas time?"
His mother-"Well yes Bud they do"
J in great disapproval - "Well they SHOULD NOT, they should just stop fighting and give each other presents. That way they will be too thankful to fight. They would start talking and be friends and there would be no more war."
Its a pretty wonderful thing to have a grandson who has such a tender heart. That makes my own heart smile.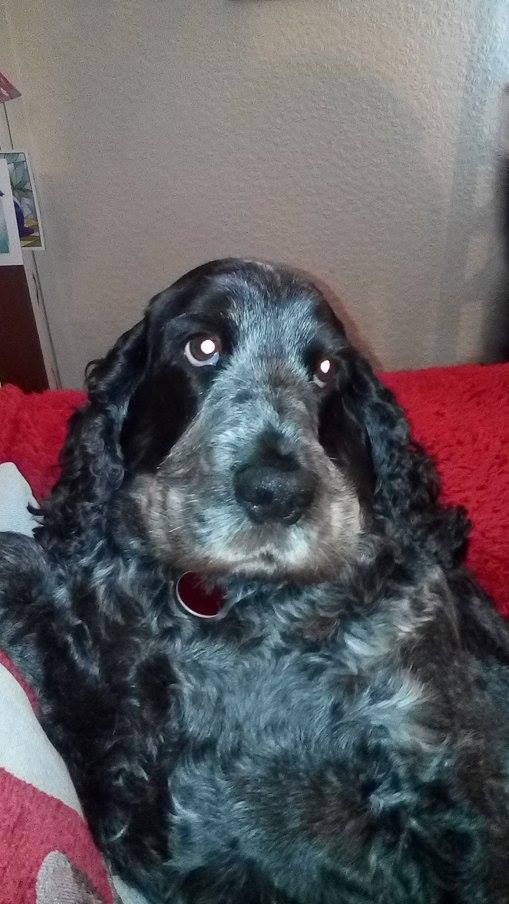 Someone is certainly enjoying all of the extra attention she is getting this week.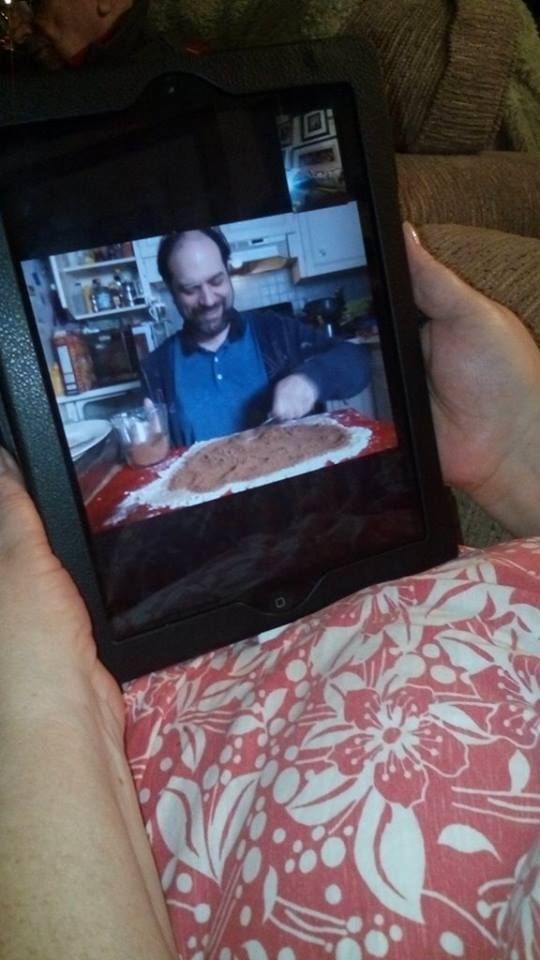 Watching my oldest boy make cinnamon rolls on the iPad. What a treat! That is Anthony and he has always loved to cook. From the time he could walk, he was in the kitchen with me helping me as I puttered and stirred, etc. All of my boys love to cook. I love to watch them cook.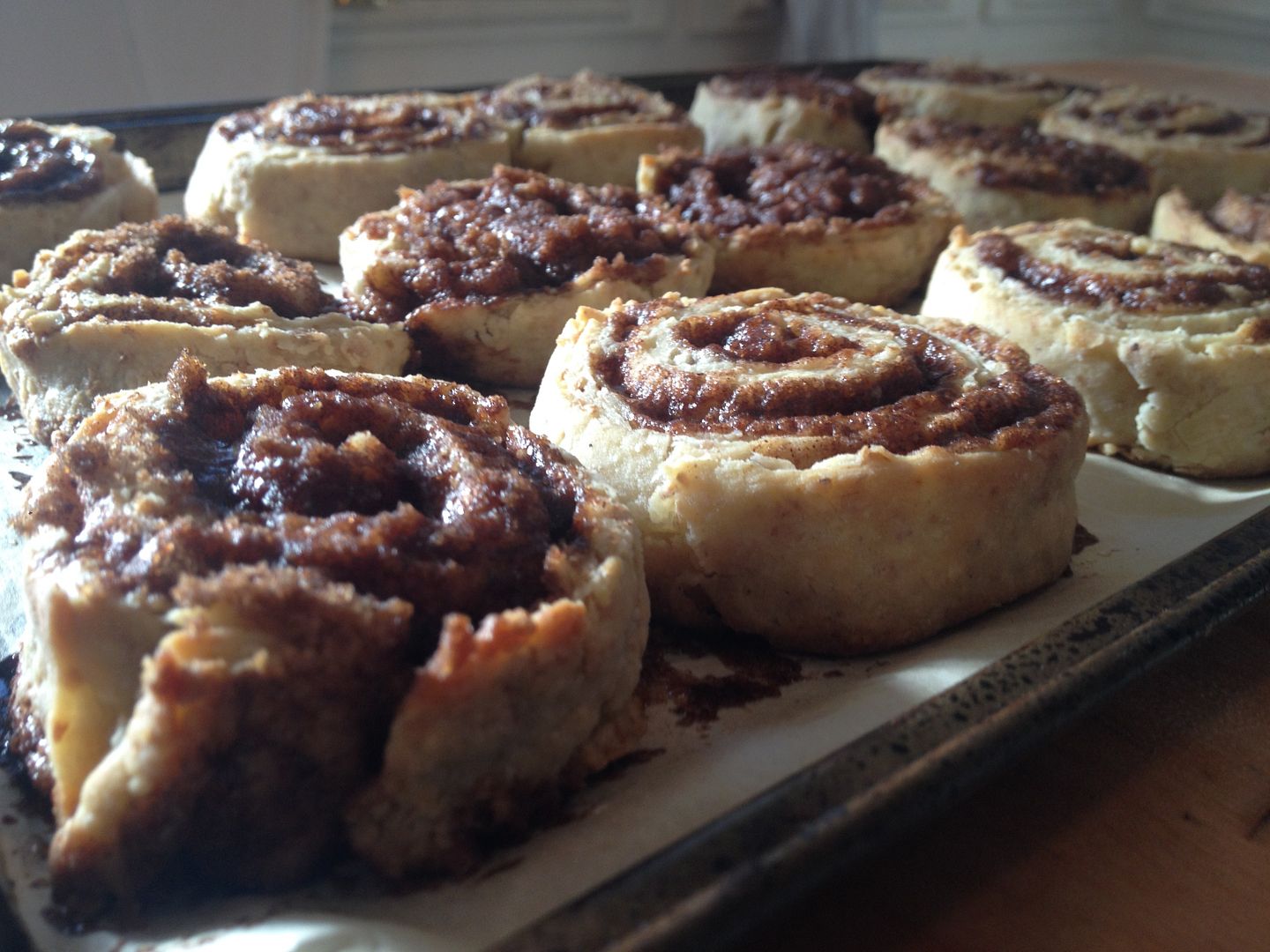 As you can see, they turned out really well . . . .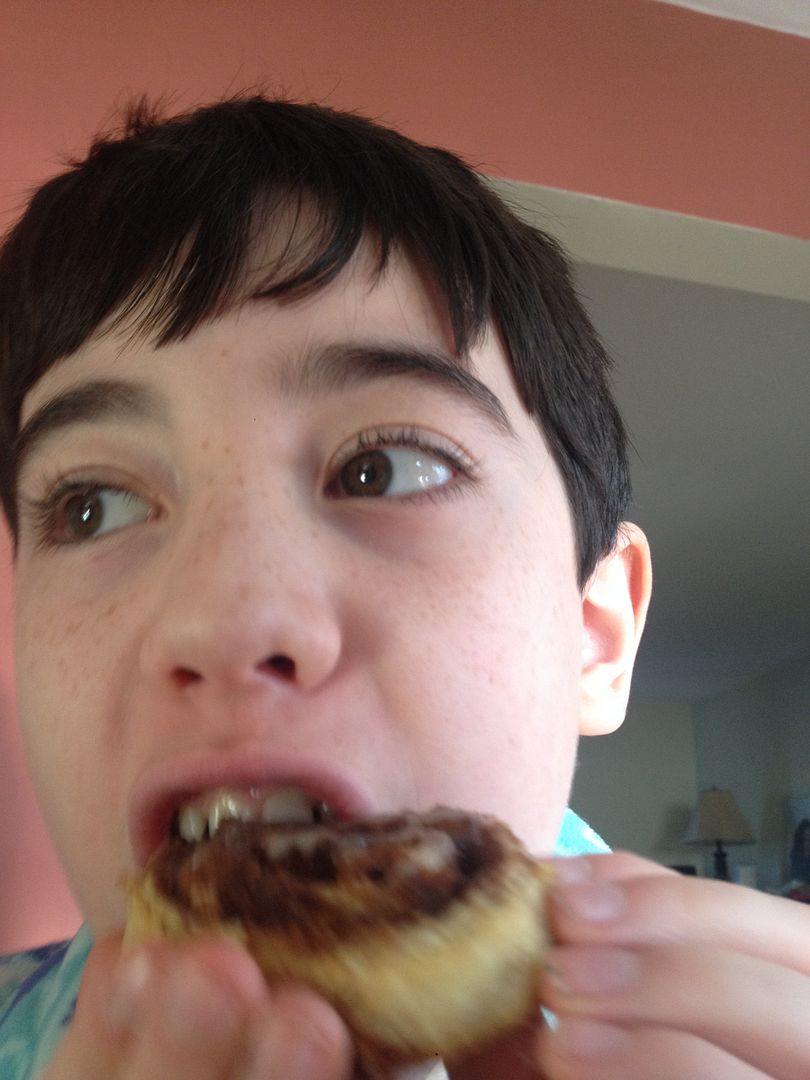 And terrifically enjoyed by Gabriel . . . .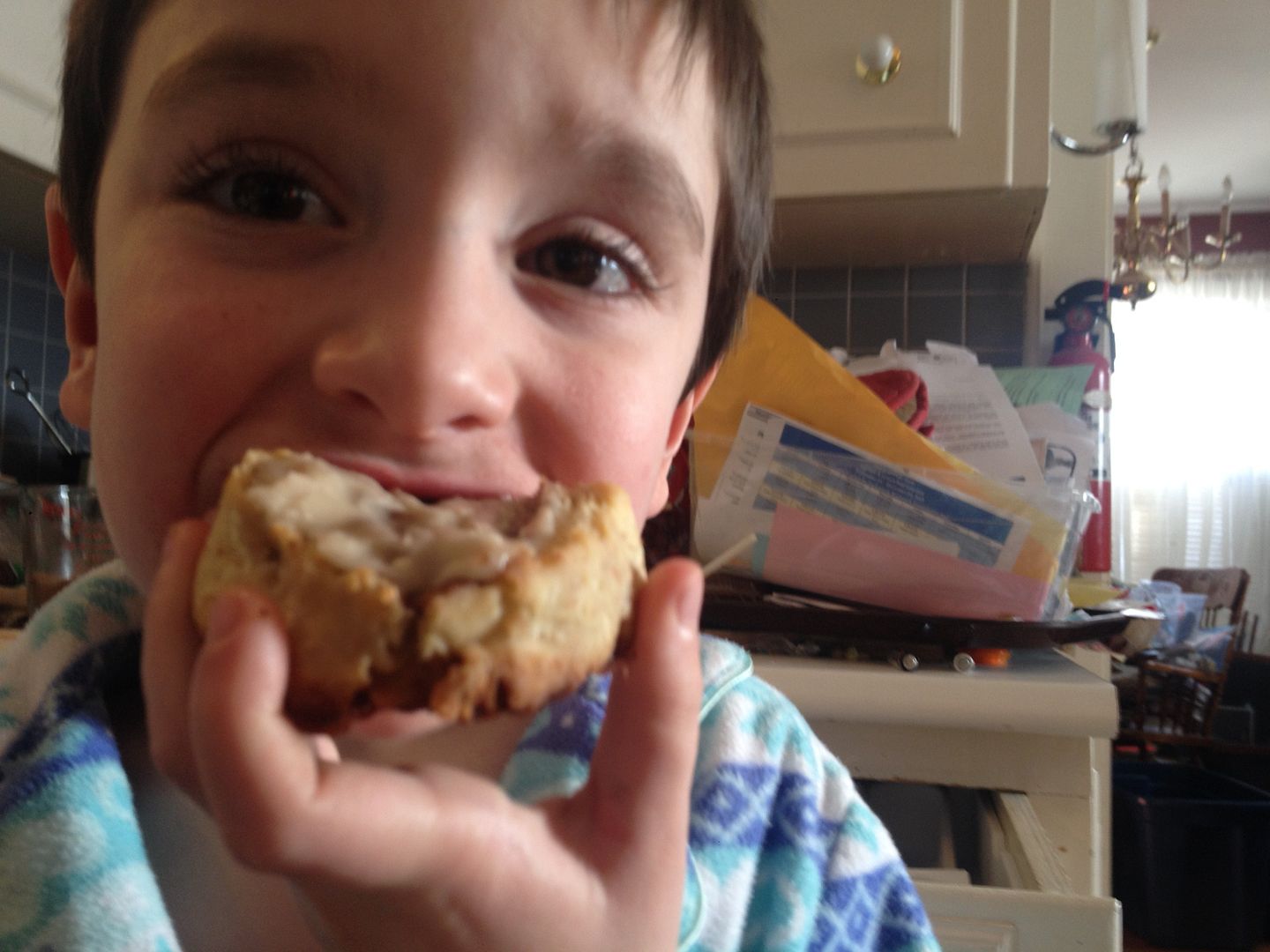 And Luke . . .
Getting to spend some facetime with ALL of my grandsons over the holidays was the best Christmas gift ever!
In fact this year I heard from all of my children. So that was an added blessing that I had not expected. Best gift ever number 2 God is good.
One of my sons (the oldest one) sent me a message on Christmas day which really did my heart good. He told me that he loved me (always good) and that he was very proud of me and my serving a Mission. For that to come from my son who isn't a Mormon made me feel really nice. Best give every number 3.
A thorn between Two Roses, haha. Triple selfie. Todd is new to this. But, as you can see he is really enjoying it!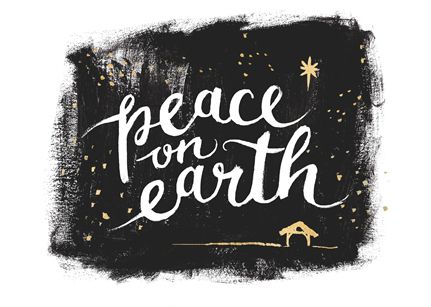 This has truly been a Christmas filled abundantly with many blessings. I am so grateful for each and every one of them.
Today I am off into town this morning to have my Diabetic Eye Screening. Not a fan of that. It will be hours before I can see properly again, but the Sister Missionaries are coming over this evening to do a Family Home Evening with us, so that will be great! Tatiana is going to make cheese pies. Sounds great eh? Can't wait!
A thought to carry with you through today . . .
ღೋƸ̵̡Ӝ̵̨̄Ʒღೋ
The year now dying
once was young
and much it promised you.
Hopefully you greeted it
when it was fresh and new.
So do not let it pass awy
without a thankful thought
of the happy times and
all the blessings that it brought . . .
ღೋƸ̵̡Ӝ̵̨̄Ʒღೋ
Baking in The English Kitchen today . . .
Cheddar Pan Biscuits
. Simple and tasty!
May the week ahead of you be filled with loads of small and wonderful things! Don't forget . . .
═══════════ ღೋƸ̵̡Ӝ̵̨̄Ʒღೋ ═══════════ ⊰✿░G░O░D⊰✿⊰L░O░V░E░S⊰✿⊰░Y░O░U░⊰✿
═══════════ ღೋƸ̵̡Ӝ̵̨̄Ʒღೋ ═══════════
And I do too!