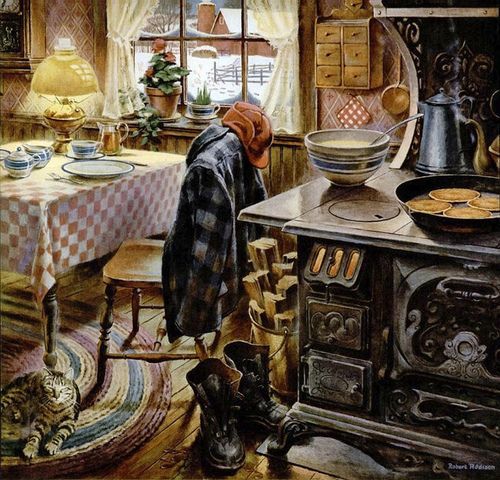 Normally I would be doing a five things about me post this morning, but I'll be honest with you (as I always am.) I am not feeling very well this morning. Yesterday morning my left arm started really hurting. I don't know why. It feels muscular, and my elbow feels like it has been hit with a hammer. On the way up to Manchester it was really bothering me. (That and the horrific traffic! Far too many trucks on the road for my liking!) It gradually got worse through the day until I could almost barely stand it. It kind of spoilt the Transfer meeting for me. I really wanted to feel good about being there but all I could think about was the pain I was in. I could hardly wait to come home. Then on the way home there had been an accident on the M56 so there was a huge traffic queue which held us up for an hour or more. When we finally got in I was in so much pain and exhausted. I pretty much went to bed, but not before I checked all our post.
Look what I got . . .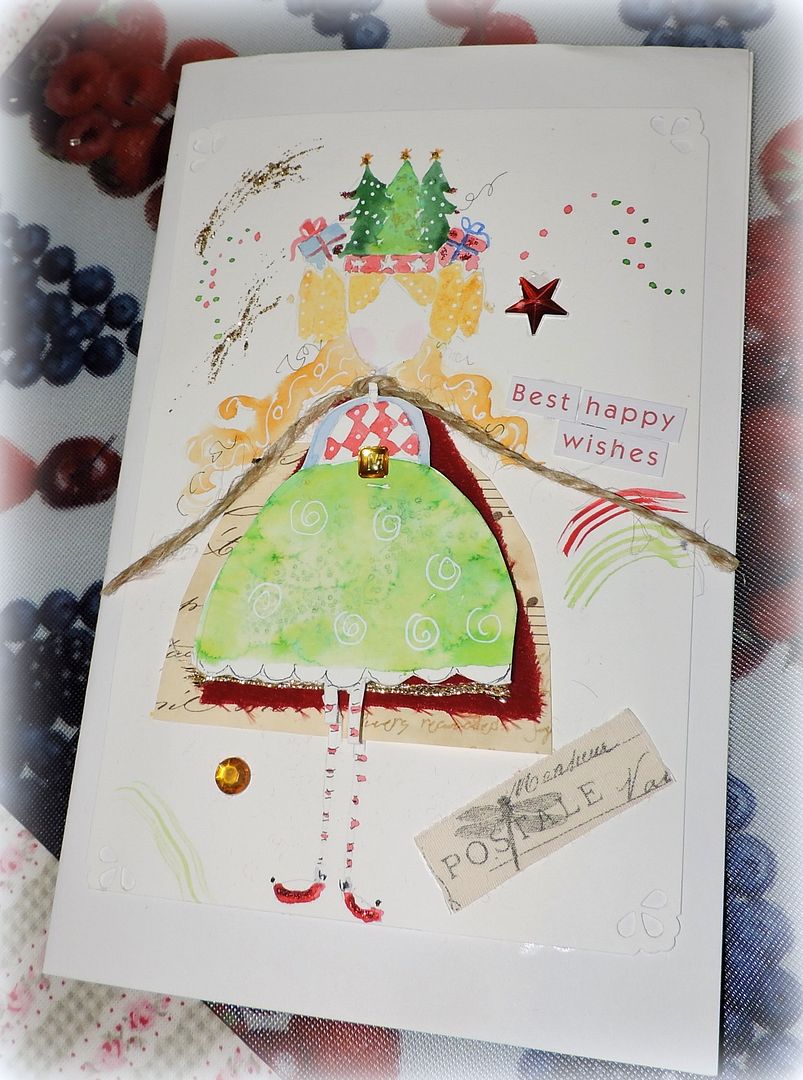 The most delightful Christmas card ever . . . from my dear friend
Monique
. . . all the way from Canada. She has captured the very essence of her sweet spirit in this . . .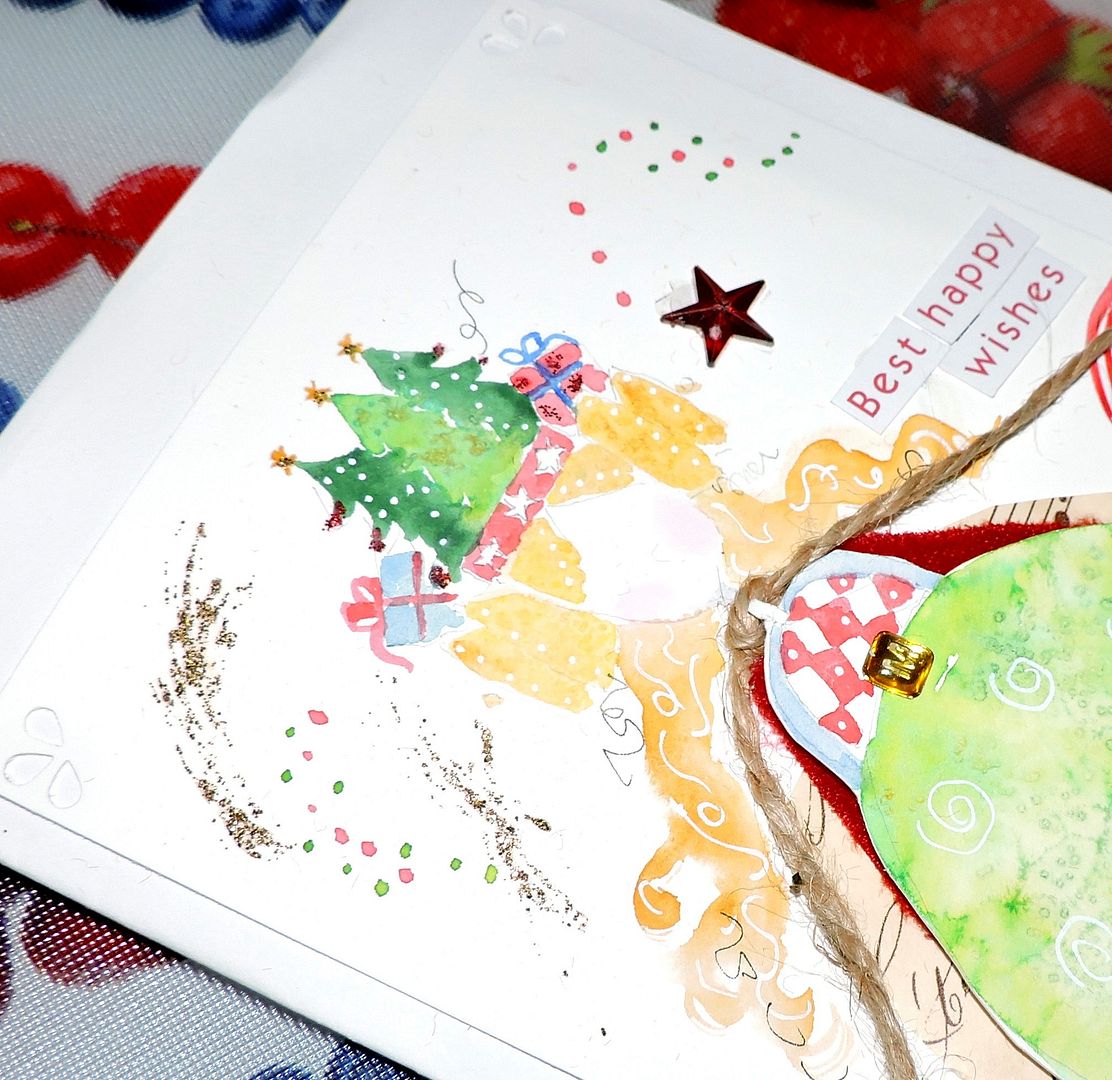 Her very own artwork . . . oh I am blessed . . . look at that delightful Christmas Tree and Gift crown she is wearing . . . and the bejeweled M at her waist . . . all the detail. This is Monique . . . so sweet. I recognise the hair.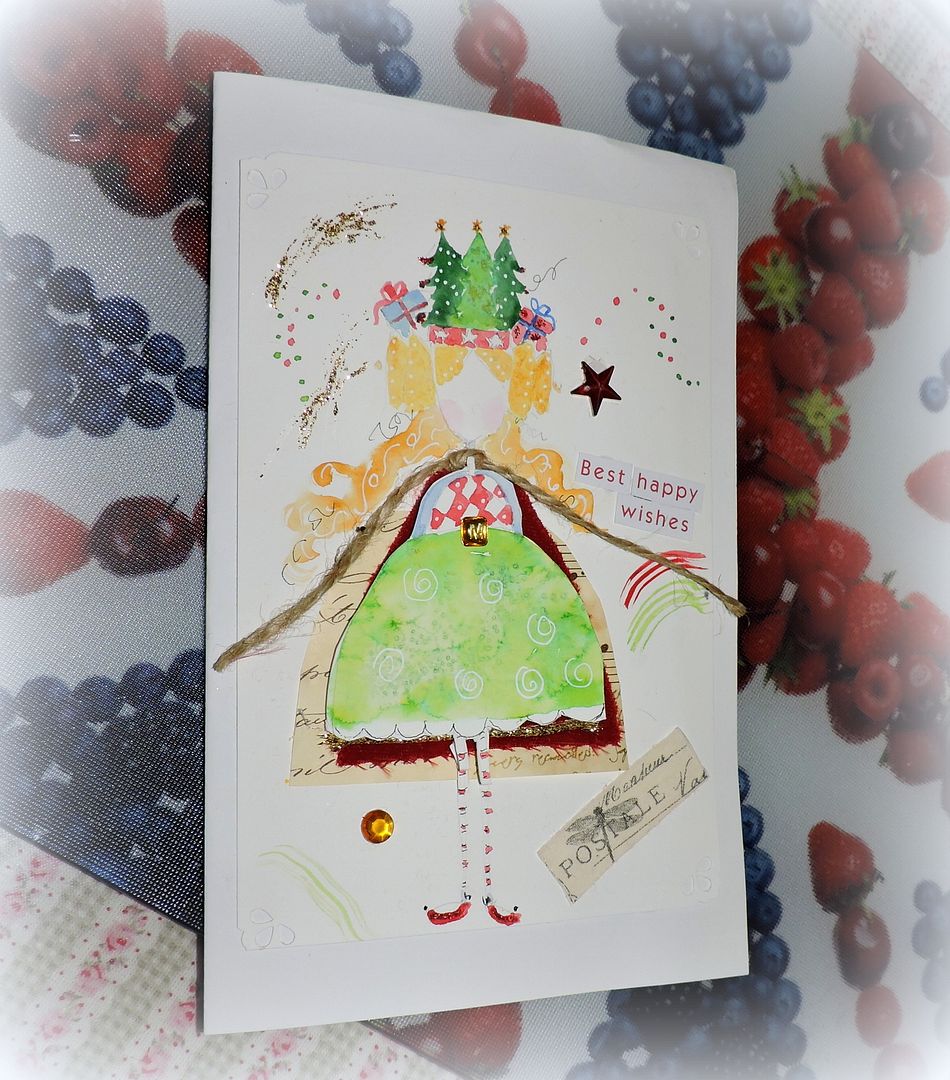 Such a tender and thoughtful treasure for me to keep and to cherish. Thank you from the bottom of my heart. This was a tender mercy in the midst of what was a not so good day . . . a little jewel. Thank you Monique ♥ You made me smile. You always do.
I have to go back to bed now. I did not sleep hardly all night . . . the pain. It is still very painful. I will try to get another hour or so sleep and then I think I will try to get in to see the Doctor. Sigh . . . I feel like Rosanna Rosanna Danna when I say . . . "it's always something!" I really hope I get this sorted before Christmas!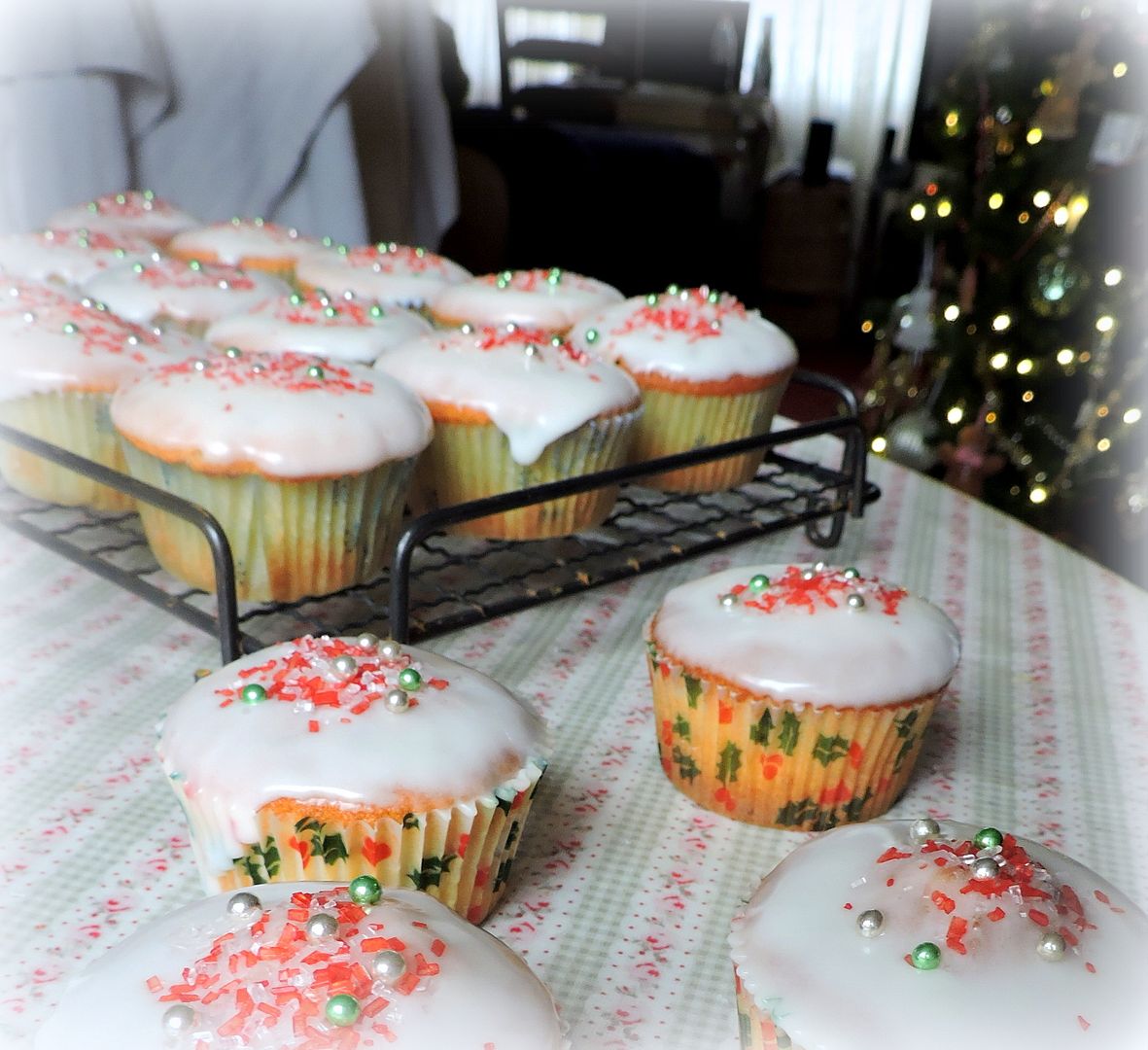 In the English Kitchen today . . .
Christmas Orange and Cranberry Cupcakes
. So delish!
Love you all. Have a beautiful Thursday . . . don't forget . . .
═══════════ ღೋƸ̵̡Ӝ̵̨̄Ʒღೋ ═══════════ ⊰✿░G░O░D⊰✿⊰L░O░V░E░S⊰✿⊰░Y░O░U░⊰✿
═══════════ ღೋƸ̵̡Ӝ̵̨̄Ʒღೋ ═══════════
And I do too!