So the Ward Pantomime was Friday and yesterday at our chapel in Ewloe. It was just brilliant. Especially when you consider that this play was totally written and authored by an ordinary person like you and me, my VT partner Carolyn, and totally performed by volunteer non-professionals. It was absolutely so well written and we were all in stitches watching it. I thought I would share a few photos of it with you this morning. I have shared a couple of videos from it on Facebook, but don't know how to get them here, so stills will have to do!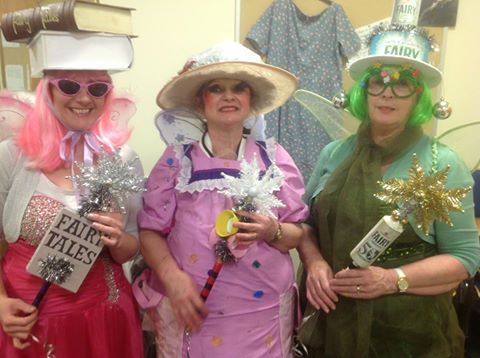 Fairy Tales, Fairy Cakes and Fairy Liquid
The store was an adaptation of Sleeping Beauty. These were the three fairies which blessed the newborn "Beauty." Brilliantly acted by these three ladies.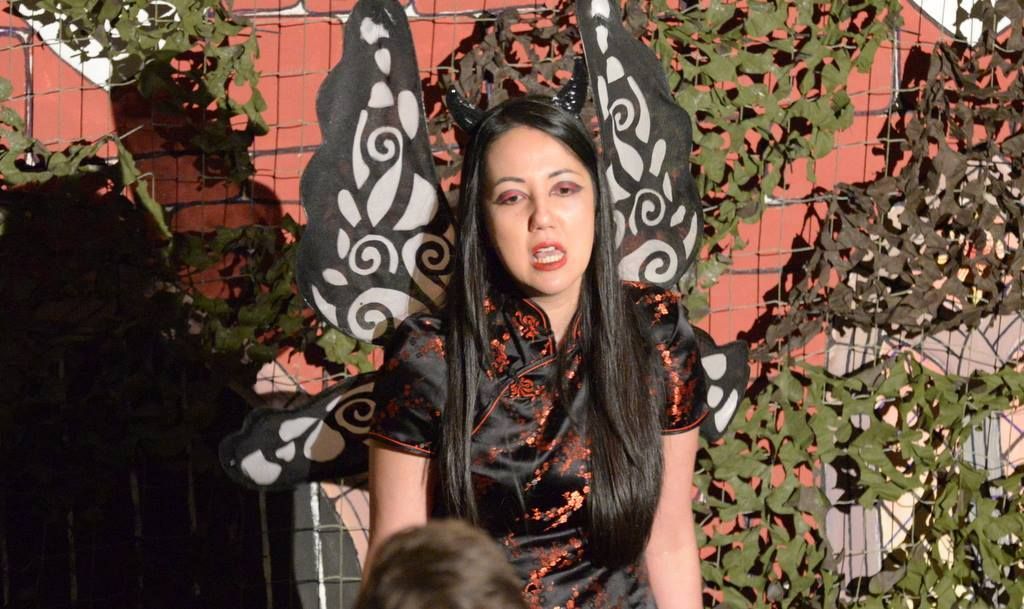 This was the wicked fairy (I forget her name) but she was sooooooo scary that some of the younger children were really afraid of her and hiding their faces in their mama's laps! She, of course, is the one who placed a curse on Beauty and the whole of the people in the castle that upon her 16th birthday she would prick her finger on a spinning wheel and die, but of course the good fairies countered with their magic and just said she would sleep for a hundred years unless she was awakened by true loves kiss.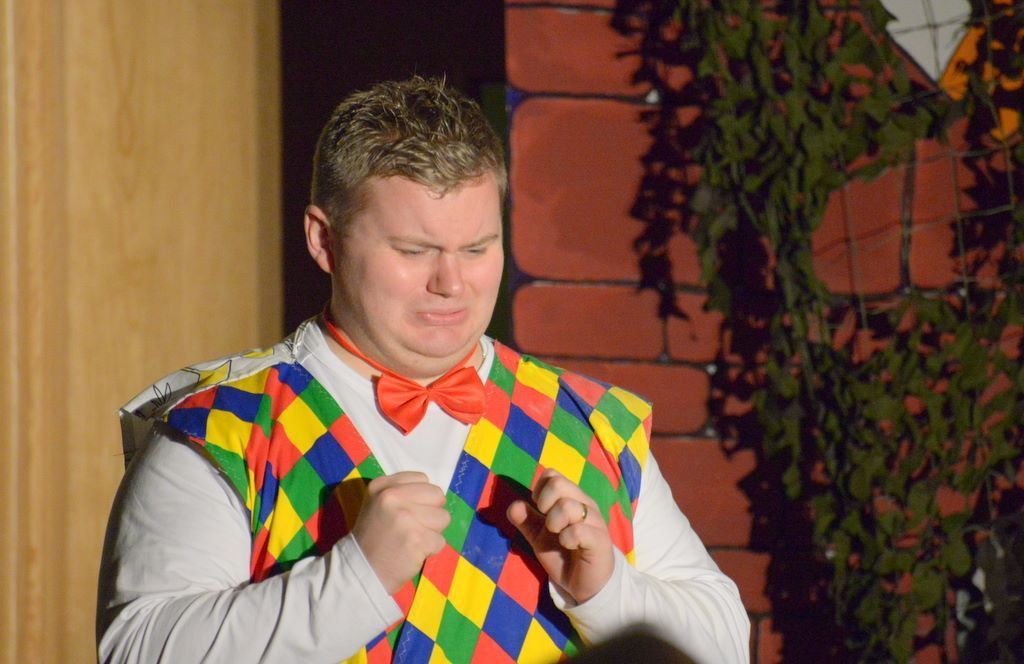 This was Muggles who was the true hero of the story. Charged with keeping Beauty safe, he was bumbling and sweet and stole the show. He was just brilliant!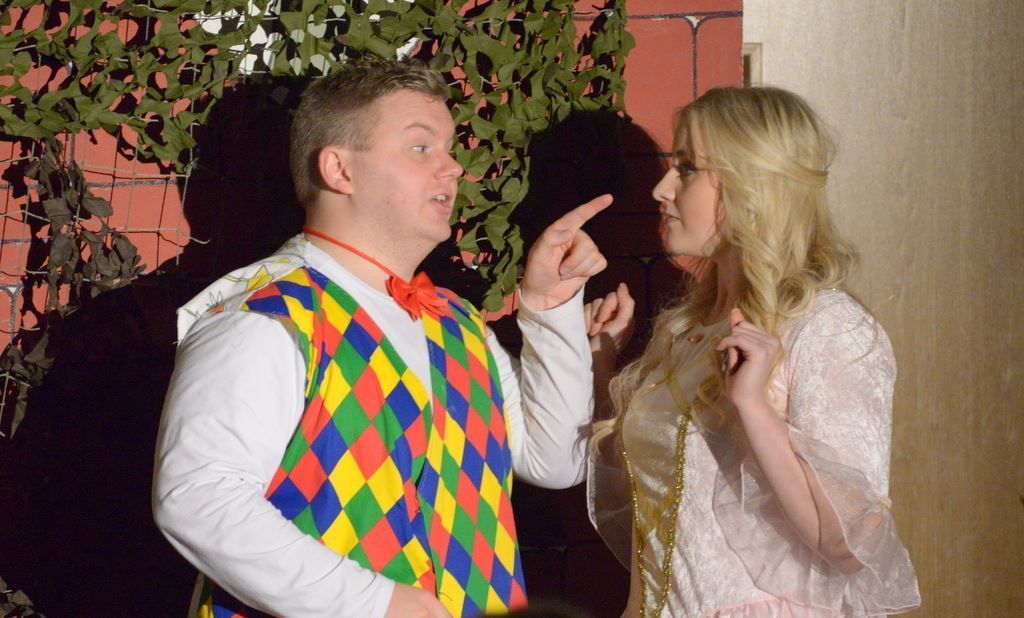 Here he is trying to keep Beauty safe . . . advising her . . . Beauty, was . . . well, beautiful!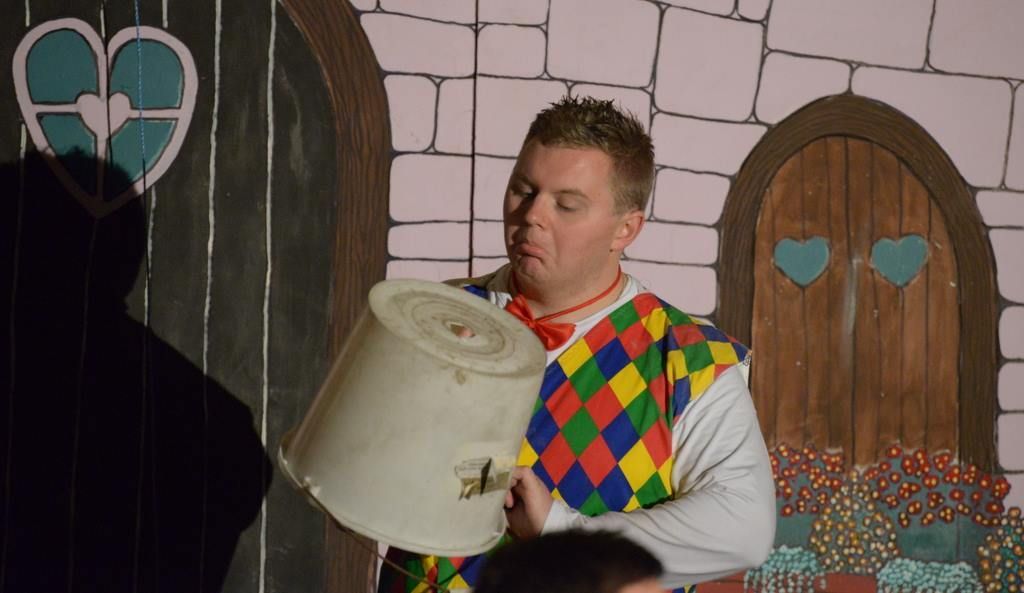 There's a hole in the bucket.
The lovely Beauty!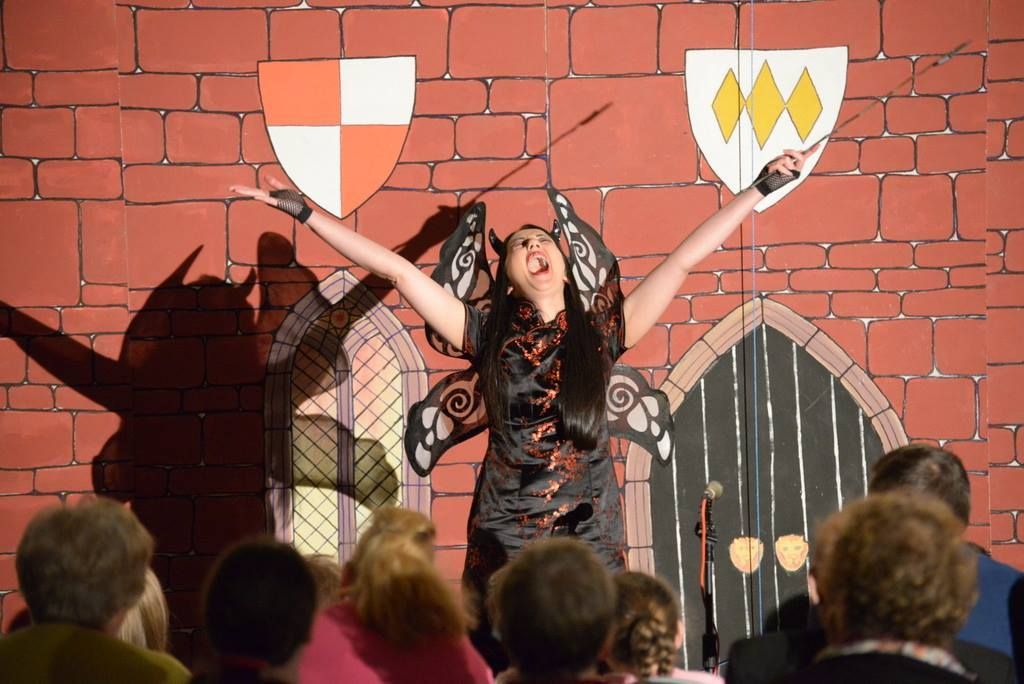 The Wicked fairy at her worst!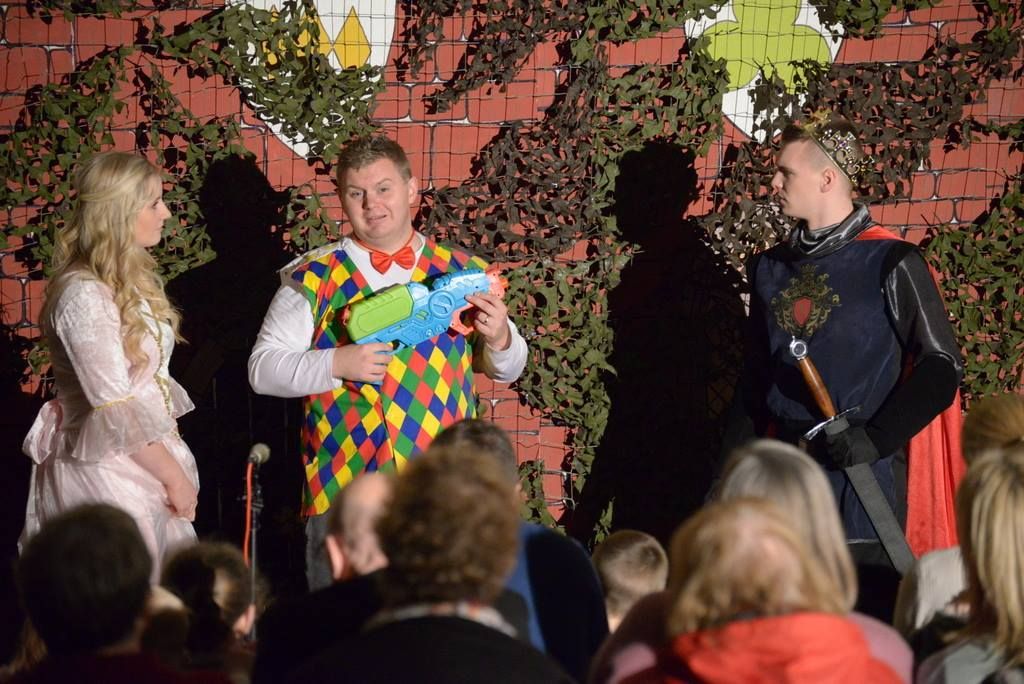 And of course there has to be a Prince. Oh, by the way . . . don't ever go to a Pantomime unless you expect to get a tiny bit wet! Those water guns are loaded. All in good fun!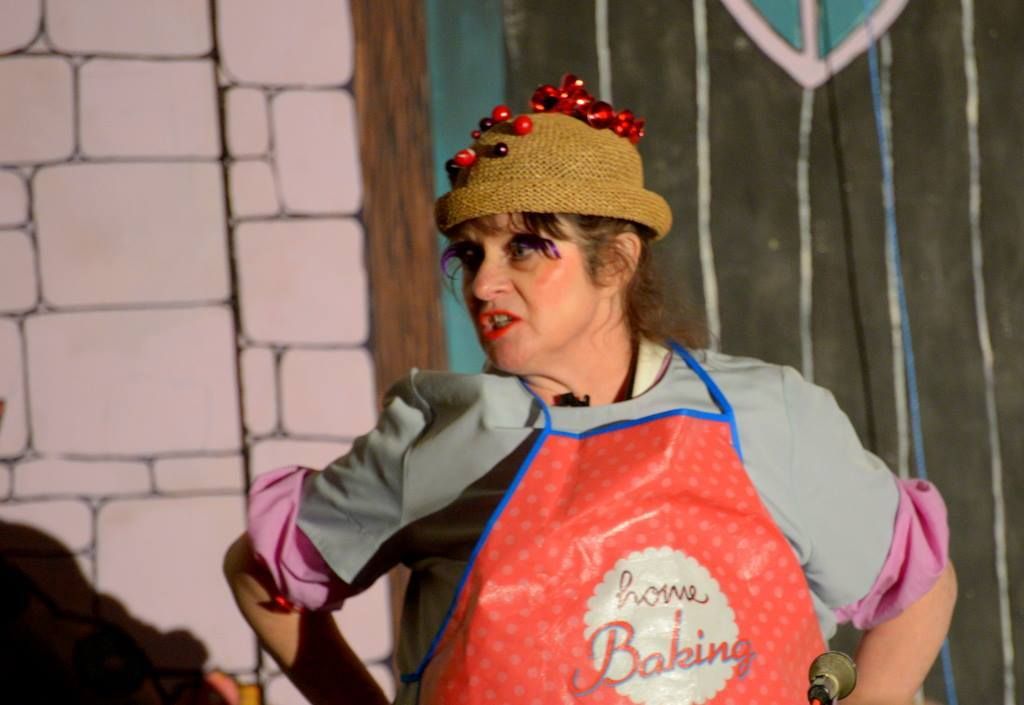 Sheila was just brilliant as Fairy Cakes. She stole the show just about, with her Welsh Accent and funny ways!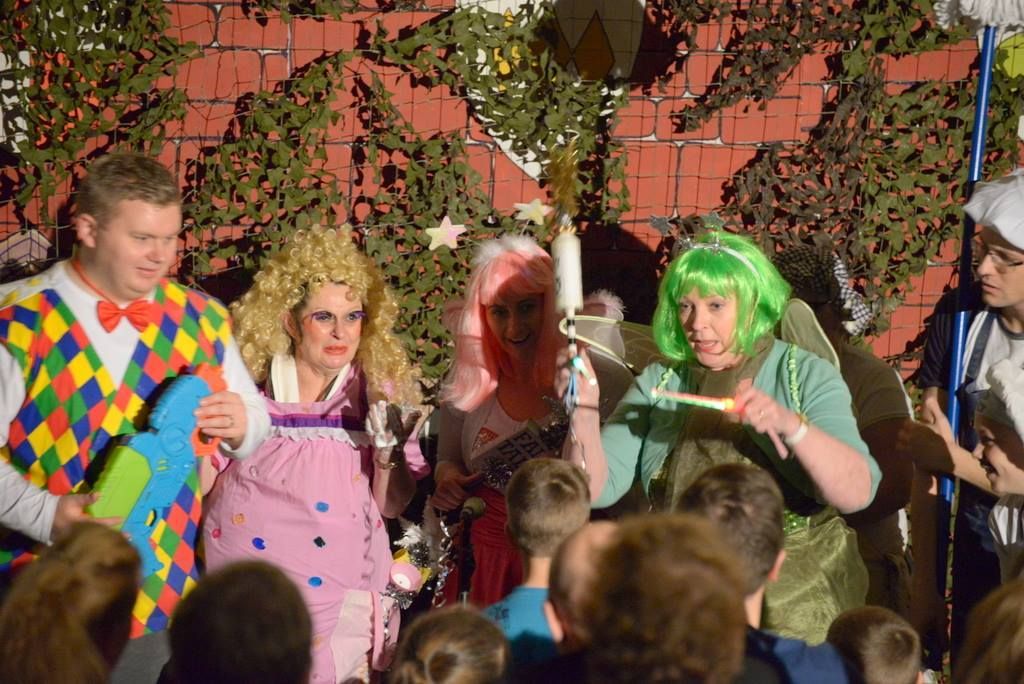 Magic at work!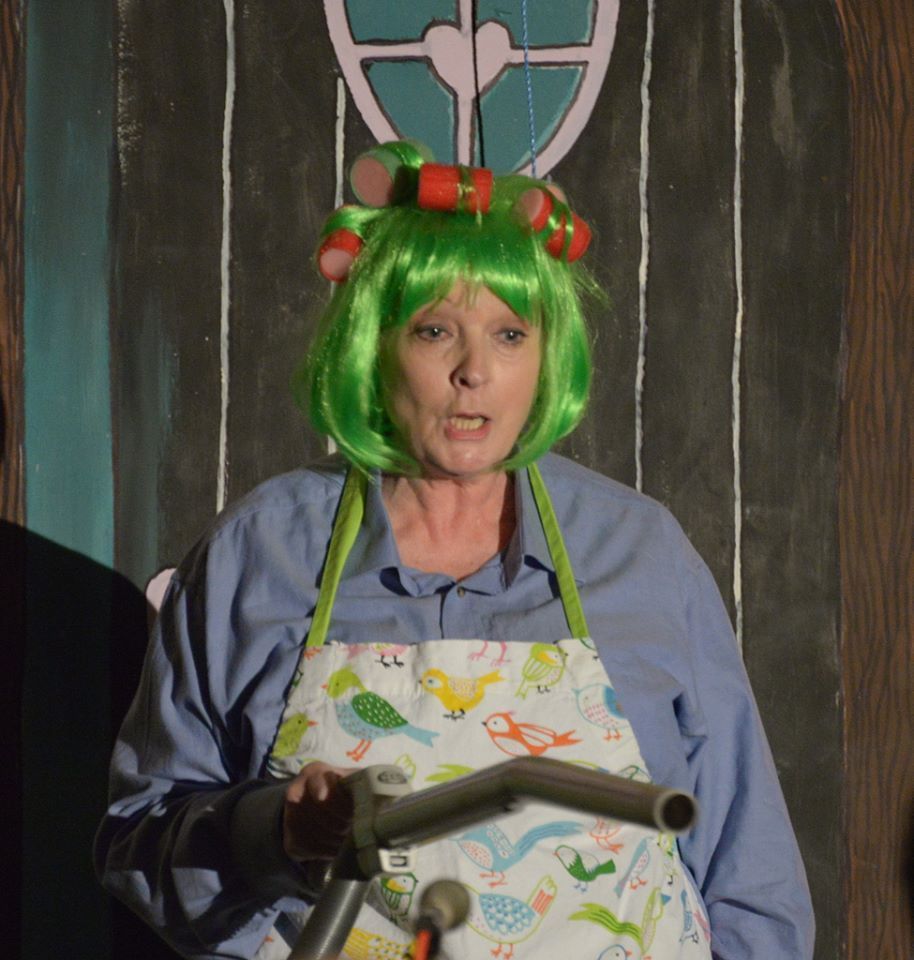 Fairy Liquid trying to figure out why the Hoover wouldn't work. (You need to plug it in and it's not a fairy wand!) haha so funny!
Anyways, the whole play was so brilliantly done and it was so much fun being there. I love that the people in my Ward are willing to do things like this and to do them so well. Life is hard, we all know that is true, but . . . despite all of the tough things we have to motor through, life is also very good and filled with joyous moments.
I treated myself to the Jacquie Lawson Advent Calendar again this year. I'm really enjoying it. These are so worth the £2.50 and there is no chocolate or calories involved. Just good fun.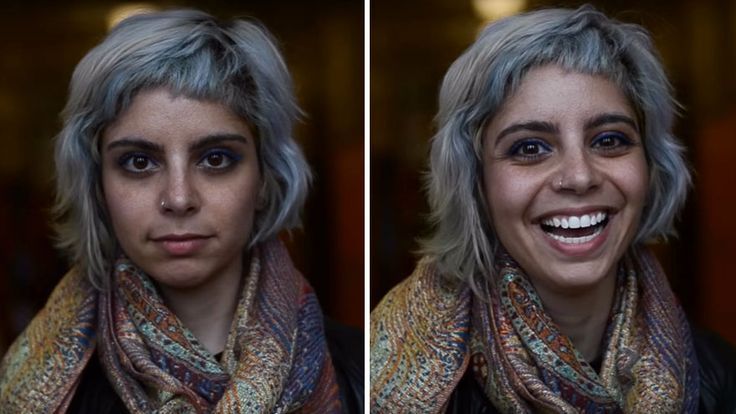 An American Student, Shea Glover, did a video for school about people's reactions to being told they were beautiful. It is really wonderful. You can
read about it here
. The reactions are just priceless. Well some aren't so great, but most people's countenances were totally transformed! It's amazing at how much a smile lights up a face! Todd always says my smile lights up the room. You need to
watch the video
. It will make you smile and light up your world.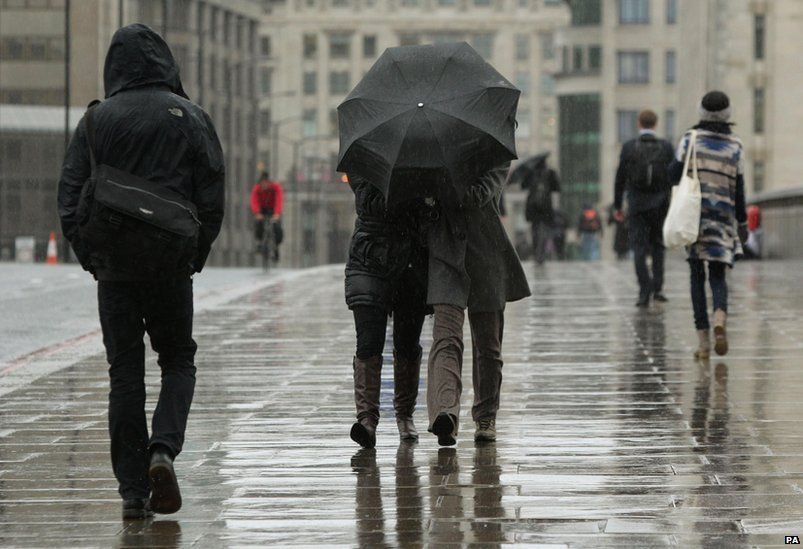 Terrible winds and rain have battered the UK over the past couple of days as Storm Desmond has hammered us, particularly here in the North West. When the sun came up yesterday we noticed that it had completely blown down our back gate which wasn't nice, but in Cumbria there has been severe flooding and damage has been done throughout various locations in the UK. We may not get a lot of snow over here, but we get plenty of rain. Our Landlord just happens to still be here and hasn't gone back to Ireland yet (He goes back Wednesday) so he was able to come over and fix our gate somewhat. It's not perfect, but hopefully it will stand until something permanent can be done. My heart goes out to those who have been affected adversely by this storm. Especiall so close to Christmas.
And I guess I have gone on long enough this morning. But since it is the first Sunday of the month I just want to bear my Testimony to you about the Gospel of Jesus Christ.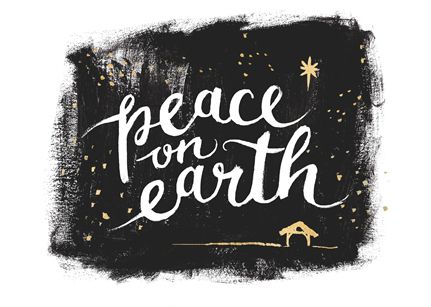 On this Sunday, the first in the last month of the year in 2015, and the month where people throughout the world celebrate the Birth of Jesus Christ, I want you to know that I know that He is real. I have felt of His love and seen the difference that belief in Him can make in people's lives . . . a difference for the better. I have felt His power at work in my life and I know that He is always with me. I need never feel alone, no matter what life may throw at me. He loves me and He loves you. There is a great power that comes from not just believing IN Him but in BELIEVING Him. I know with every fibre of my being that He once walked this earth and that He did all the things that the scripures tell us He did, and I know that He will return to earth in all His glory one day to finish the job He was sent to do.
Nobody
is beyond His grasp. NO matter how bad you think you may be, or how bad you may think the things you have done are . . . there is
nothing
His atonement does not and will not cover. All He asks is that you believe and that you follow Him and His example. He IS the light and the life and the way. He is love. And I say these things in His most sacred name, even Jesus Christ, amen.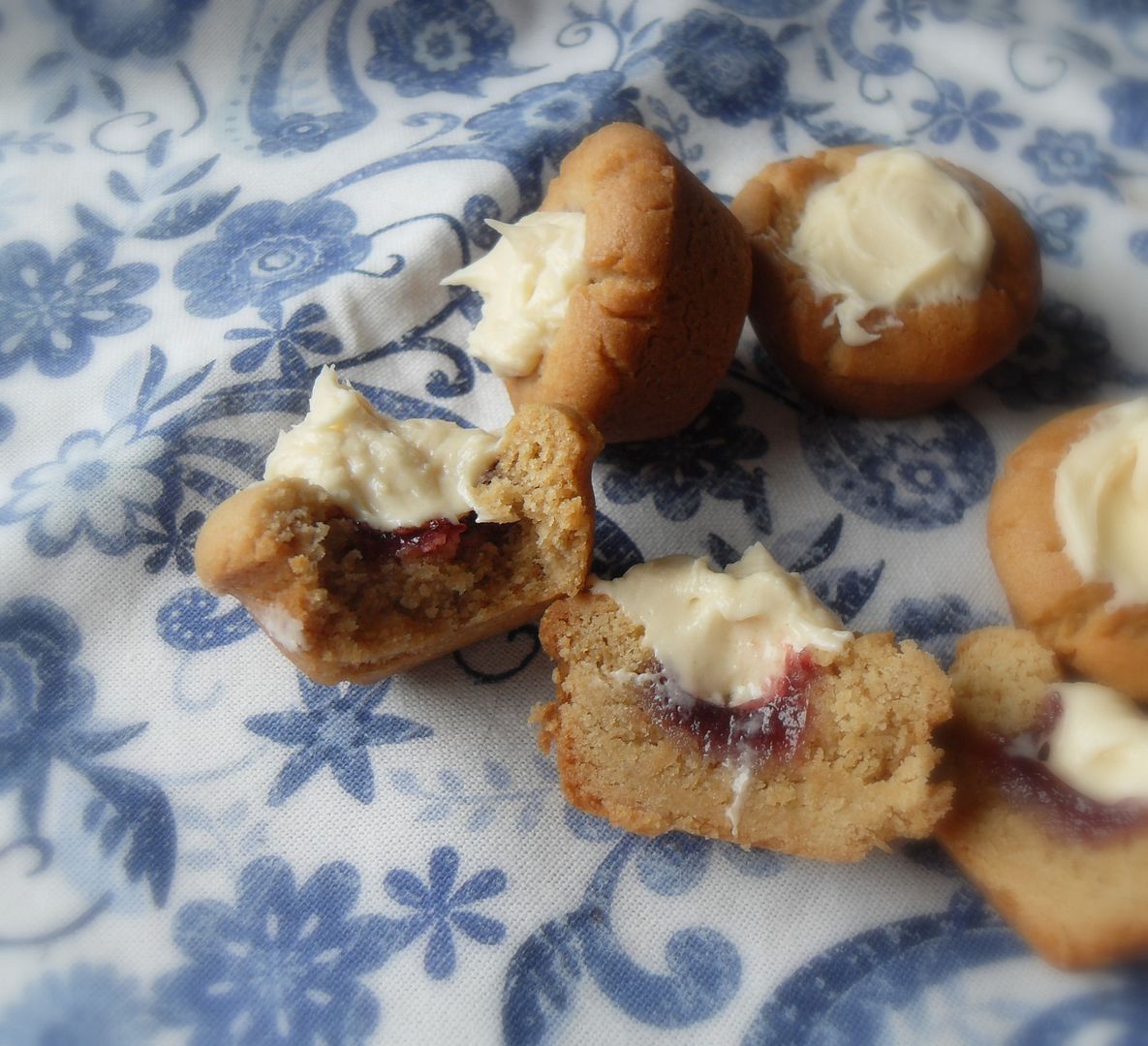 In The English Kitchen today . . .
Peanut Butter and Jam Cookie Cups
.
Have a fabulous Sunday. Stay dry and stay warm. Be Happy. Don't forget!
═══════════ ღೋƸ̵̡Ӝ̵̨̄Ʒღೋ ═══════════ ⊰✿░G░O░D⊰✿⊰L░O░V░E░S⊰✿⊰░Y░O░U░⊰✿
═══════════ ღೋƸ̵̡Ӝ̵̨̄Ʒღೋ ═══════════
And I do too!