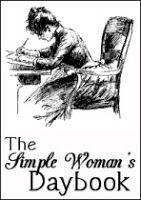 FOR TODAY, March 10th, 2015
Outside my window ...
The sun is rising. It rises earlier and earlier each morning. The birds are singing to beat the band. Only ten days until it's officially Spring! Bring it on!
I am thinking ...
I had a very long video call with my eldest son yesterday. Things are so tough right now for his family. He's been unemployed for almost a year now, but hopefully he will have a job soon. He has a few irons in the pan. It's been a sad year for them all. Please continue to keep them in your prayers. Thank you so very much.
I am thankful for ...
I am always thankful for the tender mercies of the Lord. I know oftimes when we are in the midst of troubled times we have a hard time seeing them . . . but I also know that they are always there. It is often only in hindsight that we can see them. Time and experience has taught me that theyARE always there and that faith can carry me through anything life throws at me. It might not be an easy slog, but you will always get through it. Call upon the Lord for His help and He will lend you his strength to do whatever it takes and when you just don't think you can do it any longer . . . He will carry you.
In the kitchen ...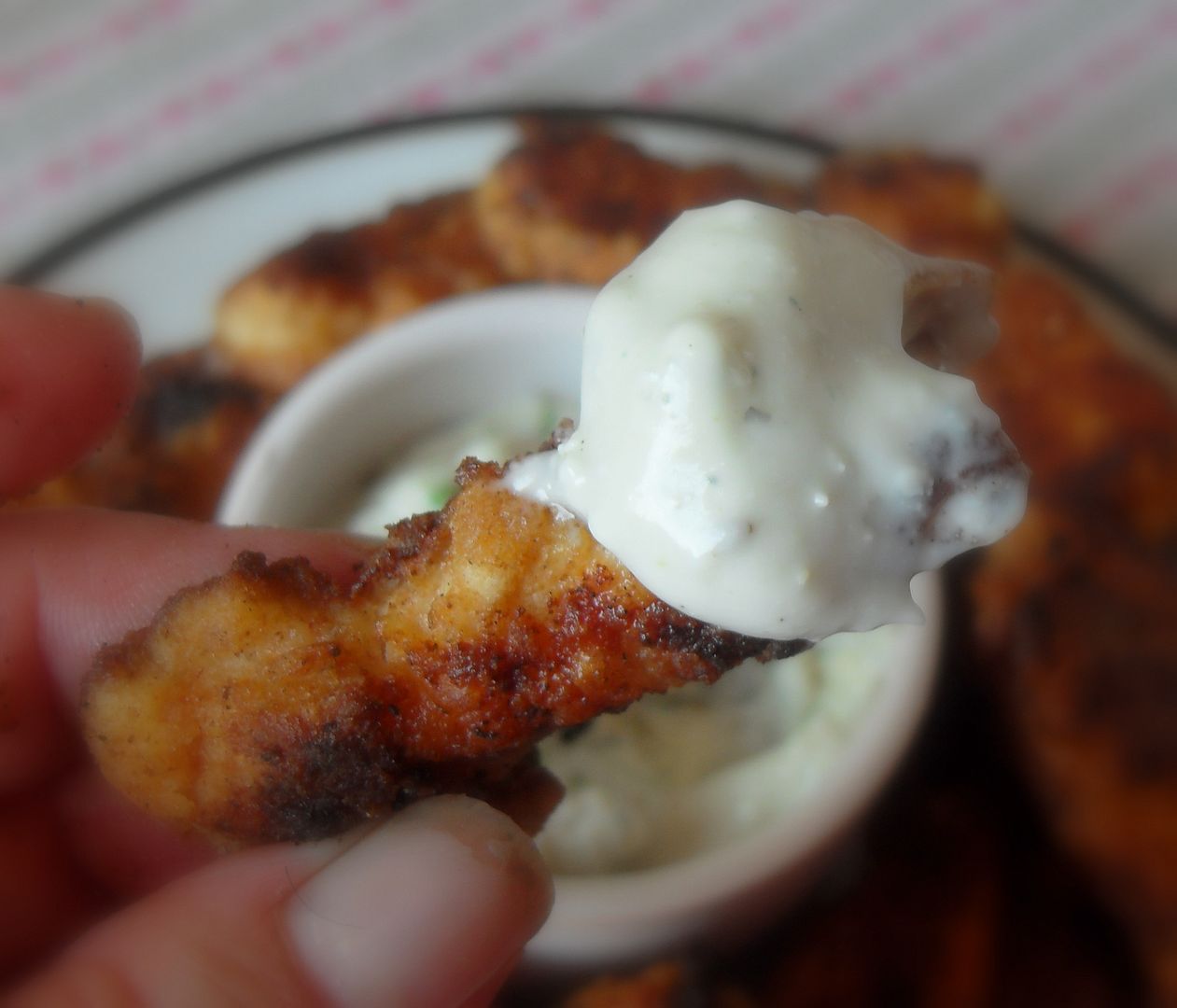 After eating at TGI Friday's last week, I was craving chicken wings again. Or should I say boneless chicken wings. In the English Kitchen today . . .
Fiery Chicken Tenders with a Chunky Blue Cheese Dip
. Soooo good!
On my "To Cook" list ...
This Rhubarb and Cream Cake from
Seasons and Suppers
looks really good. Come on Rhubarb Season! Can't wait!
I am Creating ...
I've been working on more little dolls. I so enjoy doing them. I just sit and wind their legs and arms at night while we are watching the telly.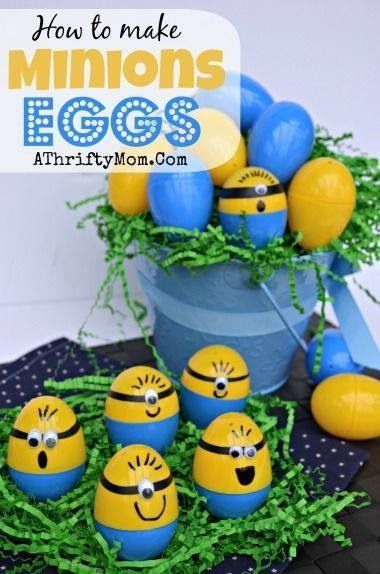 These Minion Eggs from
A Thrifty Mom
are pretty cute, and they look really easy to make!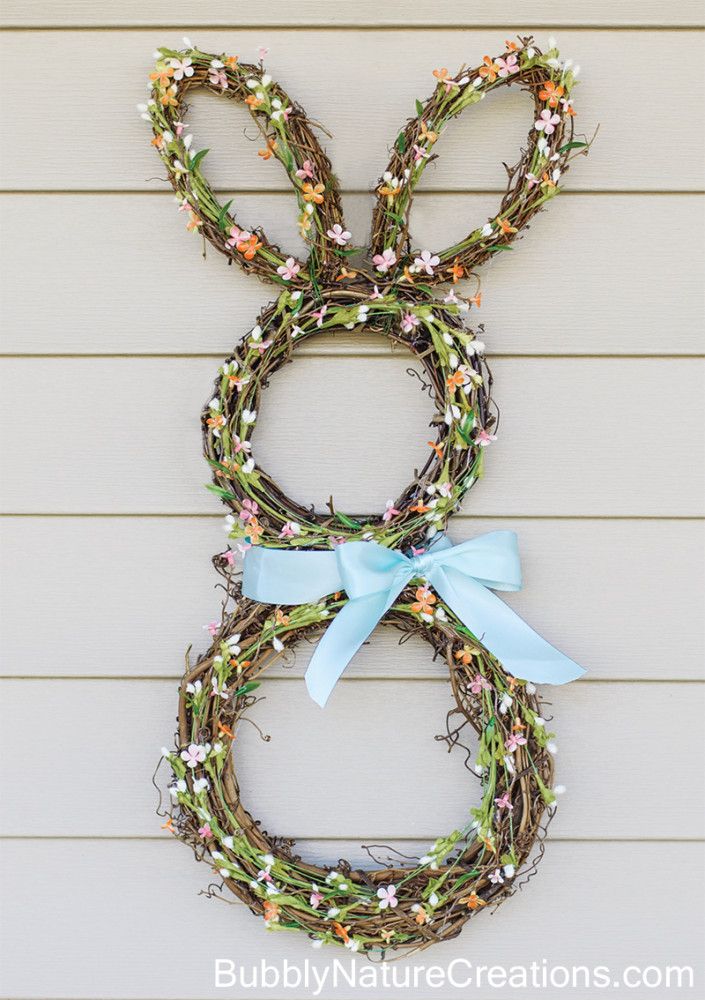 I am loving this Bunny Grapevine Wreath. From
Bubbly Nature Creations
. A complete tutorial.
These Chick and Bunny Cups are pretty adorable. How very sweet these would be on Easter morning for the kiddles. No pun intended. From
Happy Clippings
.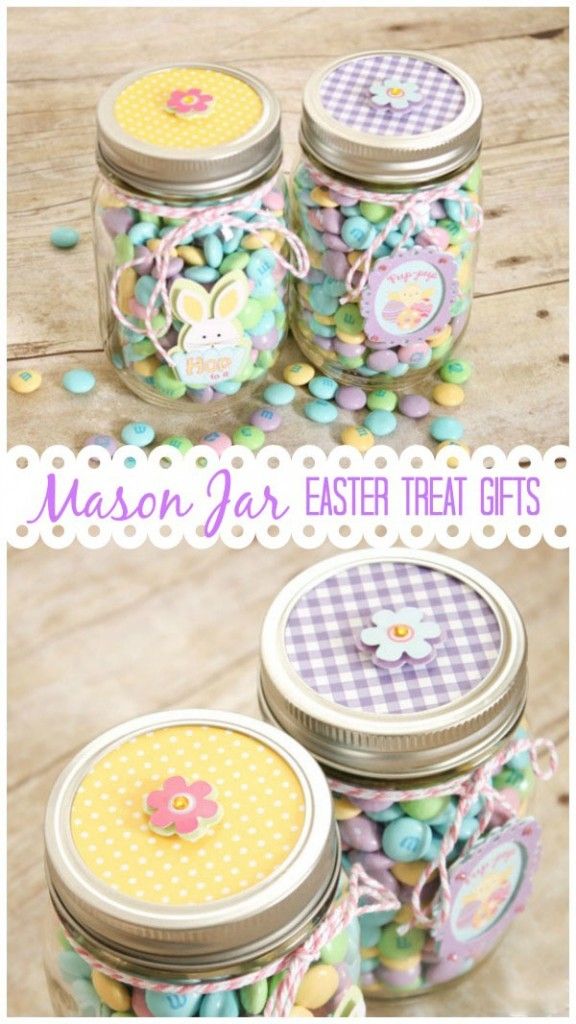 Mason Jar Treats from
Create. Craft. Love
. Wish we could get the m&m's in those colours over here!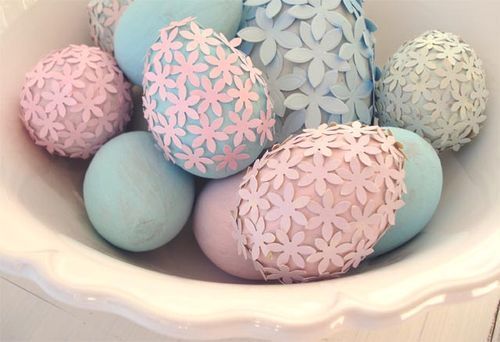 Paper Flower Easter Eggs. So Pretty. From
Such Pretty Things
.
I am Reading ...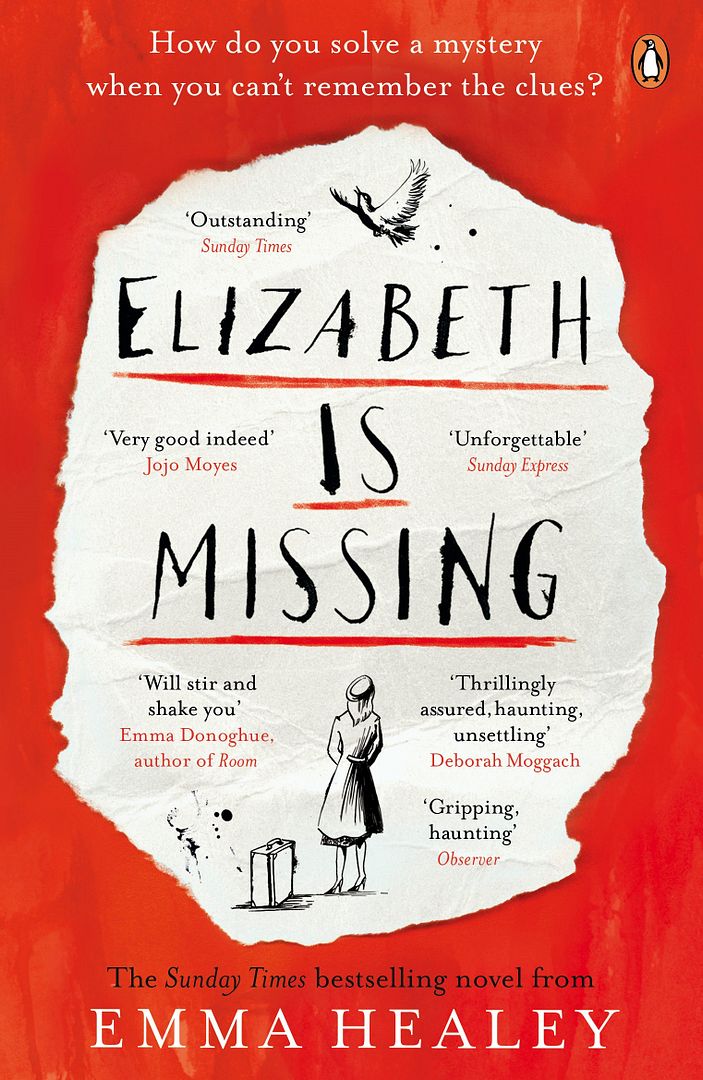 Elizabeth Is Missing
, by Emma Healy
In the short prologue, Maud, the narrator-heroine, has just discovered the remains of a compact mirror she recognises from 70 years ago in her friend's garden. This is a tantalising glimpse of the twin mysteries to come. What happened 70 years ago and why has Maud forgotten it? And what has happened to Maud's friend from the garden, Elizabeth, who has, according to Maud at least, gone missing? Maud's attempts to ascertain Elizabeth's whereabouts are hampered by the fact that she cannot remember what happened a few seconds ago, let alone whether she actually saw Elizabeth last week or even last year. Her visits to Elizabeth's house (when she remembers that is where she set out to go) don't help: Elizabeth is not there but somehow she doesn't seem to be not there either.
Maud spends a great deal of her time trapped in her house, which she is dissuaded from leaving for her own safety. Although often she forgets this and goes to the corner shop to buy peach slices – again. (Not that that was what she went in for.) On a daily basis Maud's long-suffering daughter Helen and various carers pop into the house. Maud has very little idea where they came from, when they arrived or how long they have been there. She writes herself notes: "No more peach slices." "Elizabeth is missing." But the notes seem to make things worse not better.
The narrative flits between the present day and Maud's digressions into the postwar period, when her newly married sister, Sukey, went missing. These passages come alive with detail and life: Maud does not struggle to remember anything when she is transported back in time in her own mind. Sukie, older than Maud by a few years, has recently married Frank, who is not the most trustworthy of sorts and deals in black-market goods. When Sukie disappears in the mess and confusion of postwar London, Frank falls briefly under suspicion. But Douglas, Maud's family's lodger, also seems to know more than he's telling. And what about the terrifying madwoman who lives rough on Sukie's street? Did she see something?
So far, I am quite enjoying this book.
I am hoping ...
That my son can soon find a job. Actually that both my unemployed sons, the eldest and the middle son, can find jobs. It's been far too long for each of them to be unemployed.
Makes me smile ...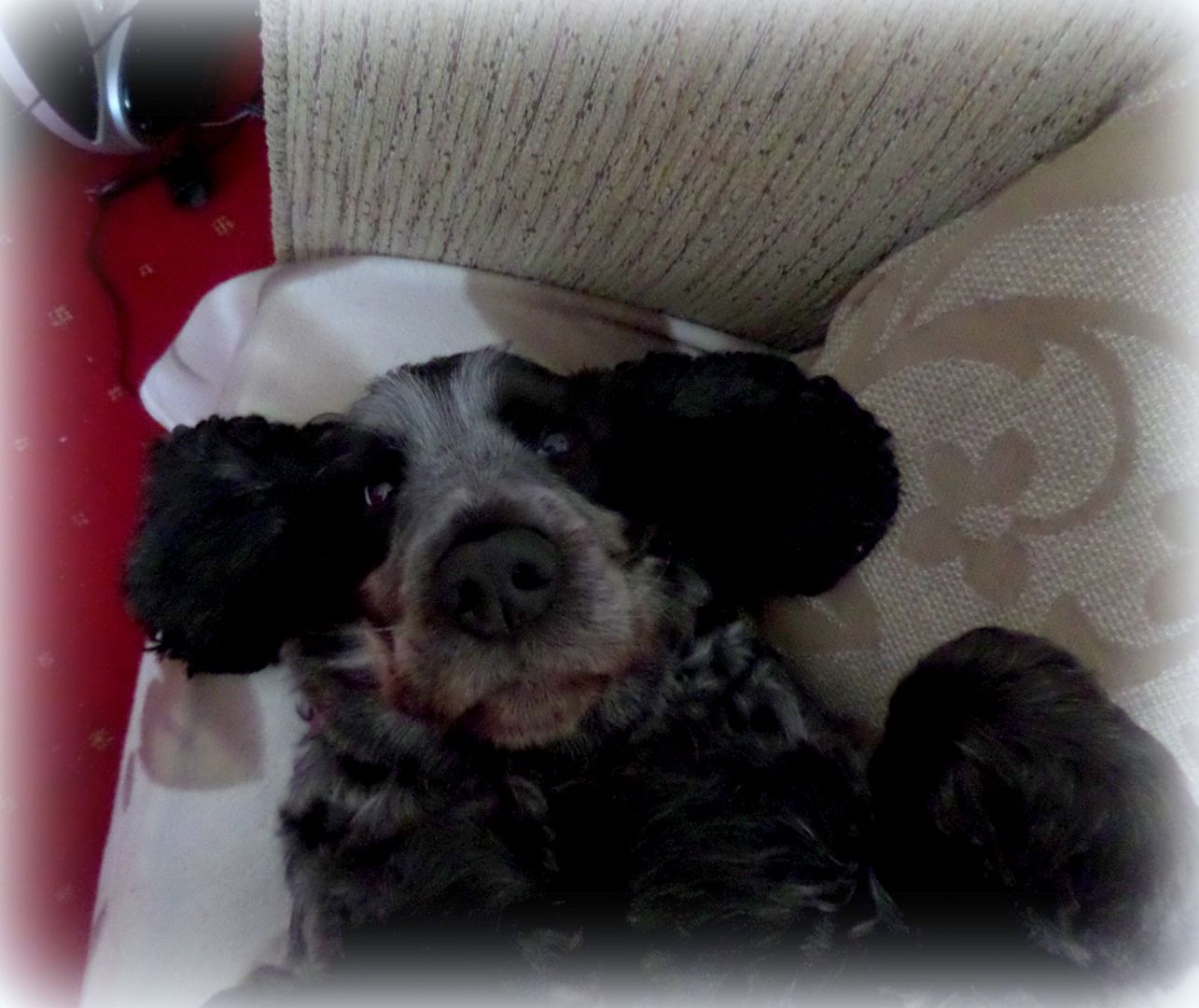 Always. How can she not. Love her to bits.
I am learning ...
Our lesson n Relief Society this past Sunday was on Repentance. It came to me during the lesson that the process of Repentance was actually empowering. It enables you to leave the past in the past and to move forward without the burden and heavy weight of guilt to hold you back.
Around the house ...

Loving this idea from
Scrapbook.com
for storing paper punches in the craft room. It would be so easy to find the one you want rather quickly. Right now mine are in a big plastic tub.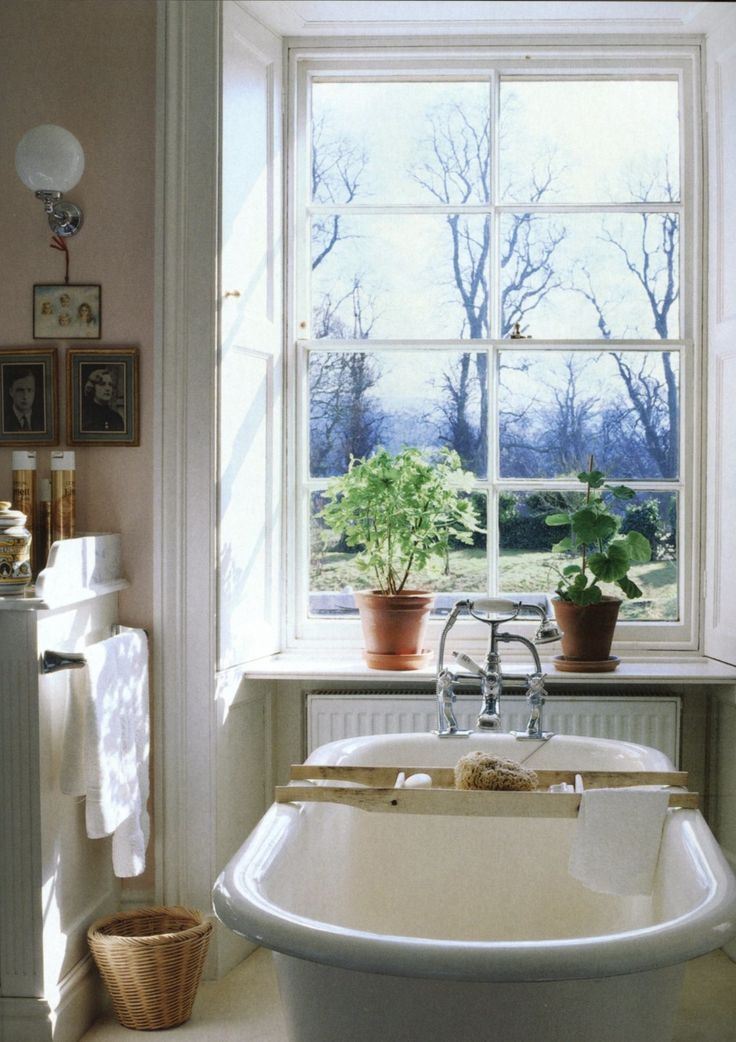 I wish I was brave enough. You'd have to live in the middle of nowhere I think. What a lovely view however.
Love, LOVING the sanded down painted look of this sideboard. From
Kelly Rae Roberts
. Wish I was brave enough.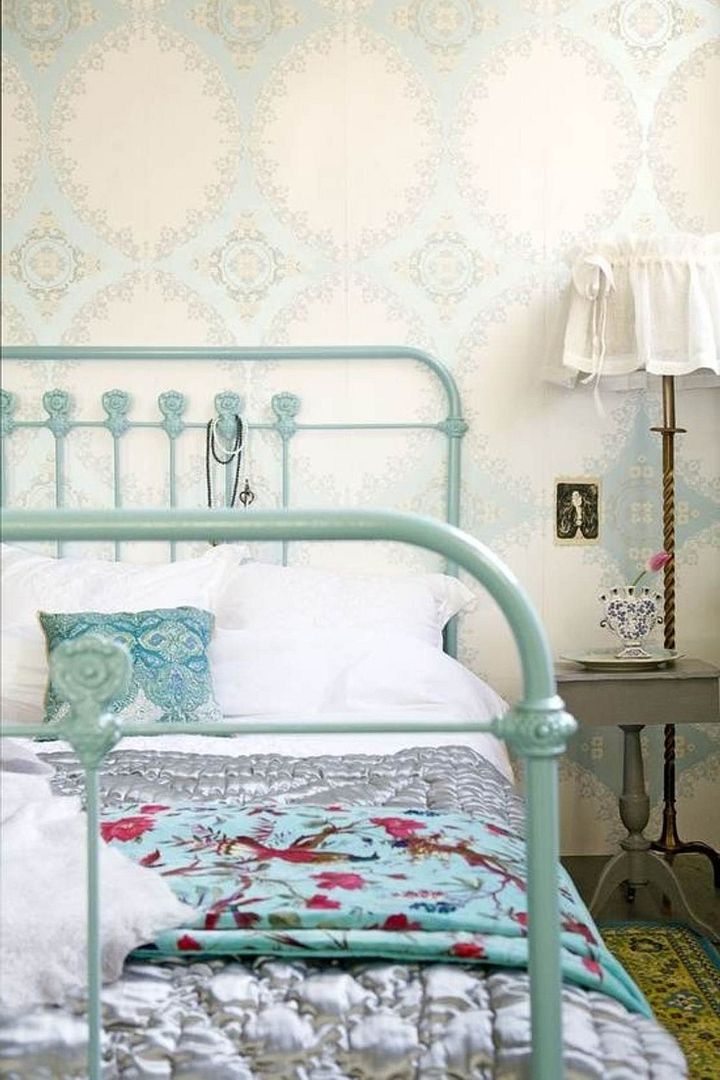 Sigh . . . (
BHG
)
I am pondering ...
I have developed a really tight cough since yesterday. I am wondering where the heck I picked it up and I am hoping I can get rid of it soon. Blah . . .
A favourite quote for the day ...
`*.¸.*✻ღϠ₡ღ¸.✻´´¯`✻.¸¸.Ƹ̴Ӂ̴Ʒ..
(¯`v´¯)
`*.¸.*´Ƹ̵̡Ӝ̵̨̄Ʒ
¸.•´¸.•~♥♥♥~•.~
ღϠ₡ღ¸.✻´´¯`✻.¸¸.Ƹ̴Ӂ̴Ʒ.
(¸.❀⁀⋱‿✿"
Some of our greatest opportunities to demonstrate our love will be within
the walls of our own homes. Love should be the very heart of family life.
~Thomas S Monson
One of my favourite things ...
Family Scripture Study. It's the best. Being able to feast upon the word of God together as a family is a beautiful thing. My family may only be the two of us . . . but I like to think if there were more of us it would be just as beautiful.
A peek into my day ...
I have learned to stop whatever I am doing frequently to smell the roses, count my blessings, give thanks . . .
And that's my day book for this week!
⋱ ⋮ ⋰
⋯ ◯ ⋯ Take time to enjoy the small
*´¯`.¸¸.☆
⋰ ⋮ ⋱ blessings in life.*´¯`.¸¸.☆
✿¸.•*¨`*•..¸✿ ✿¸.•*¨`*•..¸✿
╬♥═╬╬═♥=╬╬═♥╬╬═♥╬╬═♥=╬╬♥═╬
░░░░░░░░░░░░░ ░░░░░░░░░░░░░
Wherever you go and whatever you do I hope there's a wonderful day planned for you! Don't forget . . .
═══════════ ღೋƸ̵̡Ӝ̵̨̄Ʒღೋ ═══════════ ⊰✿░G░O░D⊰✿⊰L░O░V░E░S⊰✿⊰░Y░O░U░⊰✿
═══════════ ღೋƸ̵̡Ӝ̵̨̄Ʒღೋ ═══════════
And I do too!