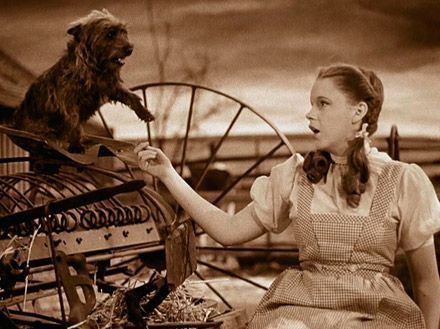 We were flipping through the channels last evening trying to find something to watch and it landed on that iconic scene in the Wizard of Oz where the house had just been through the tornado and Dorothy picks up Toto and opens the door to discover her limited world of black and white has turned into technicolour and I was a child again . . . completely mesmorized and enthralled. This was one of the favourite films of my childhood . . . even if when I first saw it, the film was already about 25 years old. It is a timeless classic that never gets old really . . .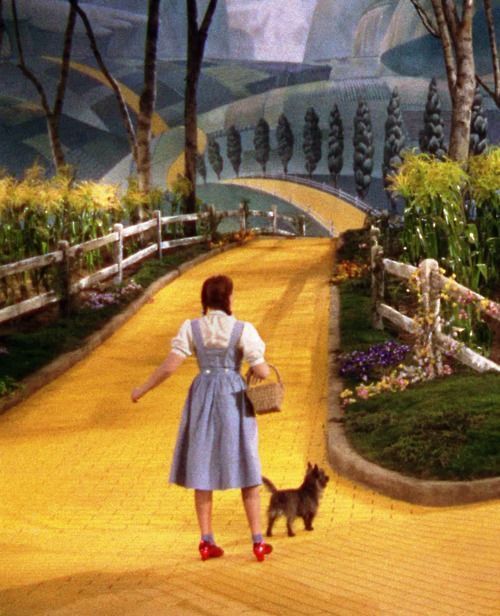 Magical. It's pure magic. You can also learn a lot from it as well. I know that I did and here are some of the lessons it taught me . . .
The journey of a lifetime always begins with a single step. You will never get anywhere in life if you stay right where you are. You have to be brave and put one foot in front of the other in faith. Staying where you are is not an option . . . unless you want things to always stay the same and you don't want to grow as a human being or improve upon things. Change can be very good.
"I don't want to get to the end of my life and find
that I just lived the length of it.
I want to have lived the width of it as well."
~Diane Ackerman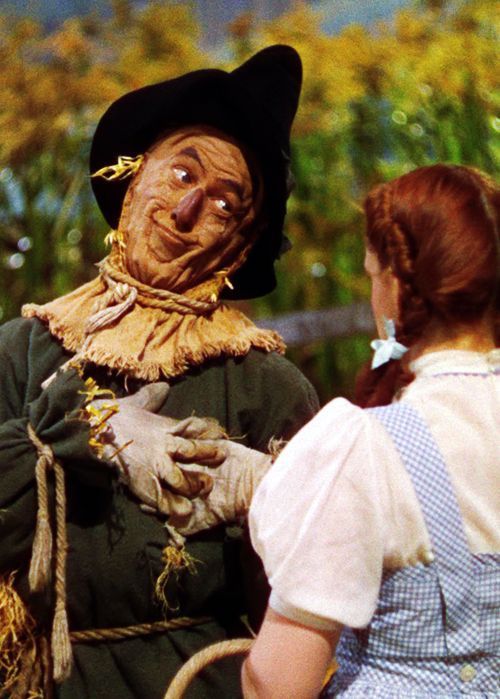 "Well, some people without brains do a lot of talking don't they?"
~The Scarecrow
You don't have to have a degree in order to be smart. There are lots of people who have lots of education who are as dumb as posts. Smart involves a lot more than just book knowledge. There are many ways to be intelligent, and even more ways to be dumb.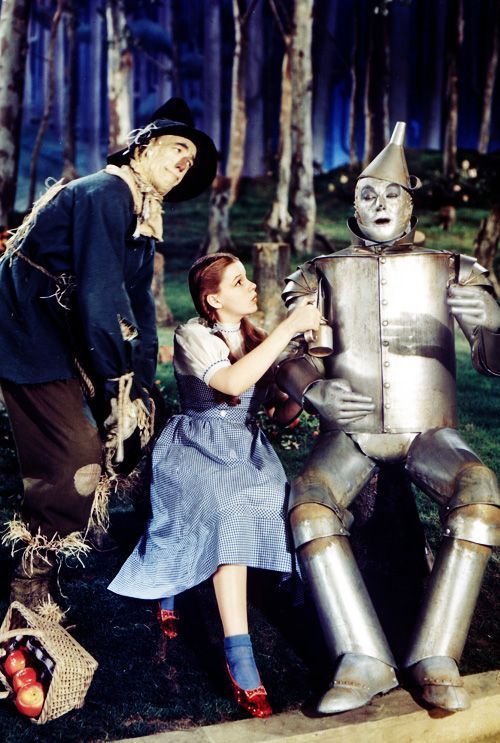 "A heart is not judged by how much you love,
but by how much you are loved by others."
Love is a gift. What you put out to the universe always comes back to you in abundance. You have to love in order to be loved. Call it Karma or whatever you will . . . when you love, someone is bound to love you back.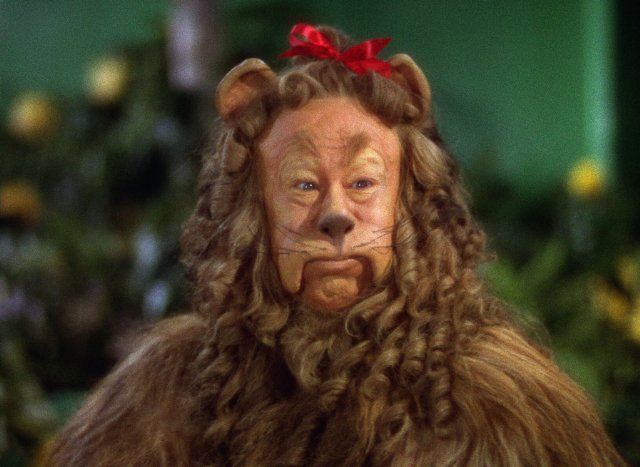 The loudest voice is not always the most courageous voice. Courage is not always the absence of fear, but being able to act despite fear. Courage and faith work hand in hand. You cannot have one without the other.
"Happiness is a form of courage."
~Holbrook Jackson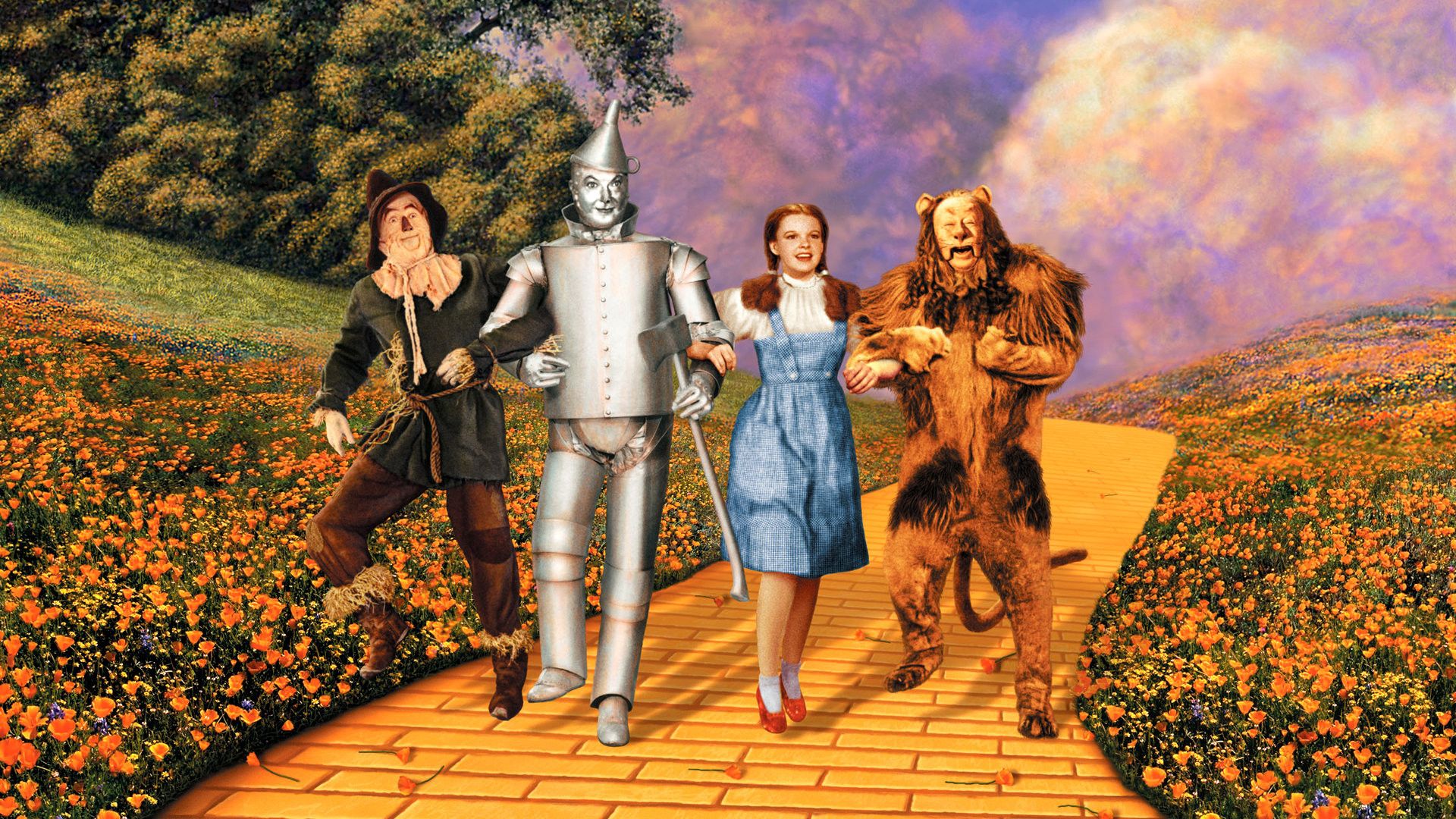 You have to have a dream in order to have a dream come true. You also have to believe in your dreams and in yourself. Other's will never believe in you if you cannot believe in yourself and a dream can't come true unless you dare to dream it in the first place.
"All the flowers of tomorrow are in the seeds of today."
~Unknown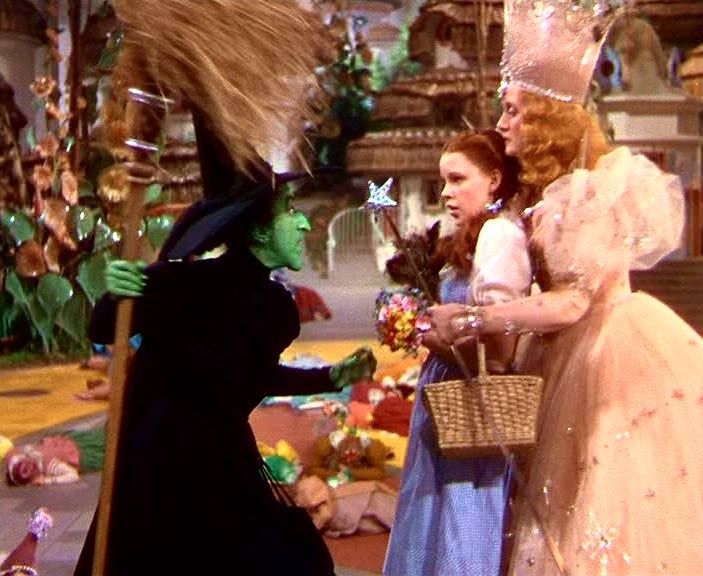 Good always triumphs over evil and truth will always prevail.
"She was unstoppable. Not because she did not have failures or doubts,
but because she continued on despite them."
~Beau Taplin
A good pair of shoes can get you just about anyplace you want to go.
"Happiness does not depend on outward things, but on the way we see them."
~Leo Tolstoy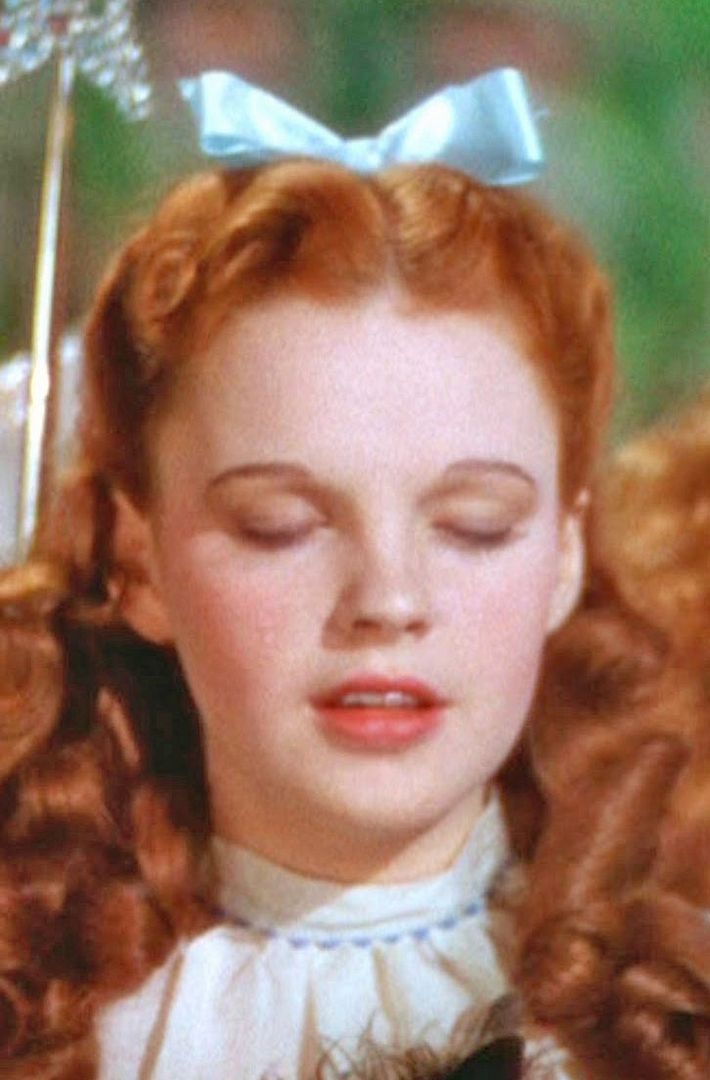 We hold within ourselves the power and ability to do, become, have . . . whatever it is we want.
Do stuff,
Be clenched, curious.
Not waiting for inspiration's shove
or society's kiss on your forehead.
~Unknown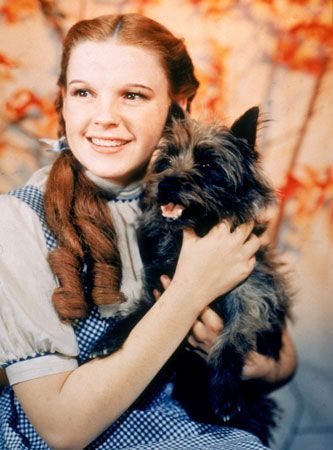 East, West . . . Home is best.
"There is nothing short of staying home for real comfort."
~Jane Austin
There truly is no place like home, and home is where I am happiest.
And that, quite simply is that . . .
A thought to carry with you through today . . .
❥✻❥.¸¸.✿¨¯`❥✻❥¸¸.✿¨¯`❥✻❥.¸¸.✿¨¯`❥✻❥
"The world is full of people looking for spectacular
happiness . . . while they snub contentment."
~Dough Larson
❥✻❥.¸¸.✿¨¯`❥✻❥¸¸.✿¨¯`❥✻❥.¸¸.✿¨¯`❥✻❥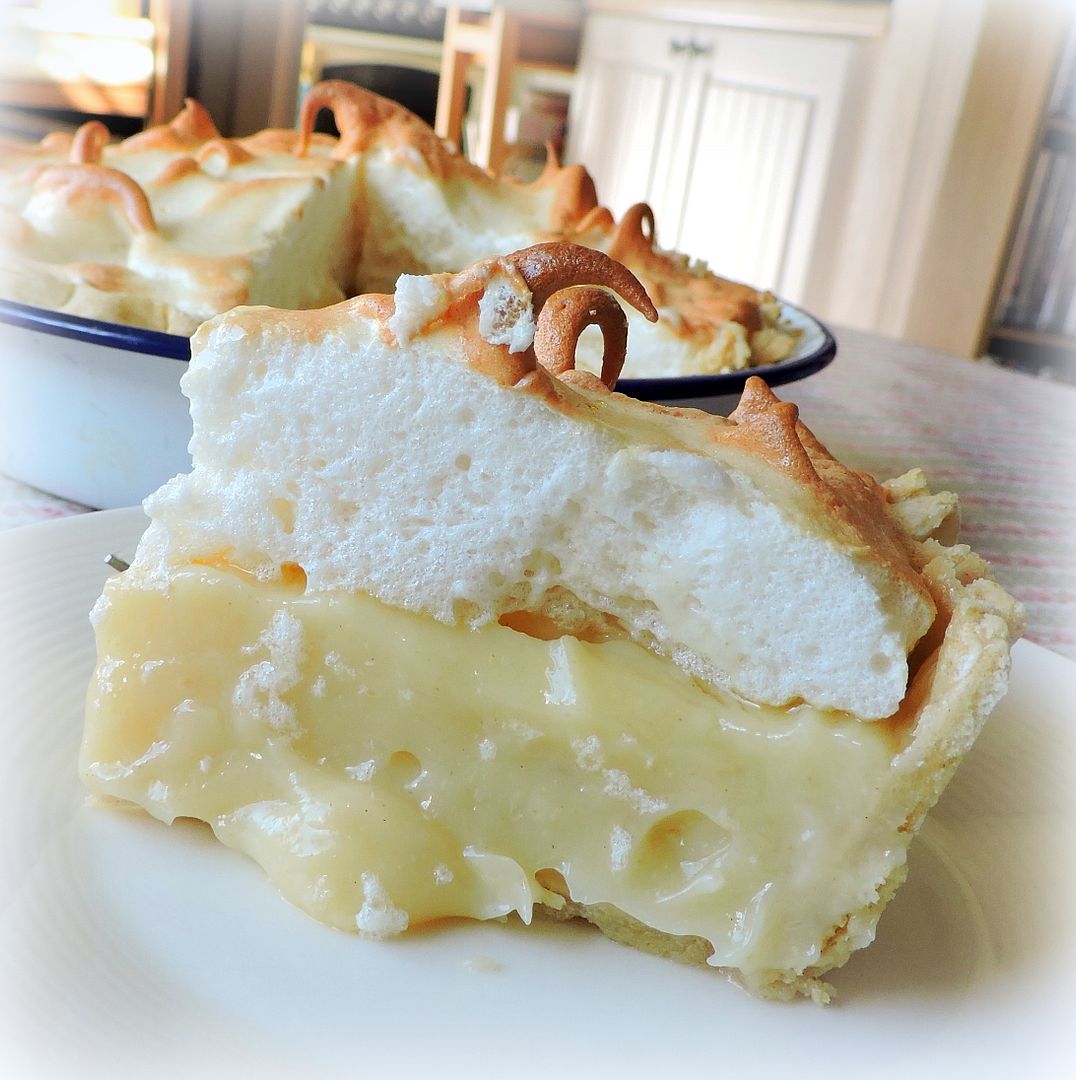 Cooking in The English Kitchen today . . .
Elizabeth's Lemon Meringue Pie
.
Have a beautiful Sabbath day . . . may your shoes take you to wherever it is you want to go!
Don't forget . . .
═══════════ ღೋƸ̵̡Ӝ̵̨̄Ʒღೋ ═══════════ ⊰✿░G░O░D⊰✿⊰L░O░V░E░S⊰✿⊰░Y░O░U░⊰✿
═══════════ ღೋƸ̵̡Ӝ̵̨̄Ʒღೋ ═══════════
And I do too!