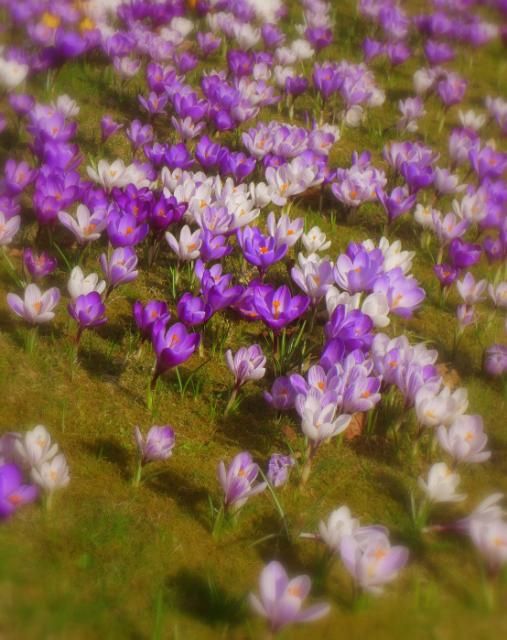 There is so much happening in the garden at the moment. It's hard to keep up with it all. Each day seems to bring about small changes . . . Crocus and daffodil swarm over the banks and borders . .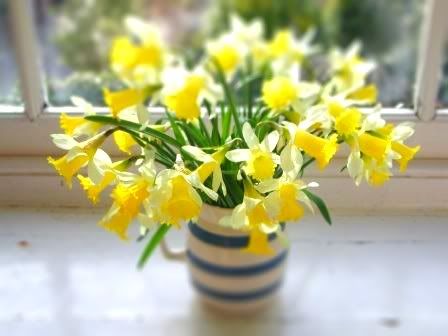 It seems a waste, but the heart wants what it wants . . . and I gather up an arm full of sunshine to bring indoors. It cheers the place . . .
Branches which were stark just a few weeks ago are dotted now with the tender spring flush of green and rosy buds abound. The camelia bush next to the front door is filled with such abundant bloom one almost fears the branches are on the point of breaking . . .
Brilliant blue heads push their way up out of the frosted beds, whilst the edges of the path are embroidered with velvety mats of the violet bloom of primula wanda . . .
A golden fountain arches gracefully against the backdrop of a blue sky, unfettered with cloud . . . as clumps of jonquils and early primrose dance at it's feet . . .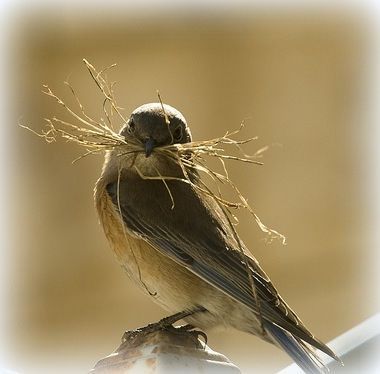 Birds build and nest . . . it is a time we want to slow down the passing hours, to prolong the delight of anticipation . . . the blackbird has been telling me for weeks now . . Spring is come . . . Spring is come.
Just. Three. More. Days. And it will be official at last. There will be no holding it off. It will be in the air.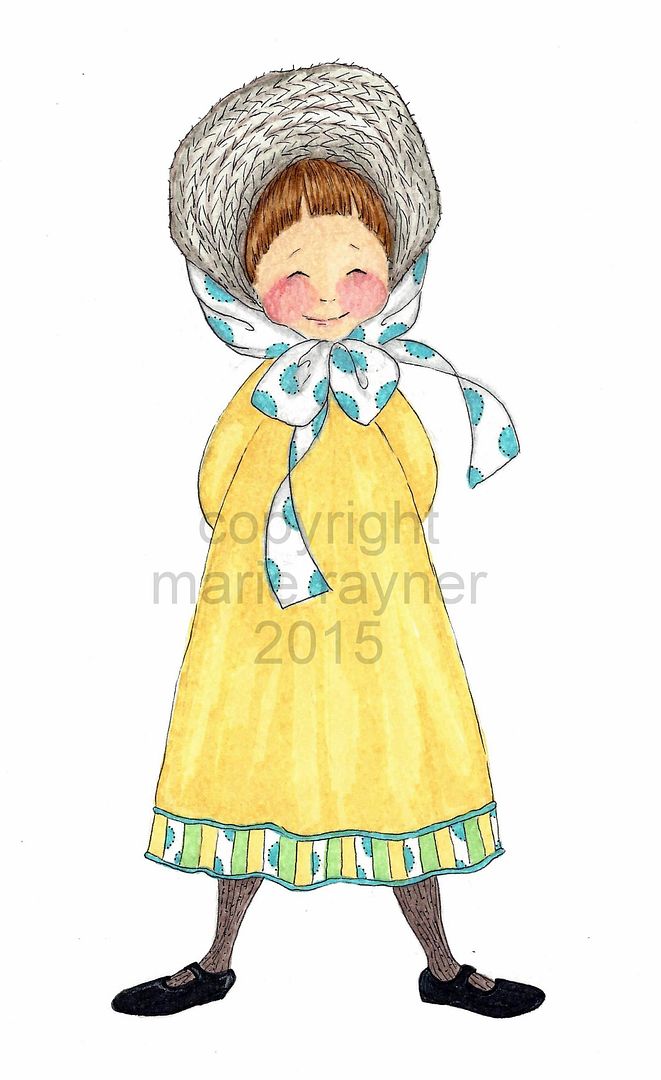 A glimpse of what I've been working on . . . an old fashioned girl in an old fashioned bonnet . . .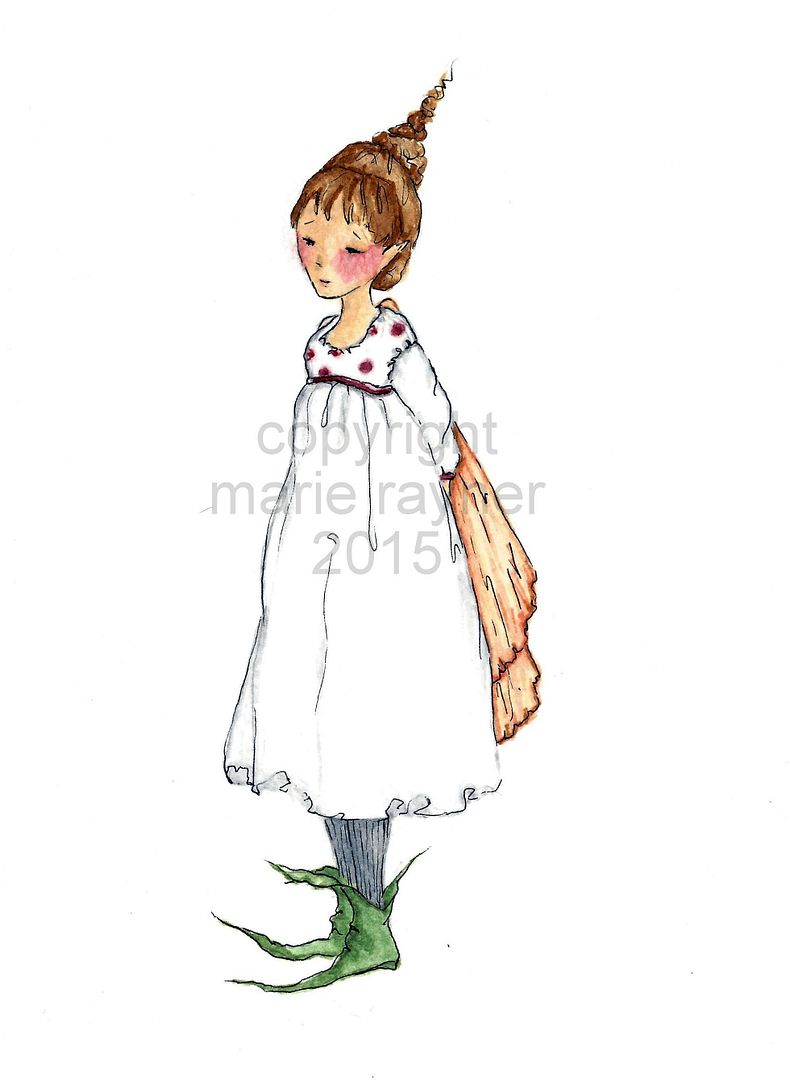 Whimsical fairies . . . wistful and sweet . . .
Something cheering and cheerful . . .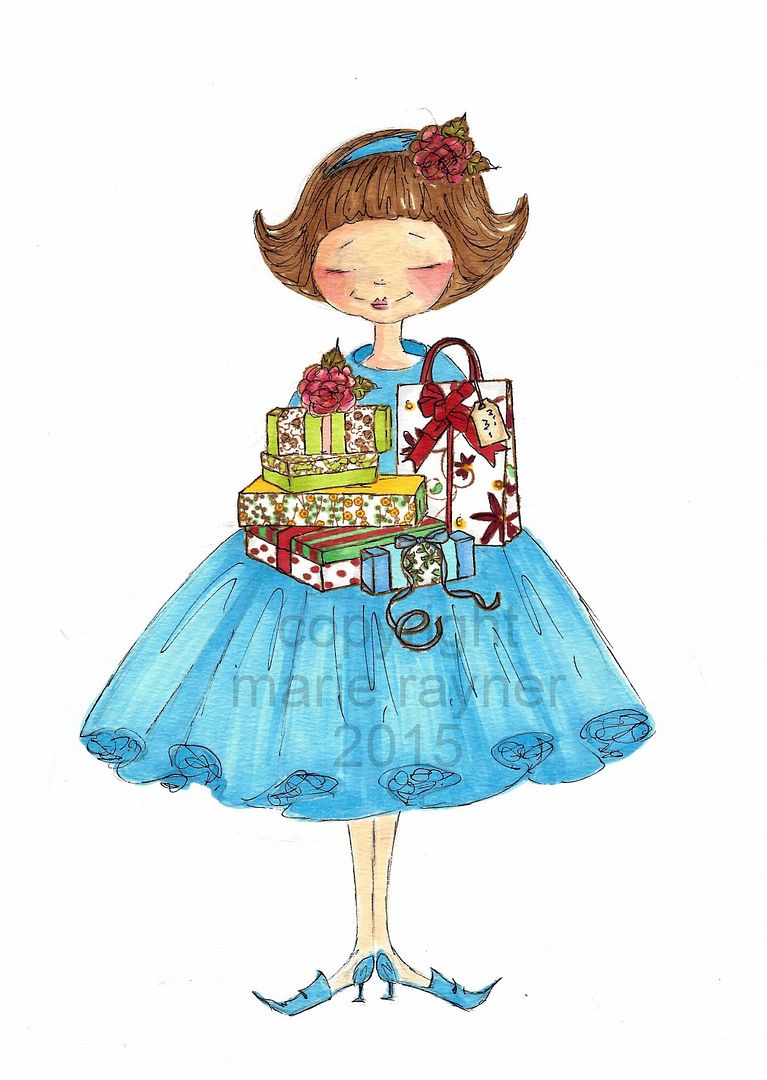 Gift bearers in high heels . . .
The push is on.
A thought to carry with you through today . . .
❥✻❥.¸¸.✿¨¯`❥✻❥¸¸.✿¨¯`❥✻❥.¸¸.✿¨¯`❥✻❥
Courage is not the absence of fear
but rather the judgement that something
is more important than fear.
The brave may not live forever but
the cautious do not live at all.
~The Princess Diaries II
❥✻❥.¸¸.✿¨¯`❥✻❥¸¸.✿¨¯`❥✻❥.¸¸.✿¨¯`❥✻❥
Cooking in the kitchen today . . . . a
Seasoned Rice Pilaf.
Have a wonderful Wednesday. Don't forget.
═══════════ ღೋƸ̵̡Ӝ̵̨̄Ʒღೋ ═══════════ ⊰✿░G░O░D⊰✿⊰L░O░V░E░S⊰✿⊰░Y░O░U░⊰✿
═══════════ ღೋƸ̵̡Ӝ̵̨̄Ʒღೋ ═══════════
And I do too!