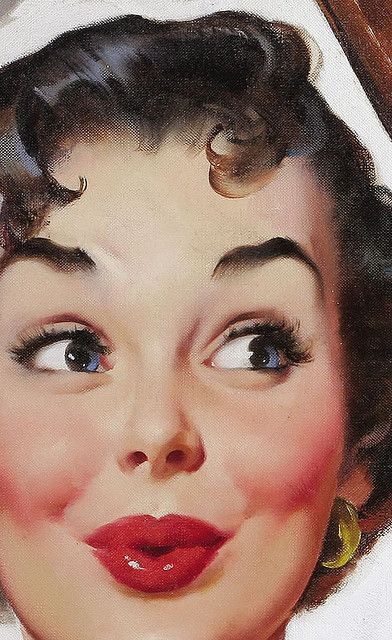 "Life is never a failure until we call it such. There are so many who need your helping hands, your loving smile, your tender thoughtfulness."
~Gordon B Hinckley
I've been thinking about life a lot lately. I guess the truth is that the older we get . . . the more we dwell on things we should have done better and didn't, things we may not have accomplished that we wanted to . . . all sorts. We would be better off to think about all the good that we have done, but like quite a few woman, I tend
not
to see the good in myself most of the time, but mostly the bad. I take out the guilty stick and beat myself with it frequently. I need to learn not to do that.
From the time I was a young girl, all I ever aspired to be was a wife and a mother and I wanted to be the best one ever. I had role models like June Cleaver and Aunt Bea, Donna Reid and Margaret Anderson. They never had a hair out of place. Their houses were always tidy. They were always ready with just the right thing to say or do. Every meal was a gourmet meal. They were smart and talented. They never seemed to worry about making mistakes.
They were perfect, and I wanted to be just like them.
In comparison . . . I was pretty rubbish. My house was a mess more often than not. I never could quite keep up with it all. At one point I had three young ones in diapers and three diaper pails going. My husband didn't come home from the office at the end of each day with a newspaper under his arm and I wasn't waiting at the door for him with his slippers in one hand and his pipe in the other. Most of the time my husband didn't come home at all . . . because he was in the army and he was away on exercise, or on course, or peace keeping or a myriad of other duties. Most of the time I felt like I was treading water and treading it very badly.
There were always piles of laundry, waiting to be sorted . . . waiting to be washed . . . waiting to be folded, ironed, put away. There was always a huge pile of socks with no matches to be found. My tables were dusty. My carpets needed hoovering. Some days the beds got made and some days they didn't. It seemed like I was always scrambling and coming up short.
But . . .
The cookie jar was always filled with cookies and they always had three good meals every day. I fed them well, and all of my children love to cook and are great cooks.
They are kind and gentle and caring human beings, generous. Not a criminal amongst them. They love the Lord . . . and they love reading . . . they have great senses of humor. They're not afraid of hard work. They know how to love. Reliable and dependable. They are good parents. They are good people. I think my children are perfect. In every way.
So when I get to feeling like I was a rubbish parent, I need to remind myself. A rubbish parent wouldn't have raised such lovely decent human beings. And I know it's not all down to me. Their dad played a huge part in that also.
So yeh . . . when I am thinking that I shoulda, coulda done better . . . I need to remind myself that I coulda also done a whole lot worse. I did my best. Sometimes I did fantastic. Sometimes I fell short. I was not perfect. But . . . for the most part I did my best.
And that has to be enough.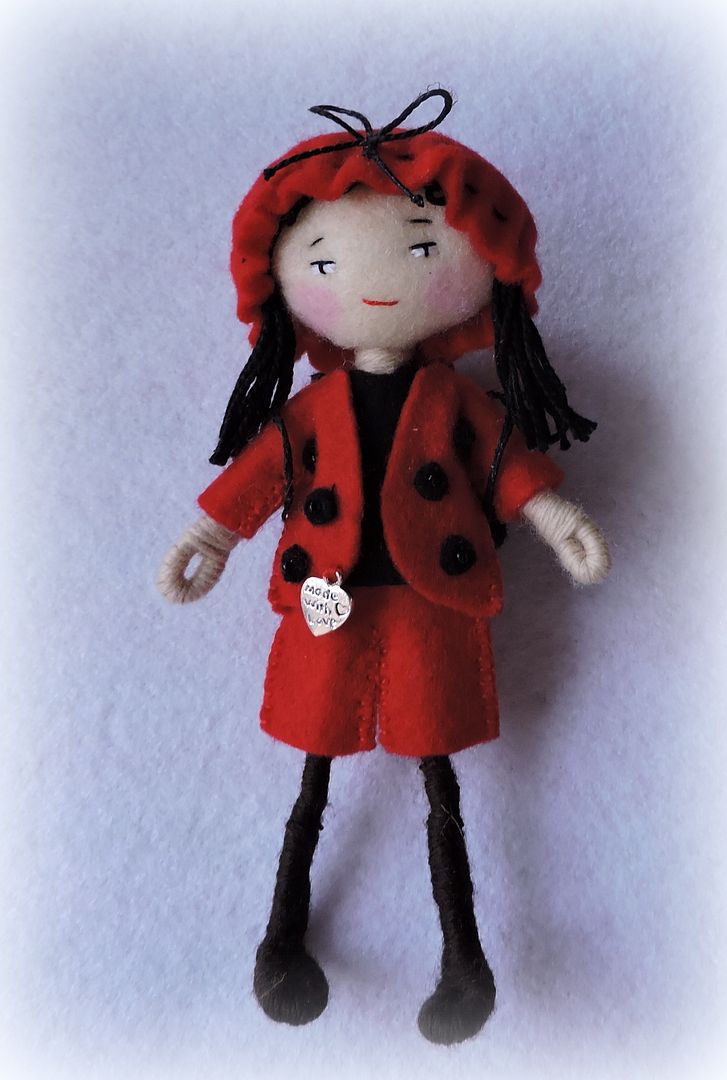 I took some better photos of my little lady bug doll.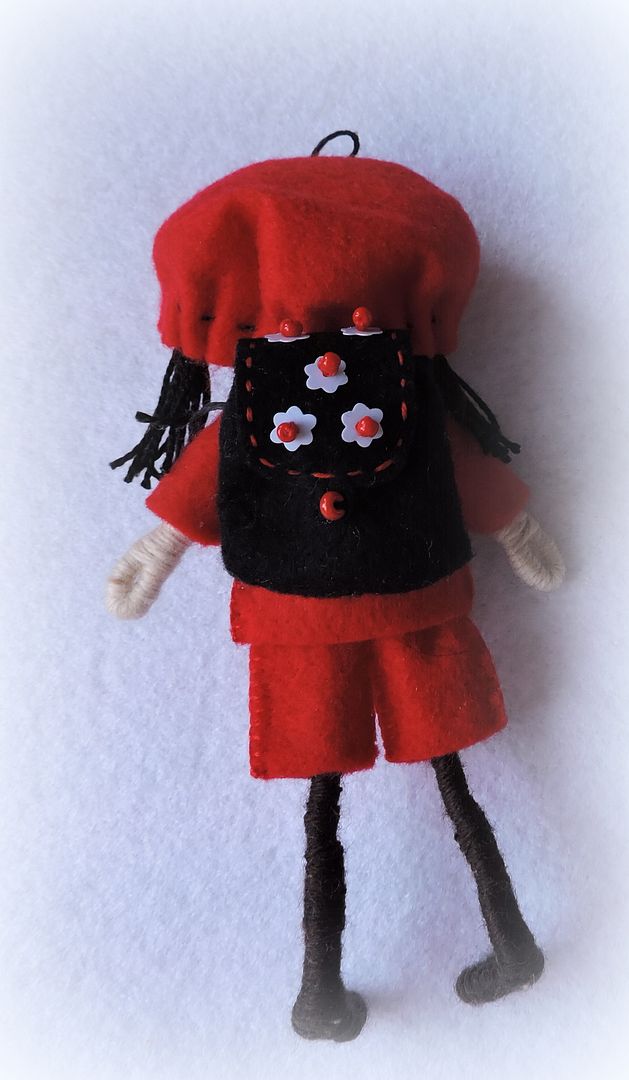 I'm quite happy with how she turned out.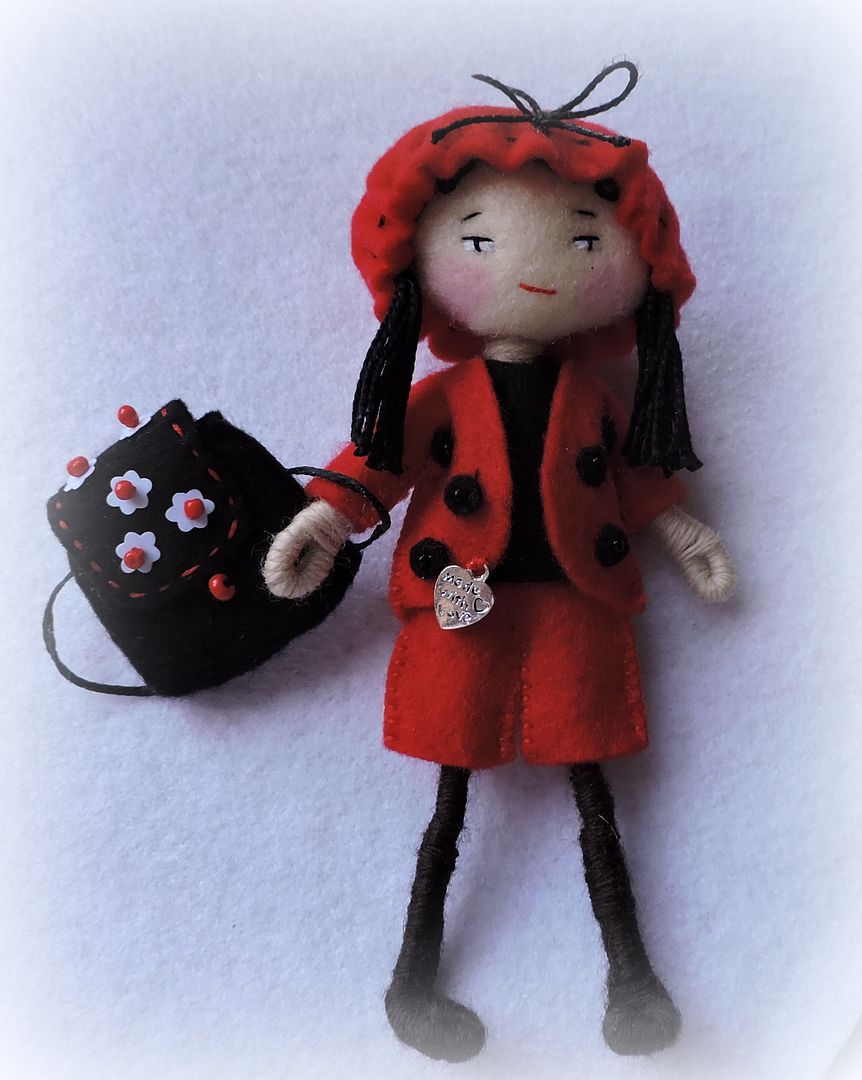 I love her little back pack. I am working on a butterfly right now. So excited about that also.
A thought to carry with you through today . . .
❥✻❥.¸¸.✿¨¯`❥✻❥¸¸.✿¨¯`❥✻❥.¸¸.✿¨¯`❥✻❥
To say I am made in the image of God
is to say love is the reason for my existance,
for God is love.
Love is my true identity.
Love is my true character.
~Thomas Merton
❥✻❥.¸¸.✿¨¯`❥✻❥¸¸.✿¨¯`❥✻❥.¸¸.✿¨¯`❥✻❥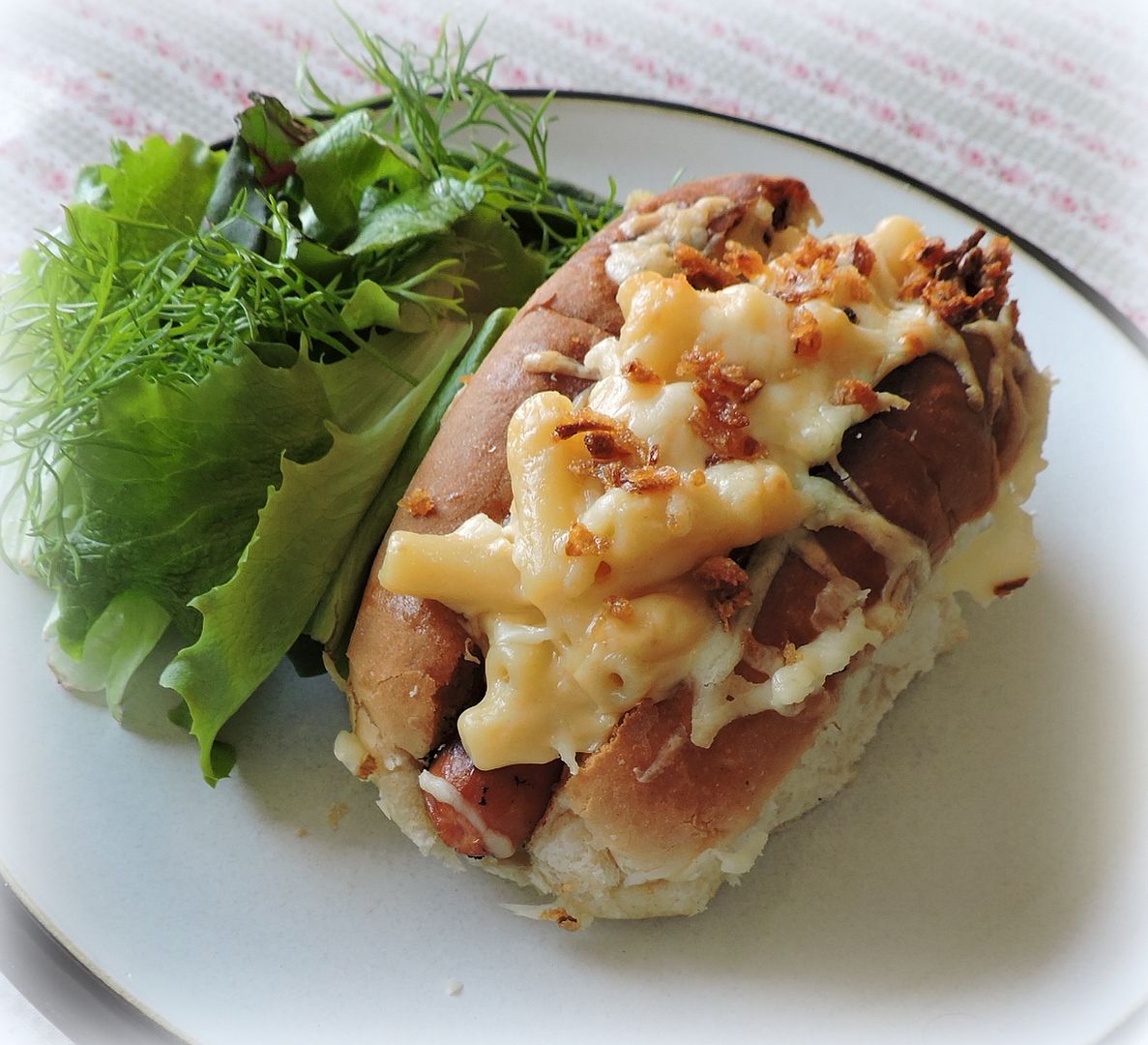 There's something pretty naughty afoot in The English Kitchen today . . .
Mac and Cheese Dogs
.
Have a beautiful Thursday. The sun is shining here like crazy. I love it! Don't forget . . .
═══════════ ღೋƸ̵̡Ӝ̵̨̄Ʒღೋ ═══════════ ⊰✿░G░O░D⊰✿⊰L░O░V░E░S⊰✿⊰░Y░O░U░⊰✿
═══════════ ღೋƸ̵̡Ӝ̵̨̄Ʒღೋ ═══════════
And I do too!