FOR TODAY, October 20th, 2015
Outside my window ...
It's dark. Who knows what the day will bring, but yesterday was absolutely gorgeous!
I am thinking ...
More blood tests this morning. I am starting to feel like a pin cushion. I hope nothing sinister is going on.
I am thankful for ...
Modern medicine. I think I would have been dead a long time ago without it!
In the kitchen ...
Chicken Pad Thai
. Oddly addictive!
On My "To Cook" List ...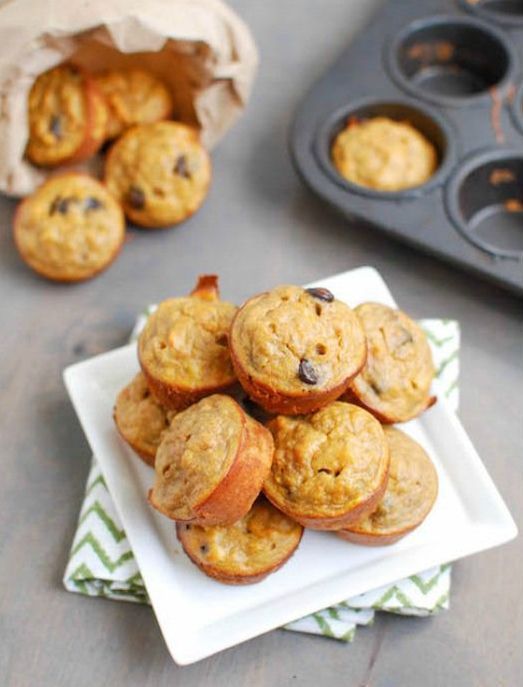 Sweet Potato Banana Bites
, from The Lean Green Bean.
I am creating ...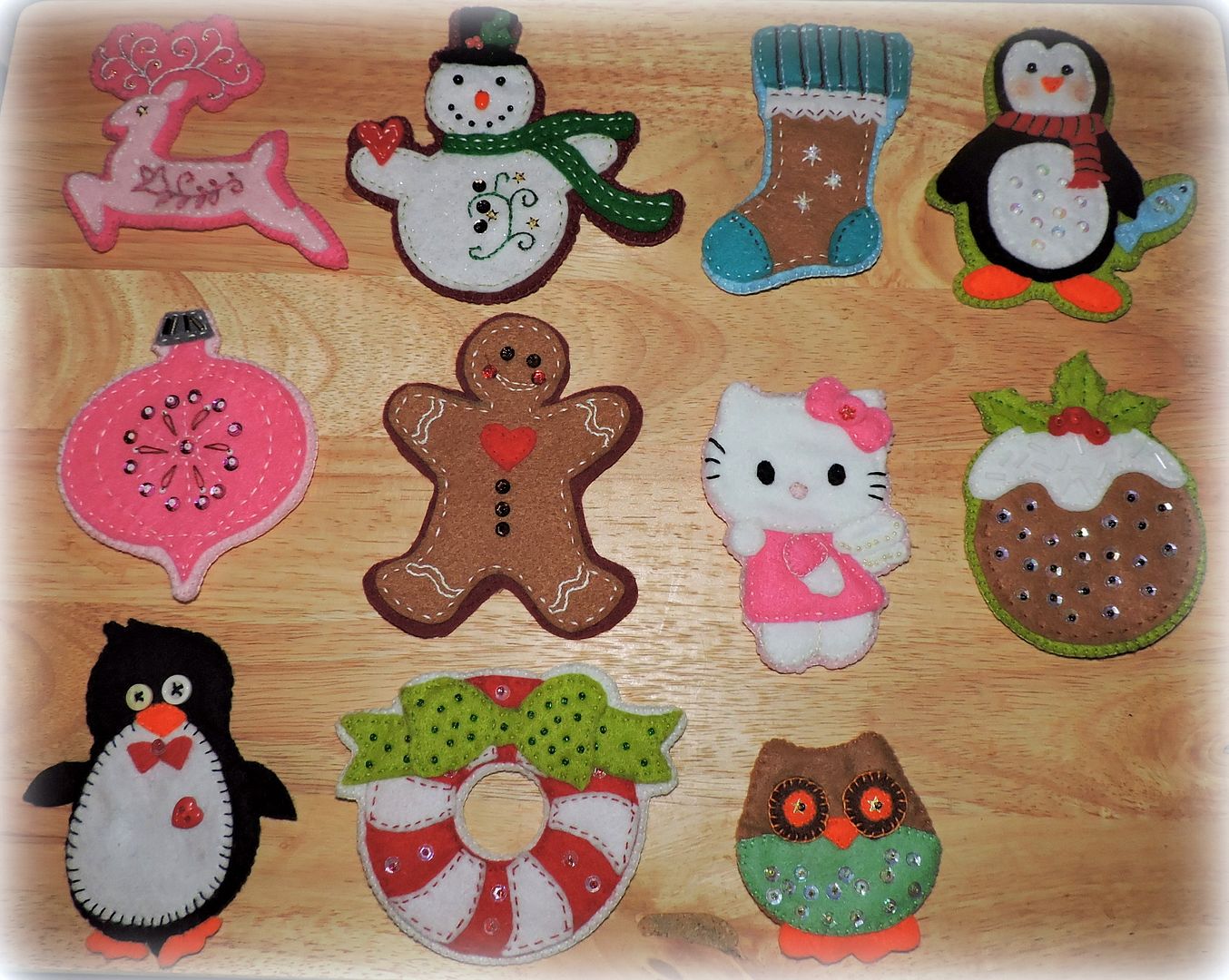 The list is slowly growing. I have made several more felt ornaments this week. I made up the Hello Kitty one myself. It wasn't hard. I love doing these things. Helps to keep my fingers and mind busy while watching mind numbing telly.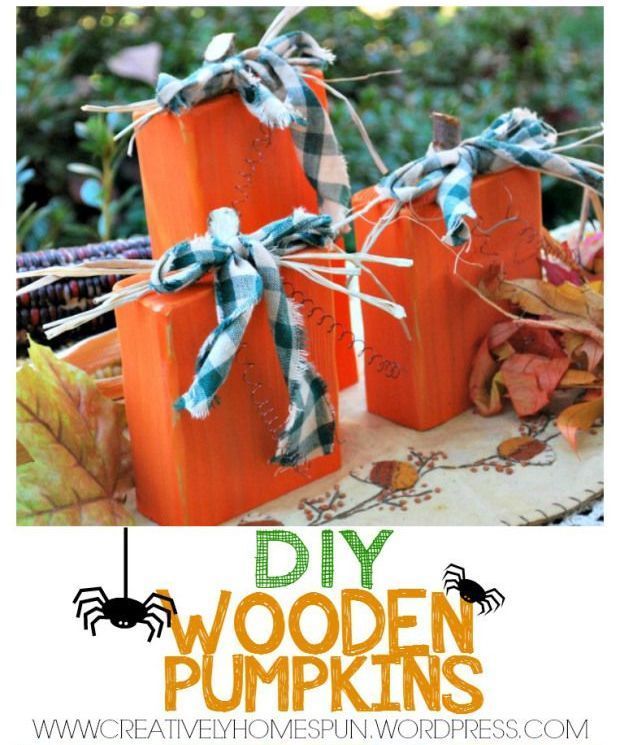 DIY Wooden Pumpkins from
Creatively Homespun
. These are fun looking and so simple. I love primitive things like this.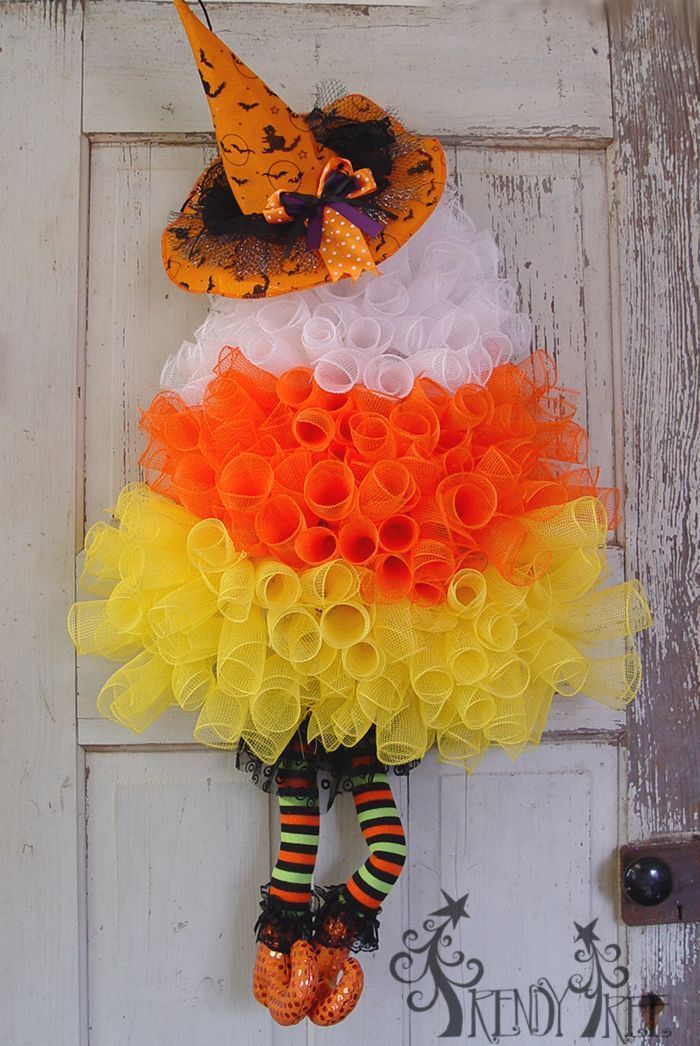 Candy Corn Wreath Tutorial from
The Trendy Tree
.
Spider Pops for goulish giveaways on Halloween! From
House of Baby Piranha
. There's a lot of cute ideas of things to do with the kids on that page. Nice little family friendly blog!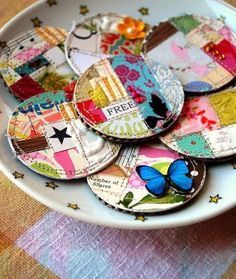 Scrap Book Paper Magnets from
s.e.i.Lifestyle
.
I am reading ...
Spill Simmer Falter Wither
, by Sara Baume
A misfit man finds a misfit dog. Ray, aged fifty-seven, 'too old for starting over, too young for giving up', and One Eye, a vicious little bugger, smaller than expected, a good ratter. Both are accustomed to being alone, unloved, outcast – but they quickly find in each other a strange companionship of sorts. As spring turns to summer, their relationship grows and intensifies, until a savage act forces them to abandon the precarious life they'd established, and take to the road.
Spill Simmer Falter Wither is a wholly different kind of love story: a devastating portrait of loneliness, loss and friendship, and of the scars that are more than skin-deep. Written with tremendous empathy and insight, in lyrical language that surprises and delights, this is an extraordinary and heartbreaking debut by a major new talen.
Short listed for the Guardian First Book Award 2015.
I am hoping ...
We are having a little Halloween Party for the Missionaries this evening at the Johansens. I am hoping I can get everything I need to get done done on time! I'm also hoping my blood tests are alright today.
Makes me smile ...
Shirley Temple always makes me smile. I love the films. My oldest daughter always loved her movies as well. I have many happy memories of watching them together.
I am learning ...
The more I think I know, the less I really know. haha That never changes.
Dreaming about ...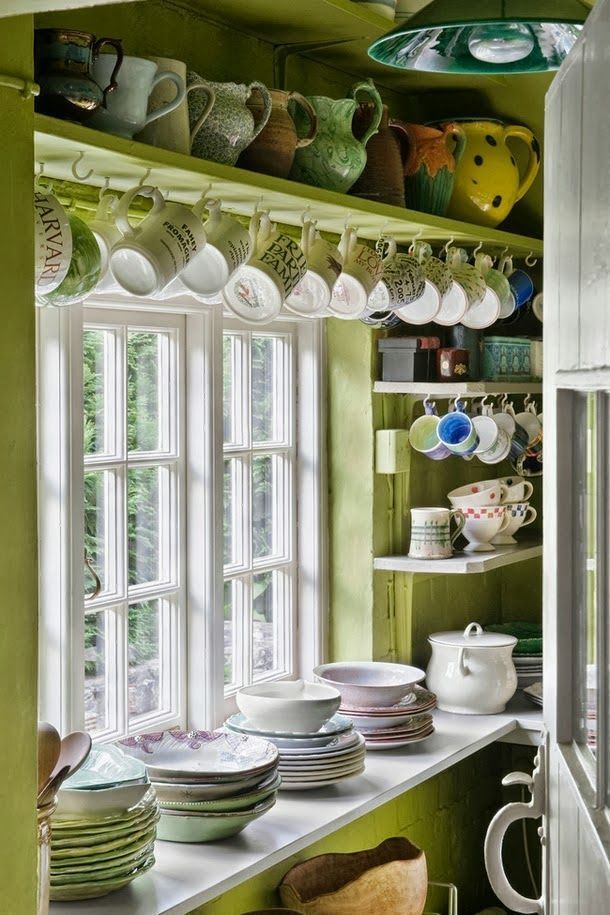 Whole rooms just for dishes . . .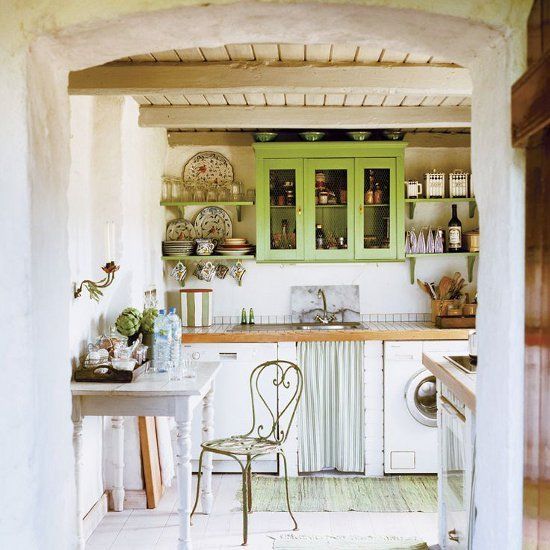 Cosy cottage kitchens . . .
Antique Mirrors . . .
Old chairs, wooden beds and rag rugs . . .
Living warm and cosy . . .
A favourite quote for the day ...
(¯`v´¯)
`*.¸.*´Ƹ̵̡Ӝ̵̨̄Ʒ ¸.•´¸.•~♥♥♥~•.~
ღϠ₡ღ¸. ✻´´¯`✻.¸¸.Ƹ̴Ӂ̴Ʒ. ( ¸.❀⁀
⋱‿✿"`* .¸.* ✻ღϠ₡ღ¸.✻´´¯`✻.¸¸.Ƹ̴Ӂ̴Ʒ..
Things that matter most
should never be at the mercy of
things that matter least.
~Johan Wolfgang von Goethe
One of my favourite things ...
Anything Tilda . . .
A peek into my day ...
Recognizing and take note of the tender mercies of the Lord which are showered down upon me in abundance.
And that's my daybook for this week.
⋱ ⋮ ⋰
⋯ ◯ ⋯ Take time to enjoy the small *´¯`.¸¸.☆
⋰ ⋮ ⋱ blessings in life.*´¯`.¸¸.☆
✿¸.•*¨`*•..¸✿ ✿¸.•*¨`*•..¸✿ ✿¸.•*¨`*•..¸✿
╬♥═╬╬═♥=╬╬═♥╬╬═♥╬╬═♥=╬╬♥═╬
░░░░░░░░░░░░░ ░░░░░░░░░░░░░
Wherever you go and whatever you do, I hope there's a great day ahead of you! Don't forget!
═══════════ ღೋƸ̵̡Ӝ̵̨̄Ʒღೋ ═══════════ ⊰✿░G░O░D⊰✿⊰L░O░V░E░S⊰✿⊰░Y░O░U░⊰✿
═══════════ ღೋƸ̵̡Ӝ̵̨̄Ʒღೋ ═══════════
And I do too!