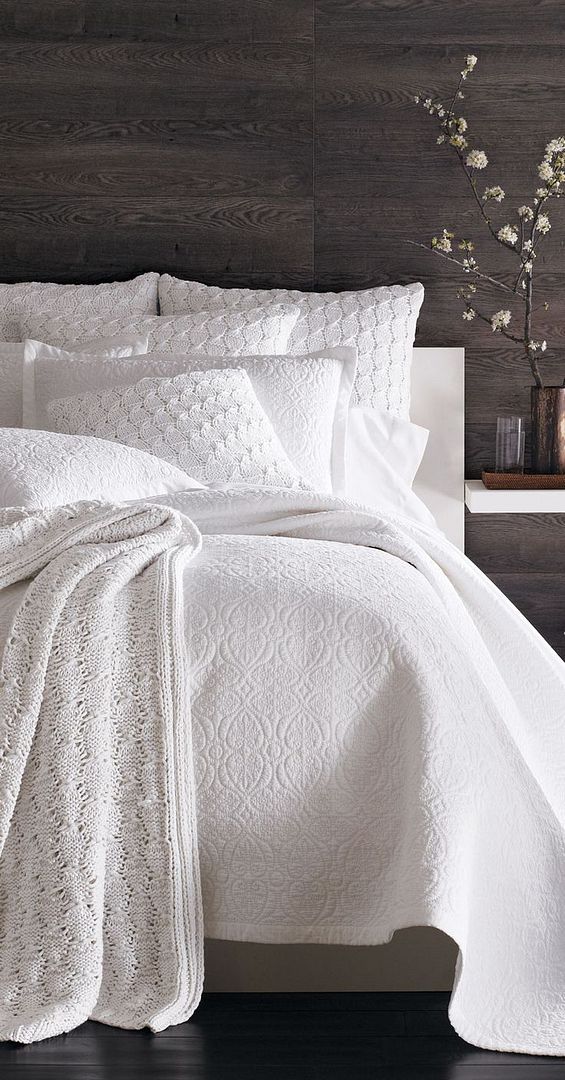 I have a thing about white linens. I love them . . . especially sheets, pillow cases and towels. I love LOVE white embroidered on white. White lace, especially curtains and trims. I'm just crazy about white when it comes to anything in the linen line. Tea towels, etc. I'm not sure what this says about me, if anything. I also adore red and white and blue and white combinations.
And that is the first in a set of five things about me!
My sister taught my mother and I how to crochet. I was in high school and I can remember it was on a rainy afternoon. It must have been the weekend because my mother worked week days. My mother always preferred to knit, but I took to crochet like a fish to water. I loved/love it! I used to crochet really complicated thread patterns/doilies and I loved Japanese Symbol crochet. I crocheted tons of doilies through the years, but have no idea where any of them are. Well, I like . . . One of them which measures about 25 inches or so across is on my mother's bedroom dresser. I crocheted her a pink one to put beneath the ceramic pitcher and basin I made for her one year.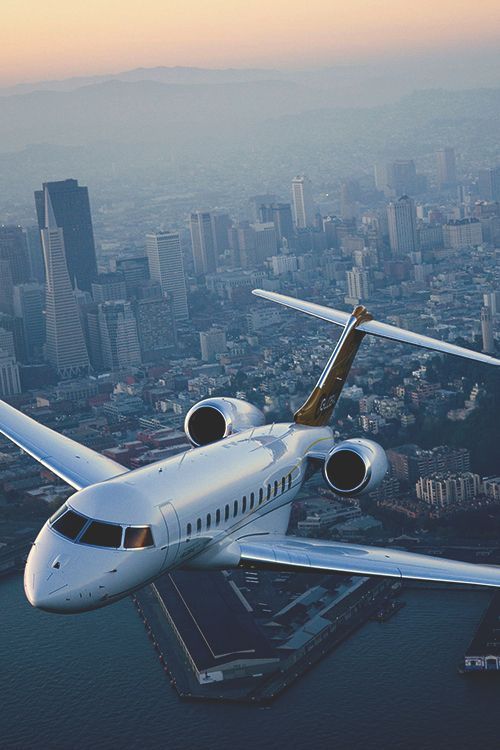 When I was six months pregnant for my fourth baby, I got on a Military aircraft with my other three children (ages 5, 3 and 1) and flew across Canada with them by myself, all the way from Calgary, Alberta to what was supposed to be Halifax. Unfortunately we got bumped off the flight in Trenton, and had to hang around there for hours and hours trying to get on another one. We finally got on one to Chatam, New Brunswick and my Father in Law picked us up there at about 4 in the morning and took us to my In-Laws on Prince Edward Island. It was a horrendous trip. Absolutely horrendous. It all began when we got put out of our married quarters on the base in Suffield, Alberta. There were not a lot of PMQ's there and since my then husband had his release in from the forces, they said they needed the house for incoming personal. It's a long and complicated story. But to make a long story short . . . we were homeless. My husband could live in quarters on the base, but there was nowhere for me and the children. My mother said we could come to Nova Scotia and live with her and my dad until a place could be found. We were as poor as church mice and so the only way we could do that is if we got on a Military flight. It was a scary thing to do on my own with so many children in tow . . . but I did it and I was terrified when we got bumped off in Trenton, but it all ended okay in the end. We spent several weeks with the in laws, then my brother picked us up and we spent several months with my mom and dad. My ex then decided to stay in the Military and he got a posting to London, Ontario and he drove across Canada (with the cat) and picked us up and drove us to London. We landed there on Halloween and my middle son was born there three weeks later. It was all very, very hard. I am not sure I could cope with that type of thing now.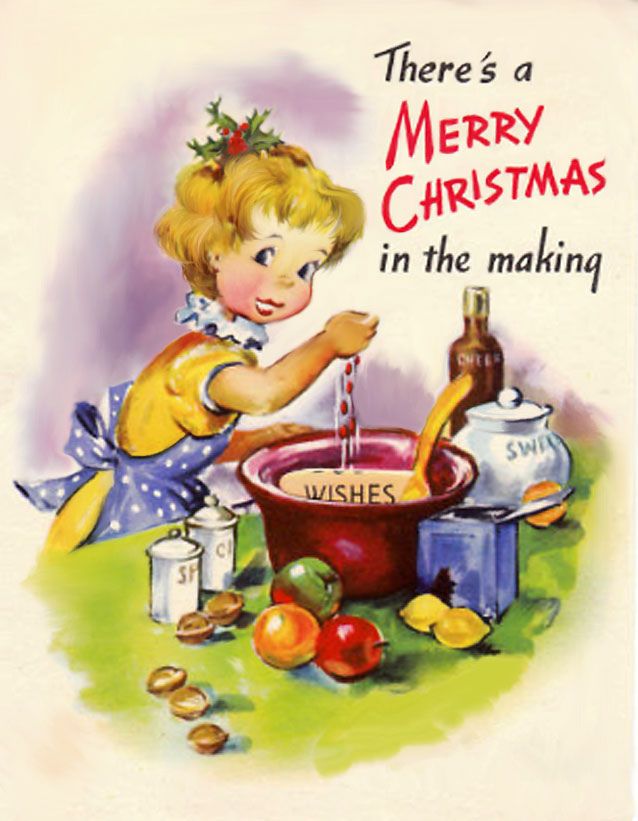 I always tried to make Christmas the best holiday possible when my children were growing up. I was known as the "Christmas Queen." I spent weeks baking and freezing what I had baked so that there were plenty of goodies to share. My tree was covered in hand made decorations, all made by me. We used to string popcorn and cranberries together for garlands. I made something from Gingerbread for them every year, be it a house or whatever. The candy always disappeared bit by bit over the holidays, but I never caught the culprit with his hand in the cookie jar, but we always thought it was our middle son. He loved Candy. (Interestingly enough he is the diabetic!) They always got lots of presents. My ex and I never got anything for each other because times were always tight and we spent whatever we did have (and more) on the kids and on food for the holidays. One year we rented a sleigh and took them on a sleight ride out in the country on Boxing Day. Another year we traisped out into the country to cut down our own tree. We always did something special to mark it. Christmas was always full, loud and magical. I hope that they have happy Christmas memories from their childhoods.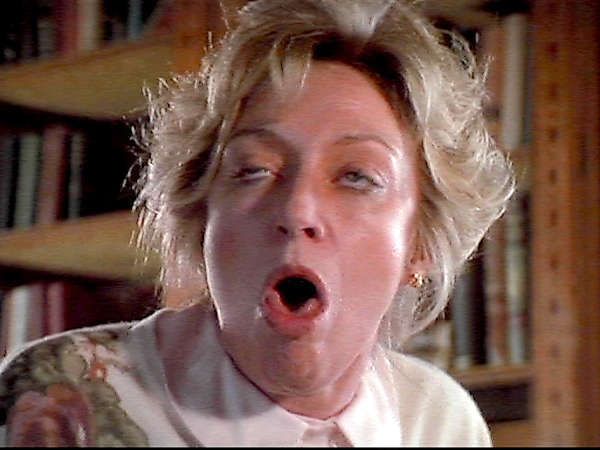 I have a super strong gag reflex. I even gag if I try to hold a piece of paper between my teeth. I don't know how I am ever going to cope with this Upper Endocsopy I am supposed to have. The date for it is November 5th. I am totally dreading it. In the letter I got it tells you all the bad things that can happen from it. I know they need to tell you these, but reading them does nothing towards making you feel better about it. If anything it makes you even more nervous. I don't know how I am going to cope with it, but I expect I will do it like I do everything I don't want to do . . . just grit my teeth and bear it. Well, you know what I mean . . . I'll just have to pray myself through it. Perhaps a Priesthood blessing on the day . . .
And that's it for this week. I hope I am not repeating myself.
A thought to carry with you through the day . . .
❥✻❥.¸¸.✿¨¯`❥✻❥¸¸.✿¨¯`❥✻❥
Because He loves us
our Heavenly Father
gives us commandments
as a protection and as
evidence of His love for us.
~Carole M Stevens
❥✻❥.¸¸.✿¨¯`❥✻❥¸¸.✿¨¯`❥✻❥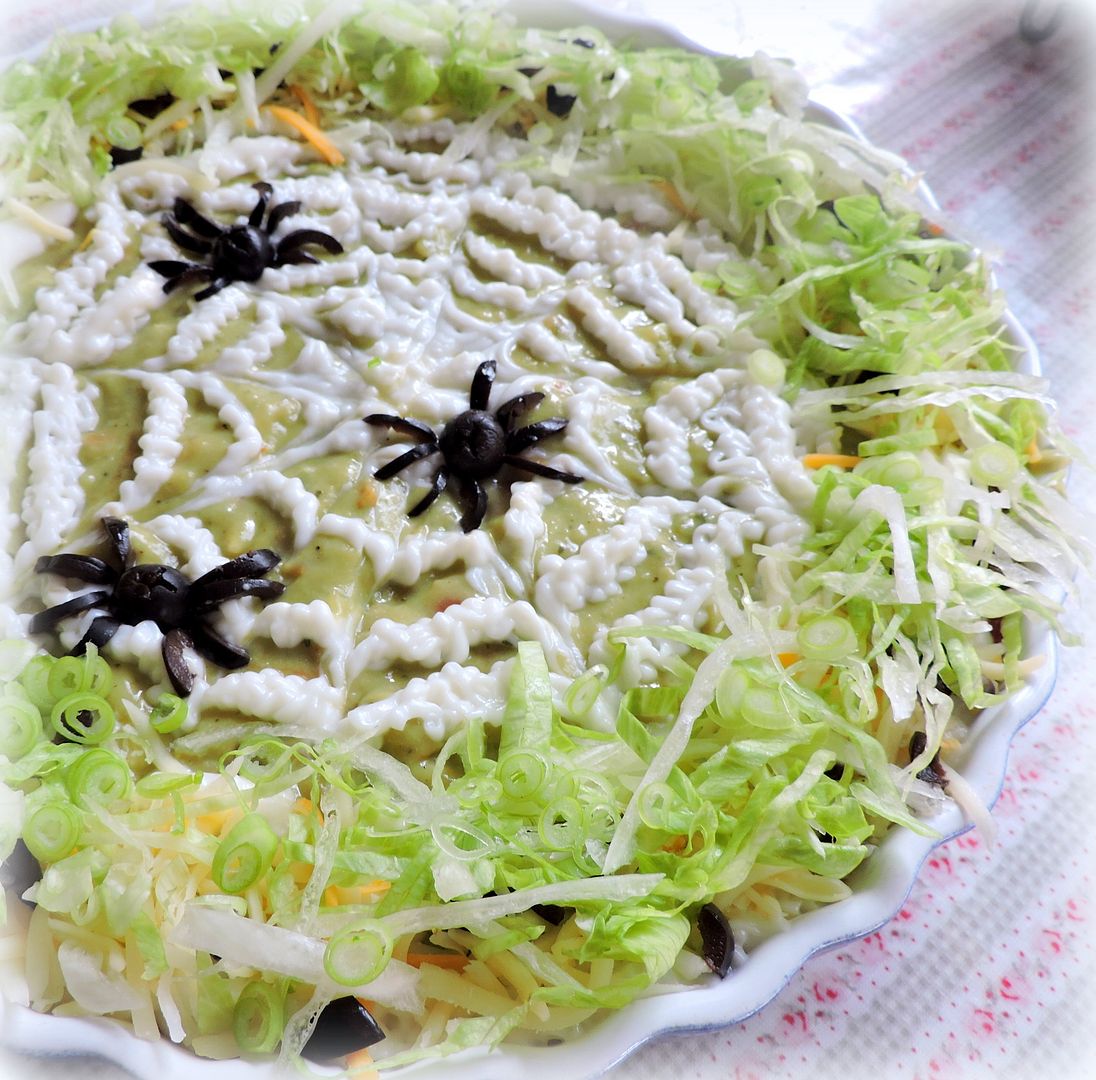 In The English Kitchen today . . . for Halloween,
Spider Dip
! Spooky!
Have a fabulous Thursday! Don't forget!
═══════════ ღೋƸ̵̡Ӝ̵̨̄Ʒღೋ ═══════════ ⊰✿░G░O░D⊰✿⊰L░O░V░E░S⊰✿⊰░Y░O░U░⊰✿
═══════════ ღೋƸ̵̡Ӝ̵̨̄Ʒღೋ ═══════════
And I do too!