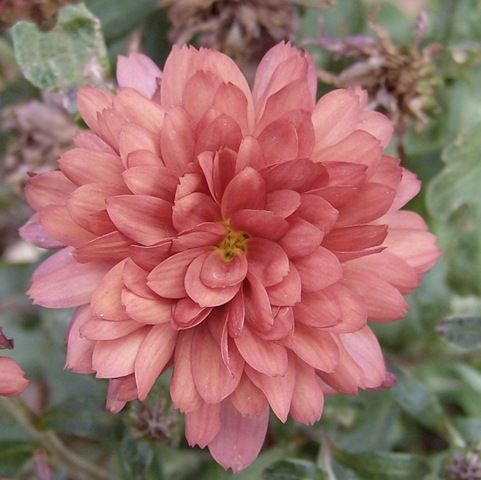 Crimson vine and fading roses on the cottage wall,
One is half inclined to say, This is the best of all;
this time of fruit and falling leaf,
blue smoke and pearly haze,
Time of peace and of fulfillment;
Autumn's golden days . . .
The light noticeably changes in October as does the garden, as everything begins to fade. There is still beauty to be found, but it is inclined to be muted for the most part . . . with the exception of leaf . . . they come into brilliance . . . one last hurrah before they jump and flutter to the ground . . .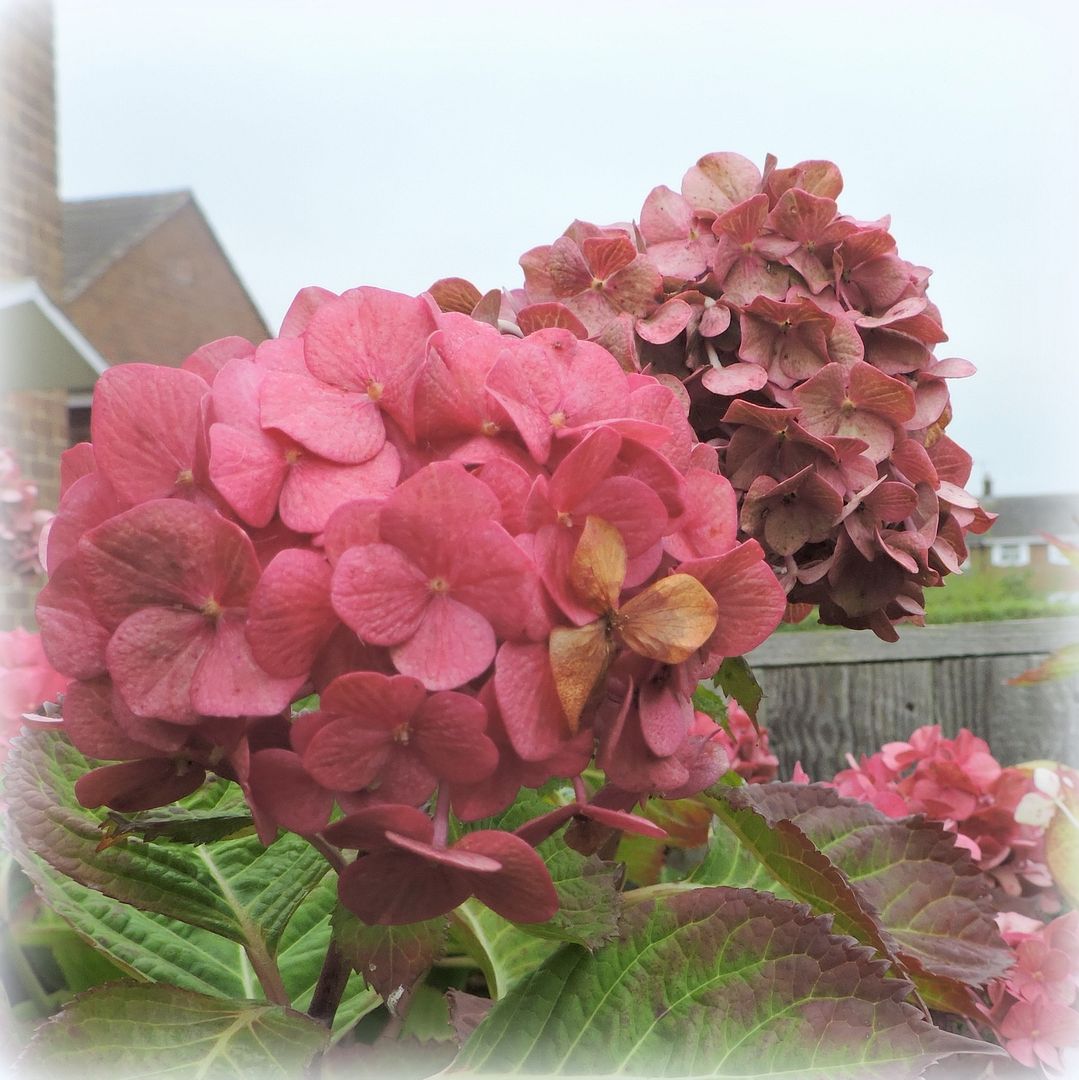 I love the Hydrangea this time of year . . . faded and dusky . . . they are still beautiful and the leaves get tinged with a scarlet flush . . .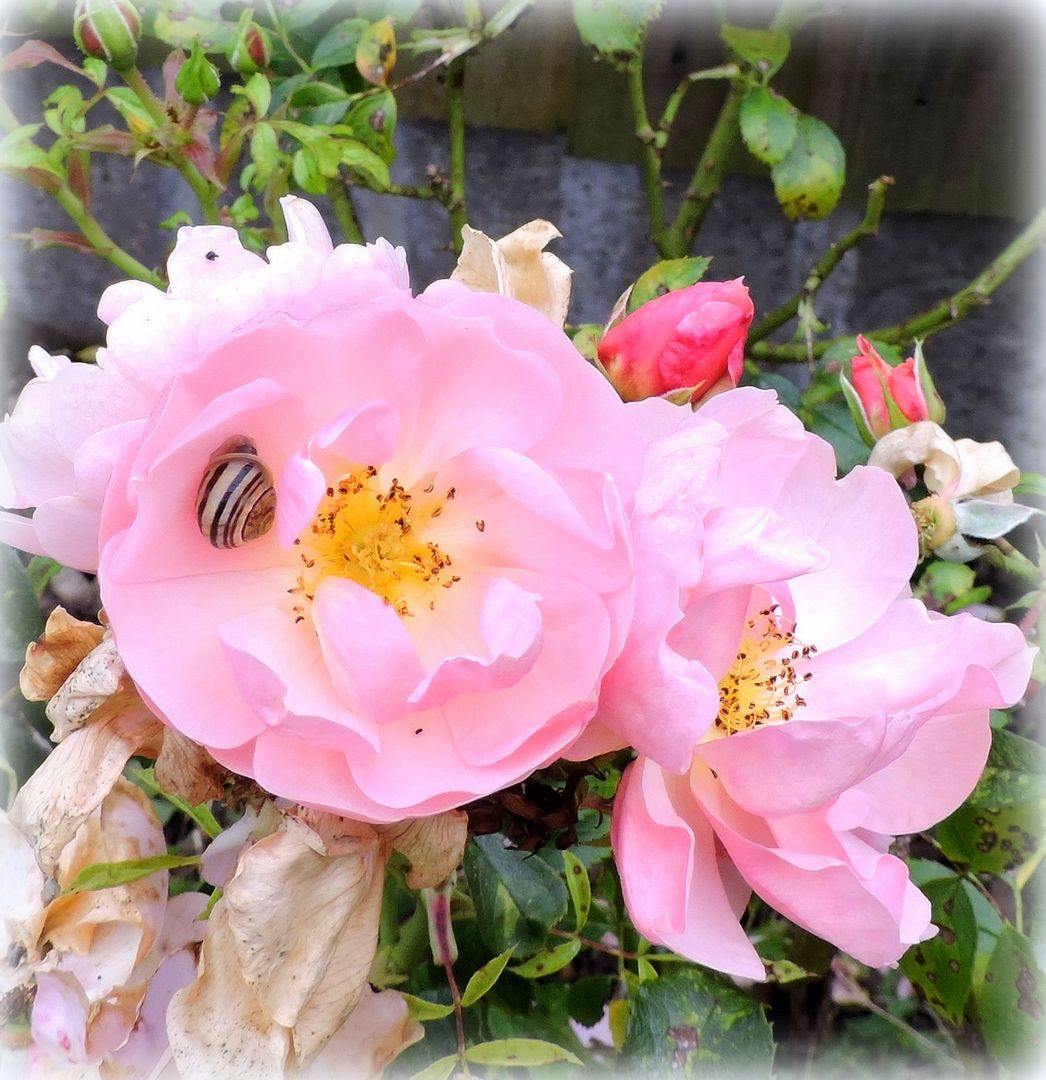 Roses valiently push out their final blooms . . . no less brilliant than the first of the season . . . this one held a surprise visitor . . . his little striped waistcoat standing out brilliantly against the pink . . . and the stamens . . . a little world of their own. So pretty . . .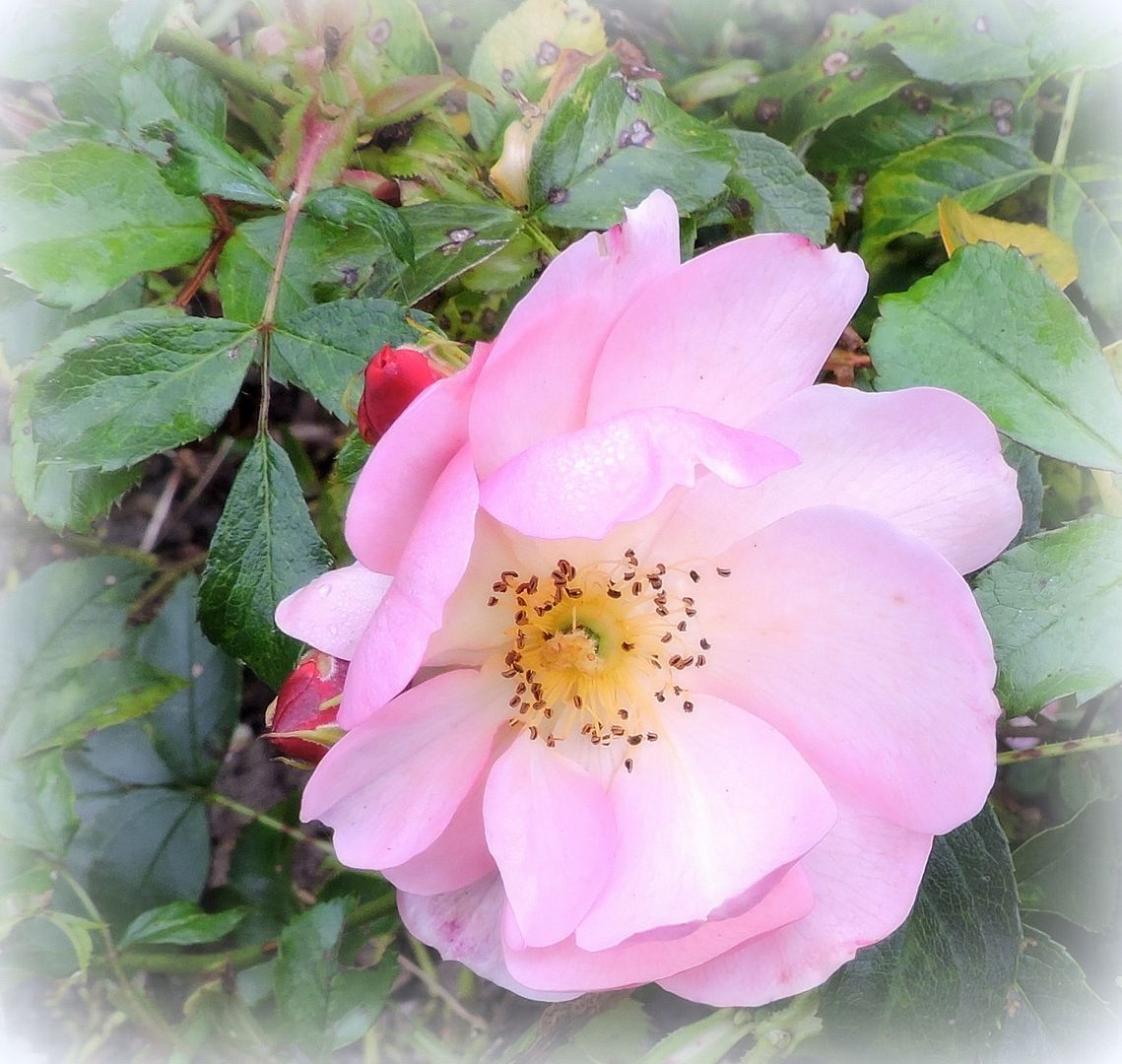 Like Cinderella at the ball, they dance amidst pink glowing walls . . . racing a clock which will chime at the midnight hour . . . and then they too will fade away . . .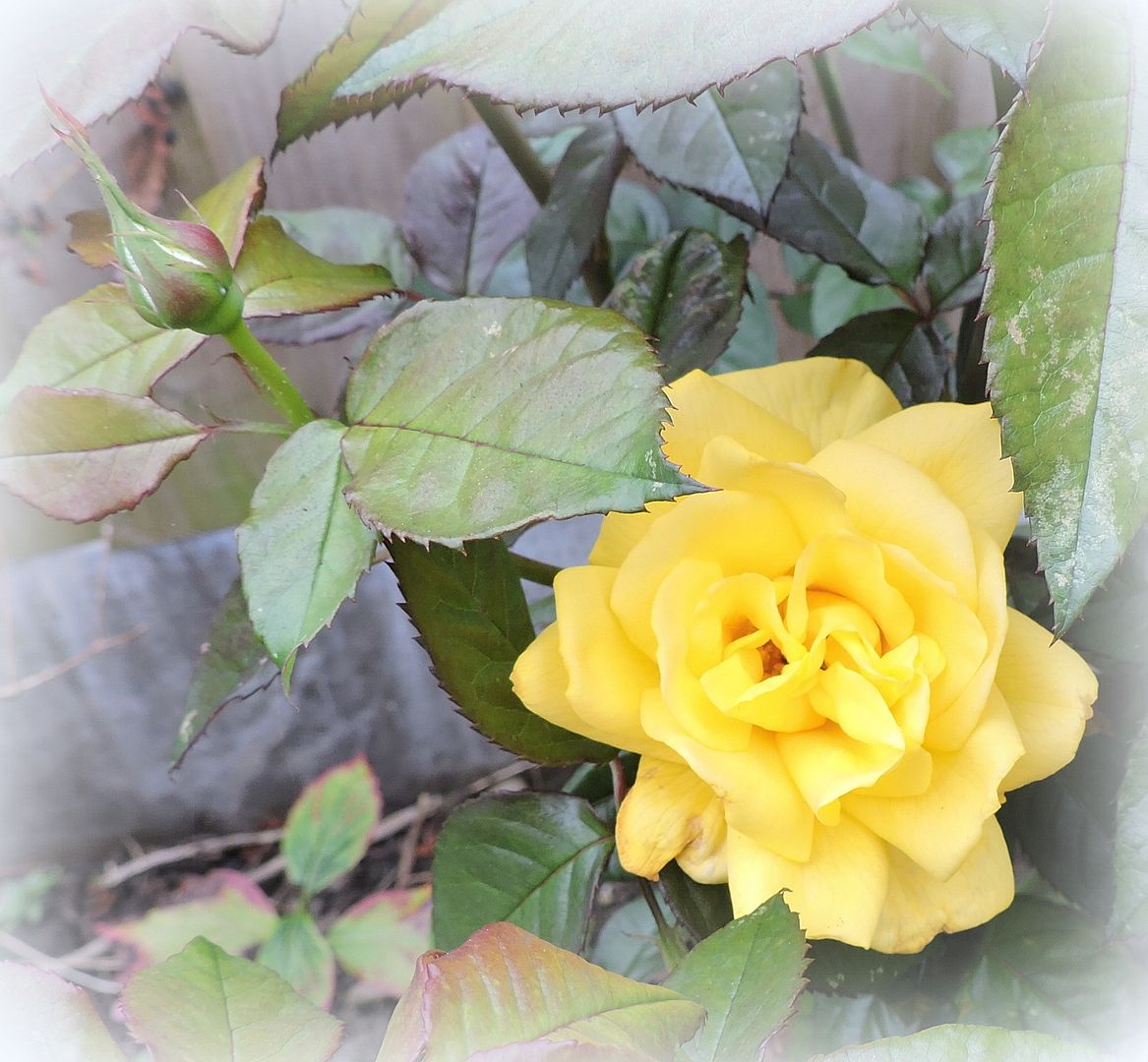 We thought this rose bush was dead and had given up the ghost. We cut it back severely to the ground, covering it's stump with a planter filled with other things. Quelle surprise! It has come back to life with a vengeance and thrills us to no end. Sometimes a severe pruning can be the key to future brilliance.
I must remember that the next time "I" feel as if I am being severely pruned . . .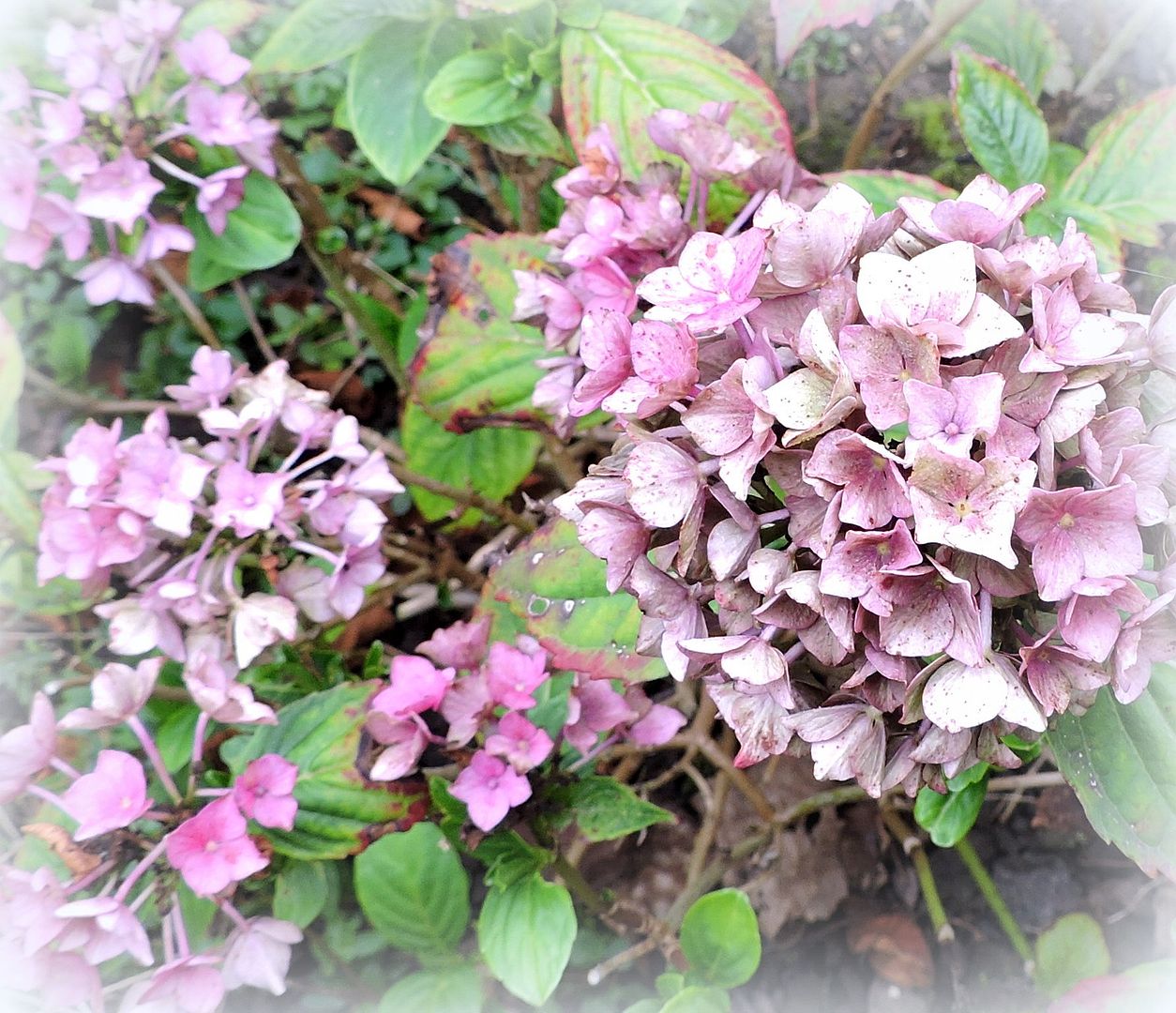 Even as they prepare for the sleep ahead, they bring us a special joy. They will do this right til the end . . . until every petal is but a pale reflection of the joy that was . . . like little paper wings giving flight, yet still tethered to it's very creator . . .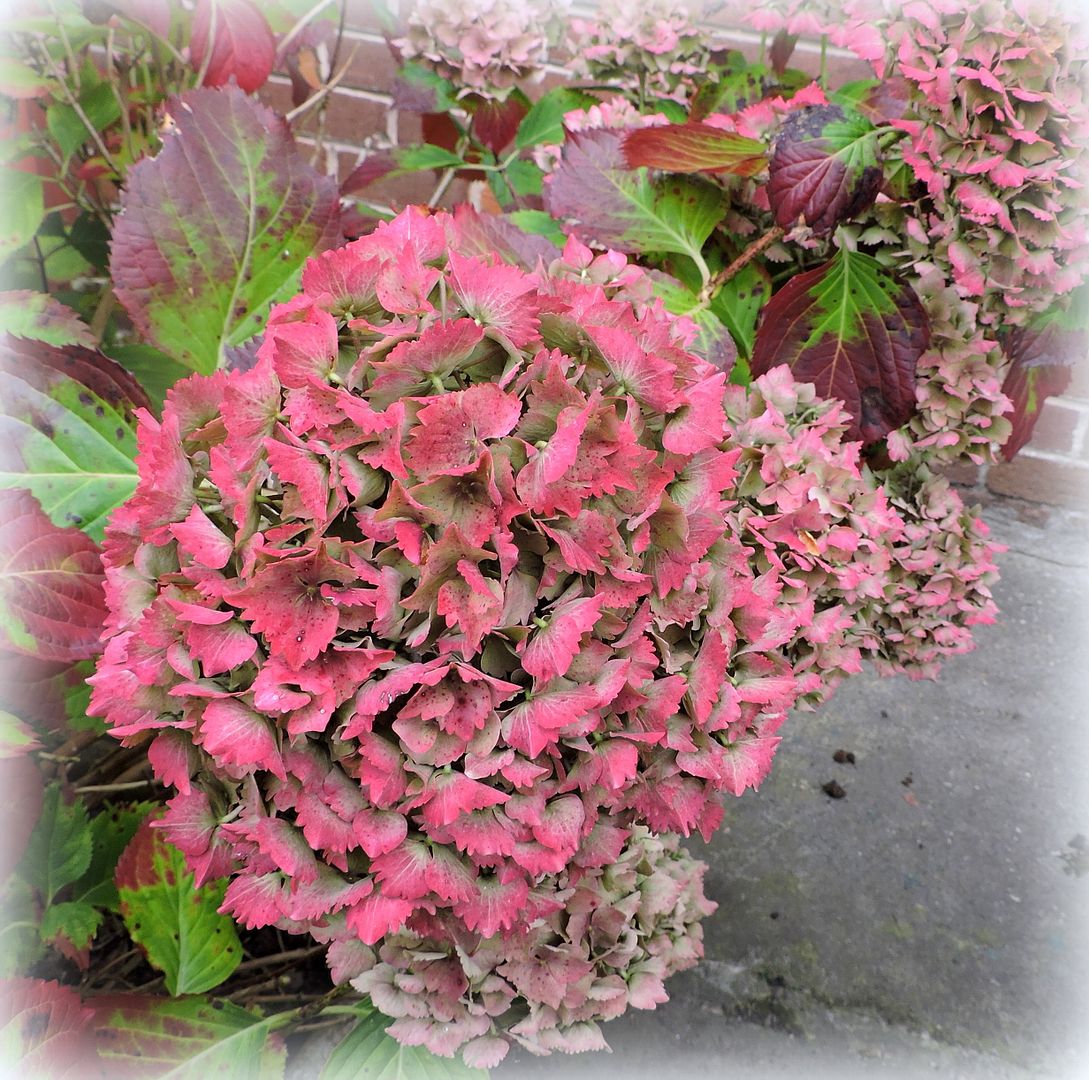 It is the circle of life . . . this beautious dance to the end . . . and so it should be. We should all go out in a blaze of glory. I hope that I will when the time does come . . . and it will.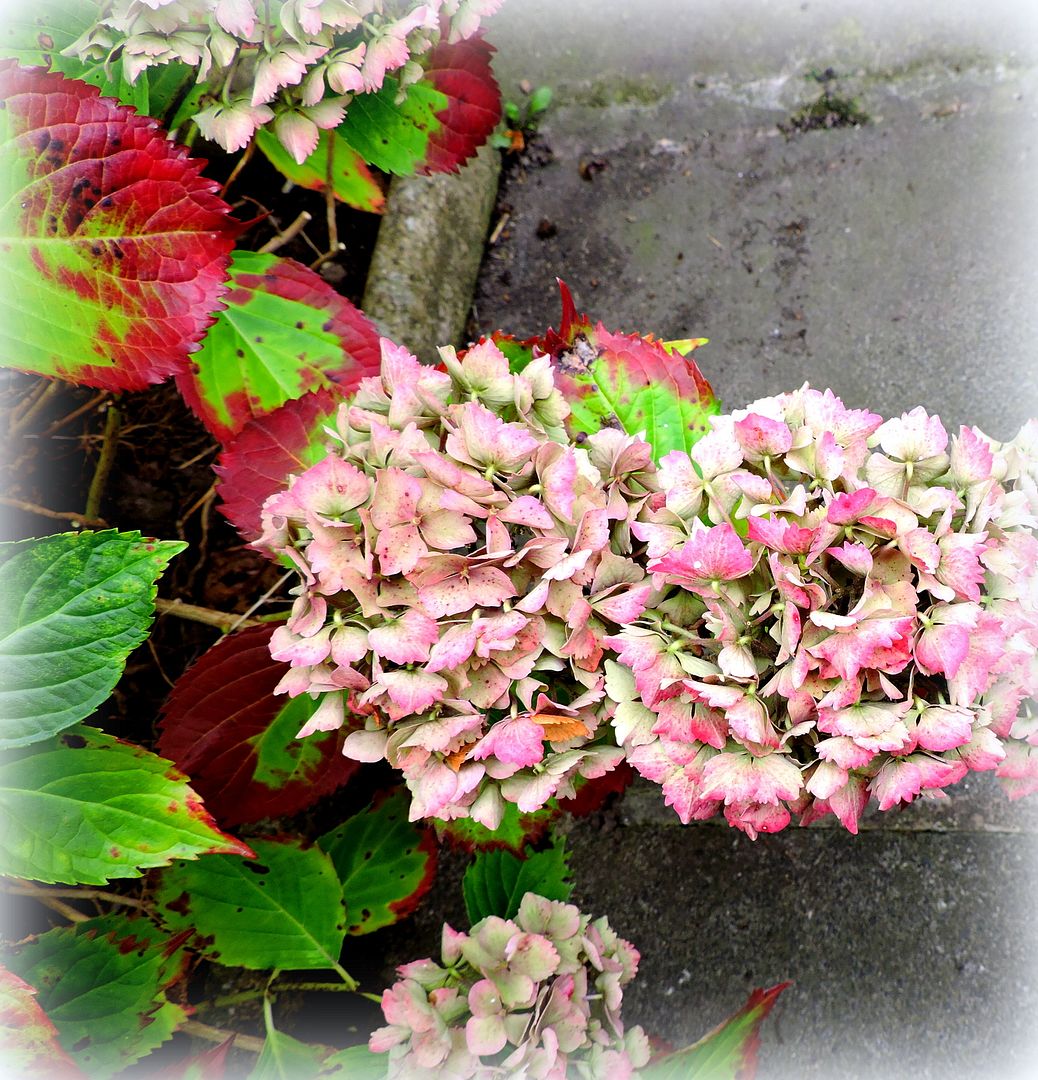 There is beauty at each stage. Beginning and middle and end.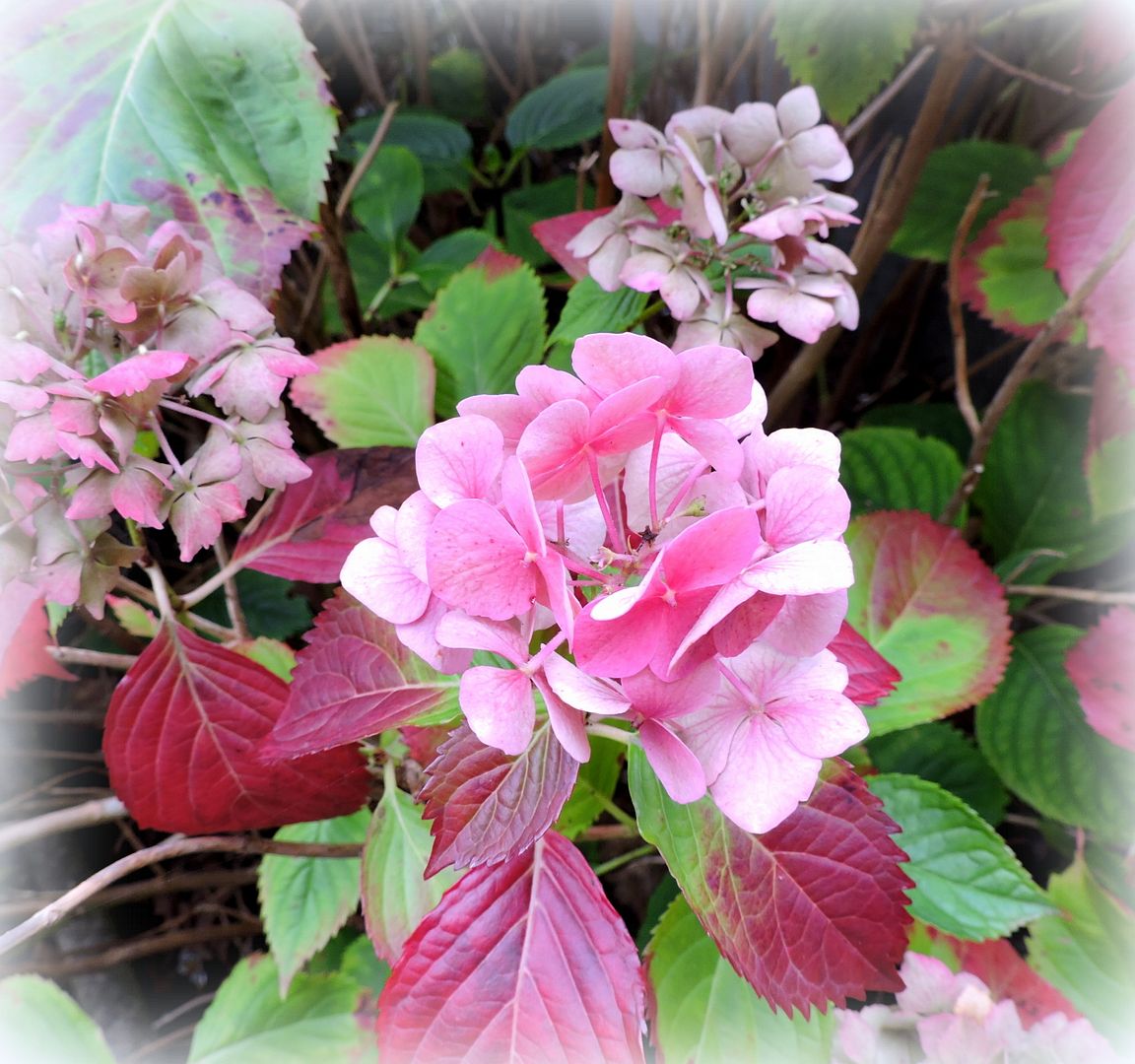 And yet . . . hope still springs amidst the fading bloom.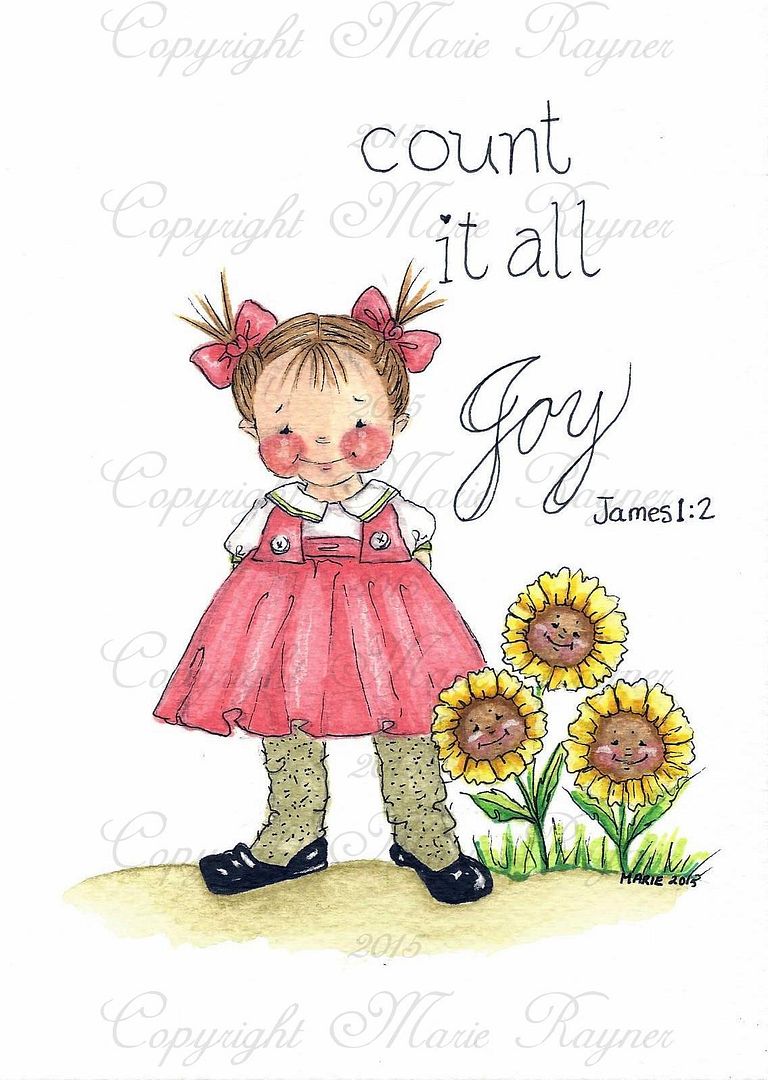 Aother little whimsy. I would sell her too. Should anyone be interested. I like the sentiment. It is one I try to live by . . .
A thought to carry with you through today . . .
❥✻❥.¸¸.✿¨¯`❥✻❥¸¸.✿¨¯`❥✻❥¸¸.✿¨¯`❥✻❥
There is no normal life that is
free of pain.
Its the very wrestling with our problems
that can be the impetus for our growth.
~Mr Rogers
❥✻❥.¸¸.✿¨¯`❥✻❥¸¸.✿¨¯`❥✻❥¸¸.✿¨¯`❥✻❥
I did so love Mr Rogers . . . didn't you?
Cooking in The English Kitchen today . . .
Oatmeal Pancakes with a Maple Fruit Topping
. Delicious!
I have been waiting for this particular weekend for the last six months. It is General Conference, where we get to listen from our Prophet and other church leaders. I invite you to watch/listen too. For more information and viewing options, please go
HERE
! Come listen to a Prophet's Voice!
Wherever you go and whatever you do, I hope there's a great day ahead of you! Don't forget!
═══════════ ღೋƸ̵̡Ӝ̵̨̄Ʒღೋ ═══════════ ⊰✿░G░O░D⊰✿⊰L░O░V░E░S⊰✿⊰░Y░O░U░⊰✿
═══════════ ღೋƸ̵̡Ӝ̵̨̄Ʒღೋ ═══════════
And I do too!!