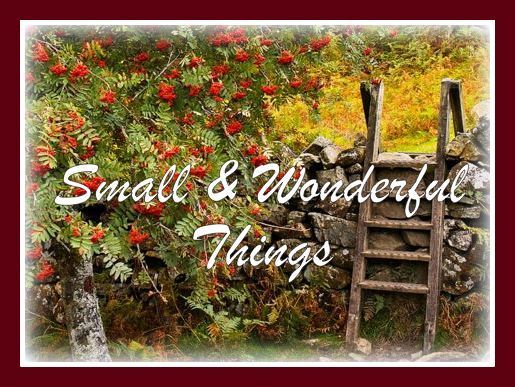 "The world is fairly studded and strewn with pennies cast broadside from a generous hand. But who gets excited by a mere penny?...It is dire poverty indeed when a man is so malnourished and fatigued that he won't stoop to pick up a penny. But if you cultivate a healthy poverty and simplicity, so that finding a penny will literally make your day, then, since the world is in fact planted with pennies, you have with your poverty bought a lifetime of days. It is that simple. what you see is what you get." ~Anne Dillard
A few of the small and wonderful things which bring untold joy into my life. It's the small things in life which truly mean the most. Simple abundance . . . it's the best.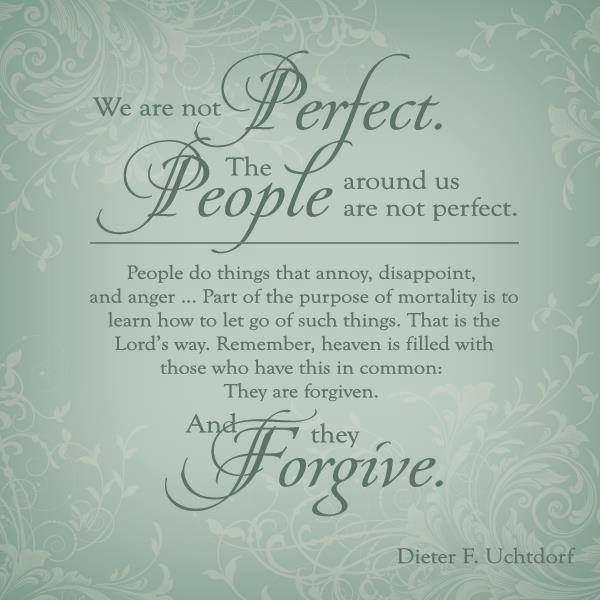 It is the wee hours of the morning and in my dream I am angry . . . angrier than I have ever been in real life. I am railing at the people whom I love with a tender heart . . .one which has been broken, sometimes seemingly beyond repair . . . and I am shouting at them and all of the pain and anguish is bubbling up and out of my mouth in an endless stream of feeling and hurt. It is all coming out . . . all the words that I have wanted to say but have never had the opportunity to say . . . or the courage to say. As I am saying them my heart is breaking again and again and I feel so wounded it's as if I can feel the shards of that hurt once more piercing my skin . . . and then I realize it is a dream and I wake up. I am almost shaking with the strength of feeling. It is a dream, and I know it is a dream . . . but one which I have had many times in the past. Thankfully the times when I have it are becoming fewer and with less frequency. Where does this come from . . . all of this angst mixed with sorrow?? I am chagrined . . . for I know I can do better.
And then . . . in the wee hours of the morning, when all is still dark . . . the only sound being my husband's breath whispering in and out of his mouth as he lays sleeping beside me as the silent tears roll down my cheeks . . . I pray for forgiveness . . . both for them and for myself . . . because I know that I must . . . I do it for me and I silently pray that this will also not colour my whole day. I must let it go forthat is the path towards healing . . . and the peace of forgiveness washes over me and I am grateful for it.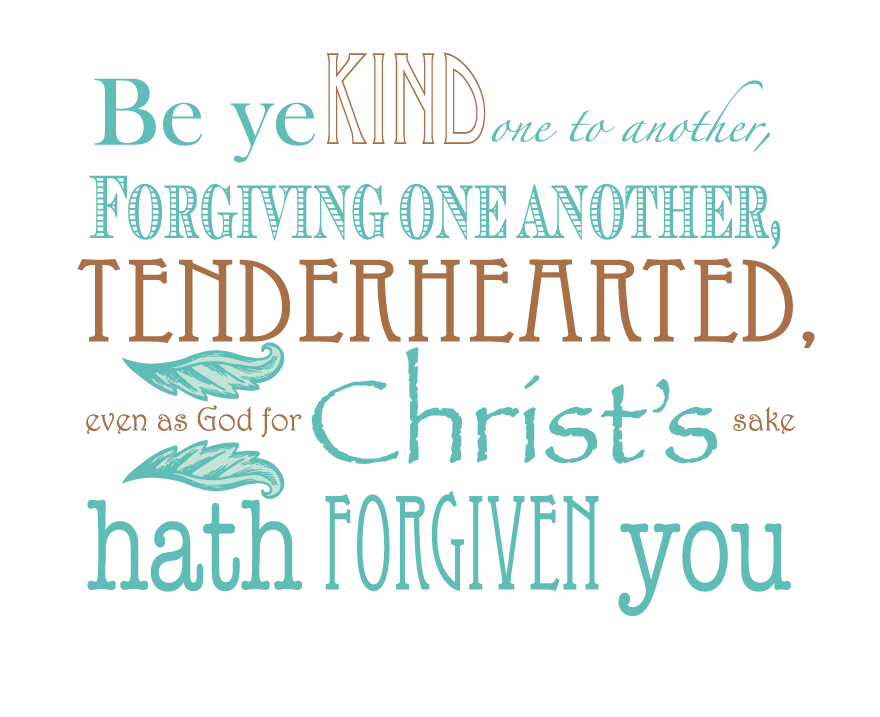 Forgiveness . . . it is such a small thing and it is often the hardest thing . . . but when it comes, it is like the balm of Gilead . . .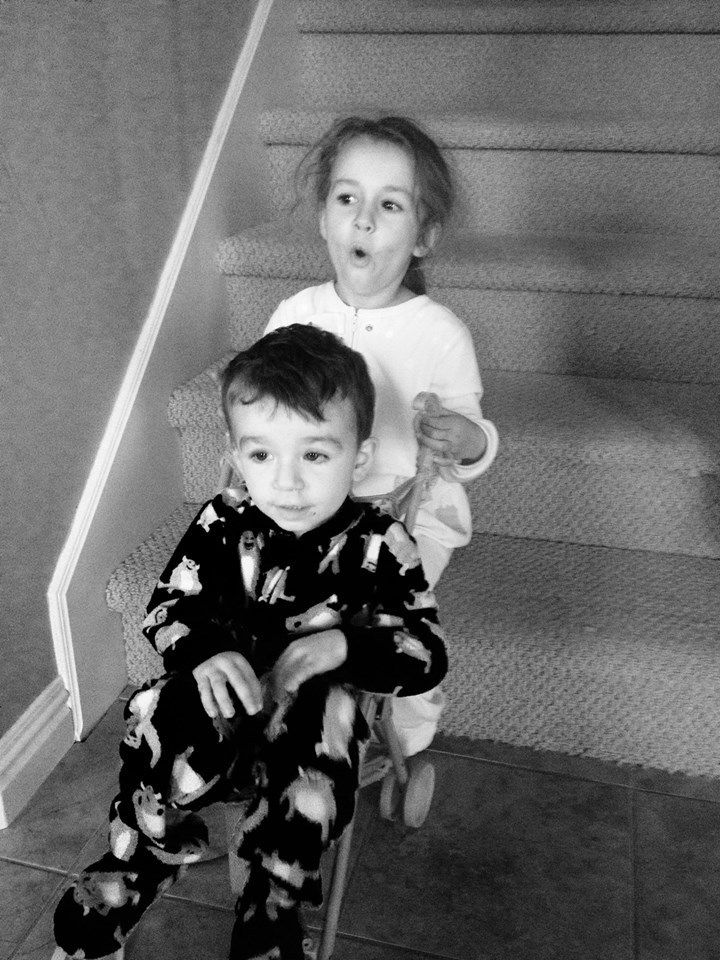 Sweetness. I remember pushing my brother and sister around in my doll buggy . . .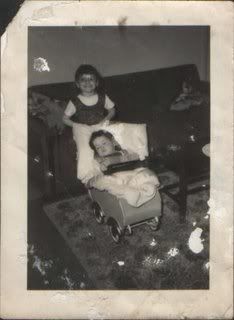 Poor thing . . . I hope the books I lay on top of her were not too heavy.
History repeats itself.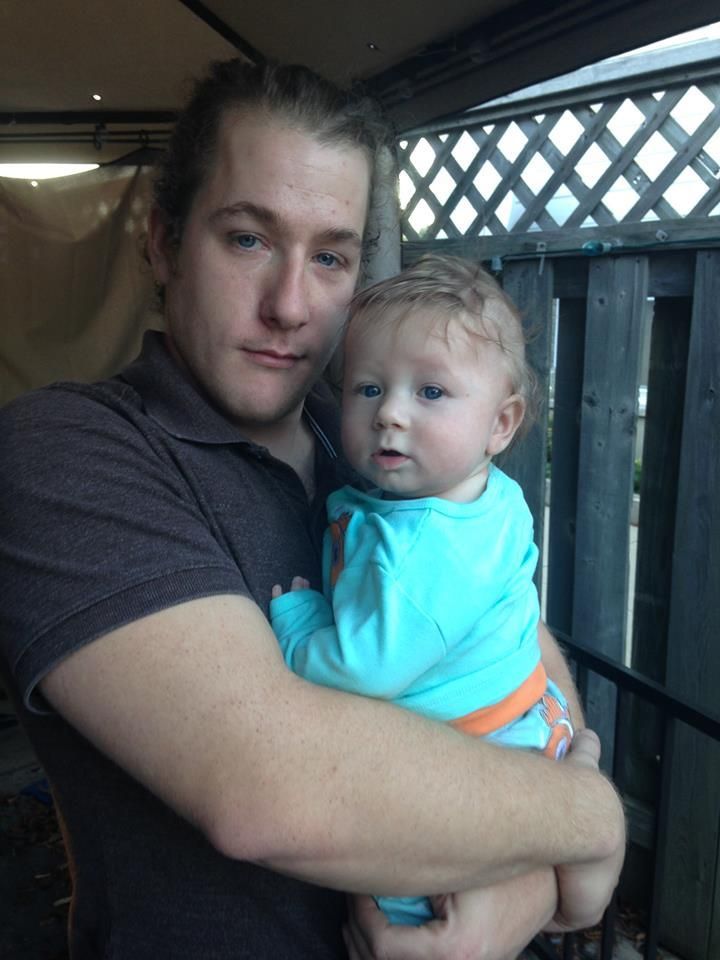 Fathers and sons. My nephew and great-nephew. Ben and Atlas . . . the name is growing on me. Such a tender photograph of the two. It blesses my heart to see them together. A picture which speaks a thousand words. I love this. Fatherhood becomes him.
Watching the scales go down. Little by little. Small changes. Big results. I feel good about that . . . even if I am missing chocolate. This is for me and nobody else.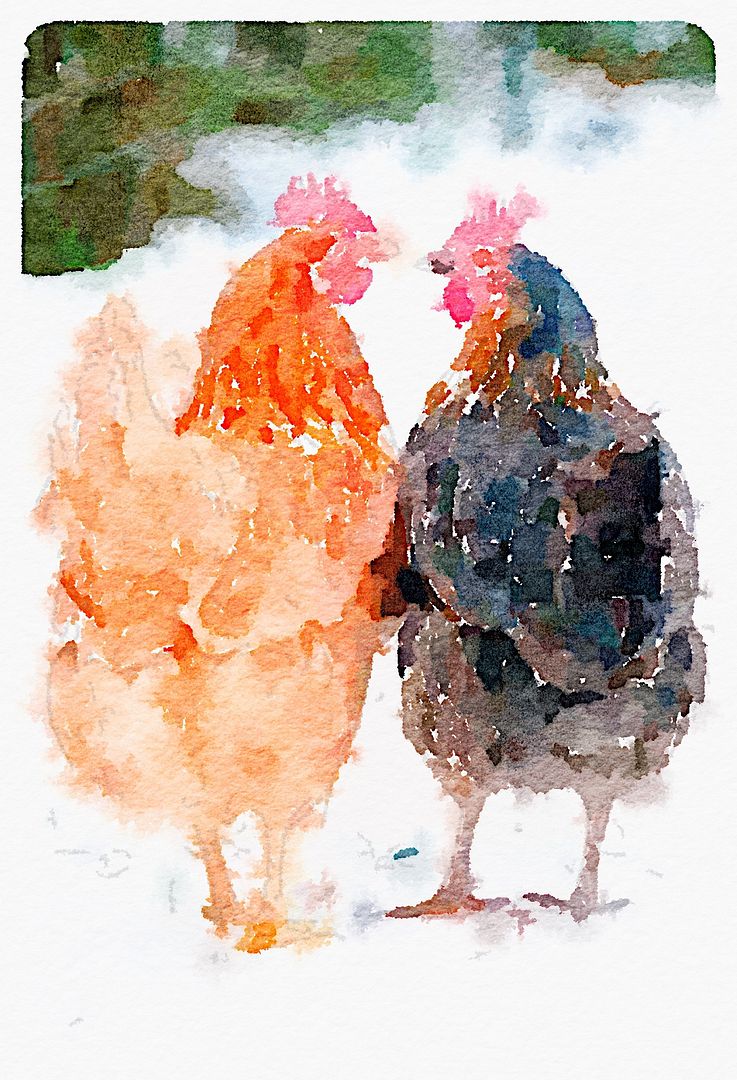 Do you know what I noticed this morning when I was eating my granola?
No, what?
I noticed it smelt like bacon?
Really?
Yes . . . and I secretly liked it.
But did it taste like bacon???
I hate to admit it, but it kinda did!
Oh my word!!! There is a God in heaven!!! I wonder what your lunch will smell like?
Sorry . . . I couldn't resist. All in good fun. ☺ What???? Don't you ever try to imagine what chickens talk about when they are on their own?
Cooking in The English Kitchen today . . .
Greek Roasted Peppers
. A nice light lunch.
I hope your week gets off to a good start, and that the days ahead of you are filled with a ton of small and wonderful things . . . Don't forget!
═══════════ ღೋƸ̵̡Ӝ̵̨̄Ʒღೋ ═══════════ ⊰✿░G░O░D⊰✿⊰L░O░V░E░S⊰✿⊰░Y░O░U░⊰✿
═══════════ ღೋƸ̵̡Ӝ̵̨̄Ʒღೋ ═══════════
And I do too!!