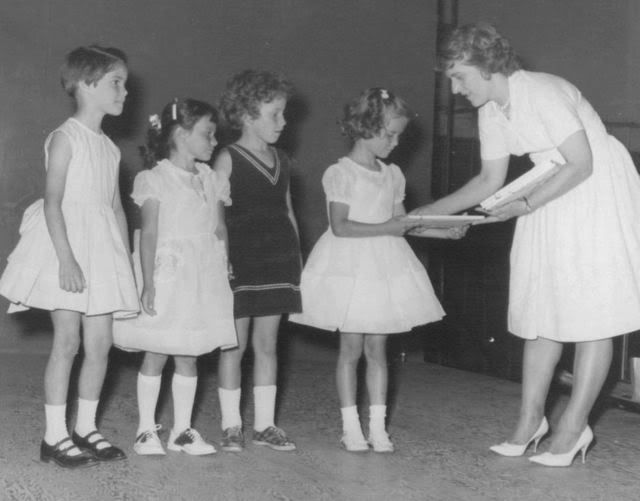 This is a photo of me at the school year awards ceremony at the end of the year when I was in Grade one. I am the second from the left, wearing the saddle shoes. That tall girl next to me is my best friend, Susan Warburton. I can't quite remember the name of the girl to my immediate right, but the girl at the far right end is Eileen Sargeant. She came to visit me when we lived down in Brenchley. We hadn't seen each other since we were ten. I named my eldest daughter after her, because Eileen had always been the smartest prettiest girl in the class. My teacher that year was Miss Beizek. I remember really liking her. That's her handing out the awards. So why am I showing this to you. I am showing it to you because it is Five Things About Me Thursday and this is all a part of my first thing. I hate competing. I have never liked it. If I am playing a game, as soon as it becomes highly competitive, I want to quit. Don't get me wrong, I do like winning . . . but where there are winners, there are always losers and I think everyone should be a winner. Because I think it's not
the
place you finish that really counts . . . but the
finishing
.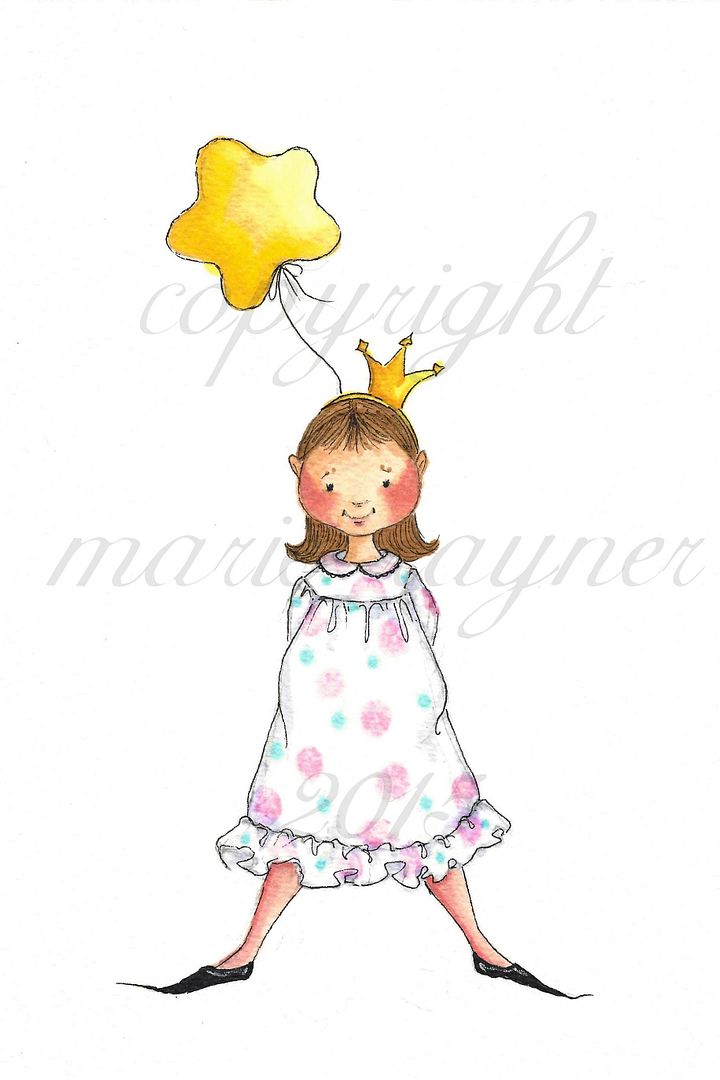 I always put my best into anything I do. It doesn't matter if I am cleaning the loo, or baking a cake, or doing whatever. I have always believed that anything worth doing is worth doing to the best of your ability, and so I do my best . . . in all things.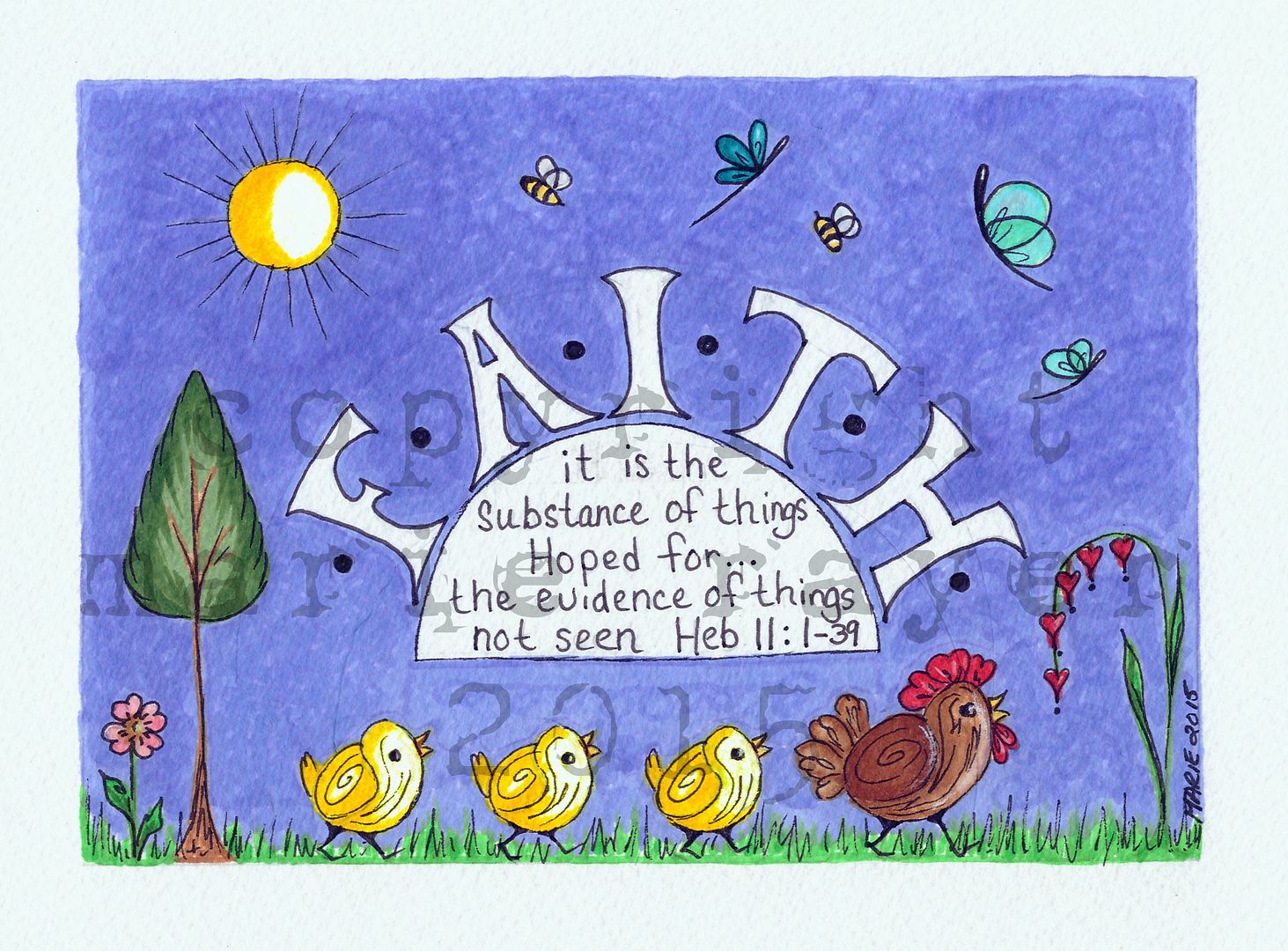 My faith is one of the most important things in my life. It is very much a part of who I am. My life is defined by it. Oh sure . . . I may also be wife, mother, sister, daughter, artist, cook, etc. But they are not who I am so much as the fact that I am a disciple of Jesus Christ. The rest are all sub compartments of the first. And I am better at them because of the first. Not sure if that makes sense to you or not, but it certainly does to me.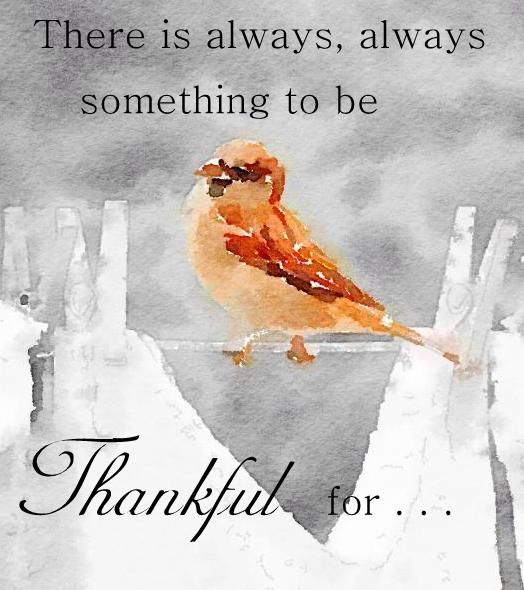 I am a grateful person and try not to take anything that I am, have etc. for granted. I know and believe that there . . . but for the Grace of God . . . . go I. I always see my cup as being half full, not half empty. I may struggle sometimes to do it, but I have been able to find the silver lining in all of my clouds. Maybe I just haven't been truly tested yet, I don't know. But I believe an attitude of gratitude makes life much happer and better.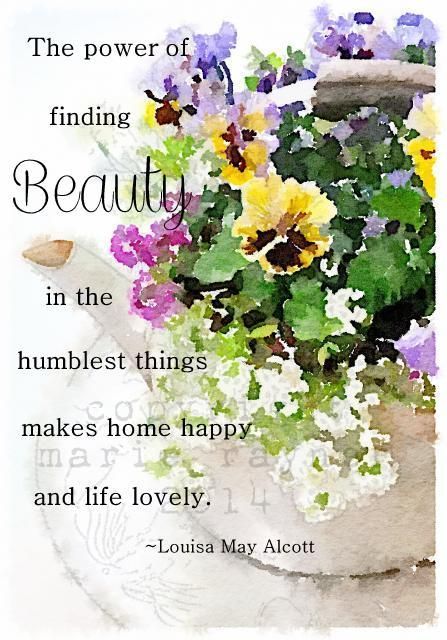 I try to find the beauty and good in everything and everyone. It can sometimes be difficult or hard to find, but I believe it is there and you
can
find it if you are determined enough and willing enough to work at finding it. I don't believe that anyone ever sets out to be bad, or to do poorly. It just happens somewhere along the way. Perhaps they have had one knock too many in life . . . or they just get tired . . . whatever the reason, I believe there is a core of beauty to be found in all things . . . even the seemingly bad. Patience is its own reward. Something good can and will come from everything in the end, even if it is only a hard lesson learned. If that makes me a Pollyanna, then so be it. I am a Pollyanna and happy to be one.
And that's my five things about me for this week! Are you bored yet? Probably!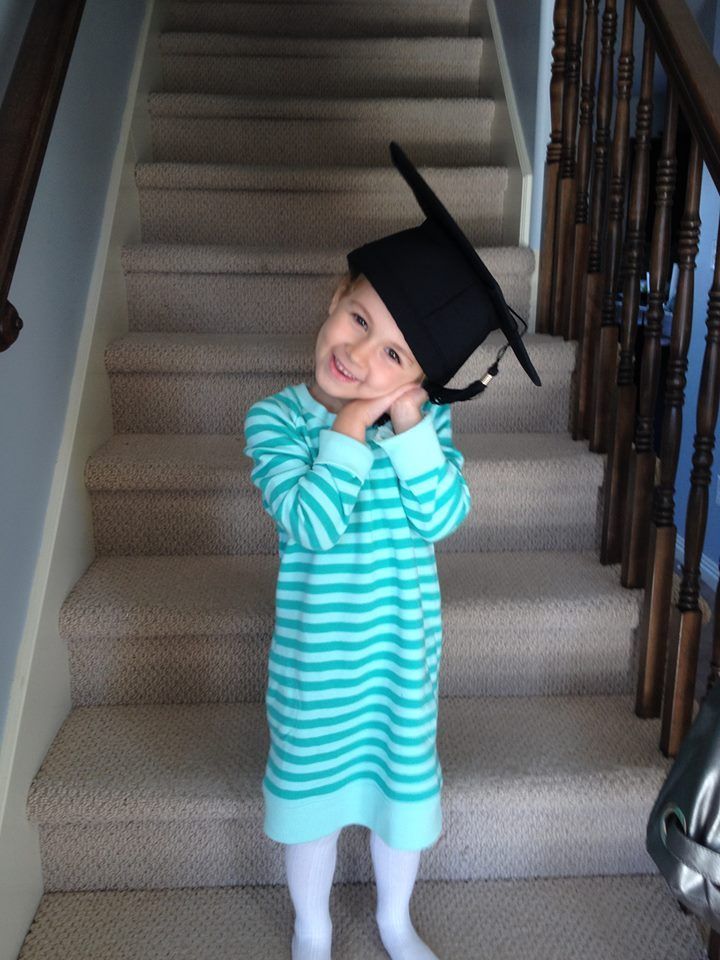 Guess whose mommy was graduating? Yep that is Maryn, modeling my daughters mortar board. Cutest little graduate ever I think . . . but then again I may be a bit biased!
A thought to carry with you through today . . .
❥✻❥.¸¸.✿¨¯`❥✻❥¸¸.✿¨¯`❥✻❥
Nobody minds having
what is too good for them.
~Jane Austen
❥✻❥.¸¸.✿¨¯`❥✻❥¸¸.✿¨¯`❥✻❥
Baking in The English Kitchen today . . .
100% Whole Wheat Biscuits
. Delicious and healthy!
Have a wonderful Thursday. Hope the sun shines and you find joy in all the moments of your day. Don't forget!
═══════════ ღೋƸ̵̡Ӝ̵̨̄Ʒღೋ ═══════════ ⊰✿░G░O░D⊰✿⊰L░O░V░E░S⊰✿⊰░Y░O░U░⊰✿
═══════════ ღೋƸ̵̡Ӝ̵̨̄Ʒღೋ ═══════════
And I do too!