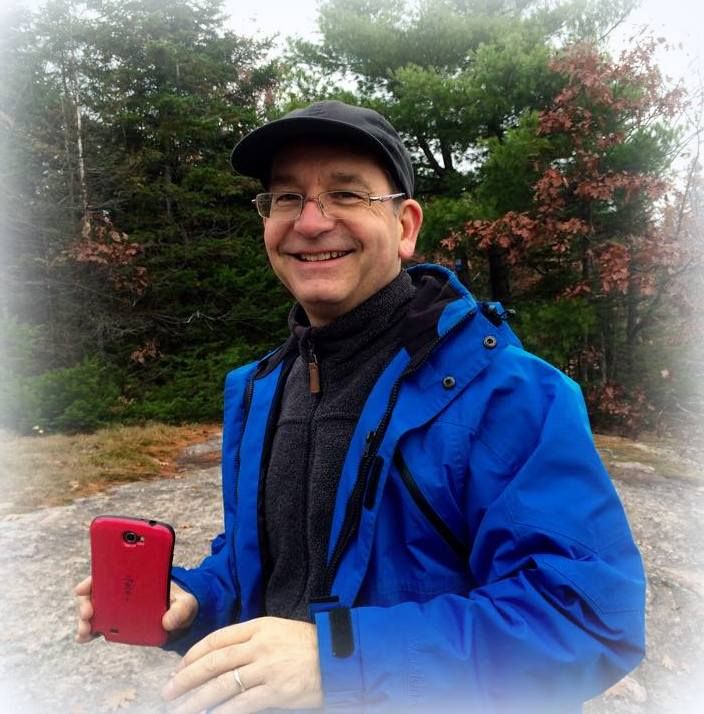 I had a lovely facetime with my brother last night. It was so good to talk to him, Can you believe that the snowflakes were already falling in Ottawa! I know, it seems really early, but it is what it is. He showed me them on the iPad. He was going to get his snow tires put on yesterday and just in the nick of time! I also got to talk to one of my nieces, who had delivered her first baby! So awesome! She's really enjoying her nursing education and I think she is going to be a fabulous nurse!
Facetime I love it. I got to facetime with my dad and sister on Friday night also, which was pretty awesome as well. What a blessing in my life.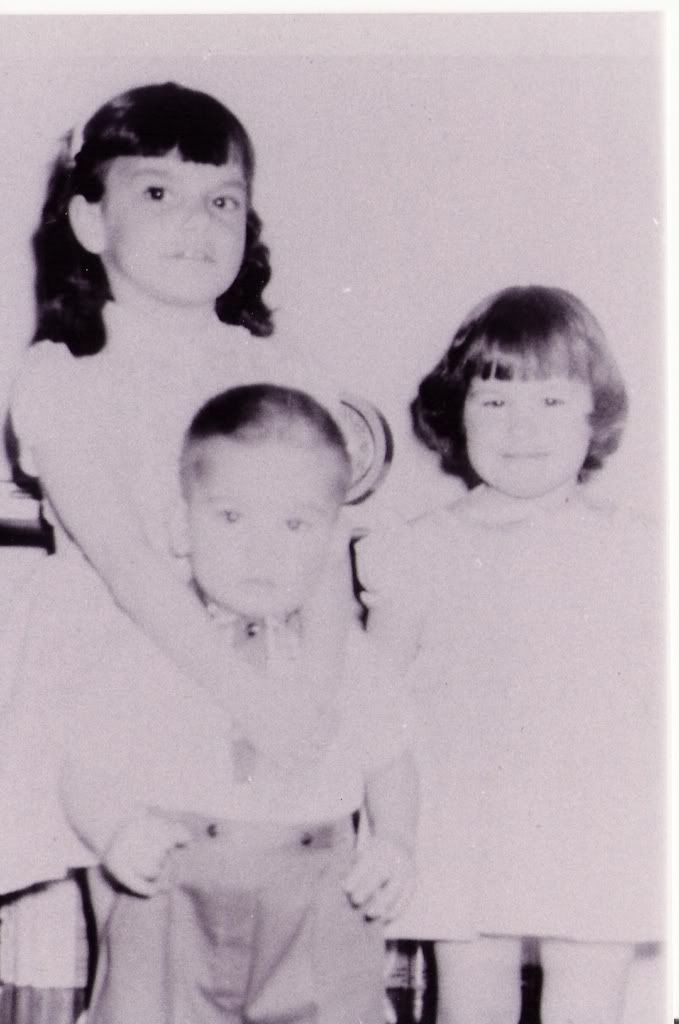 I love my brother and sister so very much. I think they are one of the greatest gifts my parents ever gave me. Friends for life. Bosom buddies. Two people on this earth who truly "get" me and "understand" me . . . most likely because we share a lot of the same traits and experiences, at least of the growing up kind anyways. There is nobody else on earth who shares those in quite the same way as they do. It's such a special kinship and I am so grateful for it.
Brothers and sisters are great. You may not really appreciate them for what they are when you are growing up, but once you become adults . . . you really begin to understand the value of them in a very special way.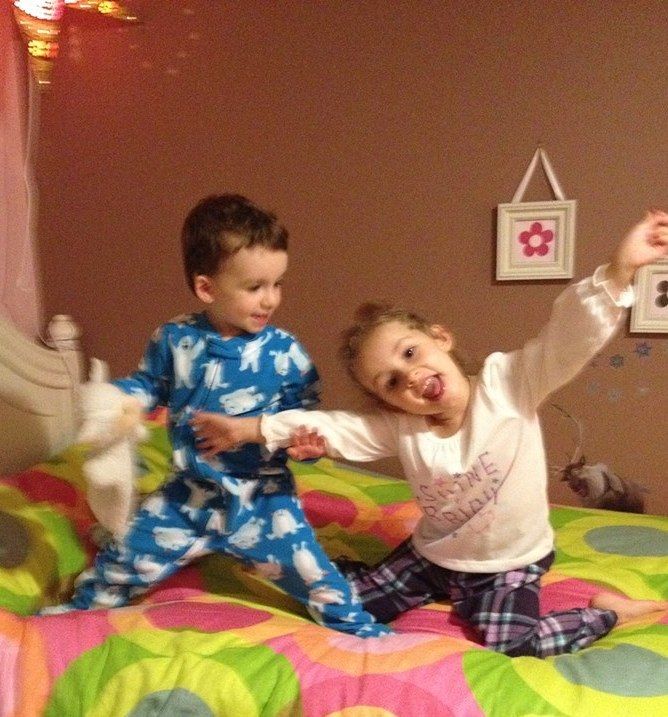 That's one of the reasons I love this photograph so very much. It's not a really clear photo, or anything, but it speaks volumes to me. This little brother and sister have a special relationship that you can clearly see. Just look at how wee Cameron is looking at his sister. That is adoration and respect . . . love . . . they clearly have a special relationship and I love this little glimpse into it.
Gabriel and Luke have it too. I am so glad that they have each other. I know that siblings often argue and fight with each other, but from experience, I can say that those times are very few . . . it's the other times which matter the most . . . the loving, companionable, special kinship times.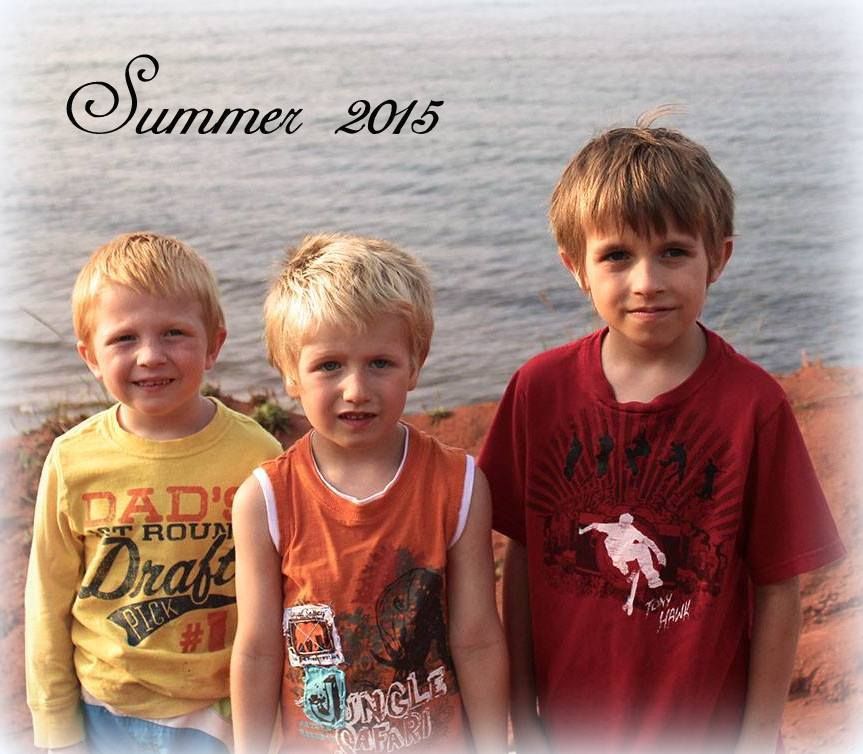 I love seeing photos of my grandchildren together. (Josh, Jake and Jon here. Jake is the youngest, but he's going to be taller than Josh at any rate!) I know these lads have their "moments" with each other which are trying and full of angst . . .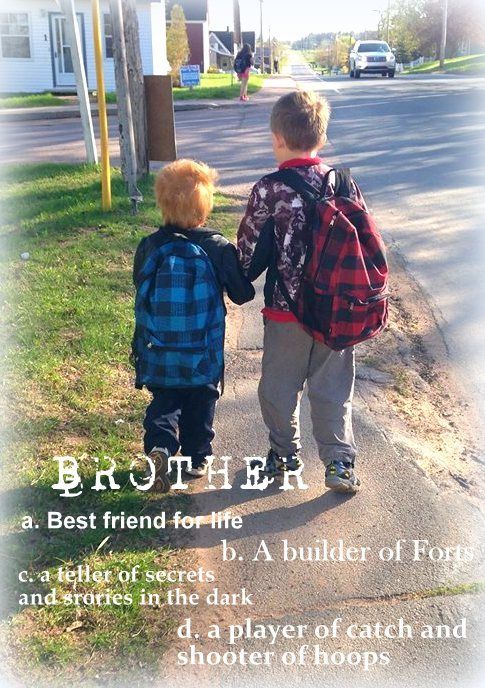 They pale in comparison to the other "moments." The ones we will always remember with fondness . . . the teaching moments . . . the loving moments . . . the sharing moments.
Our siblings are the very first relationship we have with anyone on earth outside of our parents. Ours is indeed a very special bond . . . an eternal bond which stretches far beyond the here and the now.
I think there should be a Siblings Day . . . just like there is a Mother's Day or a Father's Day, a day when we can celebrate and appreciate this very special gift that we've been given.
And so today, I am declaring Happy Siblings Day! To my brother and sister, I want to say . . .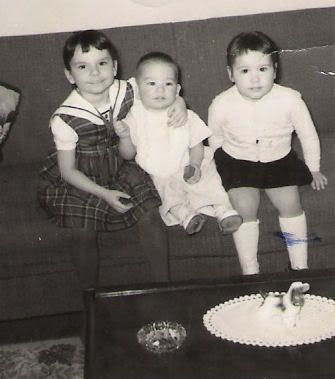 Happy Siblings Day! You mean the world to me. We may not always see "eye to eye" on all things, but we always see "heart to heart!"
✿¸.•*¨`*•..¸✿ ✿¸.•*¨`*•..¸✿✿¸.•*¨`*•..¸✿
To the outside world we all grow old.
But not to brothers and sisters.
We know each other as we always were.
We know each other's hearts.
We share private family jokes.
We remember family feuds and secrets,
family griefs and joys.
We live outside the touch of time.
~Clara Ortega
✿¸.•*¨`*•..¸✿ ✿¸.•*¨`*•..¸✿✿¸.•*¨`*•..¸✿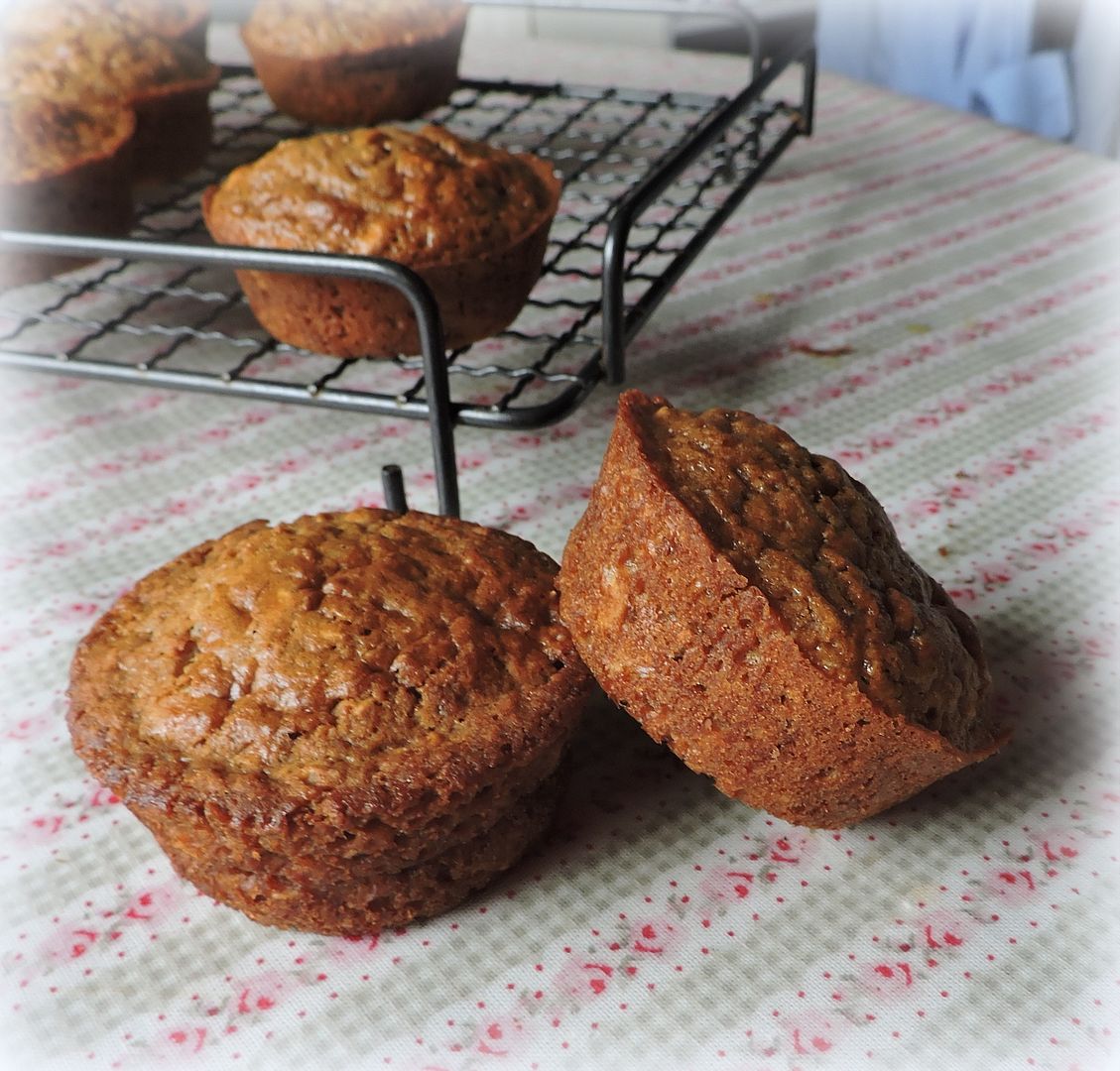 Cooking in The English Kitchen today . . .
Maple Oatmeal Muffins
. Delish!
May your Sabbath be truly blessed. Don't forget!
═══════════ ღೋƸ̵̡Ӝ̵̨̄Ʒღೋ ═══════════ ⊰✿░G░O░D⊰✿⊰L░O░V░E░S⊰✿⊰░Y░O░U░⊰✿
═══════════ ღೋƸ̵̡Ӝ̵̨̄Ʒღೋ ═══════════
And I do too!!