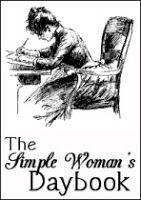 FOR TODAY, July 14, 2015
Outside my window ...
It's quite overcast and cool. I am not sure what the forcast is for today. Yesterday was quite showery. We popped in to see Doreen and she had her little gas fire on.
I am thinking ...
Why do people say they want to do things when they obviously don't?? We invited that same family for FHE last evening that didn't show up the week before. When we had picked up the girls for the fair on Saturday, the mom said she had forgotten about the FHE, so we re-issued the invite and she said that she really wanted to come. But once again . . . I went and bought snacks, etc. and no show. I would rather she just say that she doesn't want to come. She never calls either. And it's not like she doesn't have our number, because she called on Saturday to say could we take the girls to the fair.
I am thankful for ...
Over the past six months, I have had a recipe printed in My Favourite Recipes each month. Not a lot of money, but every little does help.
In the kitchen ...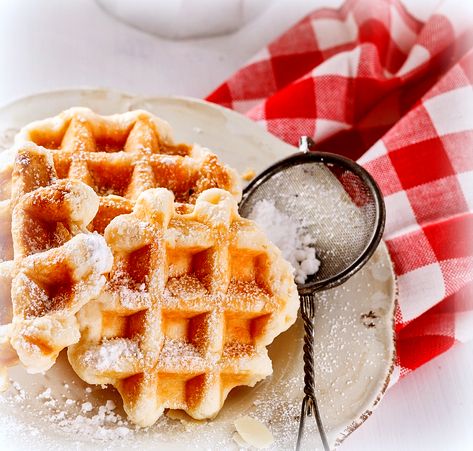 Spelt and Almond Waffles
. So good. ☺ I know, I always say that it's good. But that's because it always is. Good.
On my "To Cook" list ...
Ham and Cheese Potato Pancakes
from Buns in my Oven. I love potato pancakes!
I am creating ...
This little Koala Stuffie is cute. From
Lia Griffith
.
Loving the fabric and wire head band tie. From
Brit and Co
. Such a simple thing.
Balloon Dart Painting. I think I know some little boys who might like this sort of thing! From
Hello Wonderful
.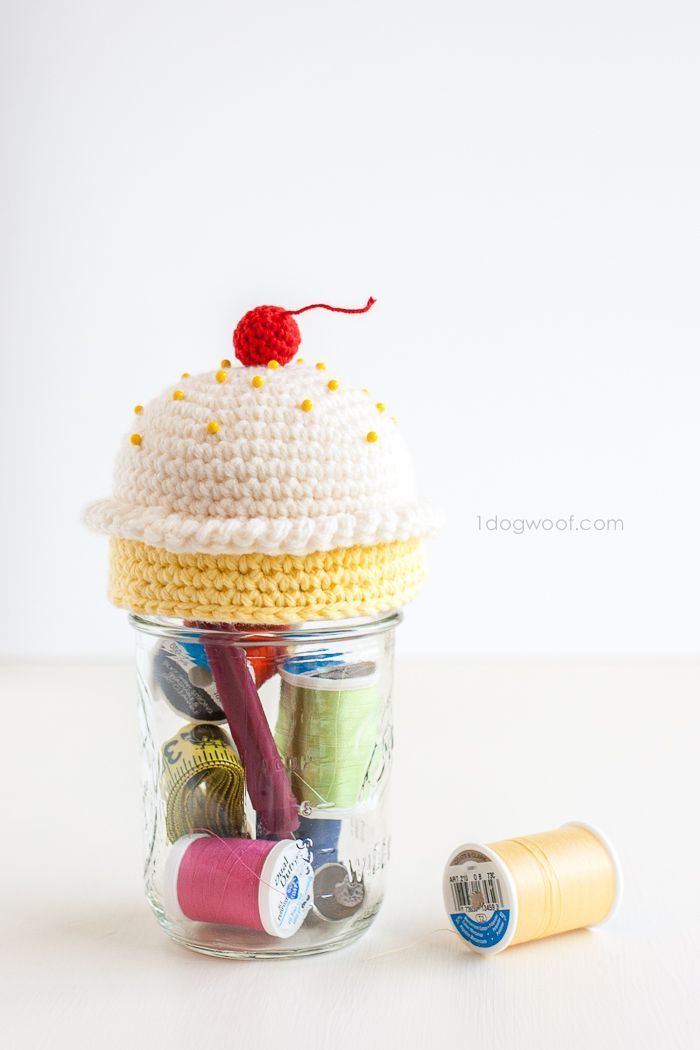 Crochet CupCake Sewing Jar. From
One Dog Woof
.

A DIY Tea Bag Holder, shaped like a butterfly, that sits on the edge of your cup. From
Your Tea America
.
I am reading ...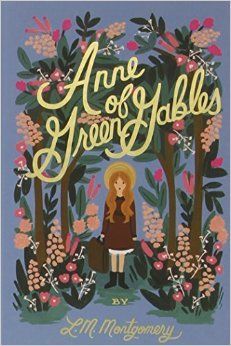 Anne of Green Gables
, by L. M. Montgomery.
"Anne, an eleven-year-old orphan, is sent by mistake to live with a lonely, middle-aged brother and sister on a Prince Edward Island farm and proceeds to make an indelible impression on everyone around her."
Last night I read the chapter on the tea party she had with her friend Diana. I am sure enjoying this book!
Sorry I am such a slow reader.
I am hoping ...
I am having a bout of weeping excema on my fingers, which is the only place I get that, thank goodness. I am hoping that it clears up soon. It makes my fingers sore.
Makes me smile ...
My new playlist.
I am learning ...
You can't outgive a giver.
Around the house ...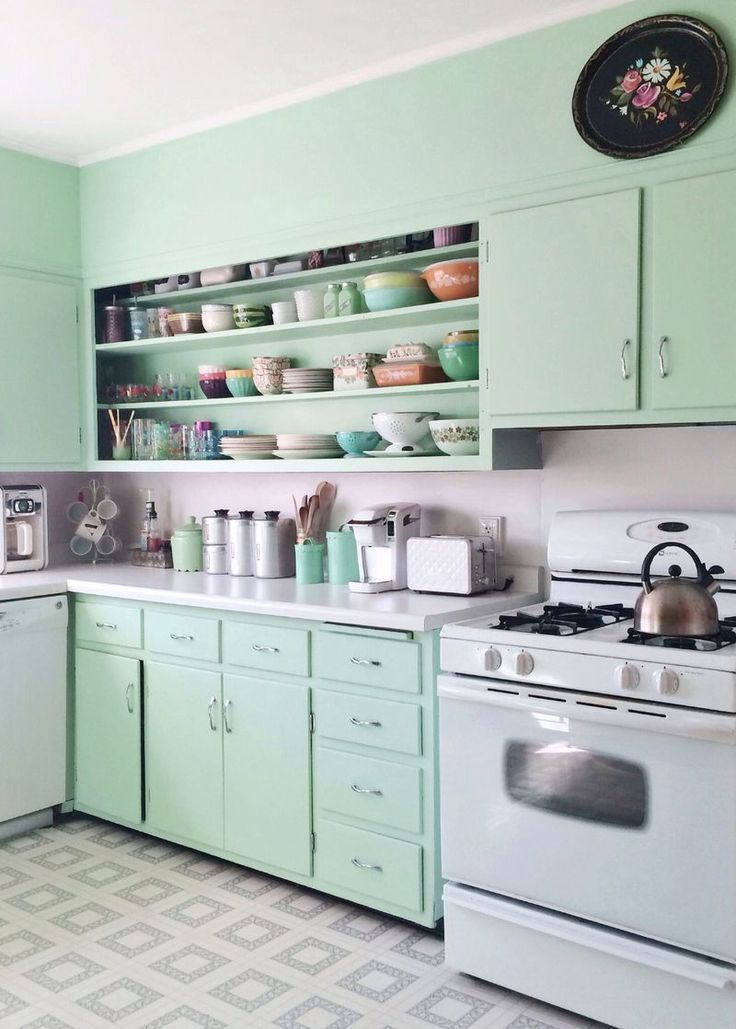 I just love this kitchen scheme and colour. From
A Beautiful Mess
.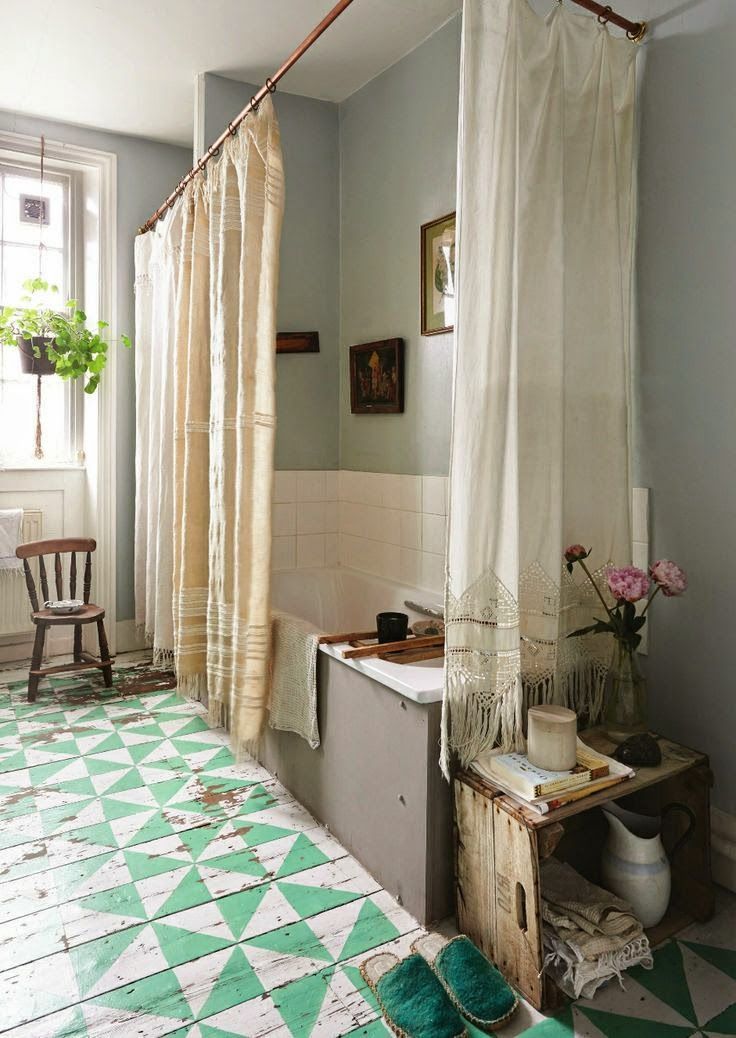 I love, LOVE painted wooden floors. This one is nice. Very quilty. From
Moon to Moon
.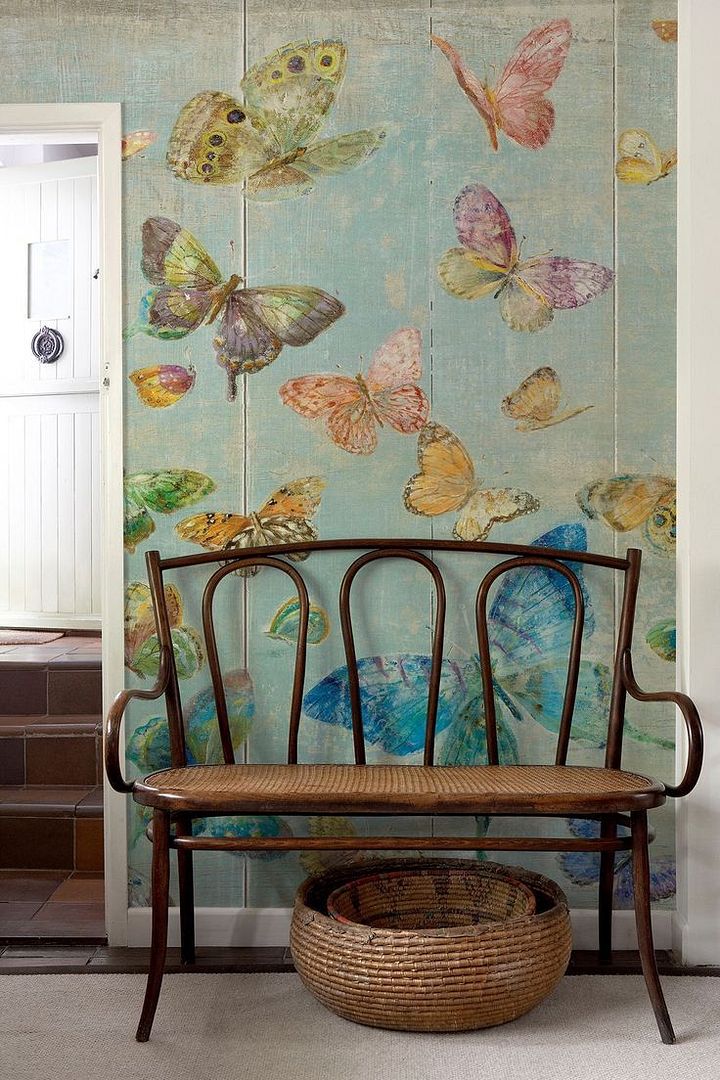 Butterfly Wallpaper. Sigh . . . from
We ♥ Home Design
.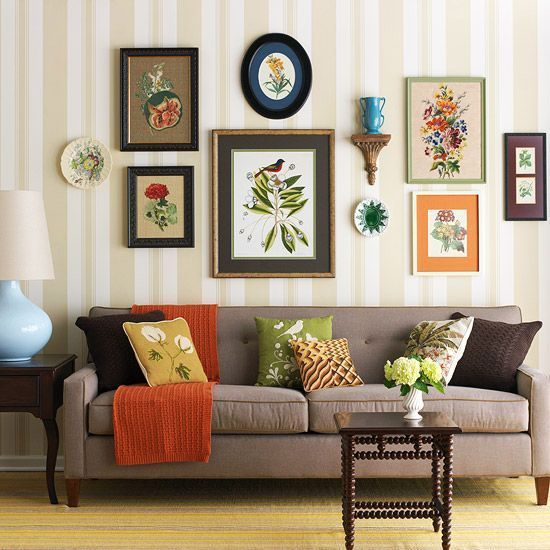 Loving this thrift store vintage find look. From
BHG
.
I love, LOVE the idea of using an old dresser as a vanity in the bathroom. From
Micasa
.
I am pondering ...
The speed at which this year seems to be passing by. It's just whizzing by! Don't you think so? Sometimes I just want to nail it to the floor so I can hang on to the moment.
A favourite quote of the day ...
(¯`v´¯)
`*.¸.*´Ƹ̵̡Ӝ̵̨̄Ʒ ¸.•´¸.•~♥♥♥~•.~ ღϠ₡ღ¸.
✻´´¯`✻.¸¸.Ƹ̴Ӂ̴Ʒ. (¸.❀⁀⋱‿✿"`*
.¸.* ✻ღϠ₡ღ¸.✻´´¯`✻.¸¸.Ƹ̴Ӂ̴Ʒ..
Simplicity is the ultimate form of sophistication.
~Leonardo Da Vinci
One of my favourite things ...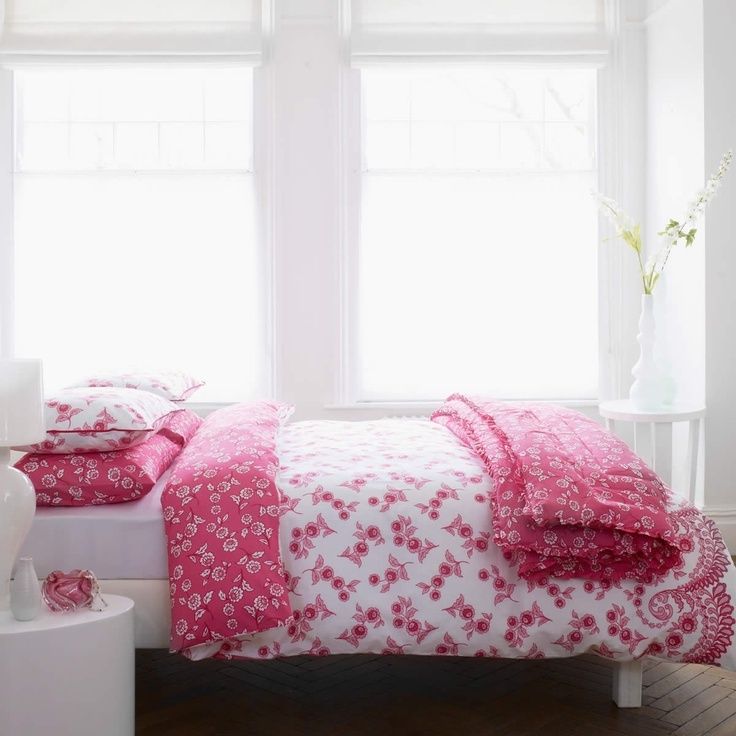 Pretty bed linens. I have these pillow cases. I would love to have the duvet covers, etc.
A peek into my day ...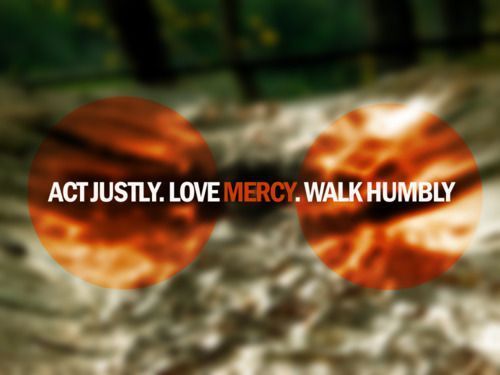 I try . . .
And that's my daybook for this week!
⋱ ⋮ ⋰
⋯ ◯ ⋯ Take time to enjoy the small *´¯`.¸¸.☆
⋰ ⋮ ⋱ blessings in life.*´¯`.¸¸.☆
✿¸.•*¨`*•..¸✿ ✿¸.•*¨`*•..¸✿ ✿¸.•*¨`*•..¸✿
╬♥═╬╬═♥=╬╬═♥╬╬═♥╬╬═♥=╬╬♥═╬
░░░░░░░░░░░░░ ░░░░░░░░░░░░░
Wherever you go and whatever you do, I hope there's a great day ahead of you!
Don't forget!
═══════════ ღೋƸ̵̡Ӝ̵̨̄Ʒღೋ ═══════════ ⊰✿░G░O░D⊰✿⊰L░O░V░E░S⊰✿⊰░Y░O░U░⊰✿
═══════════ ღೋƸ̵̡Ӝ̵̨̄Ʒღೋ ═══════════
And I do too!!