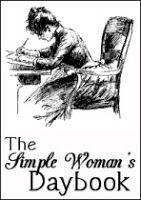 FOR TODAY, July 8th, 2015
Outside my window ...
It's over cast, but it is still very early, not yet 6 am. The day could still go either way. It's quite a bit cooler than it has been however.
I am thinking ...
It's my mother's 83rd birthday tomorrow. I am thinking about her 80th Birthday three years ago.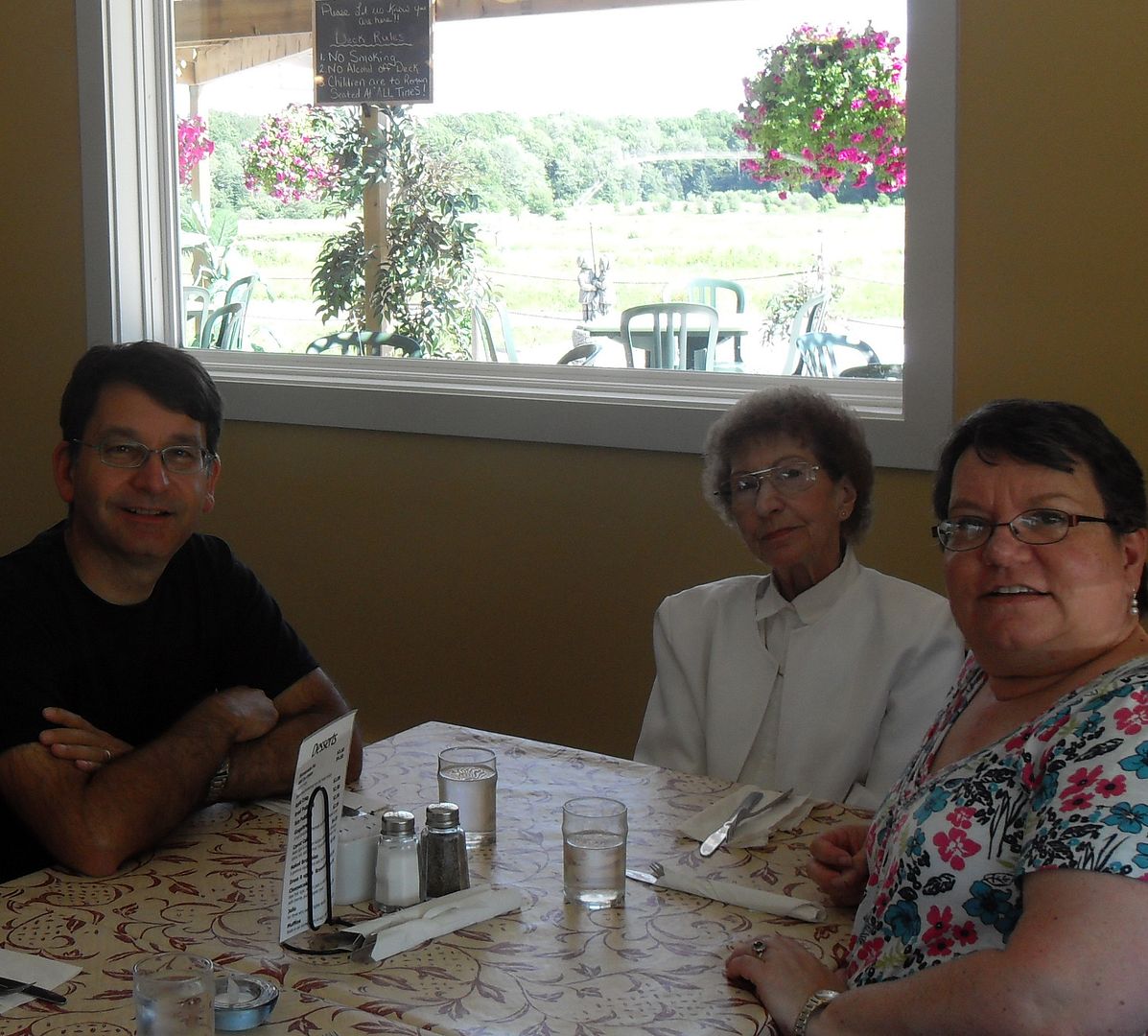 We were all home for my daughter Eileen's wedding. Around 30 or so of us gathered at the Big Scoop just outside of town to celebrate mom's birthday. It doesn't seem possible that three years have passed since then!
I am thankful for ...
That both my mother and my father are still with us. I know what a blessing that is.
In the kitchen ...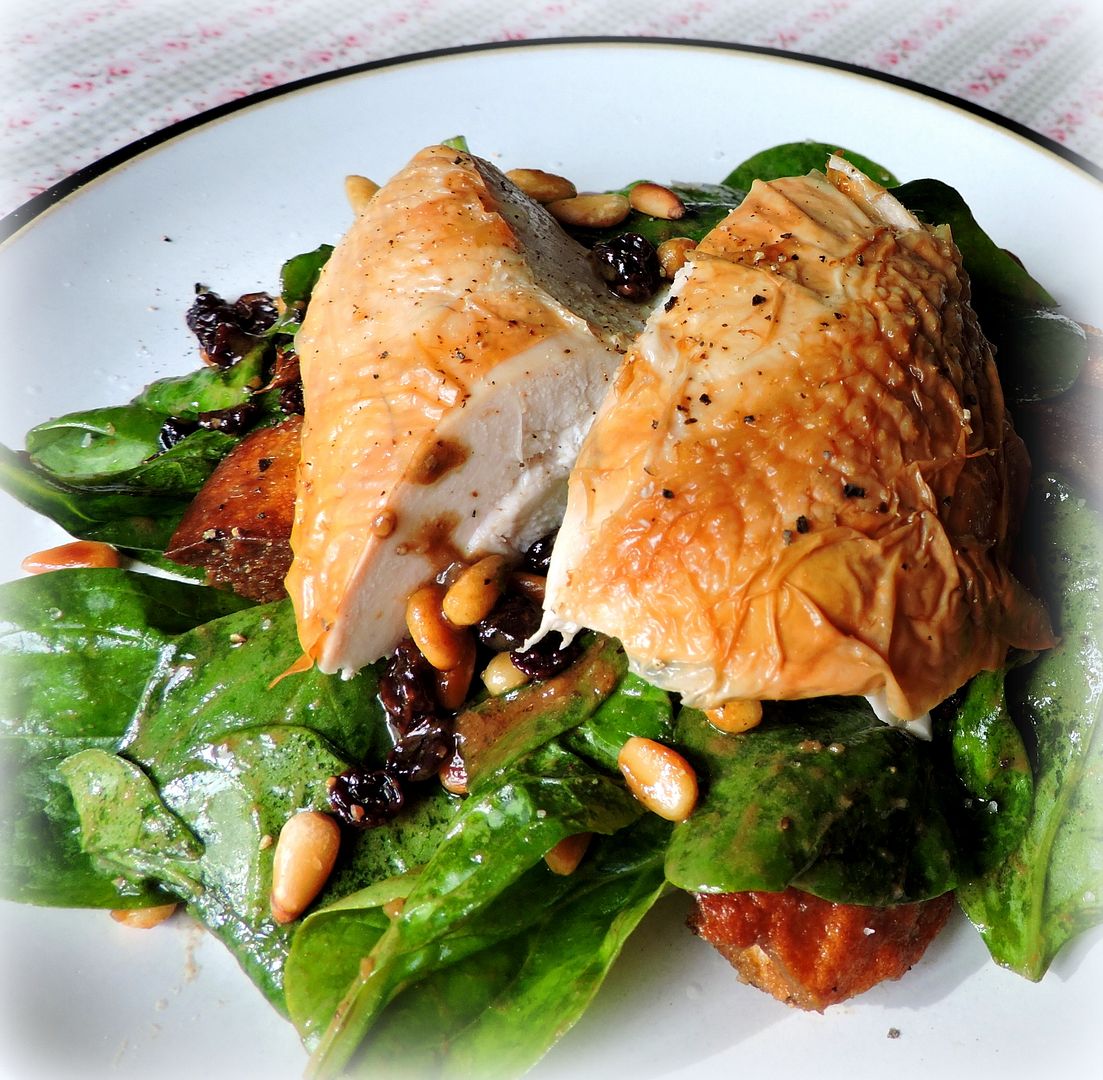 Roast Chicken and Bread Salad.
It uses an already cooked rotisserie chicken from the shops. Easy peasy. And delicious! (Natch!)
On my "To Cook" list ...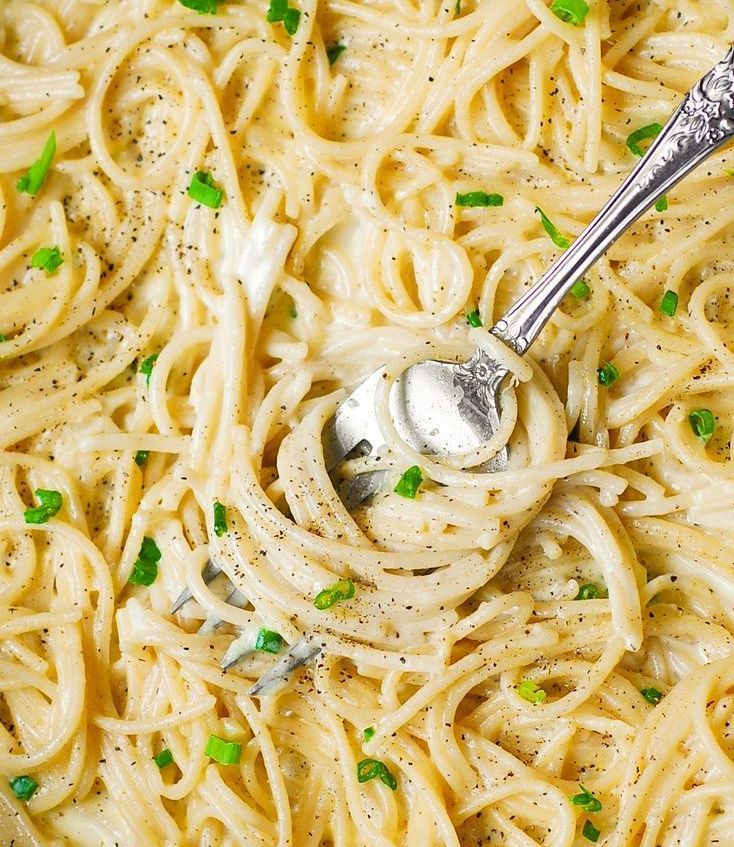 Creamy Four Cheese and Garlic Sauce. From
Julia's Album
. . . I do so love spaghetti
,
and this looks wonderful.
I am creating ...
I did a little painting yesterday to share with you all. You should be able to just click on it and it will come up larger and then you can download it and print it out if you like. I was experimenting with doing something like this in markers and pencils, just to see how it turned out. I don't think it turned out half bad actually.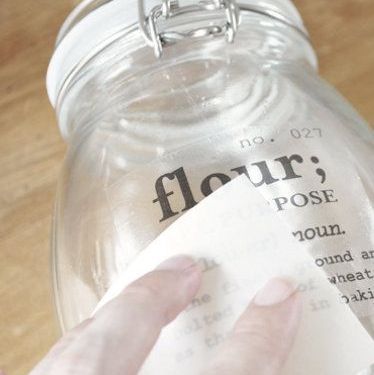 Decal Label Transfers you can print out on the computer to put onto jars, etc. From
The Painted Hive
. Love this idea.
How to start and keep a journal. From
Sparkle Scribbles
.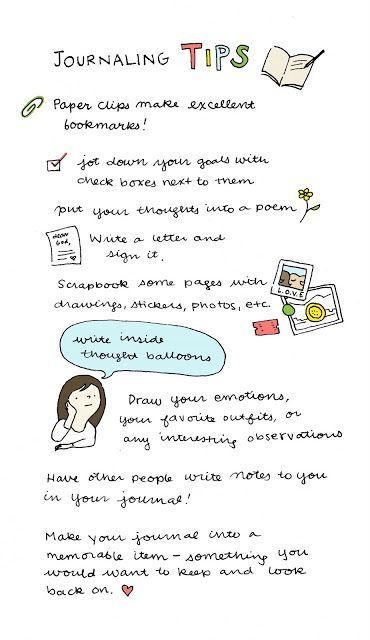 Journaling Tips. I am not sure if I found the exact source. But I think
this
may be it.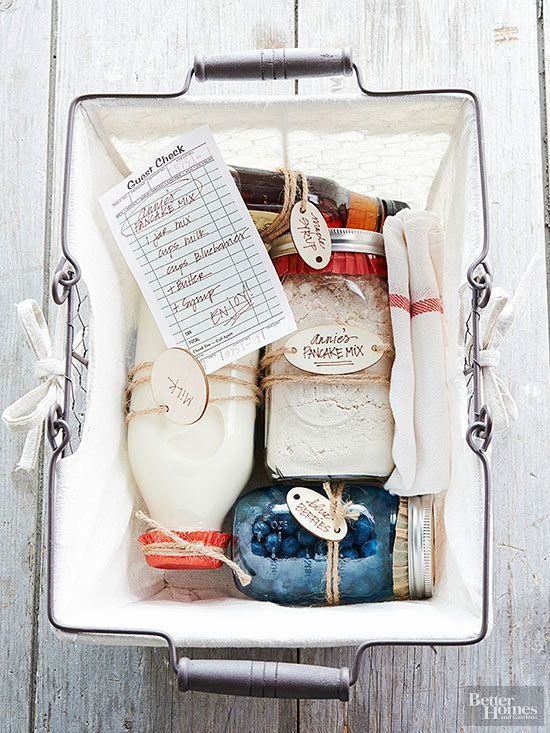 Lucious Homemade Food Gifts,
from BHG
. I love BHG. They always have great ideas and tips, and recipes too! This is a pancake kit. Fabulous idea!
I am reading ...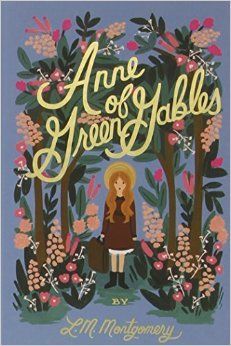 Anne of Green Gables
, by L. M. Montgomery
"Anne, an eleven-year-old orphan, is sent by mistake to live with a lonely, middle-aged brother and sister on a Prince Edward Island farm and proceeds to make an indelible impression on everyone around her."
Can you believe that I had never actually read the book? This is my first time, and although I have seen the film many, many times, I am enjoying this book so very much. I think next I will choose Heidi.
These classics are just wonderful.
I am hoping ...
On Saturday this week our church Ward hosting a booth at the Hawarden Village Fete. There will be games of chance, and all sorts. I am hoping we have a nice sunny day and that it isn't tipping down rain.
Makes me smile ...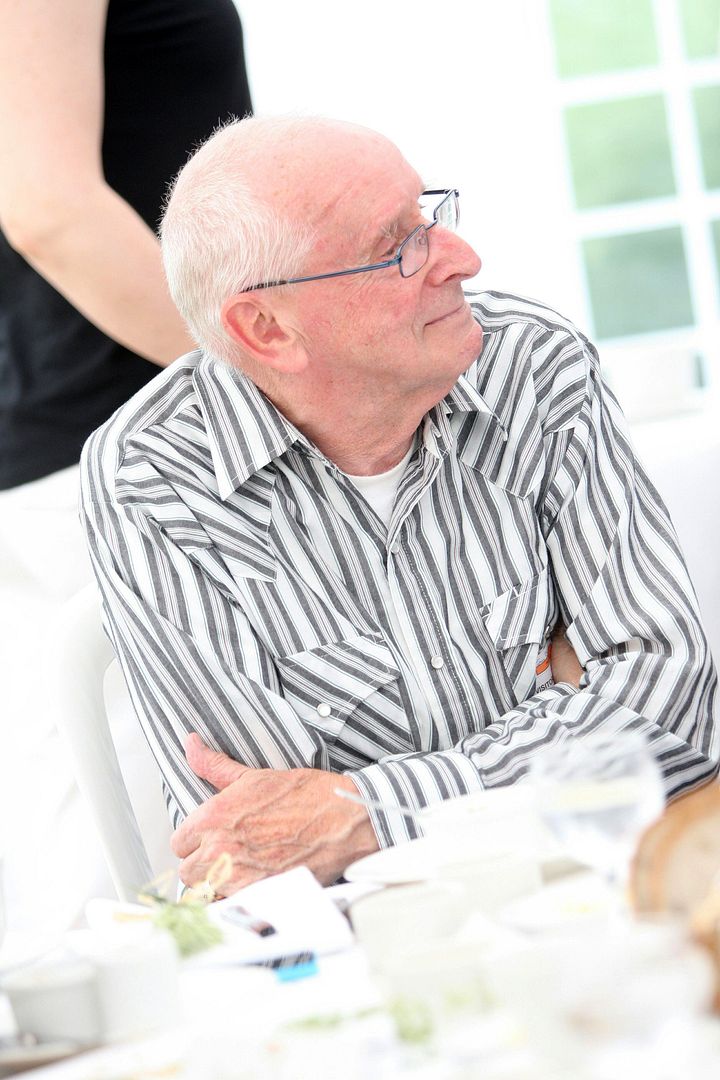 This photo of Todd enjoying our day at Mornflake last week. He really enjoys farm outings. When he is happy, I am happy.
I am learning ...
I have always admired the young missionaries and their desire to serve, but I never actually realized how dangerous it could be and sometimes is for them. We have a missionary phone. One of the things about a missionary phone is that it once belonged to some other missionaries, so for a while you will get phone calls meant for other missionaries. Yesterday we received a text. "I'm having a heart attack, call an ambulance." I texted back, "Who is this." I got a response saying it was so and so from such and such a place. Then I asked Address. And I got a response telling me where. We then were able to contact the Missionaries from that area, only to find out that the person who had texted us had been stalking the female missionaries in that area and was a bit of a looney tunes, mentally ill, and that they had been told not to contact him. I then texted this person back to say that the "Police were on their way." We immediately got a text back saying don't call the police. We responded, okay but don't contact us again. I shivered at the thought that these young girls, away from home, were being stalked by a crazy man. I have always prayed for the safety of our Missionaries, but I realized just how important those prayers are.
Around the house ...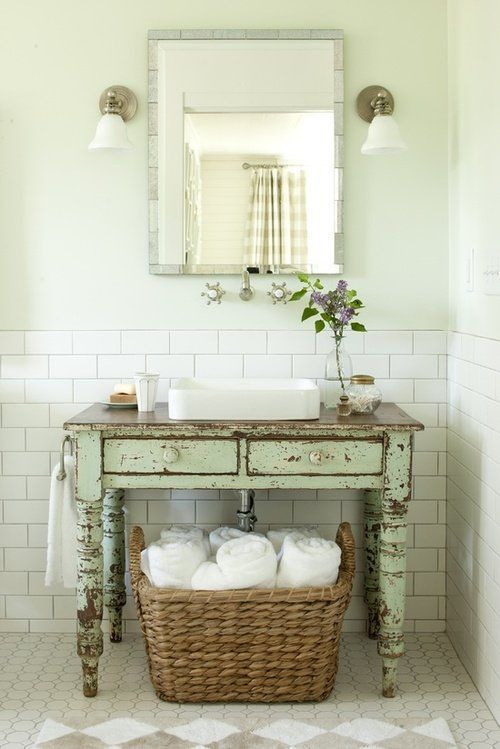 I love the idea of using an old table for a bathroom vanity. Loving the basket of towels as well.
Source.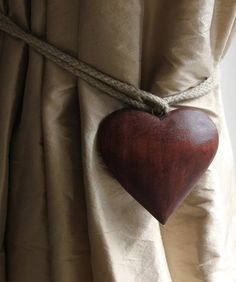 This is a fabulous idea to use painted wooden hearts as curtain tie backs. No source, but I love this!
Garden Gnome in the strawberry patch . . .
I love, LOVE all of the light in this kitchen. Oh to have such high ceilings and such open window space! Not so fond of the dark wood cabinets however. I would be changing those our for something much lighter.
An old Cuckoo Clock Shabby Chic'd. Loving it. But I wouldn't be able to do that to ours. Even though it no longer works . . .
I am pondering ...
How much wood COULD a woodchuck chuck, if a woodchuck could chuck wood. I can't remember what a woodchuck is. I will have to look that up.
From Wikepedia:
The groundhog, also known as a woodchuck, or whistlepig, is a rodent of the family Sciuridae, belonging to the group of large ground squirrels known as marmots.
A favourite quote of the day ...
(¯`v´¯)
`*.¸.*´Ƹ̵̡Ӝ̵̨̄Ʒ ¸.•´¸.•~♥♥♥~•.~ ღϠ₡ღ¸.
✻´´¯`✻.¸¸.Ƹ̴Ӂ̴Ʒ. (¸.❀⁀⋱‿✿"`*
.¸.* ✻ღϠ₡ღ¸.✻´´¯`✻.¸¸.Ƹ̴Ӂ̴Ʒ..
"Happiness is the art of never
holding in your mind the memory
of any unpleasant thing which has passed."
~anonymous
One of my favourite things ...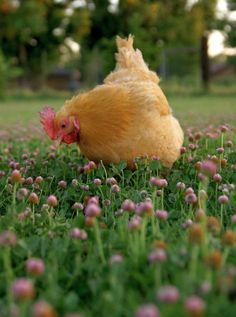 Chickens . . . If I wasn't worried about them tearing up the grass, I would have some.
A peek into my day ...
Always . . .
And that's my daybook for this week! A day late, but they do say better late than never!
⋱ ⋮ ⋰
⋯ ◯ ⋯ Take time to enjoy the small *´¯`.¸¸.☆
⋰ ⋮ ⋱ blessings in life.*´¯`.¸¸.☆
✿¸.•*¨`*•..¸✿ ✿¸.•*¨`*•..¸✿ ✿¸.•*¨`*•..¸✿
╬♥═╬╬═♥=╬╬═♥╬╬═♥╬╬═♥=╬╬♥═╬
░░░░░░░░░░░░░ ░░░░░░░░░░░░░
Wherever you go and whatever you do, I hope there's a great day ahead of you! Don't forget!
═══════════ ღೋƸ̵̡Ӝ̵̨̄Ʒღೋ ═══════════ ⊰✿░G░O░D⊰✿⊰L░O░V░E░S⊰✿⊰░Y░O░U░⊰✿
═══════════ ღೋƸ̵̡Ӝ̵̨̄Ʒღೋ ═══════════
And I do too!!