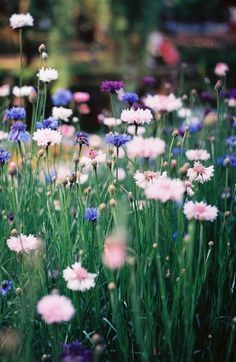 What a gorgeous day we had yesterday for our Barbeque! Most unsual for a Barbeque actually! Any other time we have planned a picnic or some such, its ended up raining! Not so yesterday. It could not have been any nicer. Sunny and warm. Not too hot. Not too cold. Just right!
And the kids had a fabulous time, which is what it is all about. So did we, a happy bonus! Todd was right in his glory. He lived on his own for twelve years before he married me. I promised him he would never be alone again, and I think that for the last fifteen years I have managed to fill his life up quite amply.
That
makes me
very
happy! Everyone's a winner!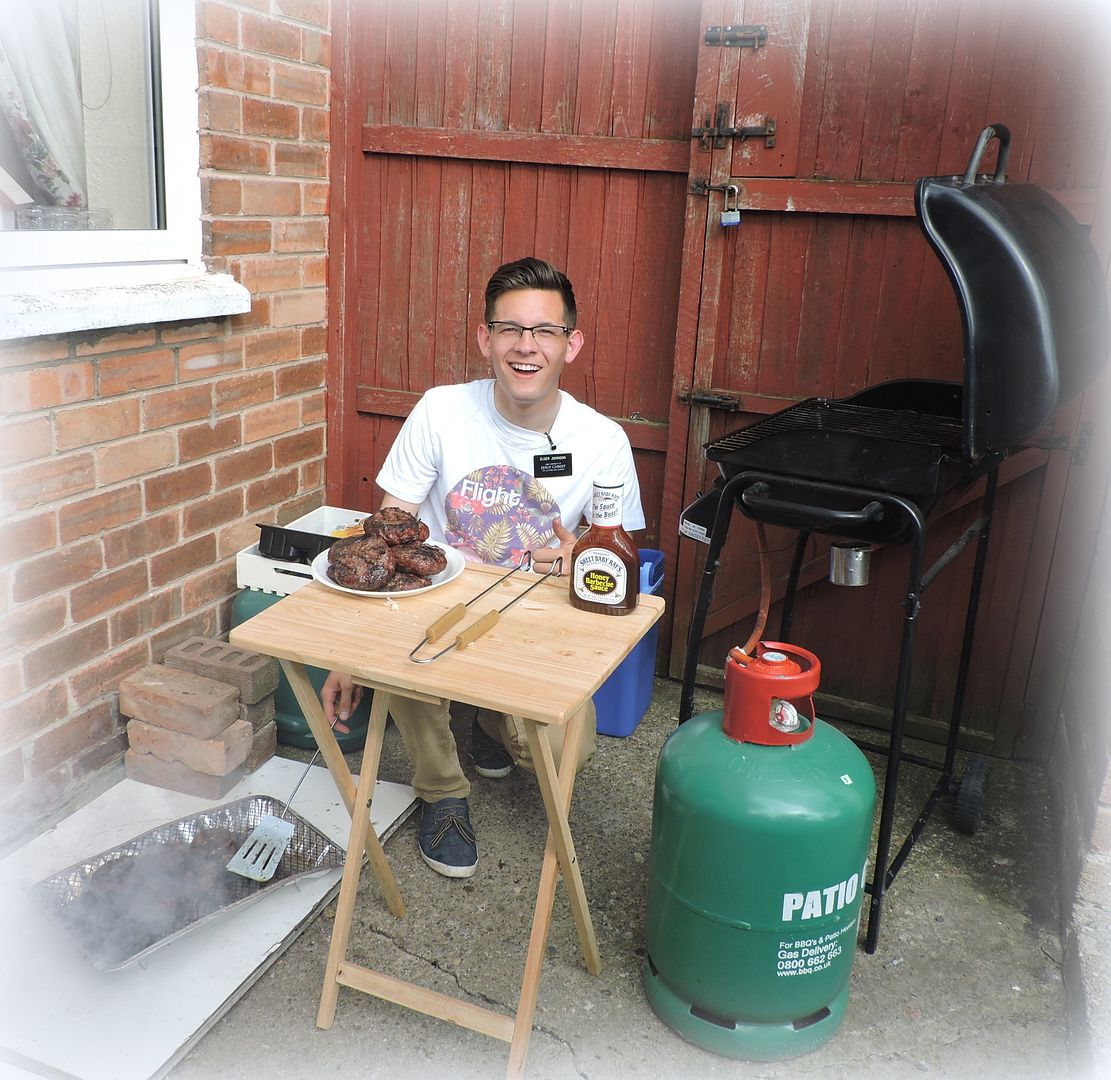 There's one in every crowd! haha Not really Elder Johnson took over the job of cooking the burgers and dogs. He's from Las Vegas! He did a fab job of it and with a smile on his face. The rest of us were getting smoked out, but it was worth it because the dogs and burgers were delicious!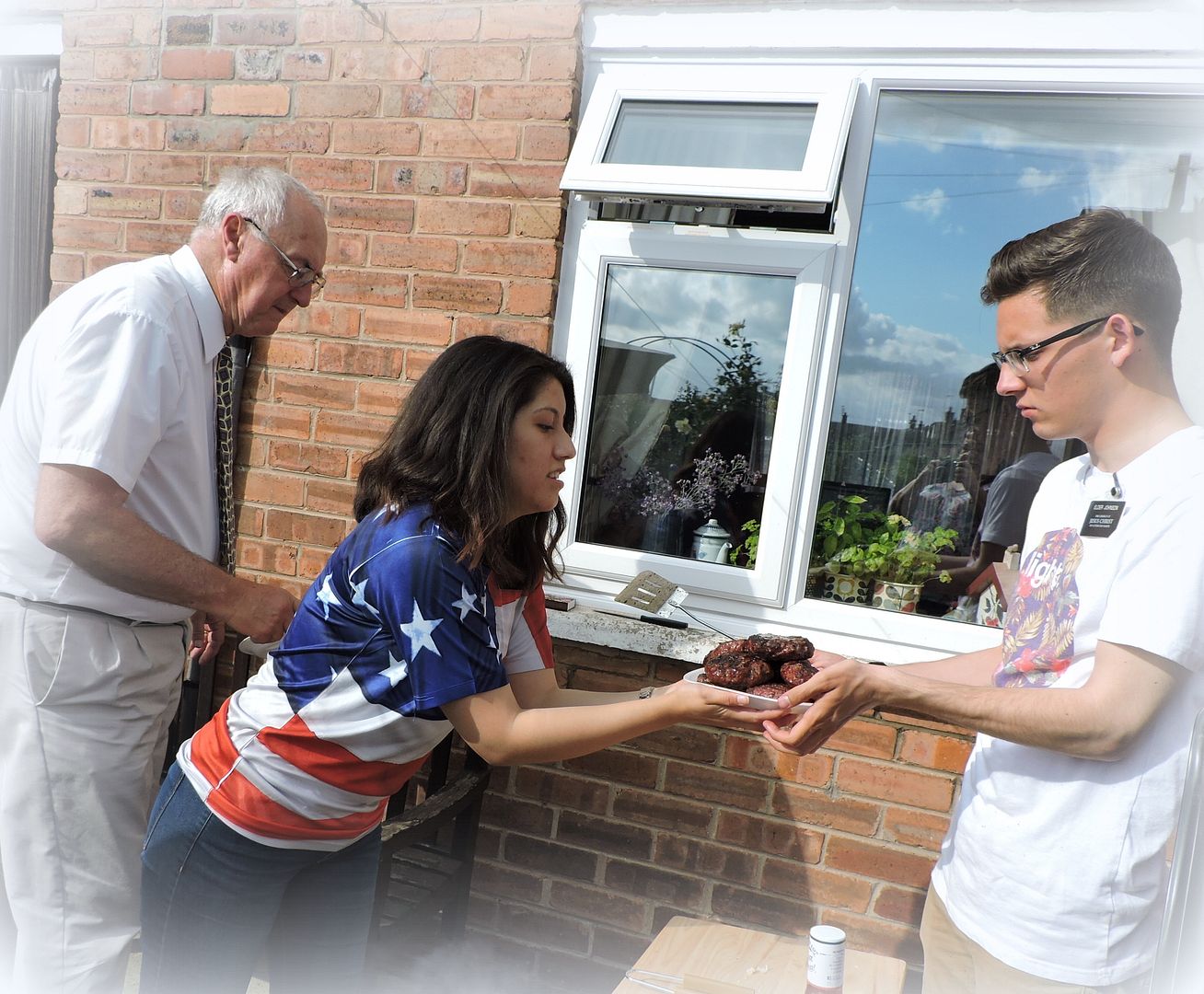 Sister Cristobel (from Brazil via Spain) did a great job of helping out also and that is Elder Johansen you can see in the background. We adults were just happy to let the youngsters get on with it!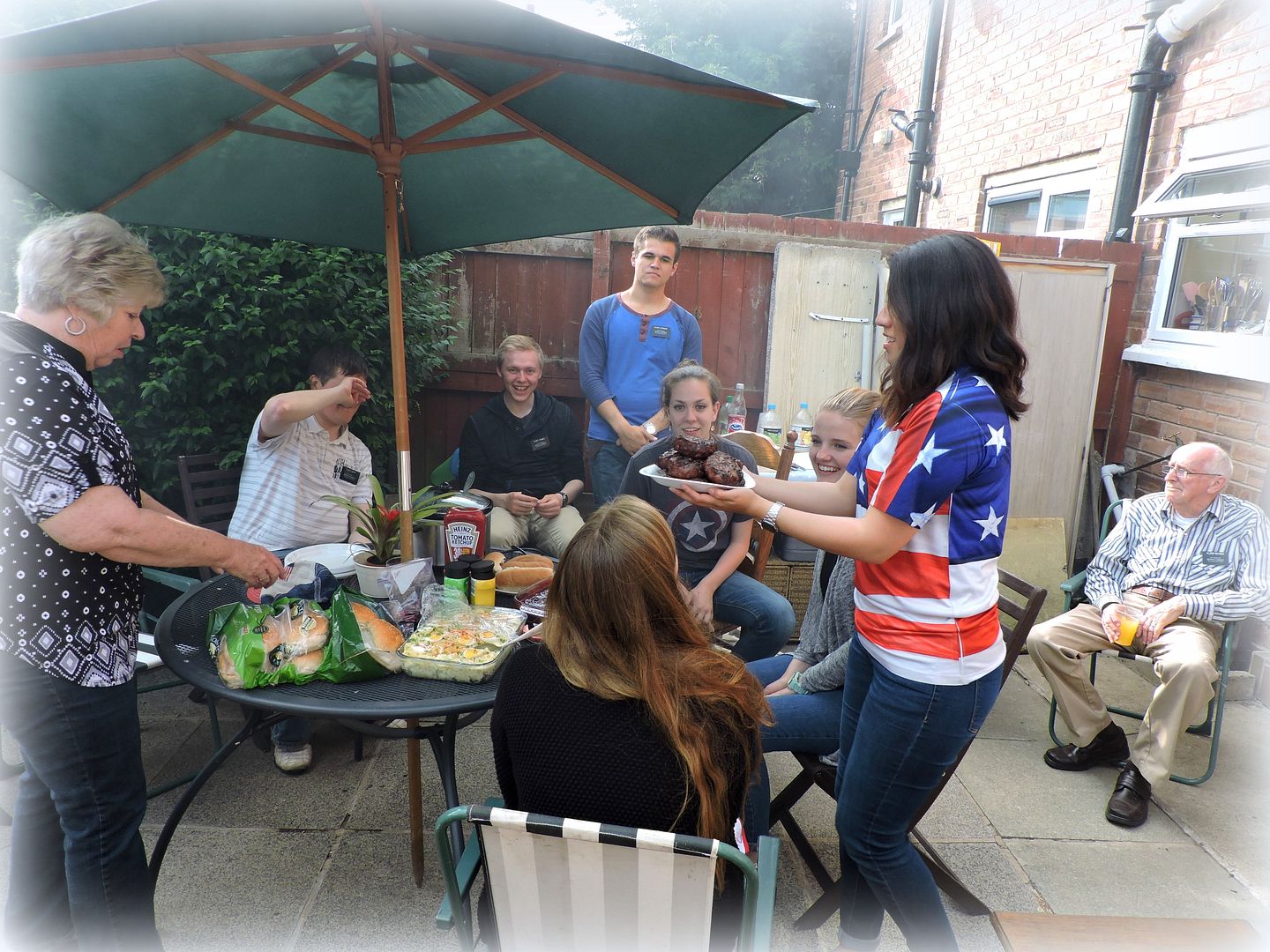 From left to right . . . Sister Johansen, Elder Dodd, Sister Walker (back to us), to the front the two Wrexham Elders (Elder Thomas and Elder Wilkenson) and the two Wrexham Sisters (Sister Barlow, new to the mission field . . . and Sister Brill, her trainer) Sister Cristobel and Elder Rayner (yay!) Todd was really enjoying himself!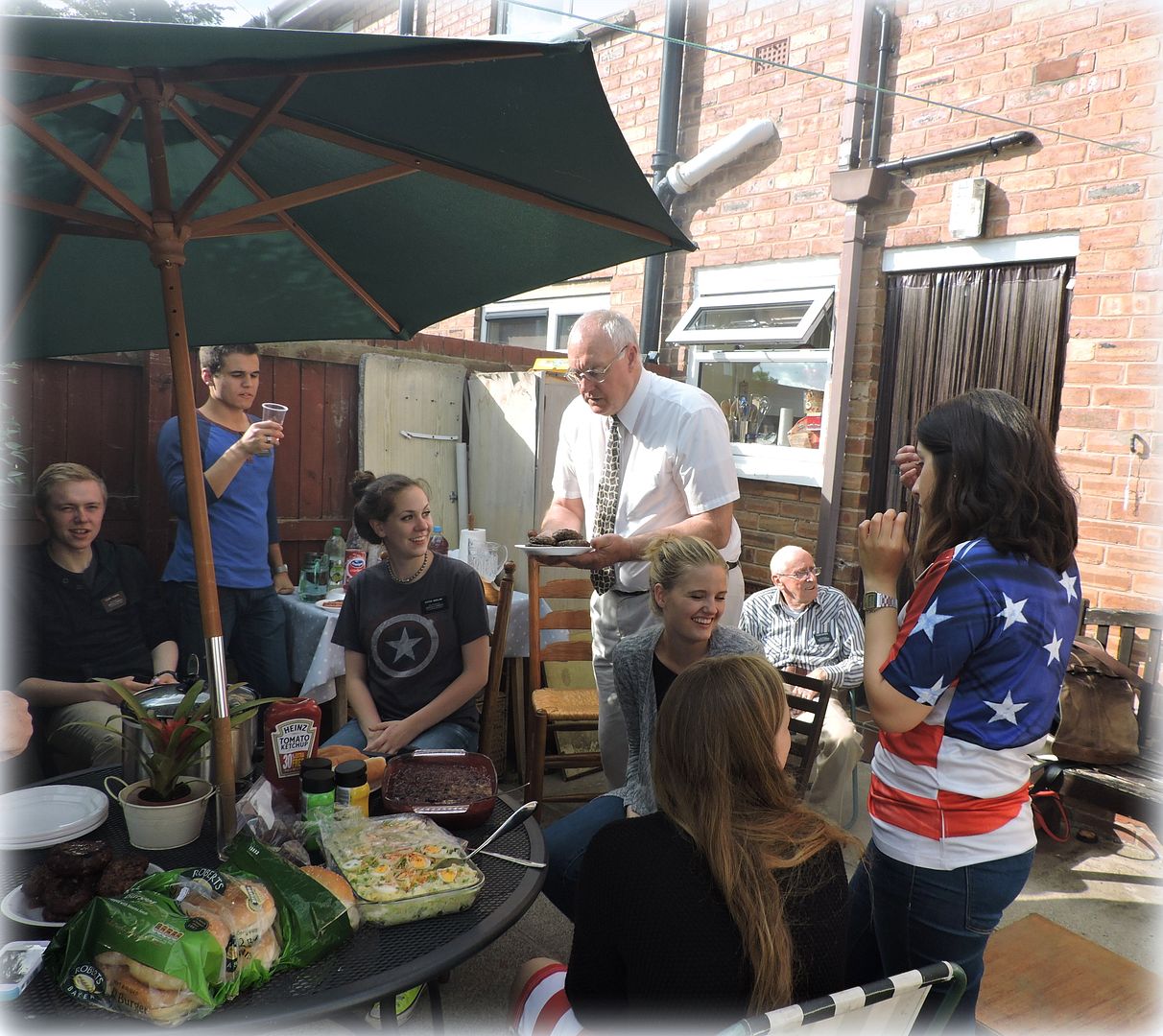 We had lots to eat . . . burgers and dogs, BBQ Beans, Potato Salad, potato chips, jello salad . . .
cake, berries and cream for dessert. Plus two bite brownies. Yummo!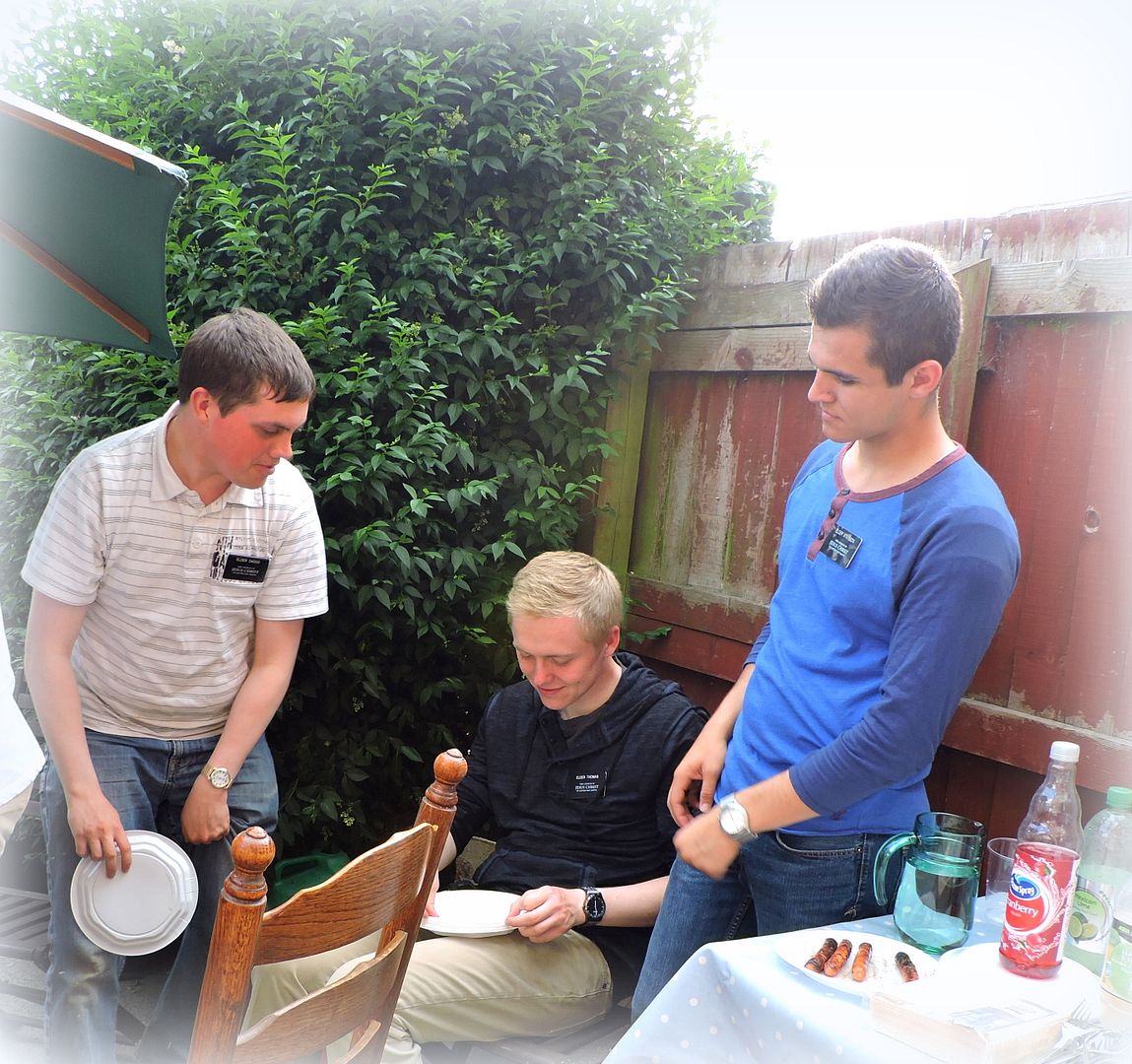 It was really nice to see the youngsters relaxing and chillin' The Elder on the far right (I think his name is Elder Wilkenson) is a new Missionary so still a tiny bit shy. The blonde Elder is his companion and trainer. These young people all become very good friends while they are serving together.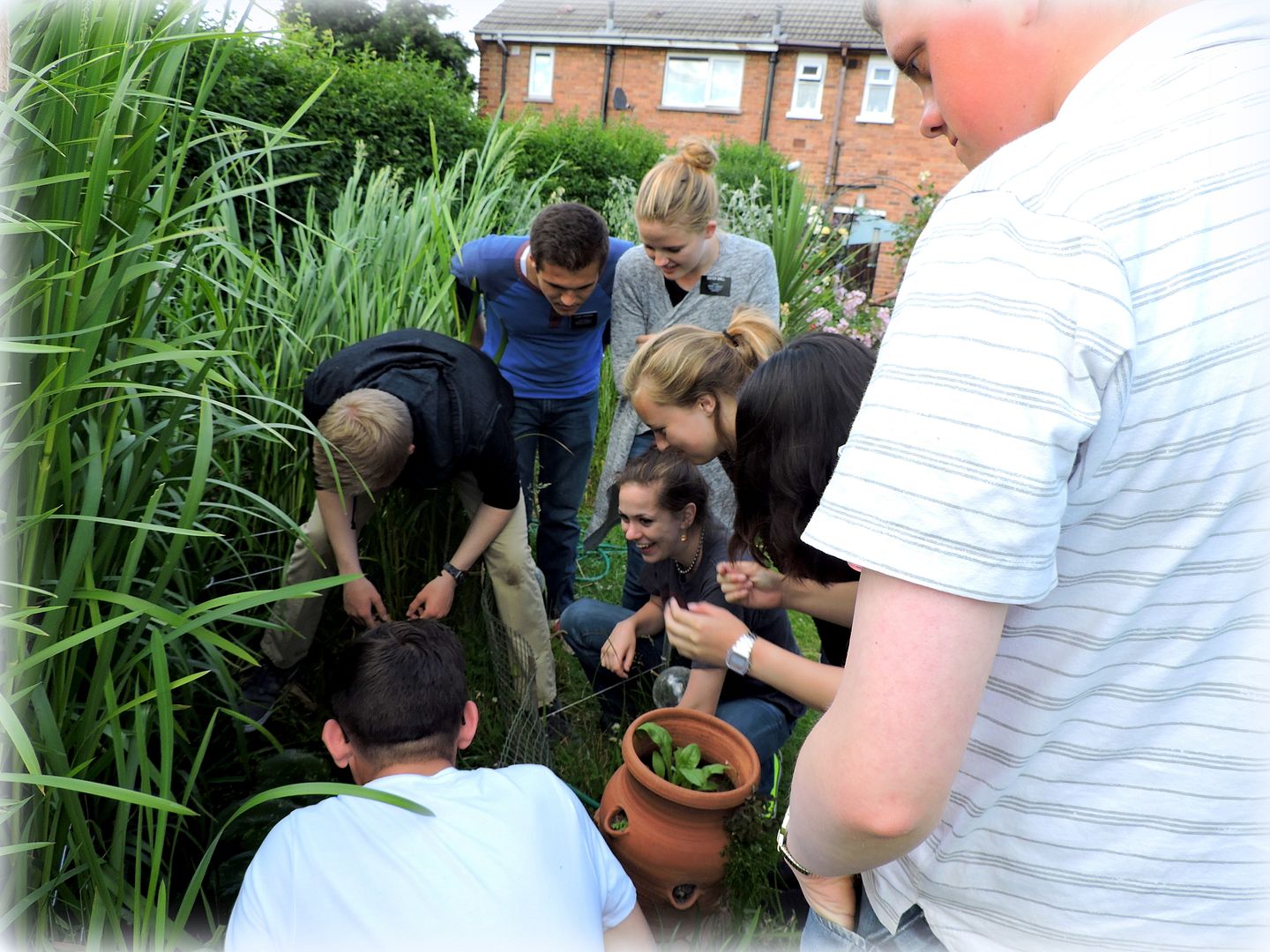 And then they discovered the pond . . . which held great fascination for them all. No idea why . . . but they loved the fish.
I am not sure the fish loved them. I think they might have been getting a bit traumatized. They are not used to people paying such close attention to them. Cats, yes . . . people no.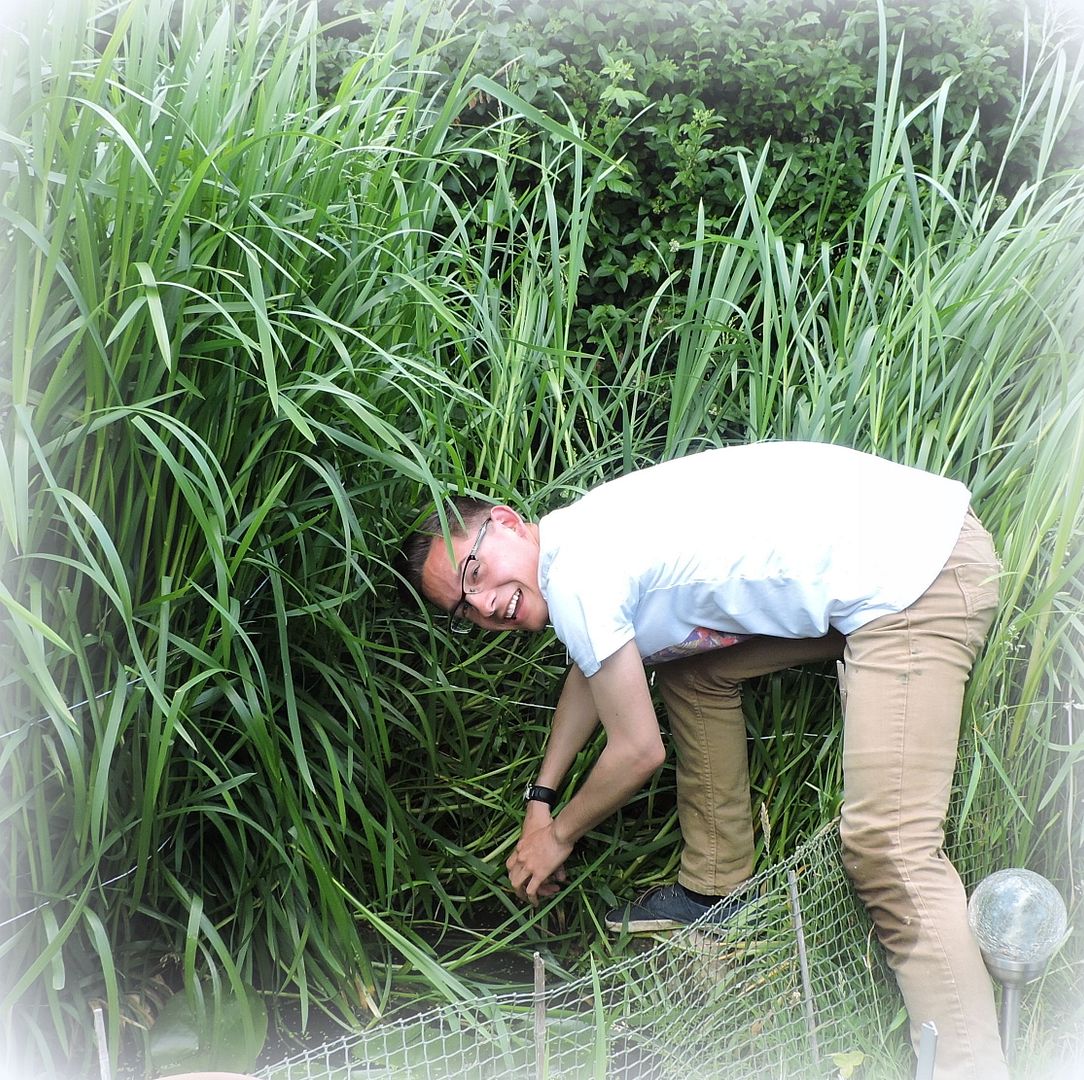 Elder Johnson is a real character. I am sure you can tell . . . wet knees and all . . .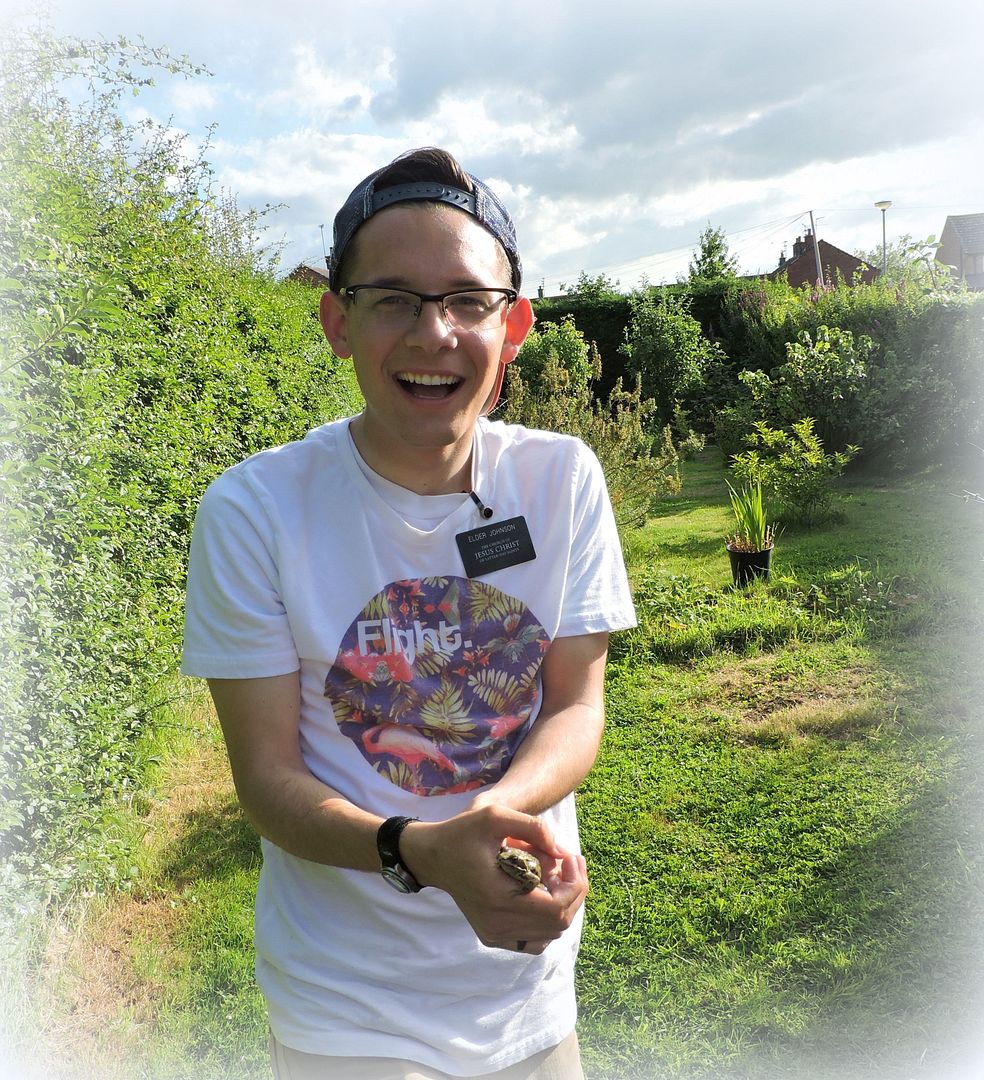 By the end of the evening I was calling him the "Frog Whisperer." He had a way with the frogs. He even managed to show the girls how to put frogs to sleep, much to their glee. (No harm was done. Apparently when you lay them on their backs they go to sleep.)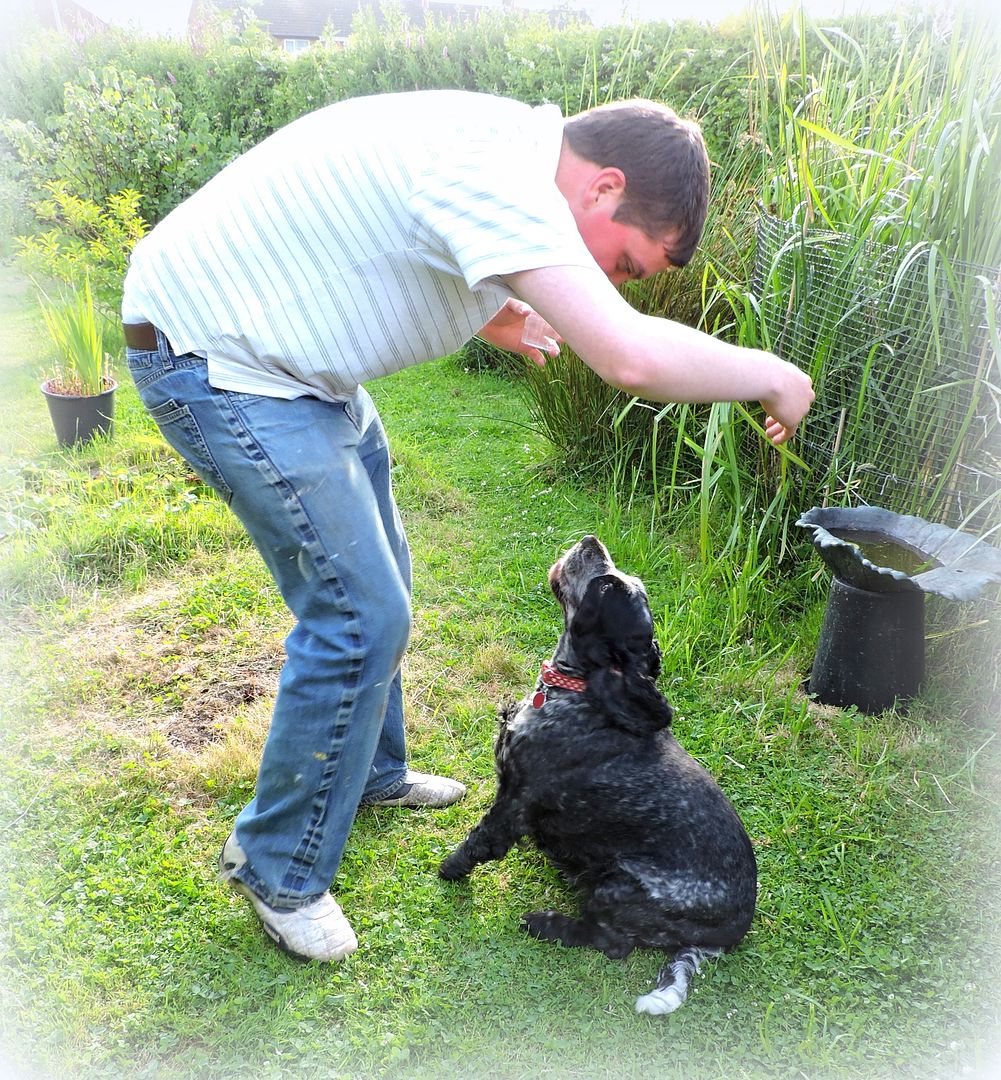 Mitzie was also right in her glory! She just loved having all these youngsters around. She just loves people and she especially loves attention. She had a great time too, which also made me happy. Sometimes I feel bad about us being so old. I think she would enjoy having young people/children around more often.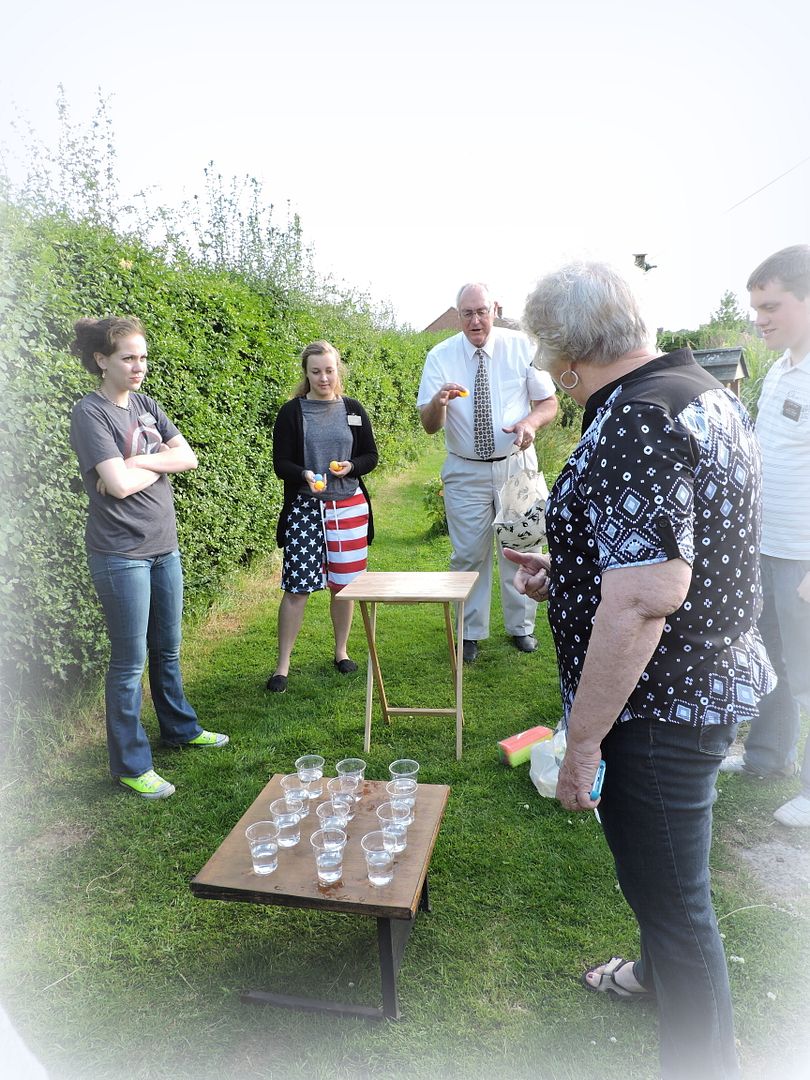 We played games. This one was bouncing ping pong balls into cups of water. Don't you like Sister Walker's shorts? Very patriotic!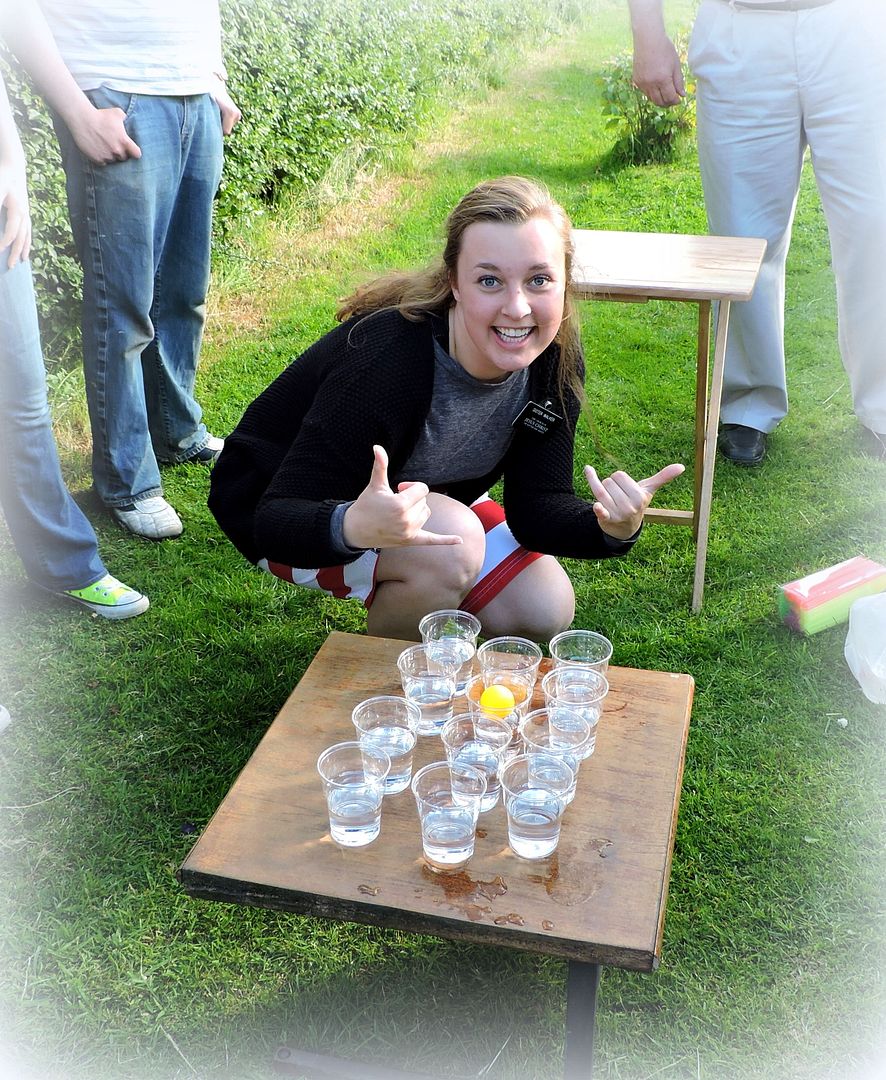 Yay, she got one in! haha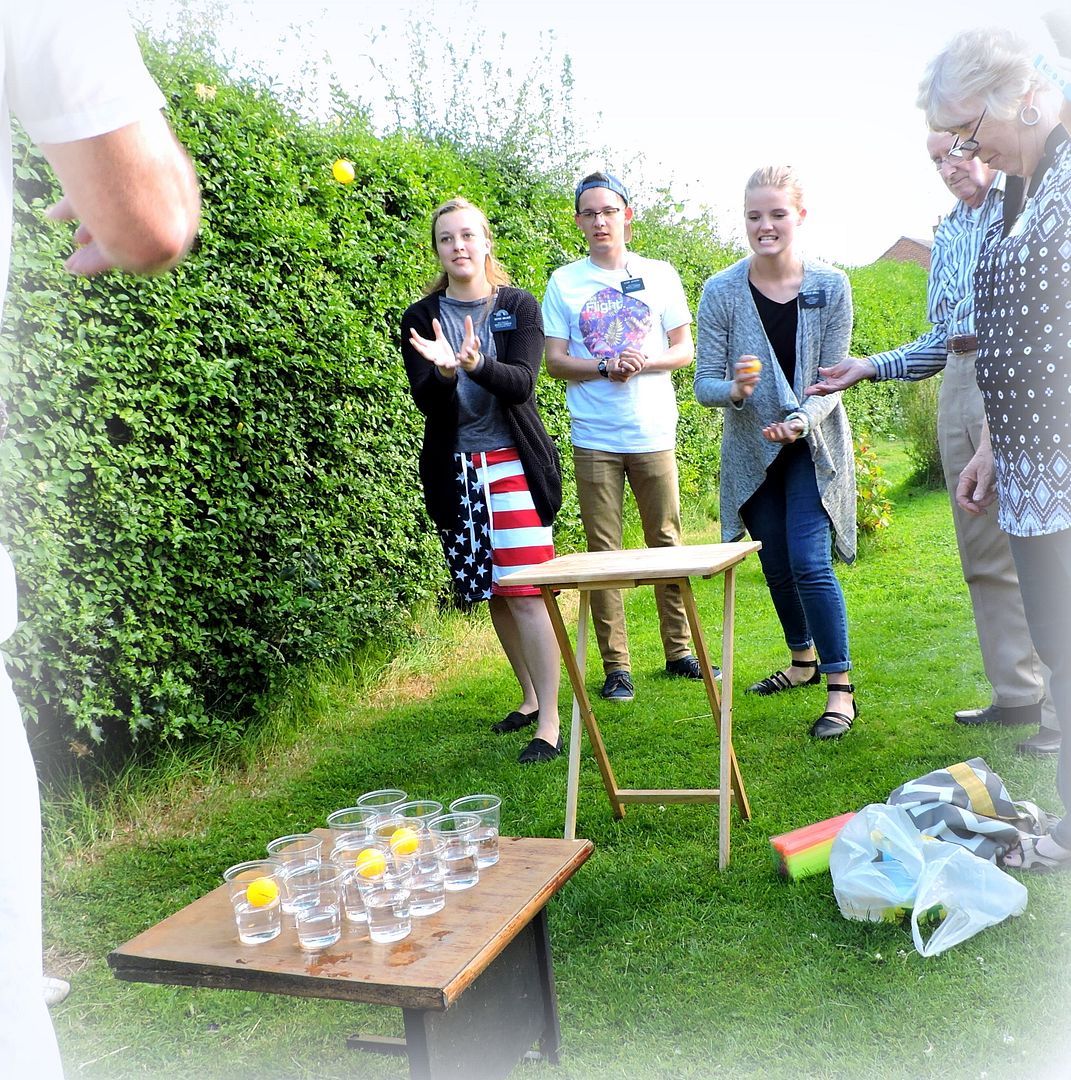 Sister Brill was very determined. (Look at that face!) She did really well and got quite a few in!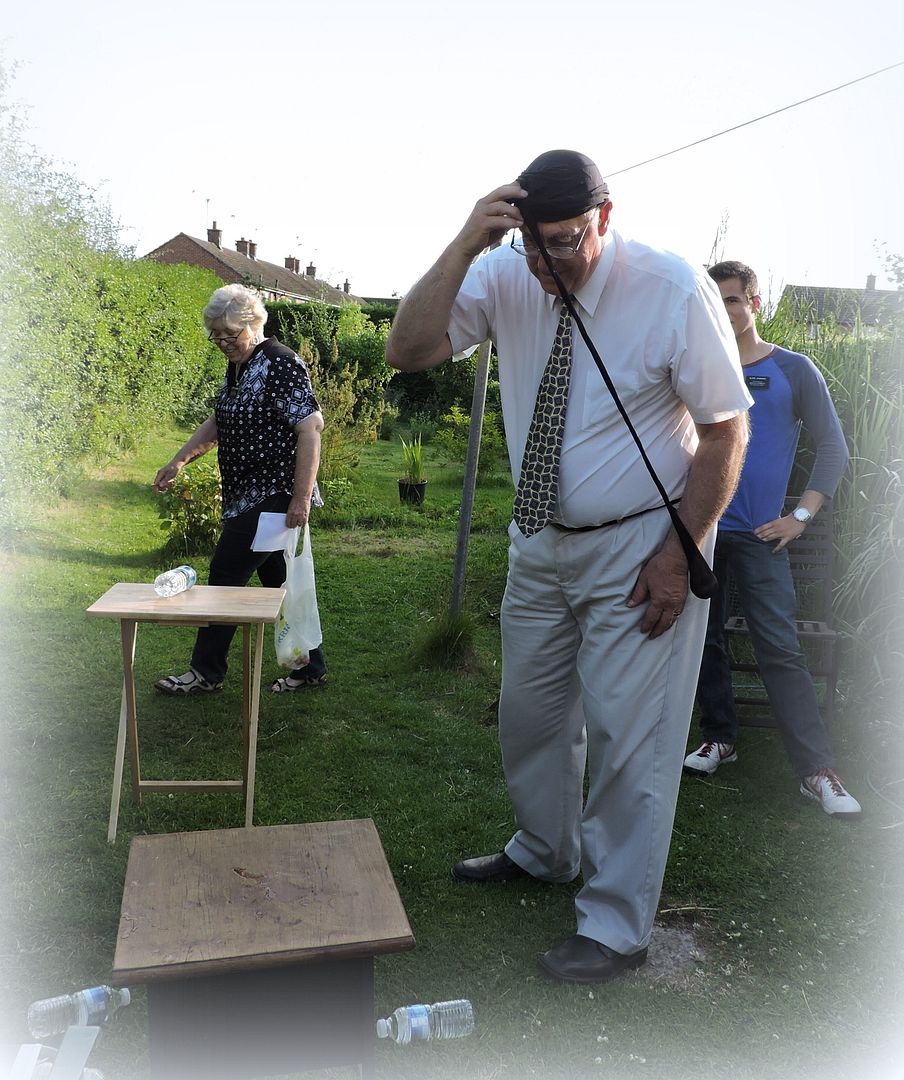 Elder Johansen knocking water bottles off the table with a pair of panty hose on his head, containing a ball in the toe. A lot harder than it looks!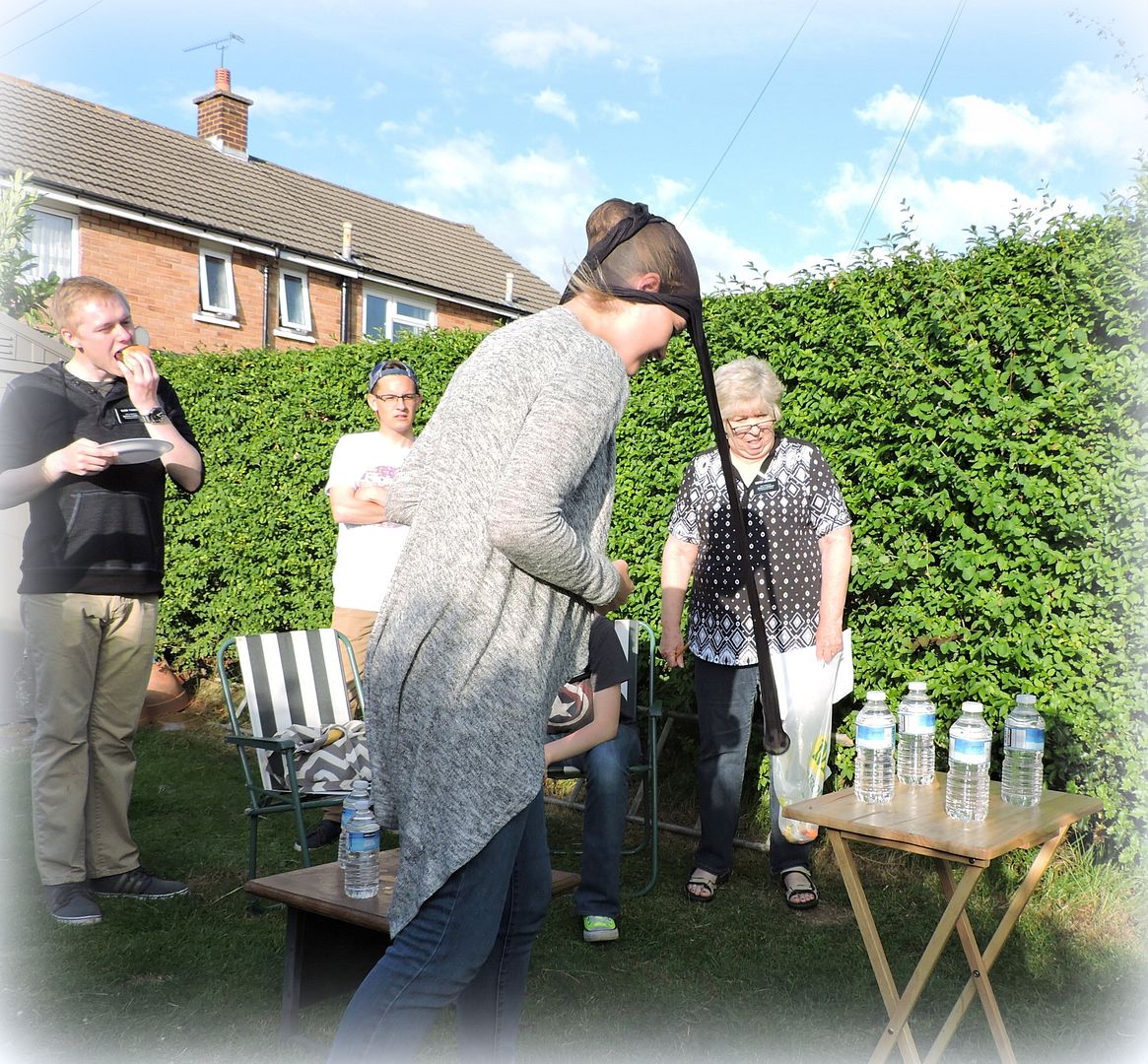 Seriously difficult. But Elder Wilkenson outdid everyone and managed to not only get all of the pingpong balls into the cups, but knock off all the bottles also and each time within the prescribed one minutes time!
Before too long it was time for them to catch their trains back to their apartments. Missionaries have to be in house by 9 PM Sad to see them all go. The guys drove them to the train station and Sister Johansen and I got to have a good old gab while they did.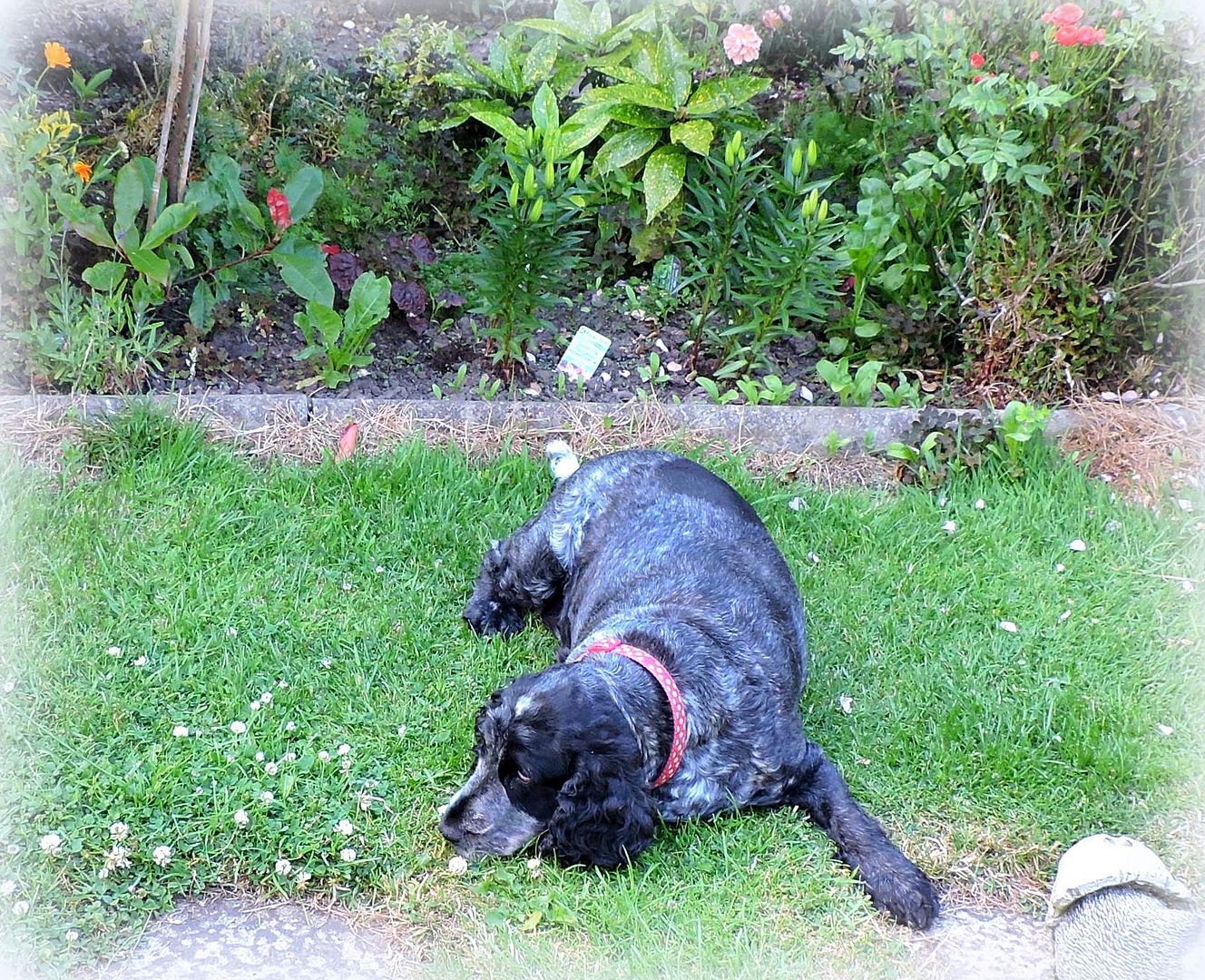 Mitzie of course . . . was sad to see them all go . . . poor baby.
We did have a great time together and it was nice to see these fabulous young people getting to let their hair down and have such a great time! It was also great practice for the village fete in Hawarden, which we will be having a booth and games set up for next Saturday. I hope the weather co-operates then too!
I've decided that throughout my mission I am going to bear my Testimony to you on the first Sunday of every month. It's something that means a lot to me, these feelings of mine. I wouldn't be serving if they didn't.
I know that we have a Heavenly Father who loves each one us so very much. He knows us by name and counts every hair on our heads and every tear in our eyes and hearts. We matter to Him not just as a whole, but as individuals. We are His spirit children sent to earth to gain experience and to learn. To find a fullness of joy. To become more like Him. We have a Saviour, Jesus Christ, who was sent to show us the way back to our Heavenly Father . . . to be an example to us in all things. He is at the head of our church, the Church of Jesus Christ of Latter Day Saints. The Saviour did all the things we read about in the scriptures while He was here on earth, and much much more. There is nothing that we can feel, that He has not already felt, that He cannot empathise with. He died so that we might live. He gave us His all, and He will return one day to gather up His elect. I believe in the Restored Gospel of Jesus Christ and all that it entails. I believe that by living through the guidance and principles of the Gospel, man can draw even closer to His Heavenly Father. I believe that we have a Prophet on the earth today and that the Book of Mormon
is
the word of God, sent and translated by the power of God to the earth, to help support and bring a deeper understanding of the Bible and also to help and guide us in the way of the Saviour. It will not hurt you. It can only bring you closer to the Saviour. I don't just
believe
all these things, but I
know
these things and I know them because of the assurity of the Holy Ghost which has touched my heart and testified to me of the verity of all these things and much, much more. I am where I am supposed to be. In Jesus name, Amen.
A thought to carry with you through today . . .
❥✻❥.¸¸.✿¨¯`❥✻❥¸¸.✿¨¯`❥✻❥.¸¸.✿¨¯`❥✻❥
A word of encouragement means a lot
to those who are trying to do their best.
It helps them put in that extra bit with
a lighter heart and a greater zest!
~Patience Strong
❥✻❥.¸¸.✿¨¯`❥✻❥¸¸.✿¨¯`❥✻❥.¸¸.✿¨¯`❥✻❥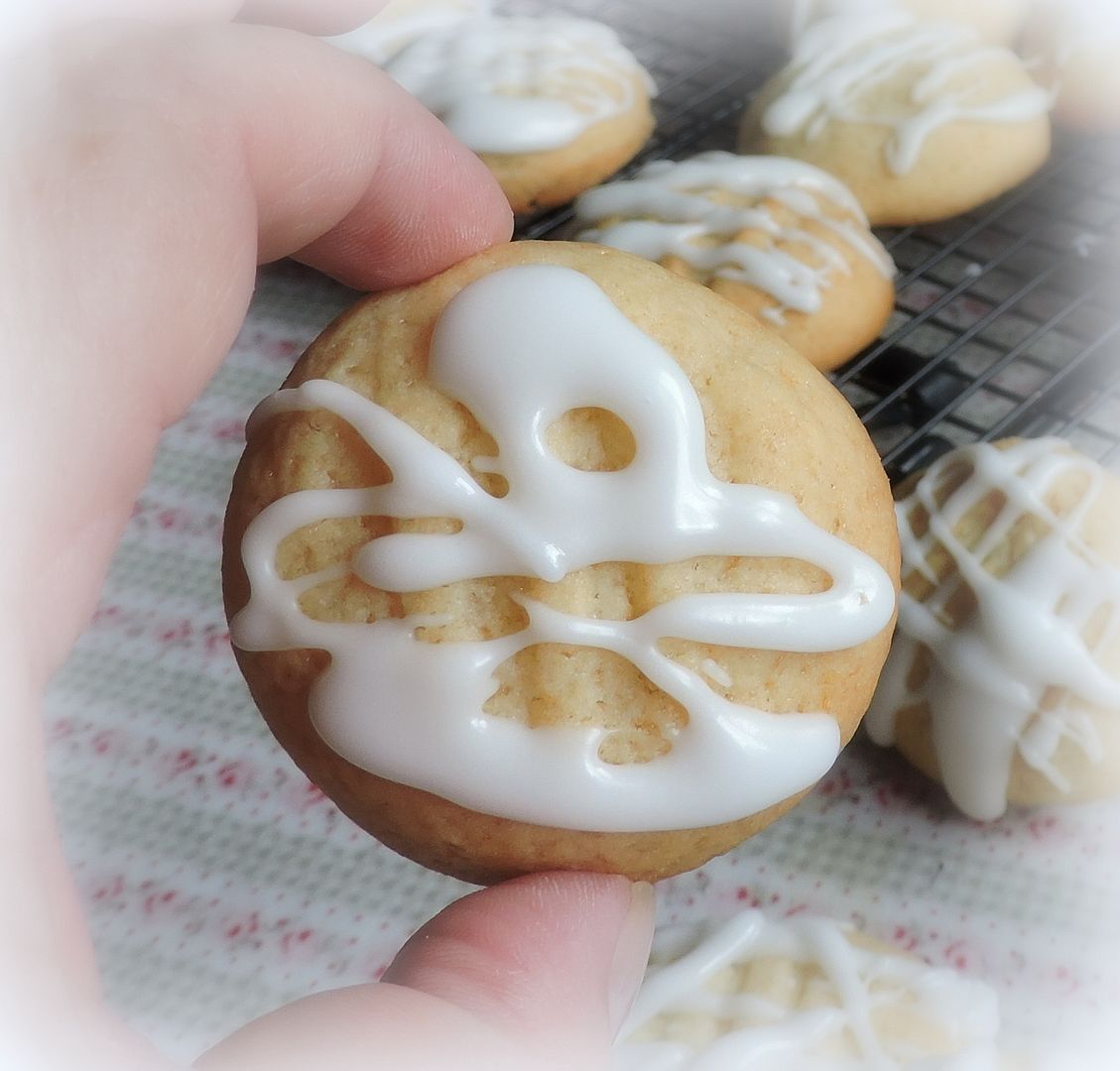 Baking in The English Kitchen today . . . Honey and Lemon Chews. Delicious!
Have a fabulous sabbath day! Don't forget . . .
═══════════ ღೋƸ̵̡Ӝ̵̨̄Ʒღೋ ═══════════ ⊰✿░G░O░D⊰✿⊰L░O░V░E░S⊰✿⊰░Y░O░U░⊰✿
═══════════ ღೋƸ̵̡Ӝ̵̨̄Ʒღೋ ═══════════
And I do too!
☺