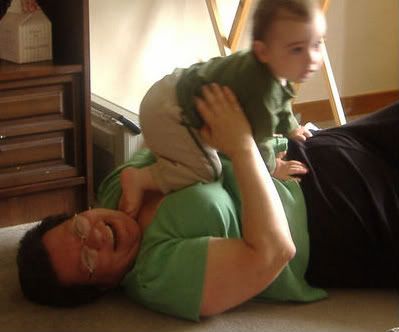 This is perhaps not the best photograph in the world, but it means the world to me. This is my oldest grandson Gabriel. He was approximately16 months old at the time and this was our first meeting in person, and of course I had to get down on the floor and play with him. I enjoyed every minute of it. Ham that I am. (I wish I was still that
skinny
size.) He is nine years now and according to my mom, who saw him just this past weekend, getting very tall. I have seven grandchildren. Six of them boys, one of them a granddaughter. All have been born since I moved over here. I have seen and spent time with all of them except for the last one. He turned two in June.
And yes, you're right, it's another five things about me post!! Can you stand it?
I get terrible motion sickness. Seriously terrible. I can't even sit on a swing. I am usually okay if I get to sit in the front seat of the car, or if we are driving at night, but any other time or situation, watch out! It makes travel very uncomfortable for me, and probably for the other's around me. I either have to be doped up to the eye balls or I am throwing up, and it doesn't take very long for the throwing up part to begin. This means I can't go on rides at amusement parks, read in the car, etc. It's no fun for sure. My ex once talked me into going on one of those teacup types of rides at a fair, and then when he got me on it, he had great glee in making it spin around. It threw my equilibrium off so much that it was a few days before I could walk upright without feeling like I was going to fall over. It's not a nice way to be or to feel.
I love chives. In sandwiches, salads, etc. I just love their mild onion or garlic flavours. I have never eaten a chive flower. Do they taste like chives too? I don't know. I need to be braver and try one. I do put them as a garnish on things, but have never actually eaten one. My father loves chives too. He had a big cement planter outside our house (when I was a child) that he had a big bunch planted in. He used to go out and pick a few to tuck into his bologna sandwiches. (He loves bologna sandwiches, especially toasted ones with cheese. But then again, that is a thing about him and not me.)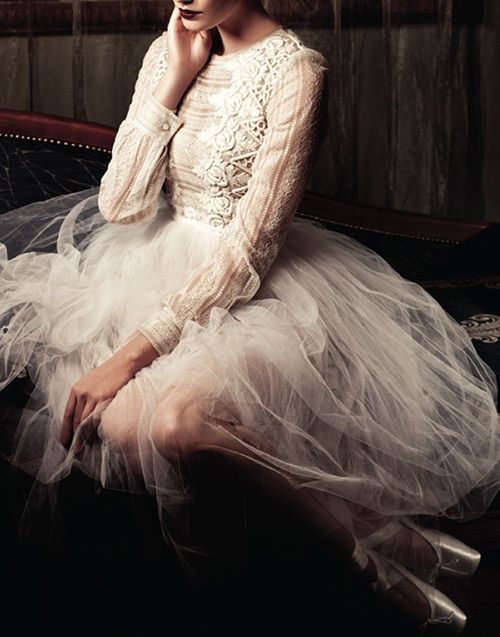 Like Anne of Green Gables . . . I have always longed to be beautiful. The type of woman who takes men's breath away at just the sight of me. Oh, I have certain aspects of myself that I like, which get fewer and fewer the older I get, but I do think I have pretty eyes . . . but I have never been beautiful, only ever passable. And I have wanted to be beautiful. Oh, I know all the "beauty is only skin deep" platitudes and the "beautiful inside" things . . . and I agree with them, but just once in my lifetime . . . I wanted to be considered beautiful on the outside too. Call me shallow, but there it is.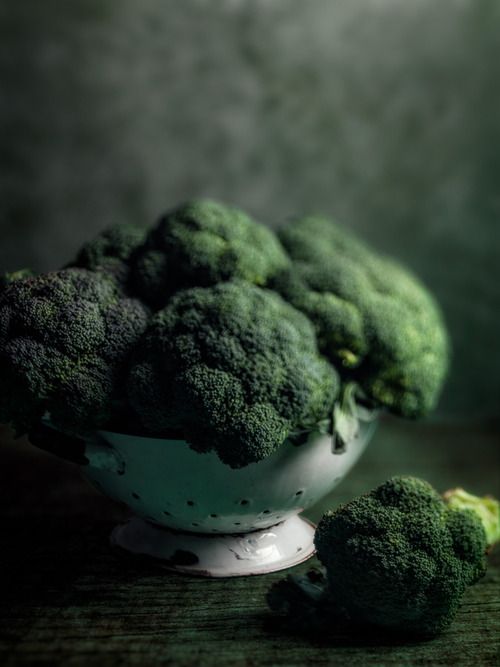 I love, Love, LOVE Broccoli! It's one of my favourite vegetables. I never tasted it until I was an adult. It was just never readily available when I was growing up, and if it had been I fear it would have been cooked to death by a mom who cooked every vegetable to death. (That was the way, just look at the cooking times for vegetables in old cookbooks.) I think I first tasted it in Chinese Stiry Fry, probably Beef and Broccoli (my favourite to this day.) I used to love eating it raw with dip, and probably still would except for the fact that I always end up with a severe tummy ache these days if I even attempt it. I even get a tummy ache at times if it is only cooked crispy tender. There seems to be a fine line that my stomach can tolerate. My kids used to love it with melted Cheese Whiz poured over top. (I did too. Yum!) I love it in soups, salads, gratins, etc. I just love Broccoli.
Ant that's my five things about me for this week. Nothing earth shattering here, but I hope some of it was interesting and maybe even something WE have in common! ☺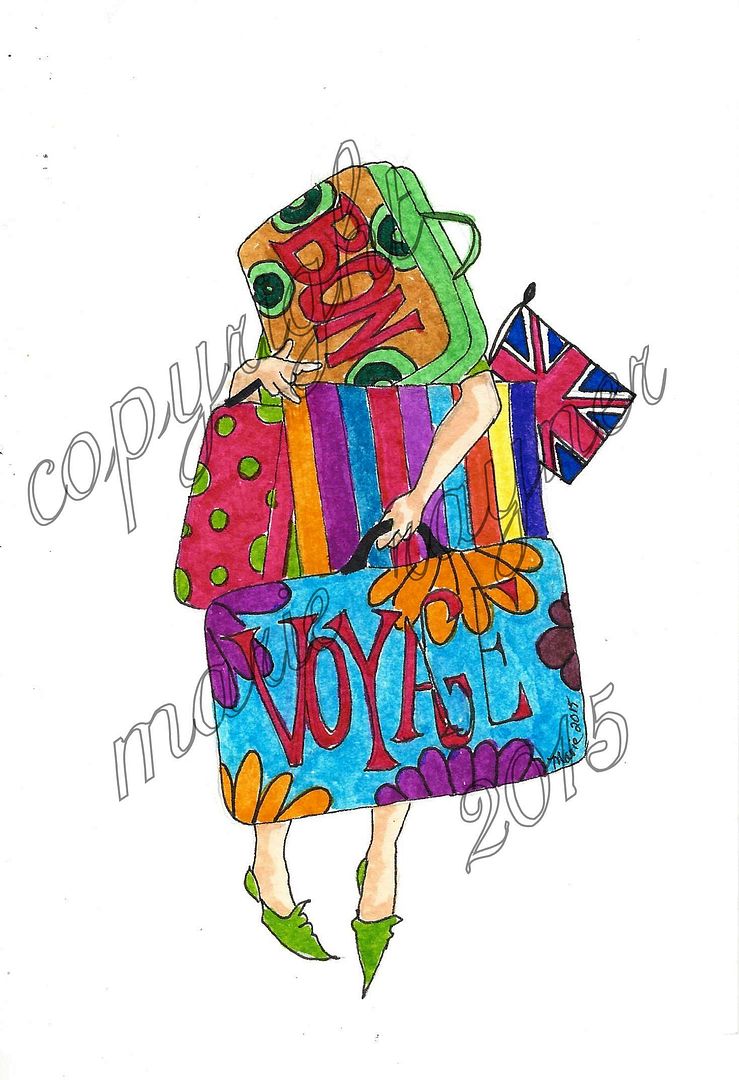 A Going Away card I painted for someone yesterday afternoon. I hope she likes it.

A Bookmark I painted as a gift for someone else. I hope she likes it too.
I do so love painting the little bookmarks and things.
We went out doing Missionary work yesterday morning. Attempted three visits, but only one was home. Brought a meal over to a young mum who is due to have a baby any day now. She can put it in the freezer for when she comes out of the hospital and is overwhelmed. This is her sixth child. Then last night we were invited to dinner to some friends' who are thinking of going on a mission also. It was delicious. We had a nice time. They are looking favourably on doing the same as us. I am happy for them as I know they will love every minute of it.
A thought to carry with you through today . . .
❥✻❥.¸¸.✿¨¯`❥✻❥¸¸.✿¨¯`❥✻❥.¸¸.✿¨¯`❥✻❥
The cure for anything is salt water . . .
sweat, tears, the sea . . .
~Isak Dinesen
❥✻❥.¸¸.✿¨¯`❥✻❥¸¸.✿¨¯`❥✻❥.¸¸.✿¨¯`❥✻❥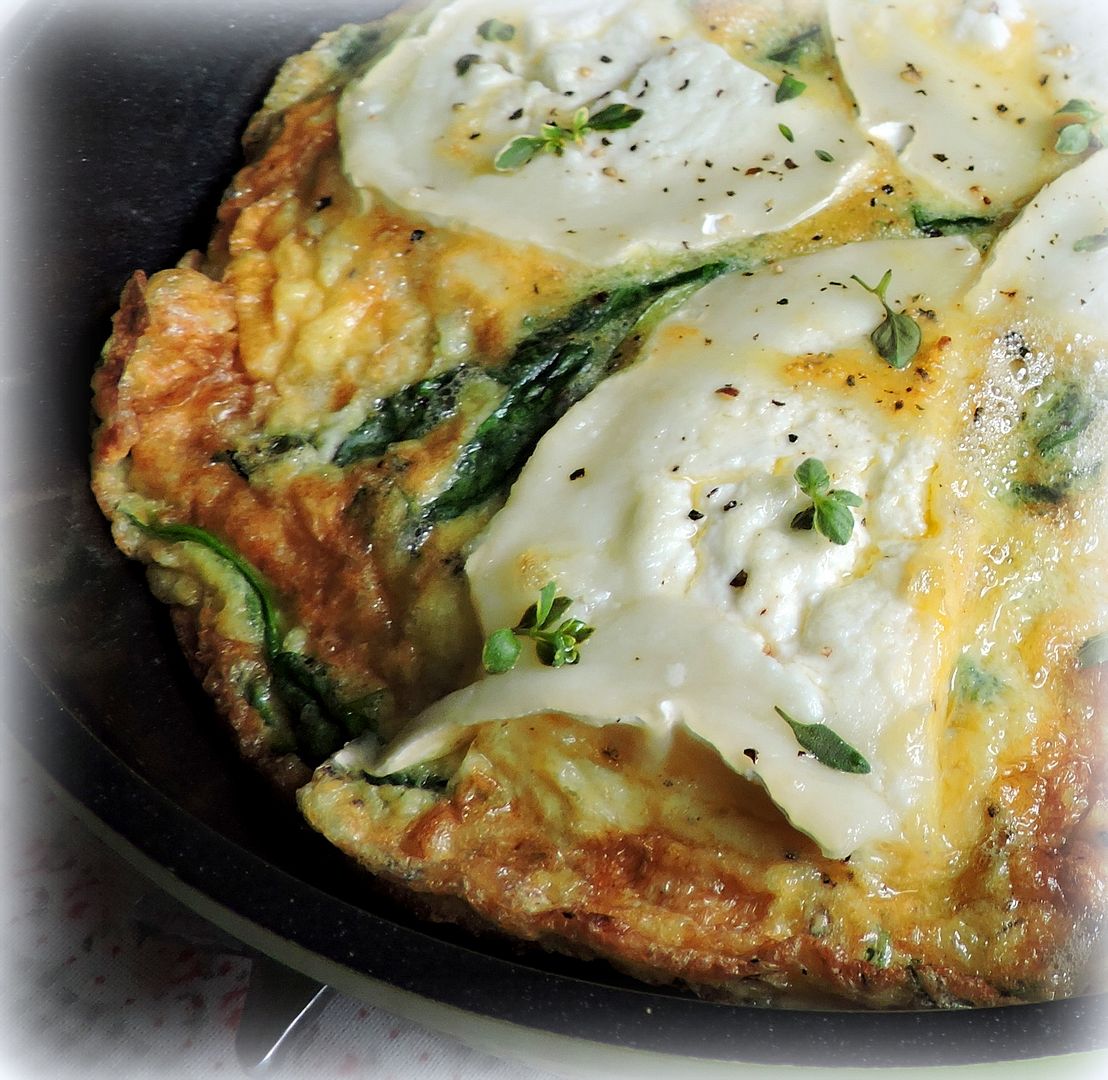 Cooking for Two in the English Kitchen today . . . a lovely
Goats' Cheese and Spinach Frittata!
Deliciously simple!
Have a fabulous Thursday! Don't forget this simple truth . . .
═══════════ ღೋƸ̵̡Ӝ̵̨̄Ʒღೋ ═══════════ ⊰✿░G░O░D⊰✿⊰L░O░V░E░S⊰✿⊰░Y░O░U░⊰✿
═══════════ ღೋƸ̵̡Ӝ̵̨̄Ʒღೋ ═══════════
And I do too.
☺