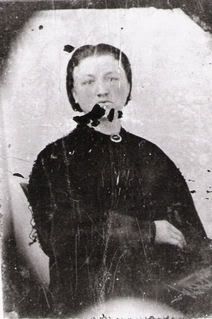 This is my two times Great Grandmother, Ida Maria McNayr Smith. She was born in 1845 in Inglesville, Nova Scotia. She had five daughters with her husband John A Smith, one of which was my Great Grandmother, Henrietta Elizabeth Smith Best. Ida was one of eleven children born to Arod McNayr and Diadamy Whitman McNayr. (Diadamy would be my three times Great Grandmother.)
I love doing geneology. I have been able to trace several of my family lines quite far back, to the Plantagenets, Eleanor of Aquitane and beyond. Willam the Conquereror was an ancestor as was Robert De Brus (also known as Robert the Bruce). Geneology is fascinating. It's wonderful discovering your roots and the stories in the history of your family. These are special connections and all a part of who YOU are.
And that is number one in another Five Things About Me Post!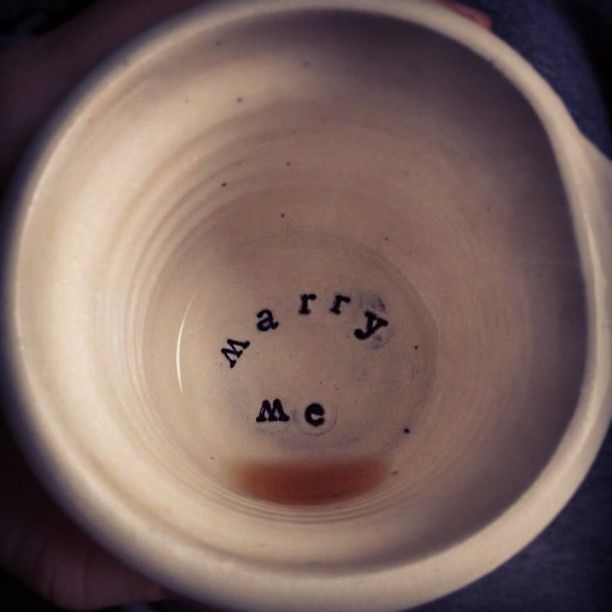 I married far too young the first time I got married, and for all the wrong reasons. I think my ex would agree totally with me on that, because he probably feels the same way. My first husband was the second youngest child in his family, having three older siblings. The first time I met his mother, I thought she was his grandmother. The older children were a LOT older than he and his younger brother. They lived on a farm, which was a huge departure from my own upbringing. It was a lifestyle I had always wanted to be a part of, and had a huge appeal to this airforce brat. I was 19 and in a hurry to leave home, but I had also not been taught how to be independant, and was raised to believe that (as a girl) I was only to graduate from highschool, and get a token education/job until I found a husband who would then take care of me for the rest of my life. My father in law was dying of Leukemia and I think there was a lot of pressure on us to get married more quickly rather than later. (His younger brother got married a couple weeks before us and they are also divorced.) His father made it home from Hospital for his brother's wedding but did not make it out to ours. We spent our honeymoon with his father in Halifax at the VG hospital. The best thing to come out of our union was my eldest son, Anthony. There is a purpose in all things. I love my son dearly. He is and has always been a great blessing in my life.
I have a "thing" for orange cats. I love orange cats . . . as well as Blue Point Siamese. We had Siamese cats the whole time I was growing up, but they were Seal Points. Then when I was raising my children we had Blue Points. They were lovely. My mom has had two orange cats these past thirty years or so. I think orange cats are smarter than regular cats. When I moved over here in 2000, Todd had two cats already. They were not overly fond of me, and so Todd got me my very own kitten. Dandy . . . he was orange, and so cute. We ended up having to give all of our cats away as we had a neighbor who complained to our landlord at the time that they were going into her garden all the time and distressing her. I can totally understand her distress. WE also used to have a cat that would come in our bedroom window (we were living in a first floor flat) in the summer months and sleep on the end of our bed. It was kind of freaky. My growing up cats and the cats during my children's growing up years were always "indoor" cats. It is hard to have an indoor cat here in the UK as the windows don't have screens. Indoor cats live longer than outdoor cats, but I also believe that it's not entirely fair to keep a cat indoors all the time. Cats like being outdoors.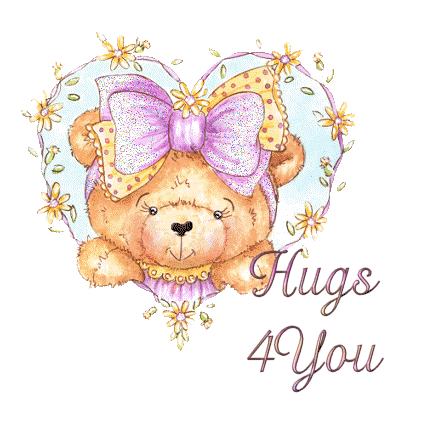 I am a hugger. Probably the first thing I would do upon meeting you would be to give you a big hug. I love hugging and being hugged. I am also a patter. As I hugged you I would also be patting your back. I hug and I pat. Together. It's just who I am.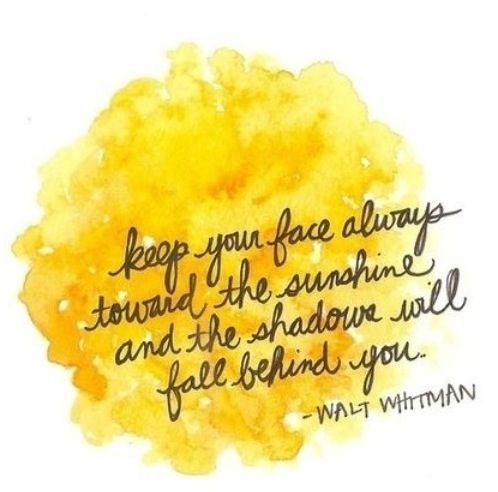 I love it when the sun is shining, but I don't like being out in the sunshine. I prefer to enjoy it from indoors, or the shade. It hurts my eyes to be out and about in it and I can't wear sunglasses. (They make me feel motion sick for some odd reason. It's an eye/inner ear thing I guess.) There is nothing more beautiful than a sun shiny and warm day . . . but I enjoy them from the shade.
And that is the final thing about me for today! I always love hearing new things about you as well. Care to share?
A thought to carry with you through today . . .
❥✻❥.¸¸.✿¨¯`❥✻❥¸¸.✿¨¯`❥✻❥.¸¸.✿¨¯`❥✻❥
We make a living by what we get . . .
we make a life by what we give.
~Winston Churchill
❥✻❥.¸¸.✿¨¯`❥✻❥¸¸.✿¨¯`❥✻❥.¸¸.✿¨¯`❥✻❥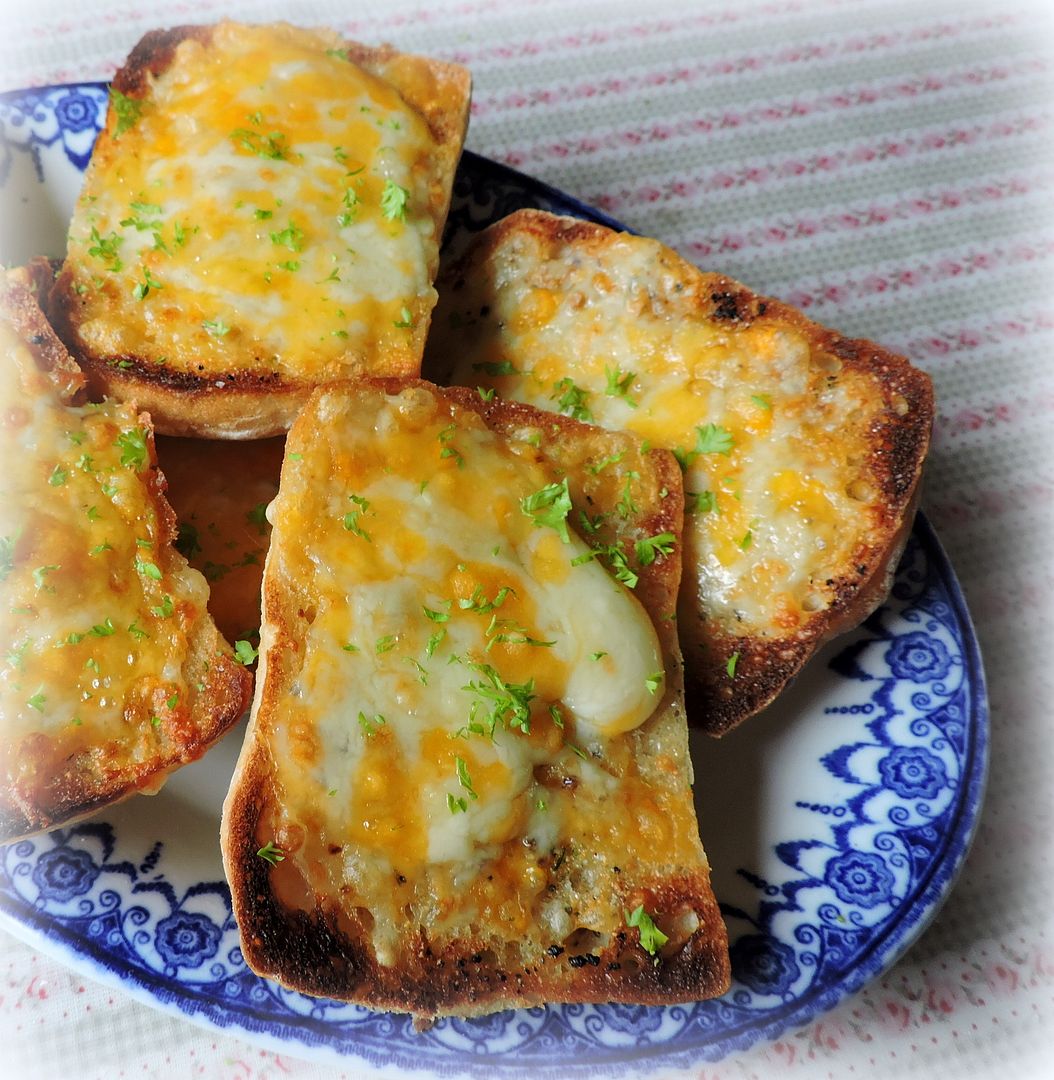 Cooking in The English Kitchen today . . .
Cheesy Garlic Bread
. Simple.
Have a fabulous day whatever you get up to! Don't forget . . .
═══════════ ღೋƸ̵̡Ӝ̵̨̄Ʒღೋ ═══════════ ⊰✿░G░O░D⊰✿⊰L░O░V░E░S⊰✿⊰░Y░O░U░⊰✿
═══════════ ღೋƸ̵̡Ӝ̵̨̄Ʒღೋ ═══════════
And I do too!
Happy Day!