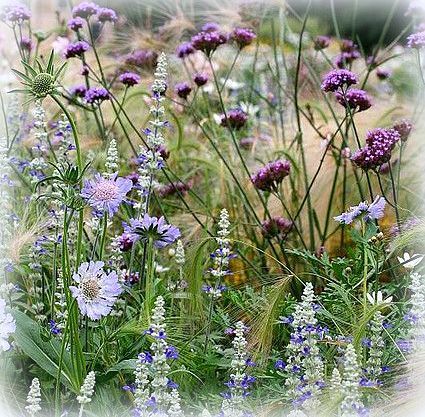 It's hard to think that the year is half gone already. High summer may be kept for a few more weeks, but the twitterings of the birds will soon begin to quiet and the woods will be filled with a feeling of heaviness as drowsiness follows the fulfilment of June . . .
To be sure there is still much to anticipate . . . the harvesting of corn and fruit, the pageantry of the mid-summer garden . . . but for those of us who are in tune with the moods of the earth . . . we sense impending change . . . as days shorten . . . . imperceptably at first, and unconsciously we turn our faces towards the sunset of the year.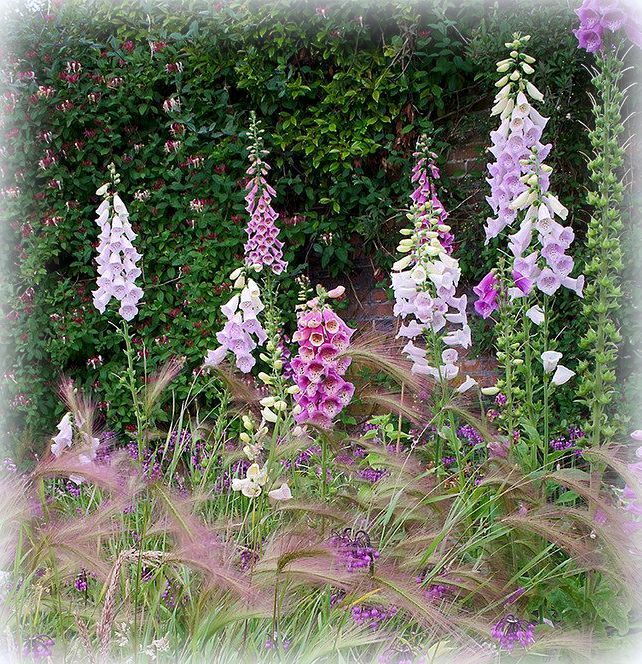 Loveliest now . . . in summer's golden hours, the foxglove . . . She lifts her purple towers above the wildflowers at her feet. No hands are needed to tend her. She stands proud and dignified . . . almost regal in the wildflower garden. Her stately steeples rock and all of her fairy clappers ring with each sudden rush of wing or wind.
Oh that mortal ears could hear the chiming of the foxglove bell . . .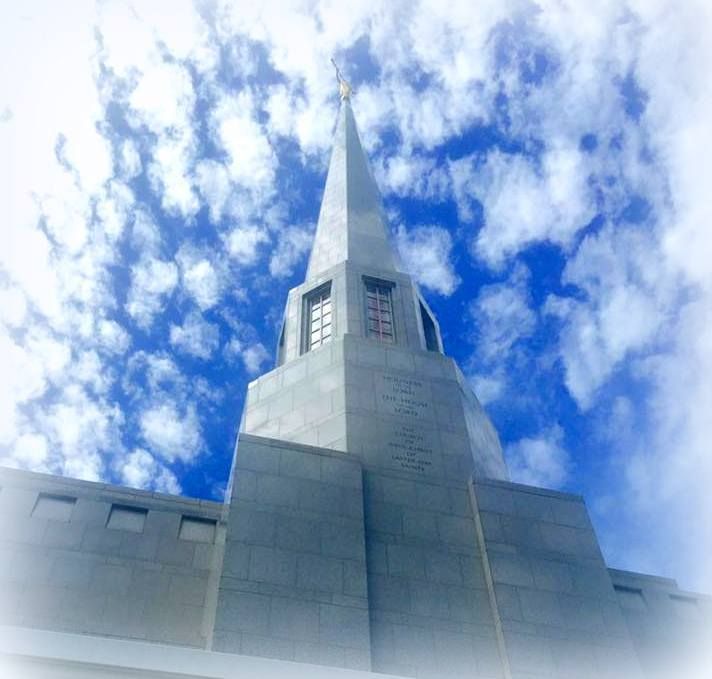 We had the most beautiful day at the temple yesterday. The sun was shining gloriously and the flowers were all blooming so beautifully. I think this was the first time I have been to the Preston Temple in summer. Normally we have been so busy or away at this time of year, or it is raining when we go. Yesterday was "just perfect."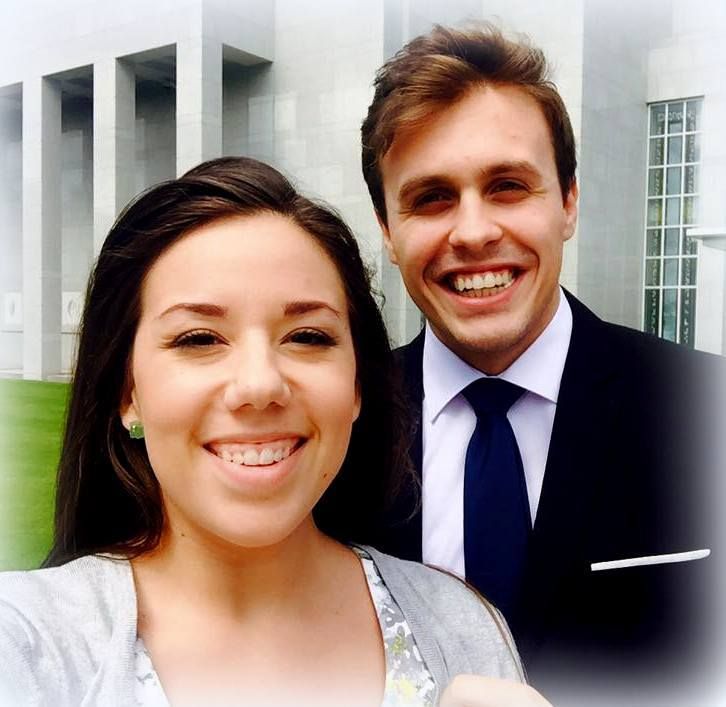 Of course this sweet young couple added to the wonder of the day. They are so cute together. I don't think Jose ever stops smiling. He seems so easy going. Todd told him that the two most important words to remember as a husband are "yes" and "dear." I told him the most important rule to remember is to "leave your woman's chocolate alone." haha
Seriously we had a great day. We were both exhausted when we got home last evening. The traffic on the way home was horrendous. I said to Todd . . . it's Friday afternoon, everyone is eager to begin their weekend . . . the motorway was terribly congested and busy. We got there in the end though. The two younguns were dozing away in the back seat. It was just like having kids again. ☺
Today we are off to a Summer Fete in a village near our chapel. We are putting up a Marquis there and there will be games of chance for the kiddies to win simple prizes. We are doing face painting and we have a Disney Princess (Elsa) in attendance for children to have their photos taken with. Plus the Young Missionaries will have a display and be handing out invites to the "Meet the Mormons" event we are holding at our chapel tomorrow night.
If you are not familiar with it "Meet the Mormons" is a film which came out a year or so ago and is available now on DVD. It follows the lives and examines the diversity of six members of the Church of Jesus Christ of Latter Day Saints, taken from around the world. It's really good. We've seen it twice already. We are inviting people to come and see it at our chapel tomorrow night at 6 PM. It promises to be a great evening!
And with that I will leave you with a thought for today . . .
❥✻❥.¸¸.✿¨¯`❥✻❥¸¸.✿¨¯`❥✻❥.¸¸.✿¨¯`❥✻❥
"If we have each other, nothing matters,
come what may.
Life to us will bring new hope
with every passing day . . .
Alone I halt and falter, but together we go far.
Love shall be our guide, our sunset lamp,
our morning star . . . "
~Unknown
❥✻❥.¸¸.✿¨¯`❥✻❥¸¸.✿¨¯`❥✻❥.¸¸.✿¨¯`❥✻❥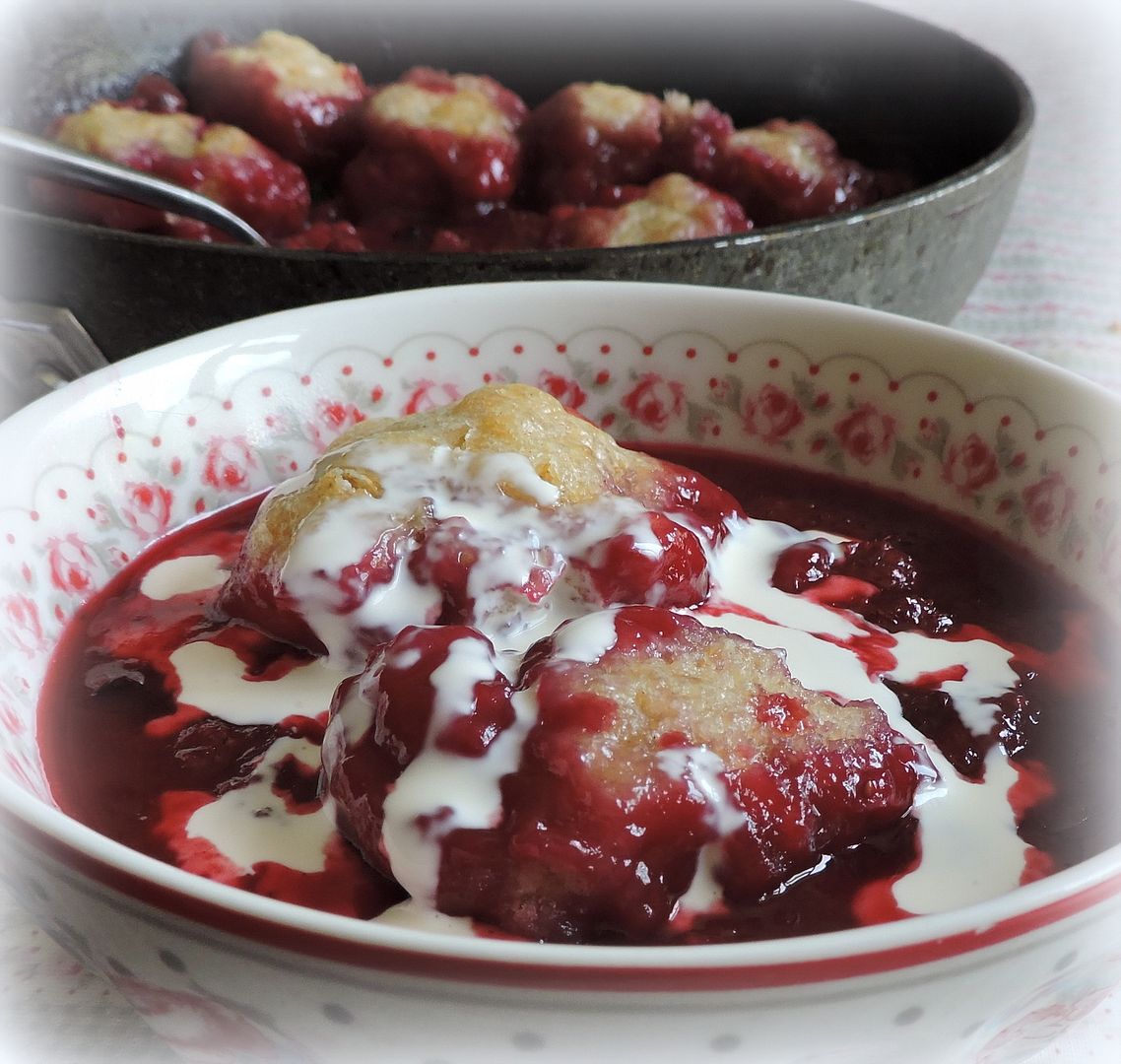 Cooking in The English Kitchen today . . .
Bumbleberry Slump.
Delicious!
Have a wonderful Saturday. I hope that wherever you are the sun shines down upon you! Don't forget . . .
═══════════ ღೋƸ̵̡Ӝ̵̨̄Ʒღೋ ═══════════ ⊰✿░G░O░D⊰✿⊰L░O░V░E░S⊰✿⊰░Y░O░U░⊰✿
═══════════ ღೋƸ̵̡Ӝ̵̨̄Ʒღೋ ═══════════
And I do too!