Yes, that is quinoa. NOT a fan. I can hardly stand to look at the stuff. The sight of it makes me want to gag. It's that little tail thing it has going . . . reminds me of worms. Little tiny pin worms. I don't care if it is good for you. I don't care if it's a super food, super protein, whatever. I don't care how popular it gets/is. I am not eating it. End of. You will never see any recipes using it on my page. Nope. Nope. Nope.
And yes, that is the first thing in a five things about me post. ☺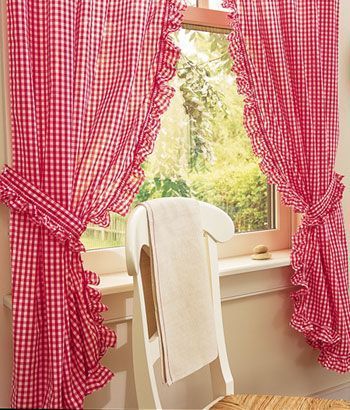 I love gingham. Red and white is my favourite, followed by blue and white . . . but brown and white also does it for me.
Sorry I couldn't resist. Which leads me to fact three . . .
I have a wierd sense of humor. I like irony. I like cheesy jokes. I am not into dirty jokes. I am not into racial jokes or jokes that poke fun at a certain culture etc. I think life itself can be quite funny, and I don't mind laughing at myself. I will not make a joke at the expense of others. That is not funny.
I have a taste for all things romantic and feminine. I love, LOVE flowers and lace. Pretty linens. Pretty dresses, etc. Vintage linens. Roses. Antique Lace. Pearl buttons. White washed furniture, looking well used. The colour pink. All things Potter . . . That's me. (I've seen the film Miss Potter about 10 times.)
I love cardigans and twin sets. If I could have one in every colour, I would. I used to have two twin sets a long time ago. One was burgundy and the other sage green. The sweater tops had pearl embroidery around the neckline, and the cardigans pearl buttons. I loved them. I wore them out. (I also used to have a gingham skirt that I loved and wore out.)
And that's my five things about me this week. I am betting we have something in common.
A thought to carry with you through today . . .
❥✻❥.¸¸.✿¨¯`❥✻❥¸¸.✿¨¯`❥✻❥
Make an adventure of all that you do,
Do it with humour and zest,
Looking at life from the broad point of view,
Giving your utmost and best.
❥✻❥.¸¸.✿¨¯`❥✻❥¸¸.✿¨¯`❥✻❥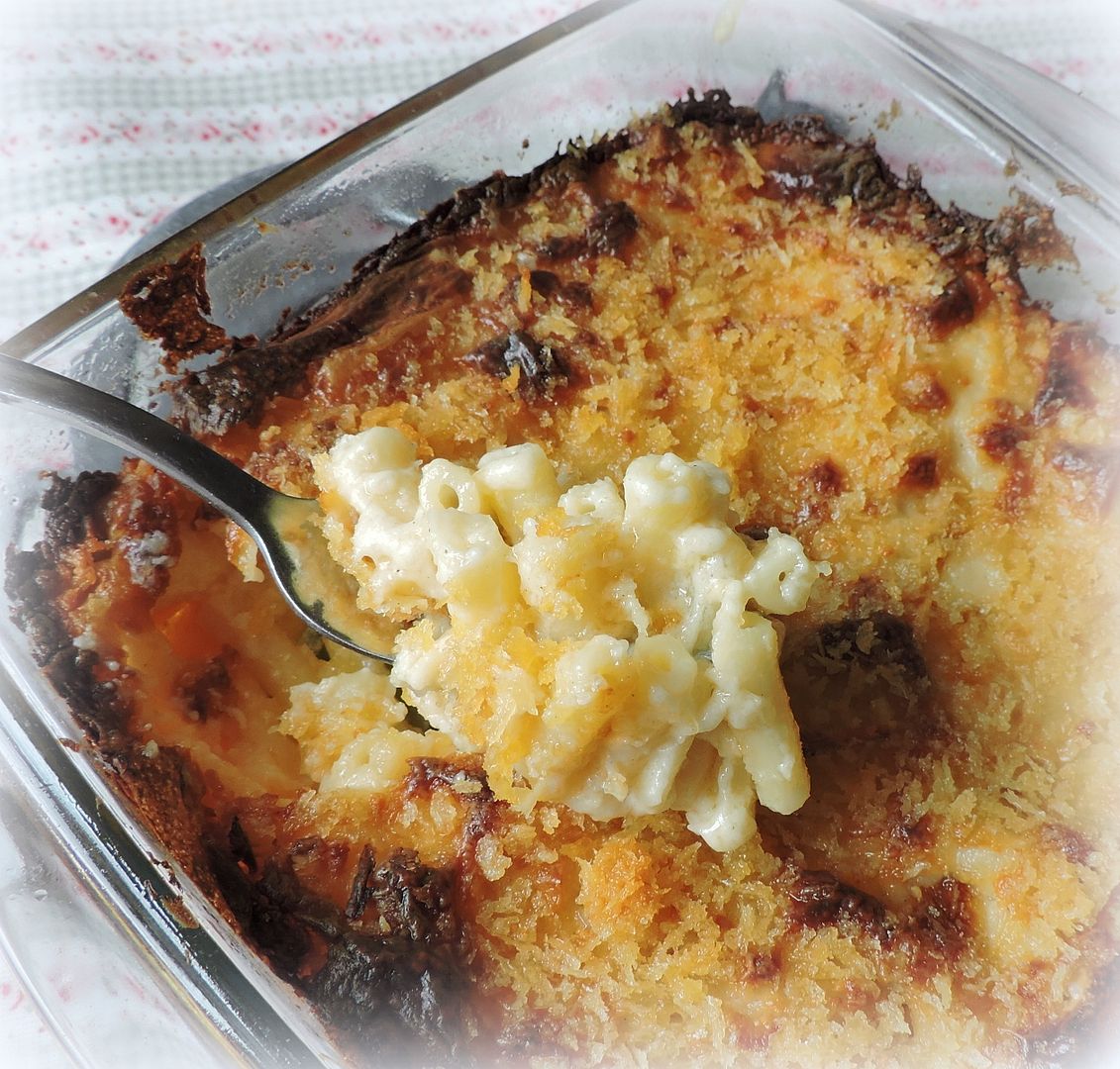 In The English Kitchen today . . .
Sour Cream Mac and Cheese
. Rich and delicious.
Have a fabulous Thursday! Wherever you go and whatever you do, stay safe and don't forget . . .
═══════════ ღೋƸ̵̡Ӝ̵̨̄Ʒღೋ ═══════════ ⊰✿░G░O░D⊰✿⊰L░O░V░E░S⊰✿⊰░Y░O░U░⊰✿
═══════════ ღೋƸ̵̡Ӝ̵̨̄Ʒღೋ ═══════════
And I do too!