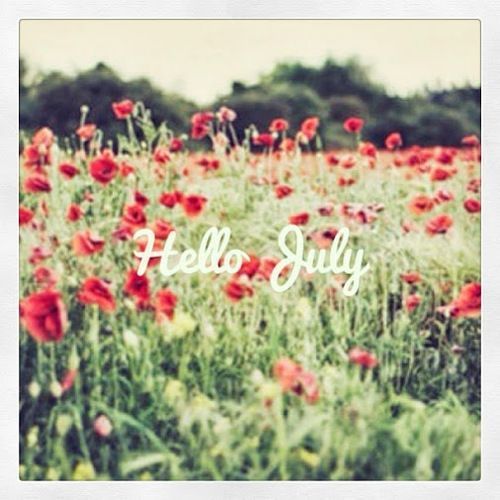 With July comes still blue days . . . . where heat shimmers over the fields, crackling and sultry. Grass lays stacked, having been mown in the meadows and the evening air is fill with the sweet and heavy scent of newly cut hay . . . while wavy fields of sorrel, moon daisies, faded buttercups and feather grasses remain to delight us as we wander thigh-deep through them . . .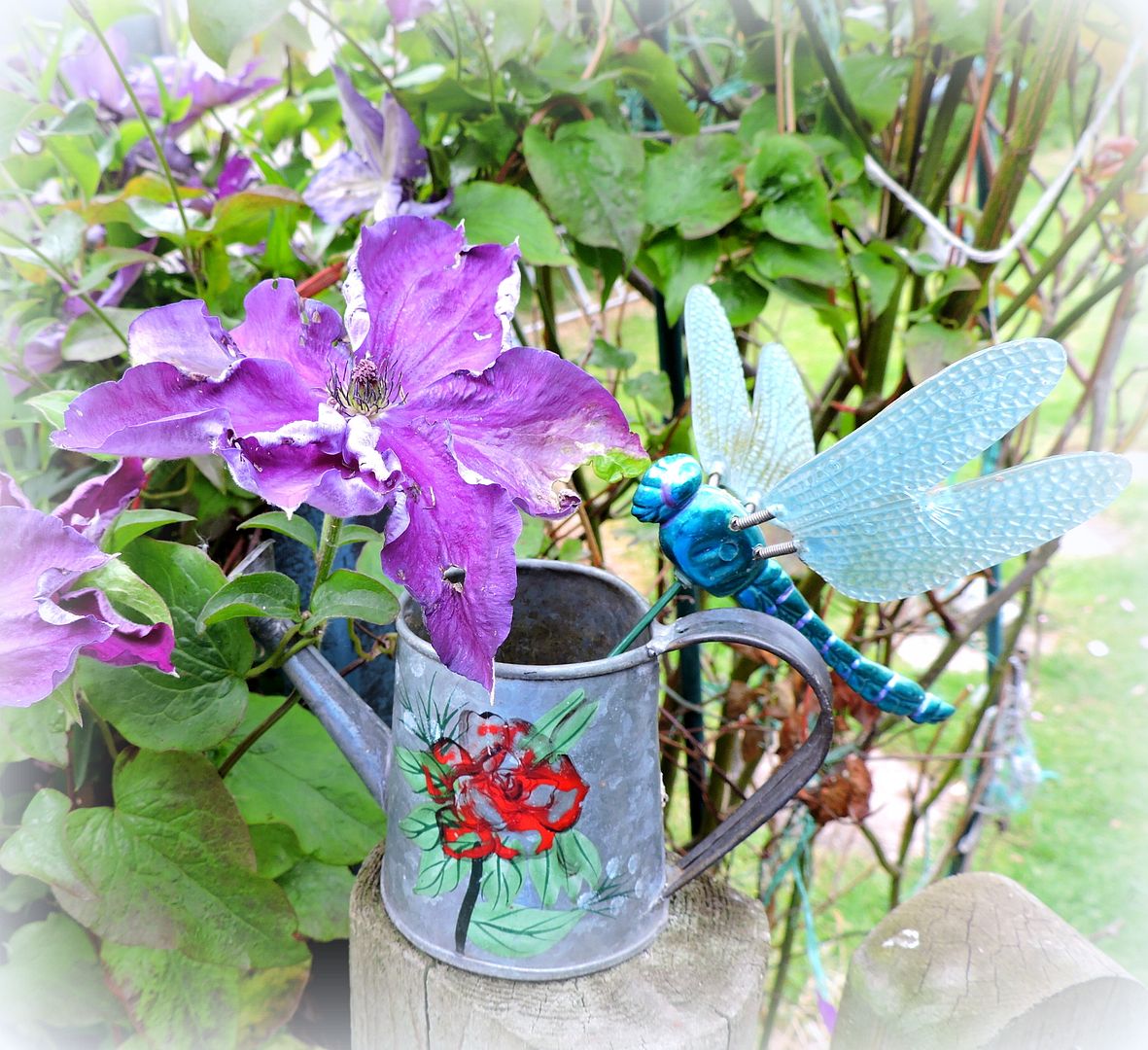 The banks along the lane are embroidered with meadowsweet, agrimony and ragged robin . . . hedges garlanded with honeysuckle and wild roses . . . an old elder tree spreads it's creamy corymbs by the gateway and lilybuds burst their chains, exploding in dance beyond the garden wall . . .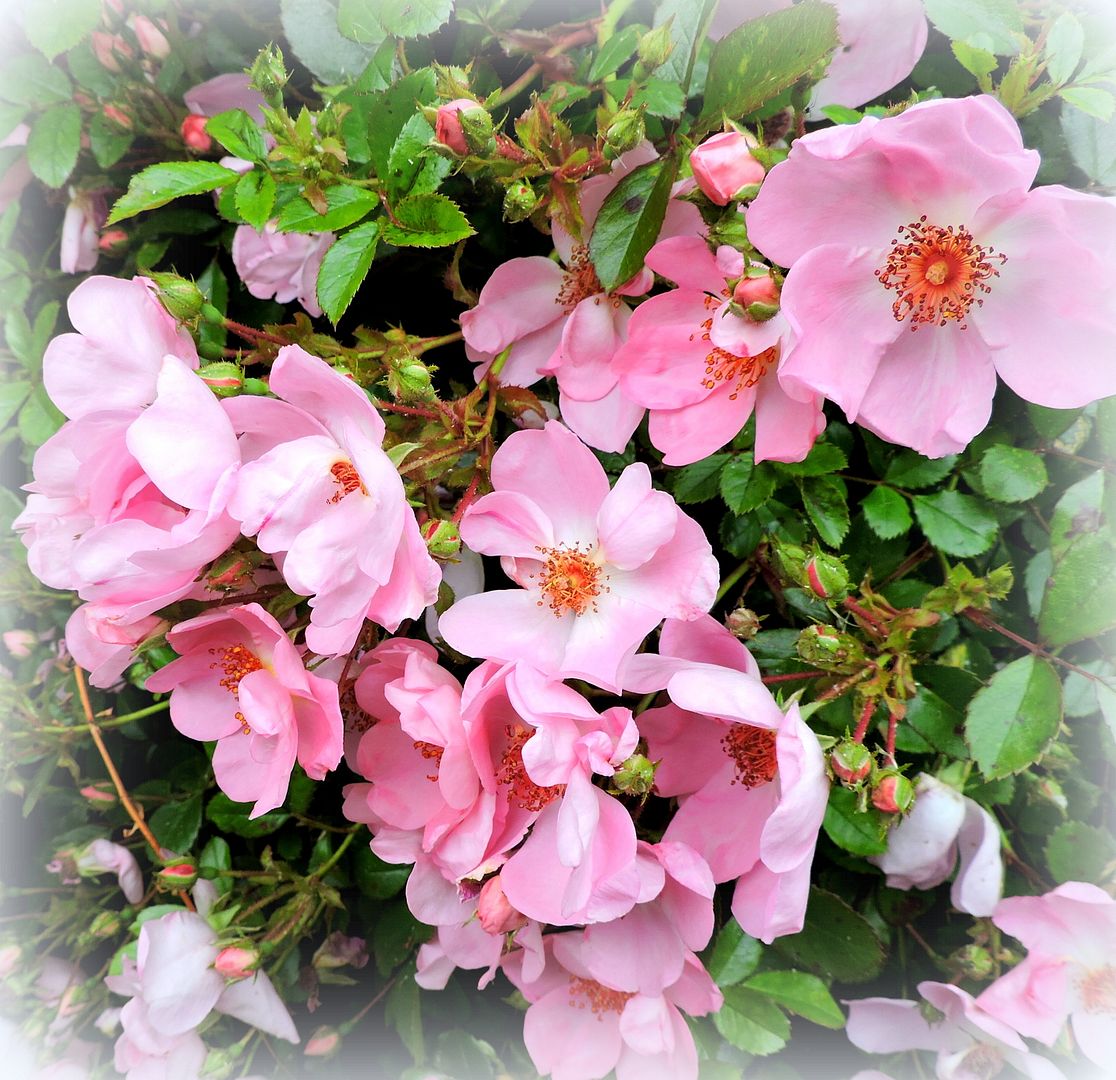 In a quiet garden where birds and flowers abound
Speak gently and tread softly,
You walk on holy ground.
For into every garden God cometh secretly
His presence there disclosing
To all with eyes to see.
"And they heard the voice of the Lord God
walking in the garden in the cool of the day."
~Genesis 3:8
What a glorious day we had yesterday, although it was very hot and more than a bit muggy. We were treated to a lovely breakfast set in the midst of a field of oats, and a whole lot more. I haven't yet downloaded the photographs, so will wait until I do before I tell you more about our day with the MornFlake people down in Crewe! But we did have a fabulous
fabulous
day and I was really glad that we had gone.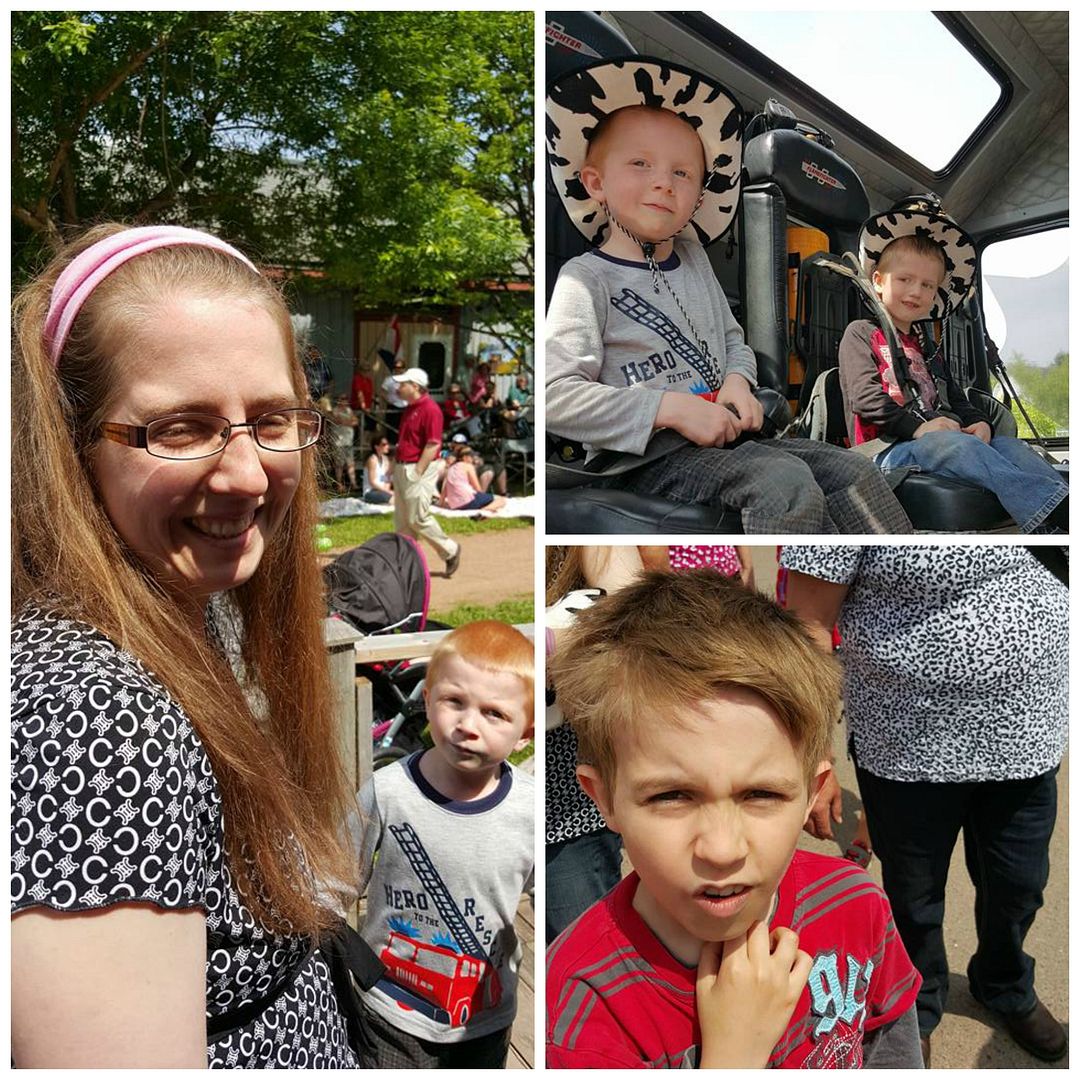 Elsewhere in the world my family was busy with Canada Day Celebrations. This is Doug's family with Kayla and the boys, Jon, Josh and Jacob. Doug is making the same mistake as I did when my babbies were growing up . . . always being behind the camera! Apparently Jon's tongue came out right after this photo was taken. He's nine years old now . . . and at that cheeky age where they don't want their photographs taken!
This morning I am off to Costco with the other Senior Missionary Couple to pick up things for the barbeque on Saturday and then tonight we have a Ward Missionary Meeting at the chapel. It looks like we are in for another fine day. Although I am not over fond of the heat and humidity, I know Todd loves it, so I am happy for him. Myself . . . I would not mind it if it were a tad bit cooler and the humidity took a flying leap for Timbucktoo!
And with that I will leave you with a thought to carry with you through today . . .
❥✻❥.¸¸.✿¨¯`❥✻❥¸¸.✿¨¯`❥✻❥.¸¸.✿¨¯`❥✻❥
"Why must people kneel down to pray?
If I really wanted to pray I'll tell you what I'd do.
I'd go out into a great big field all alone
or in the deep, deep woods
and I'd look up into the sky
—up—up—up—into that lovely blue sky
that looks as if there was no end to its blueness.
And then I'd just feel a prayer."
~L M Montgomery, Anne of Green Gables
❥✻❥.¸¸.✿¨¯`❥✻❥¸¸.✿¨¯`❥✻❥.¸¸.✿¨¯`❥✻❥
Cooking in The English Kitchen today . . . a low fat
Bacon, Tomato and Basil Toastie
.
I hope you have a great Thursday ahead of you! Don't forget!
═══════════ ღೋƸ̵̡Ӝ̵̨̄Ʒღೋ ═══════════ ⊰✿░G░O░D⊰✿⊰L░O░V░E░S⊰✿⊰░Y░O░U░⊰✿
═══════════ ღೋƸ̵̡Ӝ̵̨̄Ʒღೋ ═══════════
And I do too!!