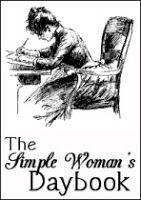 FOR TODAY, October 1, 2014
Outside my window ...
The sun is rising. I am late starting. I have a very sick doggie on my hands. I just hope and pray it's not a vet job.
I am thinking ...
"In a world with so much darkness, each new temple brings light and blessings to those who attend."
~Sister Marriott
With a Temple of the Lord only two hours away, Todd and I need to go more often. It's the cost of petrol that keeps us from going. We need to start making more sacrifices so that we can go at least once a month if we can.
I am thankful ...
I am thankful for each new day I am given and for the many blessings I take for granted. I am trying not to take them so for granted.
In the kitchen ...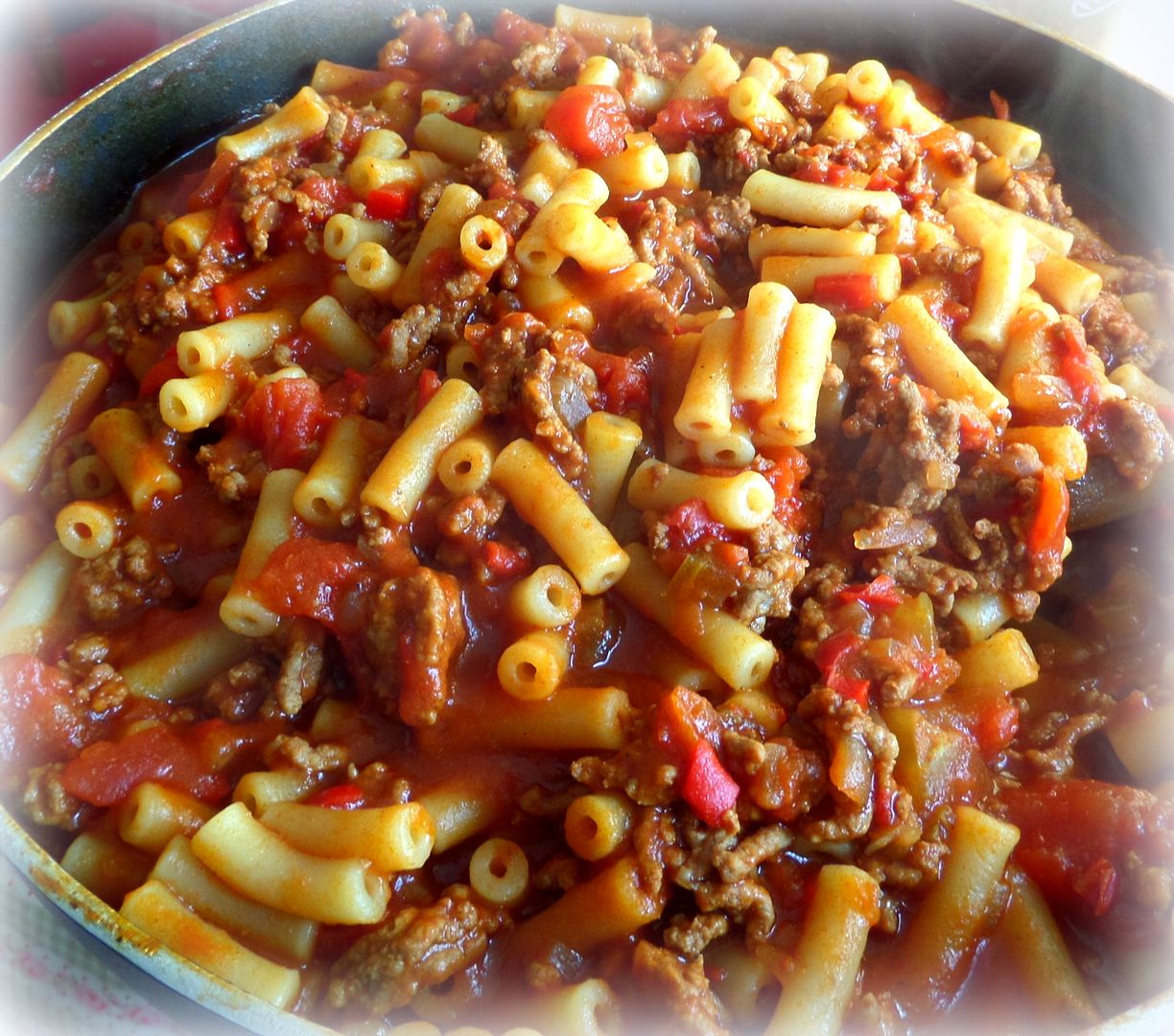 Slumgullion.
I am sure every family has their own recipe for this. This is mine. Todd ate it and did not complain overly much. I think I may be converting him, one pasta recipe at a time, lol.
On my "To Cook" list ...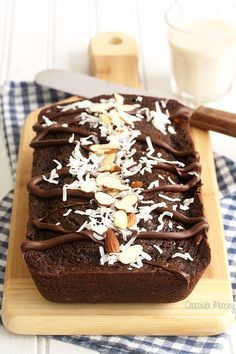 This
Almond Joy Bread
from Chocolate Moosy looks pretty good don't you think? Just one problem however . . . Todd hates baked chocolate goods so I would have to eat it on my own with Ariana's help I guess. Dare I risk it? Me thinks I might!
I am creating ...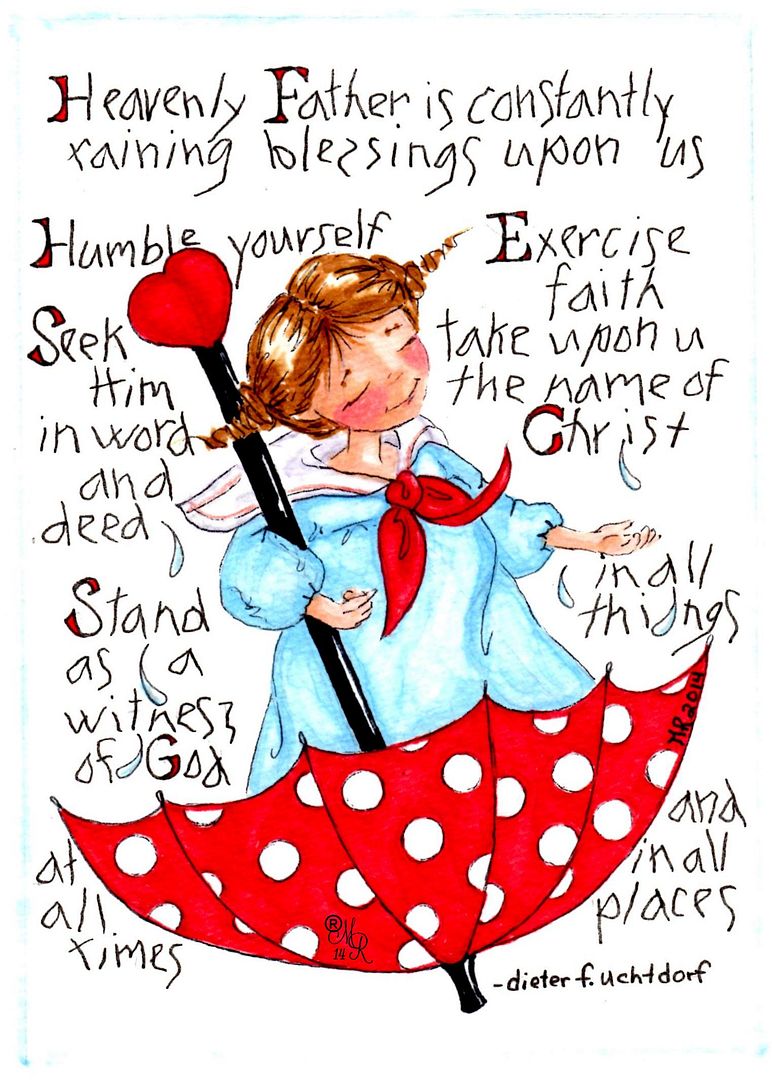 I did this yesterday afternoon, based on the talk by President Uchtdorf that he gave at the General Women's Meeting on Sunday. It's just for my own personal use, as a reminder to me of the things I need to be doing.
These dinosaur crayons created by melting down old crayons and molding them in chocolate molds are a brilliant idea. Found on
She Knows
.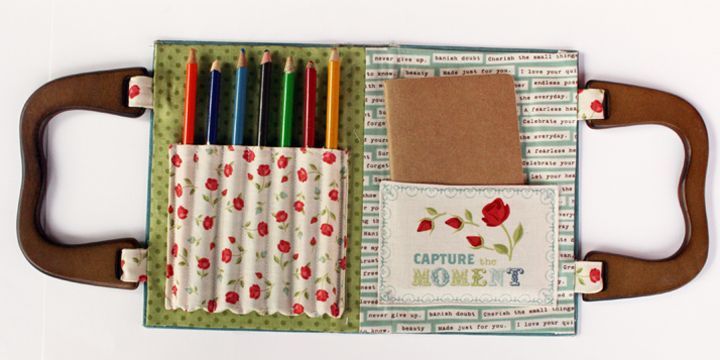 This Activity Book is just brilliant. You have to check it out on
Cosmo Cricket
. There is a complete tutorial. I love it! What a fab thing to make so that you can keep the kiddos occupied during church on Sunday mornings!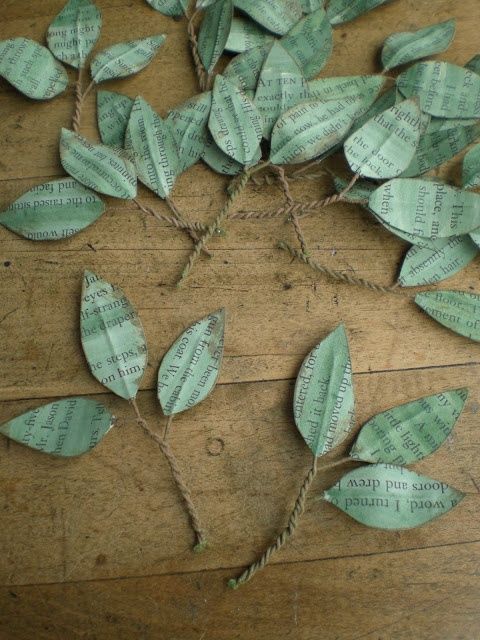 Love these paper leaves, made using old books. Found on
Todolwen, Old to New
.
She makes them into nests . . .
They are so beautiful.
I am going ...
I strongly suspect we shall be visiting the Vet today . . .
I am reading ...
The Sisters, The Saga of the Mitford Family
, by Mary S Lovell
This is the story of a close, loving family splintered by the violent ideologies of Europe between the world wars. Jessica was a Communist; Debo became the Duchess of Devonshire; Nancy was one of the best-selling novelists of her day; beautiful Diana married the Fascist leader Sir Oswald Mosley; and Unity, a close friend of Hitler, shot herself in the head when England and Germany declared war. The Mitfords had style and presence and were mercilessly gifted. Above all, they were funny hilariously and mercilessly so. In this wise, evenhanded, and generous book, Mary Lovell captures the vitality and drama of a family that took the twentieth century by storm and became, in some respects, its victims."
So far it's a cracking read, especially if you like biographies. I was intrigued as the last of the sisters died last week at the age of 92 and so I looked them up and found this book and decided I wanted to learn more about them.
I am hoping ...
Mitzie feels a lot better soon. I don't like it when she isn't well.
Makes me smile ...
Eloise Wilkin Illustrations make me smile. I love them. They remind me of my childhood and the books I so loved to read. Little Golden Books. They were brilliant. I wish I still had them.
I am learning ...
Addictive behavior manifests itself in many ways. I think I have addictions. They may not be to drugs or alcohol or ciggarettes, but addictions all the same. An eating disorder is a form of addiction. Spending money you don't have can be an addictive behavior. Learning to control them is empowering. Our church has a very good program on addiction recovery.
You can learn more about it here
.
Around the house ...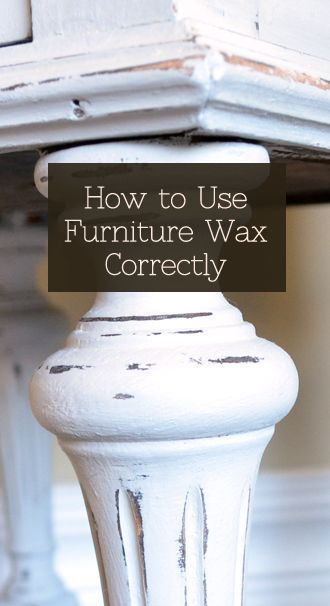 How to use furniture wax correctly. I never knew this. Found on
Painted Furniture Ideas
.
How to get rid of mold. Found on
The Space Between
.
Make your own Lavender Linen Spray. From
Brown Paper Packages
. Brilliant. I love the scent of Lavender.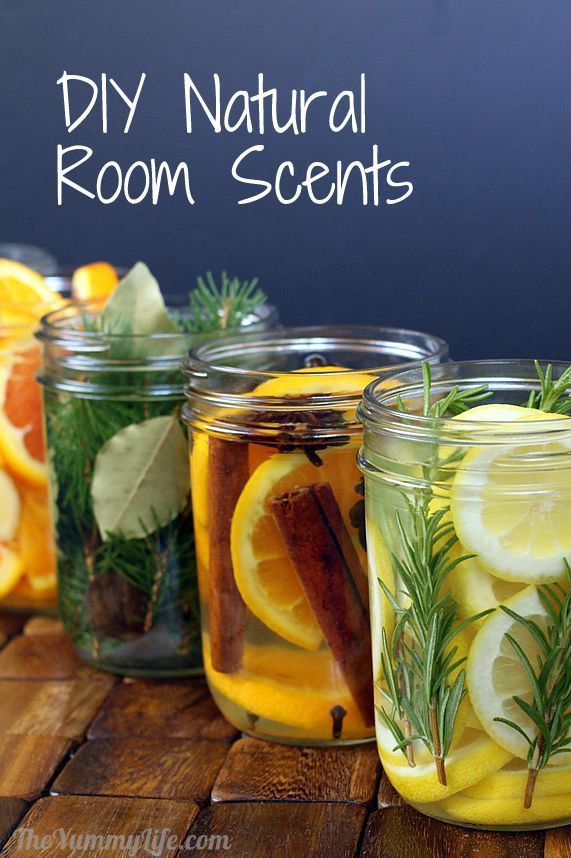 DIY Natural Room Scents. From
The Yummy Life
. People are so inventive.
I am pondering ...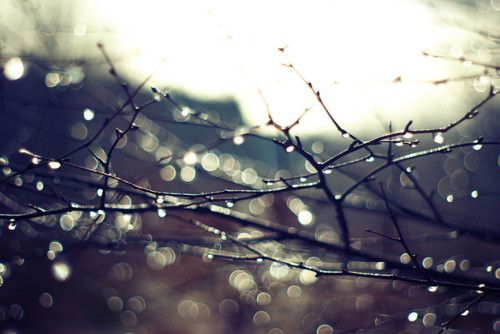 How can one witness the miracle of all that surrounds us from the largest of creations to the very smallest and not see divinity?
A favourite Quote for the Day ...
`*.¸.*✻ღϠ₡ღ¸.✻´´¯`✻.¸¸.Ƹ̴Ӂ̴Ʒ..
(¯`v´¯)
`*.¸.*´Ƹ̵̡Ӝ̵̨̄Ʒ
¸.•´¸.•~♥♥♥~•.~
ღϠ₡ღ¸.✻´´¯`✻.¸¸.Ƹ̴Ӂ̴Ʒ.
(¸.❀⁀⋱‿✿"
"Only the home can compare to the temple in sacredness."
~Linda K Burton
One of my favourite things ...
Greengate Ceramics. I especially love the Fay Blue and White pattern. I do have a few pieces I have collected. I quite simply adore them. I feel truly blessed to have the few pieces I do.
A peek into my day...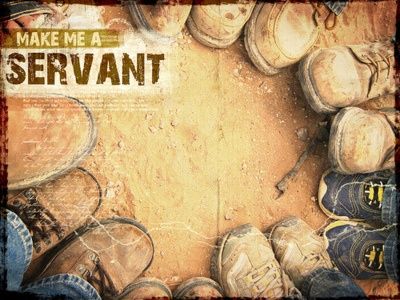 I try to find at least one way each day where I might be a service to someone else. It doesn't have to be anything grandiose, it can simply be a small act of kindness, or a caring gesture. I try to be God's hands on earth in whatever way I can, and to find a way to do that each day of my life. It is kind of selfish really because I always end up getting back far more than I have given.
And that's my day book for this week!
⋱ ⋮ ⋰
⋯ ◯ ⋯ Take time to enjoy the small*´¯`.¸¸.☆
⋰ ⋮ ⋱ blessings in life.*´¯`.¸¸.☆
✿¸.•*¨`*•..¸✿ ✿¸.•*¨`*•..¸✿
╬♥═╬╬═♥=╬╬═♥╬╬═♥╬╬═♥=╬╬♥═╬
░░░░░░░░░░░░░ ░░░░░░░░░░░░░

Wherever you go and whatever you do I hope there's a wonderful day planned for you!
═══════════ ღೋƸ̵̡Ӝ̵̨̄Ʒღೋ ═══════════ ⊰✿░L░O░V░E⊰✿⊰✿⊰✿⊰✿⊰✿⊰░Y░O░U░⊰✿
═══════════ ღೋƸ̵̡Ӝ̵̨̄Ʒღೋ ═══════════