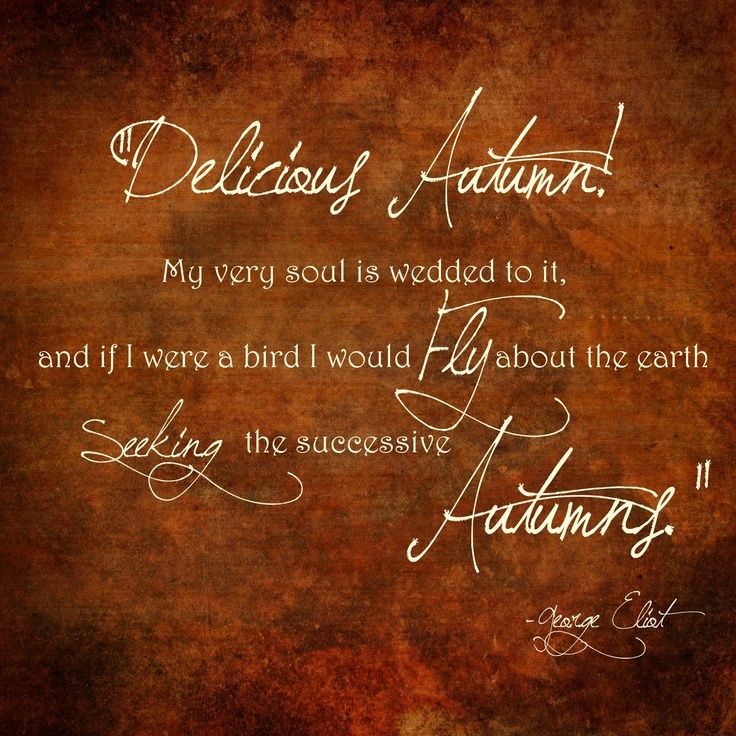 There is a sameness about trees in the summer time . . . a time when all forms of bole and bough are covered in heavy, green foliage . . . the green may vary, but not by much . . .
But Autumn . . . oh Autumn . . .
When the leaves begin to fall . . . one by one . . . we start to see the individuality of each single tree as their outlines appear and they put on their autumn gowns, each coloured spectacularly in their own special way . . .
The Garden holds a ball . . . attended with a glorious blaze of gowns . . . sumach, liquidambar, maple and cherry . . . the beautiful parrotia persica outglowing all in her burning dome of gold and crimsom leaves . . . each leaf dancing to the tune of the brisk Autumn wind . . . they float down to earth and skitter across the pavement in a flurry of steps . . .
In the woodland nearby . . . oaks stand tall, still green above the brown bracken, but lady birch tosses her golden leaves into the wind, slim and graceful amongst the solid masses of fruited thorns . . .
The beech trees however . . . take our breath away. They line the lane . . . dark sentinel trunks . . . sunlight drawing the fire out of the bronze and copper leaves which burn above our heads and smoulder beneath our feet.
Against their beauty all else pales.
"When we see the changing seasons
pass before the eye,
We feel there are unfailing laws
on which we can rely.
We sense a Mind behind it all
When Nature's work we scan . . .
We feel there is a meaning . . .
and a purpose . . . and a plan."
~Patience Strong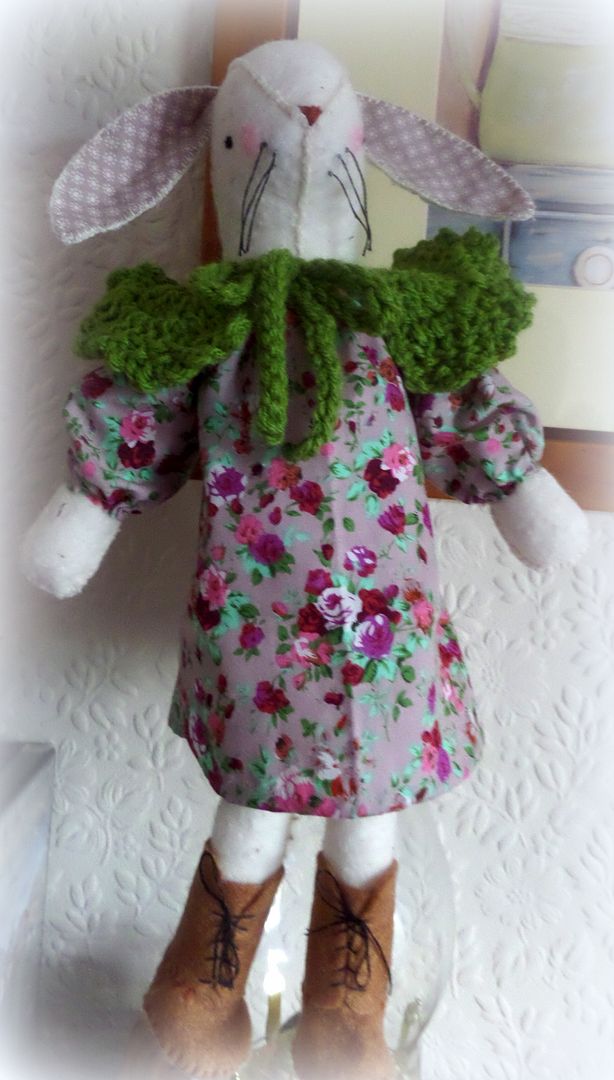 Here she is . . .
Miss Maggie Rabbit
, not quite as beautiful as Alicia's . . . but I am loving her. I did not have the right coloured felt and so I used some warm and natural. I don't have knitting needles either and so I crocheted her a shawl. It's got a bit of a ruffle going on. Her whiskers are kinda droopy . . . I may tweak her here and there. We'll see.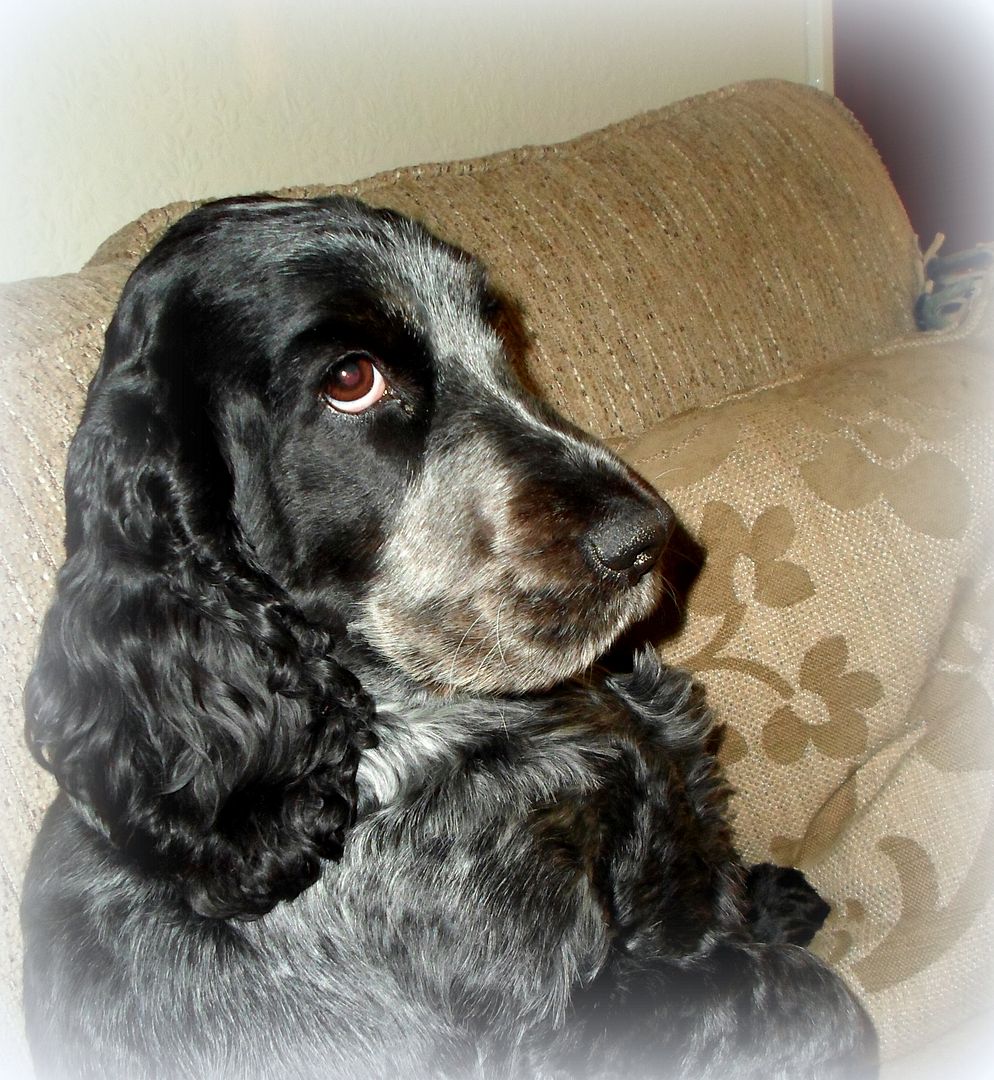 Fluffed, puffed and beee-ute-ified! Our little lady sits prettily for the camera. (Makes a change!) It's only when she is clipped that we can notice the brown which looks almost pink along her jowels. Her siblings were all brown and white. She stood out with her dark colours. I am glad we brought her home to live with us. The breeder said she was very laid back. We just think she is a delight and made our new house into a home, helping to fill the space that was so empty when Jess left us. We love her so very much . . . so . . . very . . . very . . . much.
We are off to visit an elderly couple in the Ward today. We are working on our assignment of gathering the Ward History. They say they have 25 pages of information for us. Exciting stuff!
The wind and rain of yesterday has calmed. It's still dark. What will be the day . . . remains to be seen!
A thought to carry with you through today . . .
❥✻❥.¸¸.✿¨¯`❥✻❥¸¸.✿¨¯`❥✻❥.¸¸.✿¨¯`❥✻❥
"Raise your words
not your voice.
It is rain that grows flowers,
not thunder."
~Rumi
❥✻❥.¸¸.✿¨¯`❥✻❥¸¸.✿¨¯`❥✻❥.¸¸.✿¨¯`❥✻❥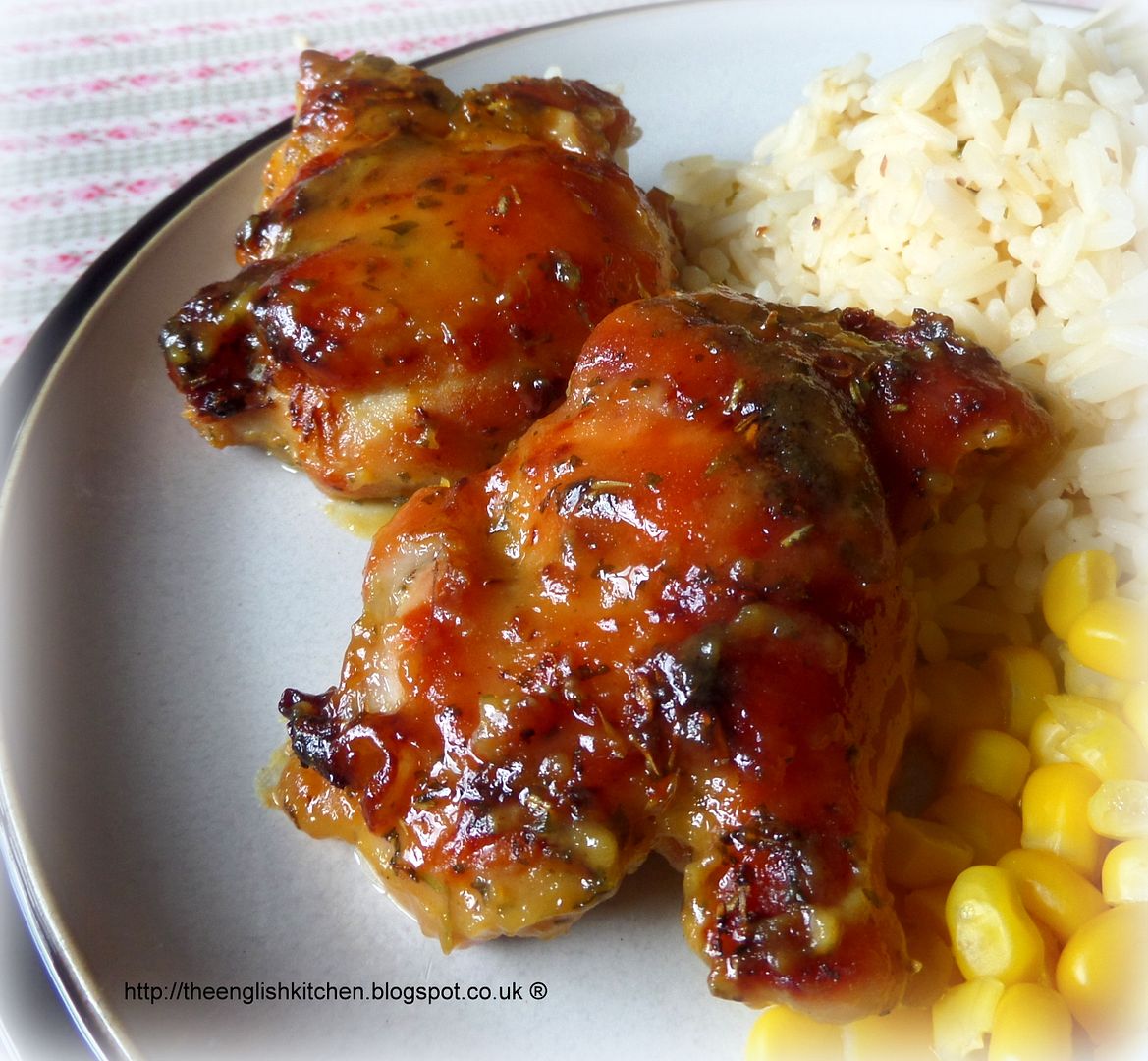 Cooking in The English Kitchen today . . .
Maple & Mustard Glazed Chicken Thighs
! Gorgeously delicious!
═══════════ ღೋƸ̵̡Ӝ̵̨̄Ʒღೋ ═══════════ ⊰✿░L░O░V░E⊰✿⊰✿⊰✿⊰✿⊰✿⊰░Y░O░U░⊰✿
═══════════ ღೋƸ̵̡Ӝ̵̨̄Ʒღೋ ═══════════
Have a glorious Wednesday"