A few of the wow moments, or things I discover each week that tickle my fancy. I hope that they may inspire or tickle yours too!
I adore Goldfish Crackers. I used to be able to buy a jumbo double pack family box of them from Skyco, but they don't seem to have them anymore. I am so going to try out this Goldfish Cracker recipe that I found on
Food4Tots.
It looks really good! They won't be this shape however as I don't have this shape of a cookie cutter. But a rose by any other name and all that. They'll still taste the same!
No source, but I am loving this idea of using old tins for storage containers for pens, pencils, crayons, paint brushes etc. in the craft room! Excellent!
DIY your own Evaporated and Condensed Milk from powdered milk! We always have lots of powdered milk in our food storage, so this is handy to know if I ever need some evap or cond milk and don't have any close by. Saves Todd a trip to the shops! (He'll be pleased!)
Found on Food Storage and Survival.
Yes, I save them. Doesn't everyone? I found this page which shows you 22 different projects you can do with them! These are great projects for anyone who has children, or grandchildren or serves in a calling at church or school where they work with children! Found on
Happy Hooligans
! Just brilliant! There is everything from table toppers to Christmas Decs here.
I know it's another paper roll thingie, but with Halloween just around the corner, this is just too cute not to share! Isn't it adorable. Paper roll Bats! I love it! Found on
Molly Moo Crafts
.
I just love this DIY bedside table made from an old drawer. I would never think of doing anything like this. I am so impressed with the ingenuity of others!! Found
Mobel Pobel.
I think it's just brilliant!
And look at this one! It's an old step ladder! I love it! I found this on
Casa e Jardim
. Brilliant!
Make Up Tips for Women over 40. I Love it! Our skin changes as we age and so does our colouring. Nothing looks worse than a forty or fifty something lady made up like she's still twenty. I need all the help I can get! haha Found on
Walking in Grace and Beauty.
And while I am at it . . . ahem, for those of us who are the other side of fifty. 10 Make up Tips for women over Fifty. Found on
All Women Stalk
. My mom still puts her face on and she's 82. You are never too old to put your face on.
I love lists. I am always making them or collecting them. I found this Deep Cleaning List to print out for cleaning your whole house. It's fabulous
!
I found this on
Stacy Risenmay
. I love it!
I don't know if this actually works, but apparently you don't need to buy helium for balloons when you're having a party. I am so going to try this. All you need is vinegar and baking soda. Found on
Mojo Savings
. I hope it really works!
And finally, how to make your house smell like Fall. I Love this. I really do. I am a great lover of scents and I love it when my house smells nice. I think when you have a dog that people can sometimes think your house is a bit stinky, so it's nice to use something like this from time to time to freshen it up. I hate artificial smells, so this is great! Found on
First Home Love Life
.
And I guess that is it for this week. I hope I found something that you can use! I always really enjoy doing these posts and I hope you enjoy reading them!
A thought to carry with you through today . . .
ღϠ₡ღ✻
(¯`✻´¯)
`*.¸.*✻ღϠ₡ღ¸.✻´´¯`✻.¸¸.Ƹ̴Ӂ̴Ʒ..
"If we could be given that
for which our hearts now ache . . .
would it really prove a blessing,
or a big mistake?
It's as well we have no choice.
It's not for us to say . . .
but to make the best of
whatsoever comes out way."
~Patience Strong
✻ღϠ₡ღ✻
´´¯`
✻ღϠ₡ღ✻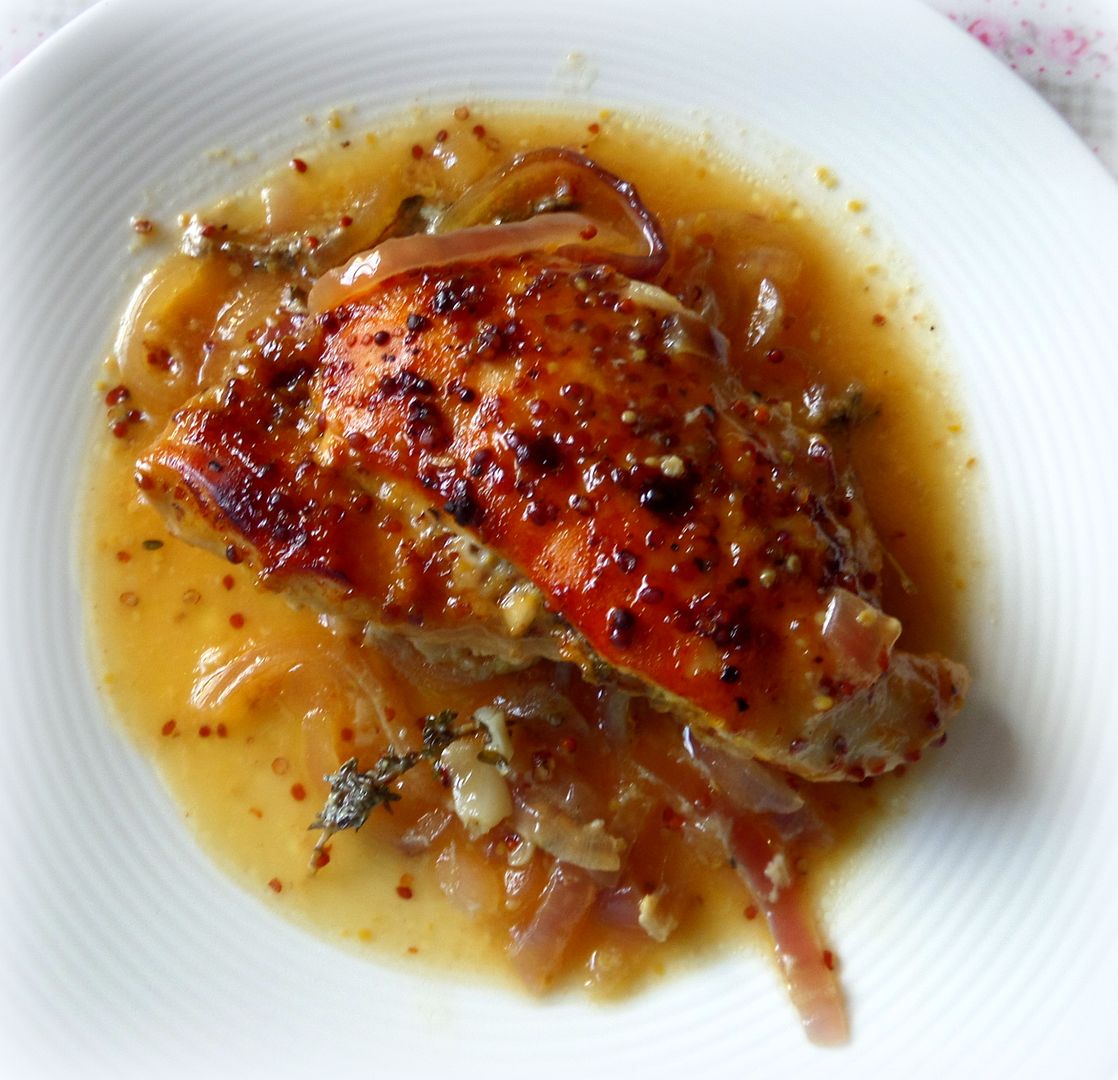 Cooking in The English Kitchen today . . .
Baked Honey Mustard Chicken
. This is soooo good!
═══════════ ღೋƸ̵̡Ӝ̵̨̄Ʒღೋ ═══════════ ⊰✿░L░O░V░E⊰✿⊰✿⊰✿⊰✿⊰✿⊰░Y░O░U░⊰✿
═══════════ ღೋƸ̵̡Ӝ̵̨̄Ʒღೋ ═══════════
Have a wonderful Friday!!