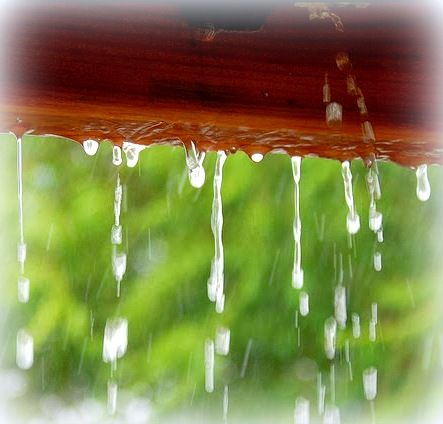 There has been a definite turn in the weather. I doubt we will get many more nice days until spring. We may get sunny days, but I suspect they will be cold. I am resisting putting on the heat for as long as we can. We have turned on the electric fire a couple of times to warm up the lounge, but not the main heating. My friend Mal said to me yesterday that her husband always used to say that October weather was put on a cardi weather. The heater was for November!
In any case it has gotten a lot colder and I am sure the rain and damp don't help. Nor do these huge spiders who have decided that being indoors is a lot more preferable to being outdoors. They keep coming in and Todd keeps tossing them back out again. I am glad that he is brave enough to do that for me. These are pretty HUGE spiders, and we all know how much I love them!
Oh well . . . it could always be worse! At least we have a roof over our heads to chase them out of and . . . we could be unwelcome spiders! Glad I am not!
Speaking of not having a roof over one's head . . . that reminds me of something which Jeffrey R Holland said in his talk on Poverty at the weekend about the Saviour . . .
From the beginning of His ministry, Jesus loved the impoverished and the disadvantaged in an extraordinary way. He was born into the home of two of them and grew up among many more of them. We don't know all the details of His temporal life, but He once said, "Foxes have holes, and … birds … have nests; but the Son of man hath not where to lay his head." Apparently the Creator of heaven and earth "and all things that in them are" was, at least in His adult life, homeless.
I had never thought of the Saviour as being homeless before . . . but I guess He was.
Todd and I have started watching the Bible Videos about the Life of Jesus Christ. They are really very good. If you click on that picture of the Saviour to a place where you can watch them. They follow through the whole of the Saviour's life and mission on earth, taken from the Bible and no plac else. They really help to bring the scriptures to life as never before. Oh, and while I am at it, if you want to listen to or watch Jeffrey R Holland's talk,
you can find that here
. It is entitled "Are We Not All Beggars." I am listening to it now!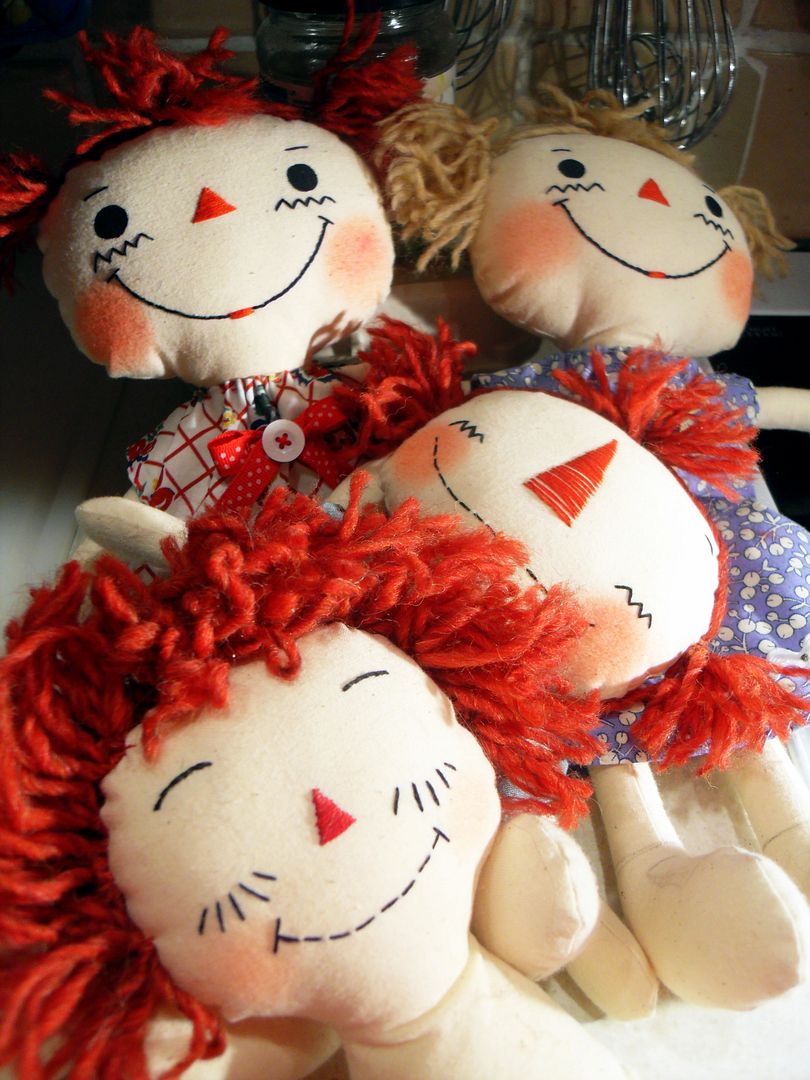 I've been thinking about my dolls lately. It has been a long time since I have made one. I always really enjoyed making them. I have so much fabric in my fabric stash. I sold all the ones I made and don't have one myself, nor does my granddaughter have one. I am thinking I should start making them again. I love creating. I love making dolls. I always put a little bit of my heart into each one. I've have had a passion for Raggedy's since I was a child. My first boyfriend who is also my ex husband gave me my one and only Raggedy Ann when we were teens.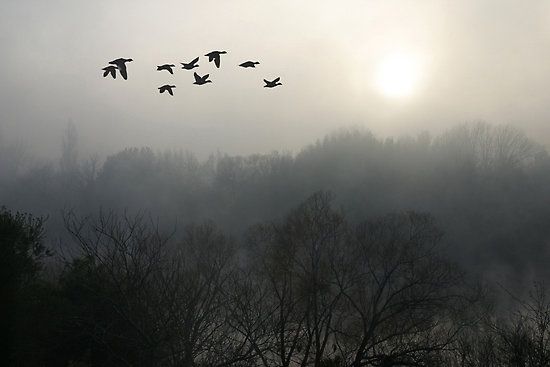 I will soon be celebrating my 14 year anniversary of living in the UK. I landed here to take up residence and a new life on October 31st, 2000. It is hard to believe that it has been 14 years, and about half of those have been here in Chester. Two and a half years prior to our moving down to Kent and these past four and a half years since I lost my job. Put together that makes 7 years. That is almost the longest I have ever lived anyplace at all. The only longer place was Greenwood, when I was a child. I have been a bit of a gypsy most of my life, moving here and moving there. I suppose that is what comes from having had a father in the Canadian Military as well as having had a husband with the same career. I can remember longing at times to just live in the same place. Of all my siblings I am the only one who moved frequently. My sister left Nova Scotia to move to Southern Ontario when she was 18 in the 1970's, and lived there for all of those intervening years until her move back to Nova Scotia a year and a half ago. That's a pretty long time to live in one place. I admire her courage in moving. It must have been a huge wrench. My brother has lived in Ottawa since he graduated from University in the early 1980's. I have never known what it is like to live in the same place for any longer than, at the most maybe 8 years. I will soon be over that hump. I guess I have sent down roots! Yay! It feels good.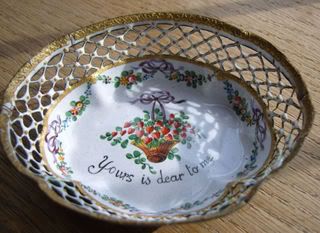 I have a love/hate relationship with the changing light at this time of year. Because I rely on natural light for all of my food photography it means that I must finish whatever I am cooking, earlier and earlier in the day if I am to take full advantage of the best of the natural light that is available. It's not always possible, and my food pictures suffer until I get back into a workable routine . . . or used to the change. I do, however, like to watch the sun rising in the mornings . . . the sky gradually becoming light and lighter over the roof tops which lay to the front of us . . . with all of the chimney pots silouetted against the brightening skies . . . even if they are dismal and grey. Sometimes I will see our resident pair of wood pigeons sitting on the roof directly across the way, as they, too . . . greet the day. The lights of the milk float as it glides silently down the street reminds me of the continuity of things . . . things that stay the same, season in and season out. There is a great comfort to be found in continuity.
I must be about my day now and jump into the shower. I have an appointment to have my hair cut early this morning. I always wash my hair first, even though I know they are going to wash it again. My hair always looks like I have been spinning on the top of my head all night when I get up. I need to wet it down in order for it to look even half presentable . . . I don't have the courage to tell my hair dresser that I have already washed my hair, although I am sure it must and should be fairly obvious that I have. I've just never been given the option by her to forgo having my hair washed, yet again . . .
A thought to carry with you through today . . .
ღೋƸ̵̡Ӝ̵̨̄Ʒღೋ ღೋƸ̵̡Ӝ̵̨̄Ʒღೋ
To experience true personal power remember this:
a random act of kindness
SPREADS like a wildfire
because all of us respond to LOVE.
LOVE your LIFE.
~ Blake Foster
ღೋƸ̵̡Ӝ̵̨̄Ʒღೋ ღೋƸ̵̡Ӝ̵̨̄Ʒღೋ
Over the next couple of days I am doing a few posts about
Recipes You Should Know by Heart
in the English Kitchen. I hope you will have a peek and let me know what you think! Thanks!
Don't ever forget . . .
⊰✿░Y░O░U░✿░A░R░E░✿A░✿░B░L░E░S░S░I░N░G░⊰✿
Have a wonderful Wednesday!