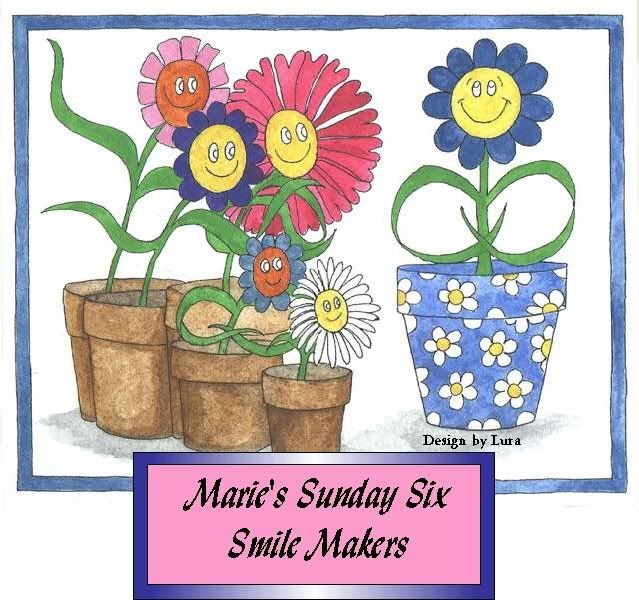 Here it is the last Sunday in the month of December, indeed the year 2008. We are sitting on the cusp of a brand new year. I have a rotten cold which has been making the rounds and one might think that I would have a problem finding six things to smile about this week, but never fear, there is always something to smile about and here's my six for this week.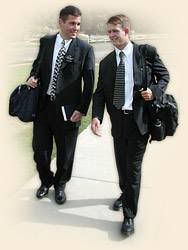 1. Having the missionaries over for dinner on Christmas Eve. We love to have the missionaries over for dinner, no matter the occasion. I have such great admiration for these young men and women, and sometimes even older people, who give up so selflessly of their time and energy and take two years out of their lives in service to the Lord and His church. There are literally thousands of these missionaries out in the World at any given time going about His business, in all sorts of different places. My dear friend Eliza just sent her baby, Kevin, off to a mission in Uganda recently. I know how her heart must feel . . . one half must feel so very proud of this wonderful young man who has made this decision to serve in this way, and the other half must be a bit afraid that he is doing it in such a scary place. These missionaries get no pay or compensation for their labours. Many of them have spent their childhood years saving up to do just this. Families have also scrimped and saved to help them raise the money to go. Some families manage to send quite a few children on missions. Why do they do it? Because they believe in what they are doing and because they have a deep love for their Saviour, and for their fellow beings . . . for mankind. As they study their scriptures daily and spread His message of love to the world that they serve, they grow in their own faith and testimonies . . . Back home, families and wards pray them through each step of the way. I try to have them over for a meal whenever I can. I know that somewhere a mother is praying for her son or daughter, and families are praying for their parents, in the case of an older couple that has chosen to serve a mission. I like to do my best to help them along the way, even if it's only by feeding them once in a while. I love them. I love the special spirit they bring into my home. I love the cause they are serving. I've never met a missionary yet that I didn't love or want to bring home with me. They make me smile. Please be kind to them when you see them. A gentle word costs nothing, nor does a warm smile. Remember they are someone's son or daughter or parents, and their motive is love.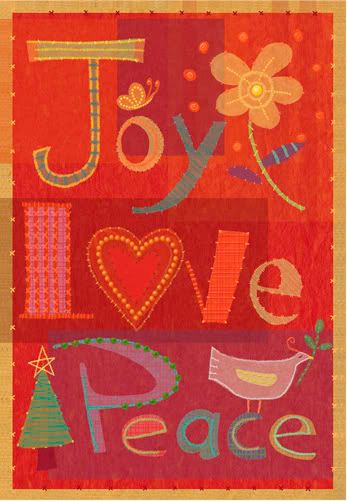 2. Being able to spend Christmas in a warm home, with my dear husband and our much loved Jess. No, it didn't turn out exactly as we had planned it. Our guests were not able to come, due to illness, but it was not the end of the world. We still had each other and it was the best Christmas ever. I know . . . I say that every year! I am so thankful that I am the kind of person who
can
say that every year! I truly am blessed and I am so glad that I know I am blessed and that I am able to see the silver lining in most things, and bring out the good in most circumstances. I am no angel, for sure, but having experienced some sorrow in my life, I do know what true Joy is when I find it.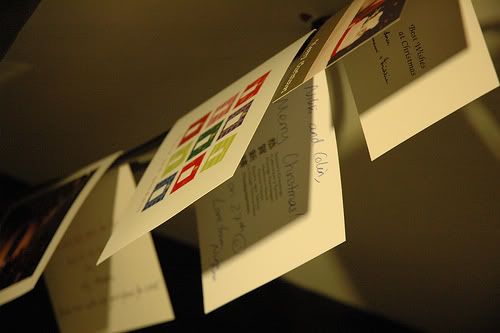 3. I am so thankful for the love of friends and family, and for the many Christmas Cards sent and received. We got ever so many Christmas Cards this year from people we care about, both near and far. Just looking at them makes me smile. Each one reminds me that we are loved. I save my cards from one year to the next. Indeed, I have a whole box just full of them that I have saved through the years, and I like to take them out and read them from time to time. They help to remind me of people I care about. Right now the ones from this year are strung about on strings throughout our cottage kitchen, and they look so cheery and lovely. Todd can't understand why I keep them from one year to another, his practical side being his strongest side. Me . . . I think with my heart most of the time, and I just can't bear to part with
any
of them. Besides . . . they might come in useful one day!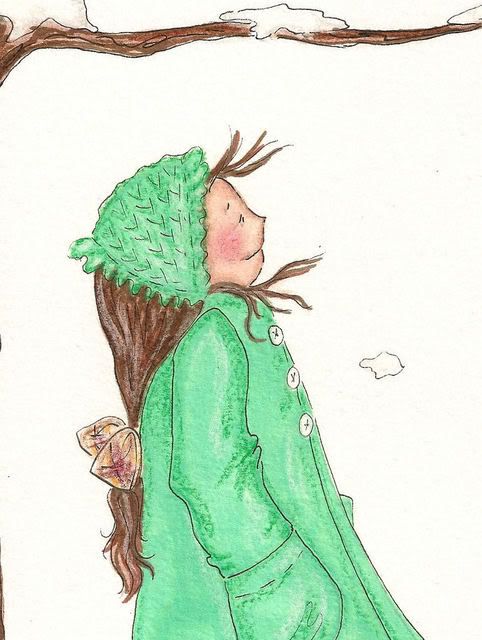 4. I am thankful for these free hours I have had to spend this week sketching and painting. I don't always have a lot of time to do these things and so, when I do have some extra time, I am really thankful for it. I managed to get one painting done earlier this week, when I did my card for you all, and then yesterday, despite my stuffy head, I managed to get two more done. Here is a little tease of the two I finished. If you want to see more just visit my art
PAGE
. They make me smile, and I hope they will make you smile too!!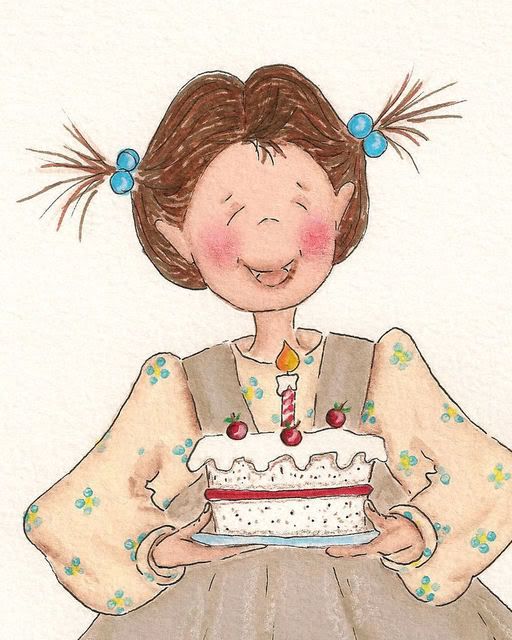 5. I am so thankful for a husband that loves and cares for me. Finding my Todd was an answer to prayer for me. As hard as it may be to believe, I had prayed just a few days before meeting him on the computer to my Heavenly Father, and asked him what I should do. I had been thinking about going on a mission, and was not sure. I had also wanted to find a partner in life that I could share my faith with and who would understand that part of me that is the most important part, my heart and my spirit, and who would be willing to share that most important part of himself with me. I had asked Heavenly Father to show me a man that would be good for me. I had had ever so many disappointments in the months leading up to this, and kissed so many frogs . . . never finding a prince. That day when Todd came into the chatroom, something drew me to him, and he to I. Even if at first I did not recognize that he was the one, I did know that he was a special person, and day by day began to recognize that he was, indeed,
the
one. This special frog did turn into a prince, and I am so thankful to have him in my life. No, it is not perfect, we do have our moments from time to time that any couple has, when we could wring our hands in exasperation, but we love each other and that love outweighs any and everything else. Because I am not well today and filled up with cold, he is going to give my talk for me. I dare not go to church and risk infecting anyone else with my germs. I know he will do a good job of it and that he will be able to convey to our Ward what I wanted to tell them. How do I know? Because he carries a measure of my spirit with him everywhere he goes . . . as I carry a measure of his . . . that is as it should be.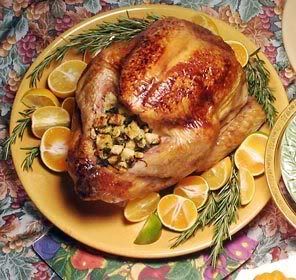 6. Believe it or not, I am thankful for Turkey! I know we have ever so much of it to use up and I am trying my best. I just love turkey. Did you know not all turkey's are the same? When I lived in Canada, I used to often go over to the US to buy a turkey for our special dinners. American Turkey always tasted better for some reason. It must be what they feed them with. In any case I love turkey. It's quite expensive over here for some reason and always even dearer at Christmas, but it just would not be Christmas for me without one.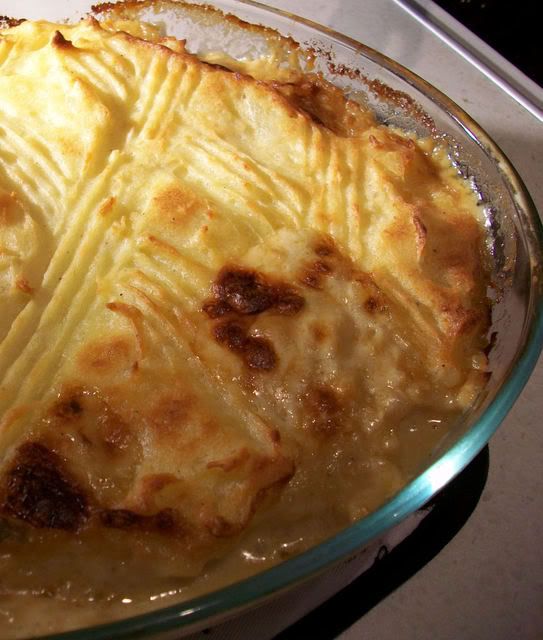 I love the leftovers even more and love coming up with inventive ways to use them up. Oh, of course we always have the inevitable sandwich with them or even two, but I love creating delicious casseroles and dishes that I can use it up in and that we can enjoy eating. Yesterday I think I made the best dish yet. It's like a cottage pie, but much, much tastier. Because we had roast ham on Christmas Eve and then turkey on Christmas day I have the both of them to use up and I think I did a good job of it yesterday. This was most delicious!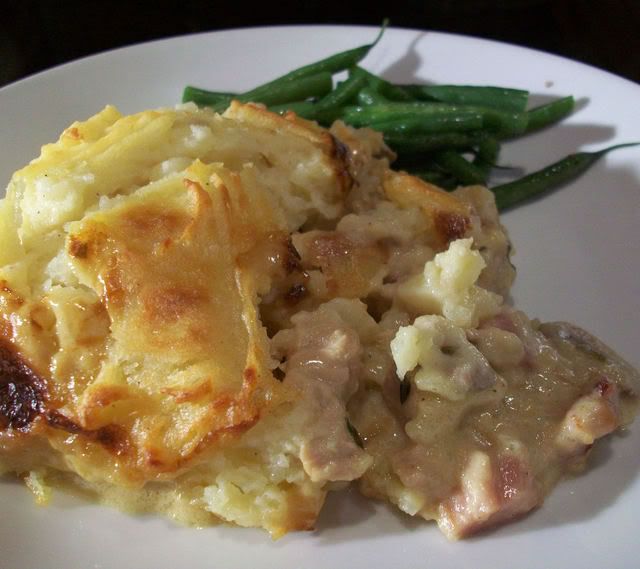 *Post Christmas Cottage Pie*
Serves 4
Imagine a thick and creamy sauce, with just the merest hint of tarragon, and full of lovely chunks of turkey, ham and buttery mushrooms, all topped off with creamy, rich mashed potatoes. This was delicious!
Filling:
1 TBS butter
1 large onion, peeled and chopped
1 pound mushrooms, sliced
2 cups cooked roast turkey, cut into cubes
2 cups roast ham, cut into cubes
1 cup turkey or chicken stock
1 1/4 cups cream
1 TBS chopped fresh tarragon, or 1 tsp dried
Topping:
2 1/2 pounds of potatoes, peeled and cut into chunks
knob of butter
1 large egg yolk
3 TBS milk
salt and black pepper to taste
Pre-heat the oven to 180*C/375*F. Lightly butter a large shallow gratin casserole dish. Set aside.
Place the butter into a large skillet and melt over medium heat. Add the onnion and mushrooms. Season with a bit of salt and pepper and cook, stirring from time to time, until the onions are softened and the mushrooms are beginning to turn golden brown. Add the chopped meat. Pour on the stock and add the cream and the tarragon. Bring to the boil, then reduce the heat and allow to simmer for a few minutes until it is nicely thickened. Remove from the heat and set aside.
Place the potatoes in a saucepan of boiling, lightly salted water. Cook until soft and then drain well. Return the potatoes to the pot and mash them thorougly, adding the butter. Mix the egg yolk with the milk and stir that in. Season to taste with salt and pepper.
Place the creamy meat mixture into the prepared baking dish. Top with the mashed potatoes, roughing up the surface a bit with a fork.
Bake in the heated oven for 20 to 30 minutes, until the potato topping is golden brown and the filling is hot and bubbling. Delicious!