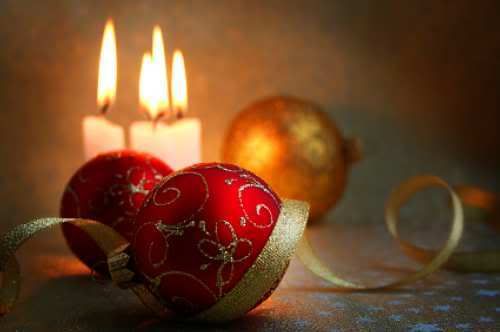 When I was a little girl we lived in Germany for about 4 years. My dad was stationed in Baden Baden, in the Black Forest with the Canadian Air force. From that experience I gained a great love for the country, the people and, most notably, the food! So I was really excited to find out what the recipe was for this week's Tuesdays With Dorie!

Yes, folks, it's
Tuesdays With Dorie
time again here at Oak Cottage and you all know what that means . . . I have baked yet another delicious recipe from that wonderful baking book, Baking, From My Home to Yours, by the equally delicious
Dorie Greenspan
! The recipe this week was Linzer Sables on pages 134-135, as chosen by noskos of
Living the Life
.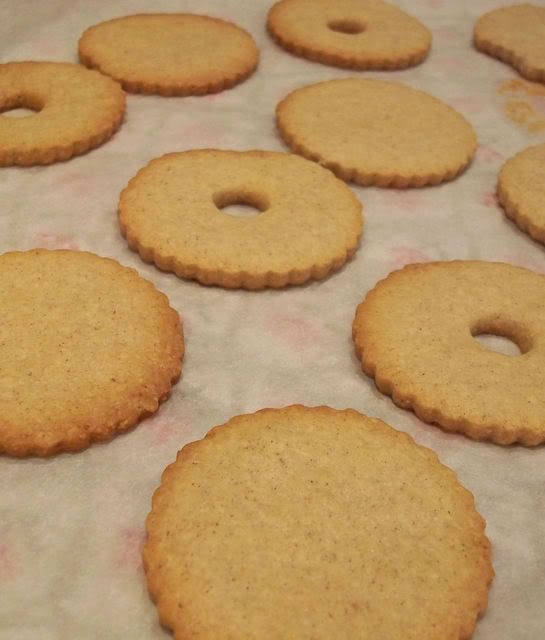 I had a German friend some years back, named Karin, and every Christmas she would make the most wonderful Linzer biscuits! Dark and spicy and full of raspberry preserves, they were lovely. Dorie's version is not as dark as Karin's were, and not quite as spicy but quite lovely all the same.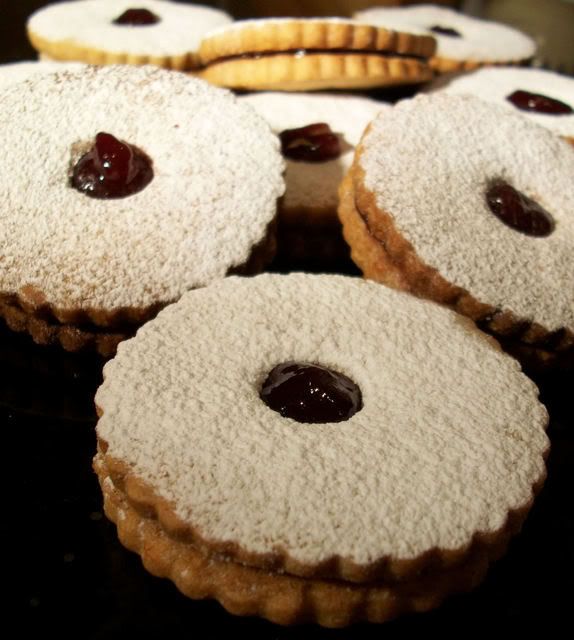 I am a Linzer Sable purist, and so I did everything exactly as the recipe requested without fooling around with any of the ingredients, my only problem being that I didn't have anything quite the correct size to cut the hole in the centre, so my holes are a bit on the small side. These cookies are quite delicious though, despite the smaller holes in the centre. Buttery, spicy, full of just the right amount of raspberry preserves and uber dusted with icing sugar, these are absolutely lovely!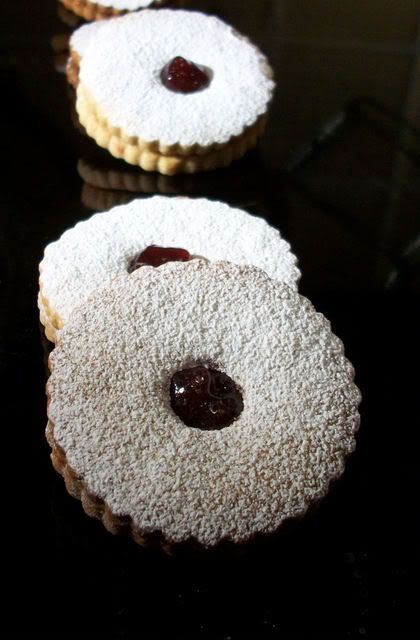 The dough is very easy to make and goes together as quick as a wink. It's also very easy to roll out! (This is done between two sheets of plastic wrap or wax paper) A quick visit to the refrigerator or freezer, and you are ready to stamp them out. I covered some flat cookie trays without sides with some cling film, plopped the dough onto them, covered them with some more cling film and then rolled them out easy peasy lemon squeasy. It was then really easy to slide them into my freezer and wait the appropriate time.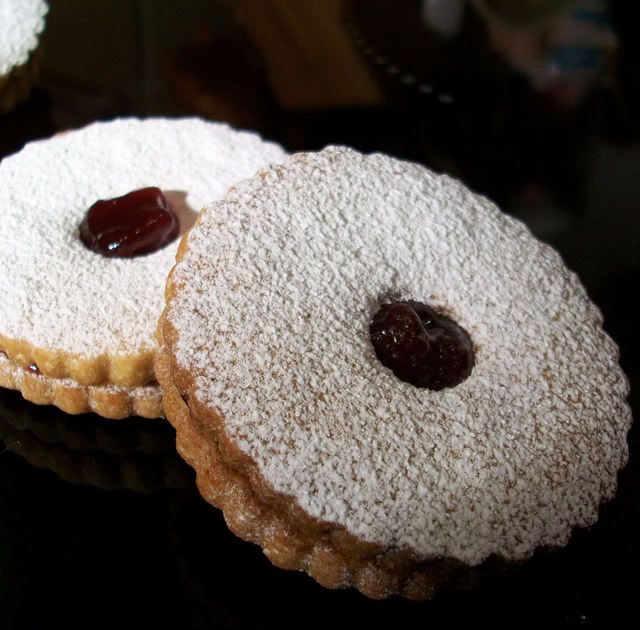 My first tray got a little dark because my timer didn't go off for some reason, but the second tray of them was picture perfect I think! They look so pretty sitting there all dusted in the icing sugar, as if they are wearing their best big and tucker for a special occasion!
These are not cookies that you can sneak though . . . the white powder around the lips gives you away every time . . .
I used ground almonds as that's what I had and I also added a bit more spice to the dough with some ground cardamon. Mmmm . . . buttery, crisp, spicy and full of lovely raspberry preserves, these are real
W
-
I
-
N
-
N
-
E
-
R-
S
! Todd just loved them!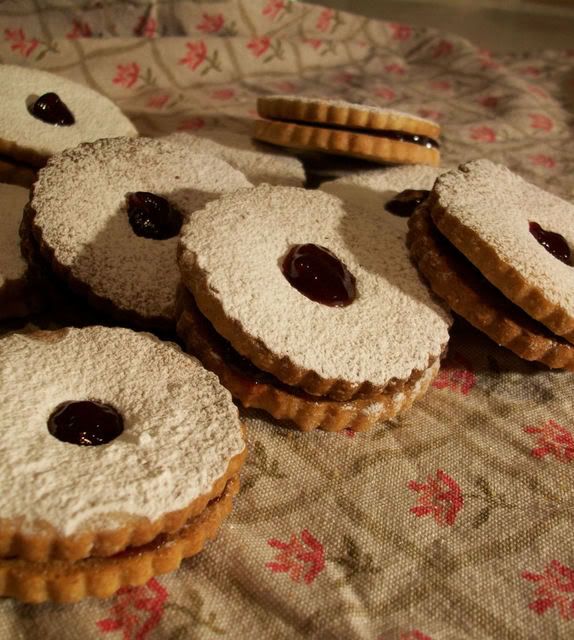 If you would like the recipe make sure you check out
Noskos Page
. DO check out the
Dorie Blog Roll
as well, so that you can see what some of the other ladies have come up with!
Next week Ulrike of
Küchenlatein
has chosen
Grandma's All-Occasion Sugar Cookies
on pages 146-147 YUMMO!!!
Happy Tuesday everyone!