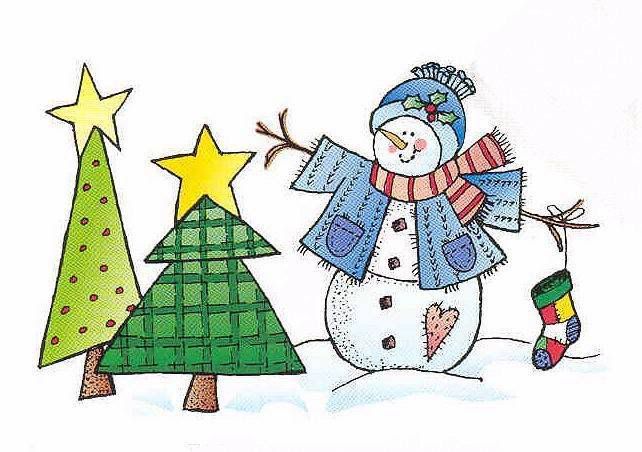 "There was once a man who had an idea that India rubber could be made useful. People laughed at him, but for eleven years he struggled with hardships to make his dream come true. He pawned his clothing and the family jewels to buy food for his children. His neighbors called him insane. But still he insisted that India rubber coudl be made of practical use. The man was Charles Goodyear. Dreams do come true -- if you make them."
~Katheryn C Mertz

I was a bit blue yesterday afternoon. Yes, it happens to even me sometimes. I had received yet again another rejection letter from yet another card company. They keep saying the same thing . . . that while my drawings are nice, they don't fit with the image that they are using at the present. It is a little bit dis-heartening. I know my work is good, and I know that people like it. I have sold quite a few cards this month and the lady that owns the village post office fell in love with them and wants me to bring some in for her to sell after Christmas. She would have had some in right there and then, but she had already gotten in all of her Christmas line. So, I know it's not that people are not intrigued or taken with my work.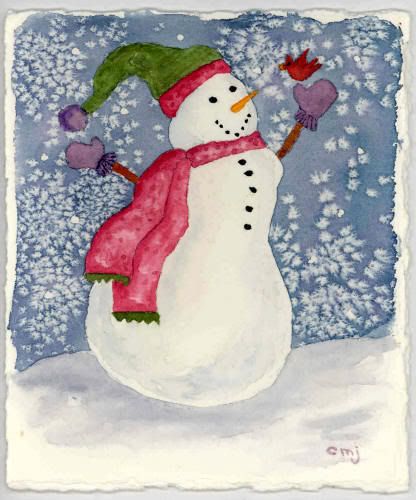 I have thought long and hard about it. I have prayed about it. I have looked at all the other images on the card publisher pages that have rejected me, and nothing they have is any more spectacular than my work. In fact some of it is just plain hum drum. I thought about changing what I paint to more fit in with what they have . . . and then I thought . . . NO! I am not going to compromise what I do and run with the pack. If I did that, I would be taking the very heart out of my paintings . . . I would be taking away the essence of them that is me. I will not do that. I will persevere. I know that somewhere there is somebody with vision enough to see that what I do has worth and feeling and I will keep trying. I'm not sure who said it, but there is an old saying that goes, "If at first you don't succeed . . . try . . . try again! I'll just keep trying and having faith that if it's meant to
be
. . . one day it
will
be!!! Even Beatrix Potter and Mary Englebreit got rejected.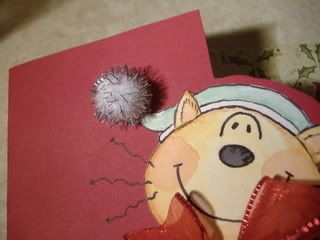 On the plus side, I sent my work to Simon Elvin yesterday afternoon and got an e-mail back within a short time saying that they were sending it on to another person in their company, which, whilst not an outright yes, means that the first person I sent it to at least thought it was worth sending to a second person. They also said that if I don't hear anything within two weeks, that means it didn't suit their image, or was not good enough. So we shall see! Onwards and upwards!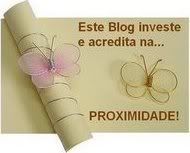 One thing that brought me a lot of joy yesterday was that I received some awards. A week ago Schotzy of
Wings of Eagles
saw fit to give me the Proximity award, as did Tracy of
Pink Pearl.
Tracy also added a lovely friends award.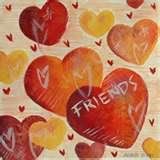 That these two lovely ladies would think so much of me to honor me in such a way really made my day and I am so grateful for the love and friendship of all my blogging friends. They really do mean the world to me, and I appreciate them oh so very much. Of course as with any awards there comes a responsibility to pass them on, and rules and such . . . (I stole this next bit from Tracy, I hope she doesn't mind!)
*
These blogs are exceedingly charming. These kind bloggers aim to be friends. They are not interested in self-aggrandizement. Our hope is that when the ribbons of these prizes are cut, even more friendships are propagated. Please give more attention to these kind writers. When you pass the award along please include these guidelines. I am to choose eight friends to share this with.*
So without further adieu I would like to pass these pretties on to the following people:
1. Miranda of
A Duck In Her Pond
. Miranda knows only too well the sting of rejection. She is a wonderful writer and weaver of magical spells through the written word. She writes magical stories with her words and I just cannot understand why she has not yet been published. Me thinks there are far too many people in positions of authority with no vision . . . this girl is far too talented to sit on the sidelines for much longer. Go and give her a visit and you will see what I mean!
2. Gloria of
Canela Kitchen
. Gloria is a wonderful lady from South America and so sweet to everyone. She has more heart than just about anyone I know and I am so proud to call her my friend. She leaves the sweetest comments and I just adore her. Plus she is a great cooker!
3. Lura of
Grammy's News
. Lura is a sweet blogging friend who is so loving and kind. Visiting her page is just like visiting with a long, much loved friend. I look forward to each and every post. She doesn't post near often enough I know, but then she does have a busy family life and I just love reading about it. She's awesome! (At least that's what my kids would call her!)
4. Susan of
Comfort Suite
. Susan is a lady that I know not only from her blog, but also from Recipezaar.com. She is a wonderful gal who has been so loving and supportive to her husband Charles, who recently was blessed with having been given a kidney transplant, something we had all been praying would happen for such a long time. We were all thrilled that they finally came up with a donor! She has a lovely page and it's just what the title says . . . filled with comfort.
5. Holly of
My Kids Say I'm Silly
. This gal is so filled with the spirit of joy and I just love to visit her page and catch up with all the doings of her family. She has such lovely little daughters and a husband who seems like a real prince charming. I know his mom and if he is even half as wonderful as she is, then he's a real catch!
6. Erin of
The McGibbon Family
and the new
Patrick and Erin's Adoption Blog
. This is one of Lura's daughters and she is just the sweetest person I know. She has so much heart and soul. This little gal took it upon herself in 2004 to go to Ghana to teach at a deaf school, and upon her return founded a non-profit organization that now facilitates 10-15 volunteers that go to Ghana every Jun-Jul to teach at the deaf schools. She, herself has been to Ghana some six times, and always at her own expense. How can you not love someone who has given so selflessly to others. I just adore her.
7. Lucy of
Teen Baker
. It was months ago that I had such a lovely sweet e-mail from Lucy telling me how much she enjoyed my blog, and how I had inspired her to cook. That e-mail really touched my heart. It is really amazing to find a young girl like Lucy today who loves to cook and write about it and who is not afraid to let people know that she cares. I fell in love with her right then and there. She's a wonderful young lady.
8. Angie of
Can You All Hear Me At The Back
. What a wonderful gal Angie is. She writes from the heart and soul. I adore reading her words and I have enjoyed many a telephone conversation with her as well where we have enjoyed setting the world to rights!!! Angie writes exactly as she speaks, and that is from the heart.
So there you have it . . . eight wonderful ladies that I am proud to call my friend and who I feel are more than worthy of these awards. There are ever so many more of you that I could have written about, but for today I shall leave it at these.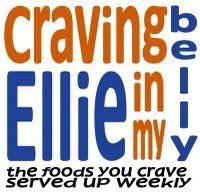 I'm ever so sorry if you have popped on here today from
Craving Elly in My Belly
, and are looking for a Ratatouille tart! You're not going to find one. This weeks challenge was the Cornmeal-Crusted Roasted Ratatouille Tart, on pages 98-99 as Hosted by
The Wiivers
, and I'm afraid that I just didn't get to it. December is always such a busy month for me at work that I just haven't had a lot of cooking time at home, so I do apologize. So far this week, Todd and I have had egg and chips, beans on toast and frozen fish and oven chips! Not exactly a blogging menu!! Do pop on over to the elly page though to check out some of the tarts for this week though!
I will share with you my delicious recipe for Christmas Fudge though. Every year I give a small gift along with my card to the people I work with up at the big house and I thought this would be perfect! Be warned though . . . tis really, really good.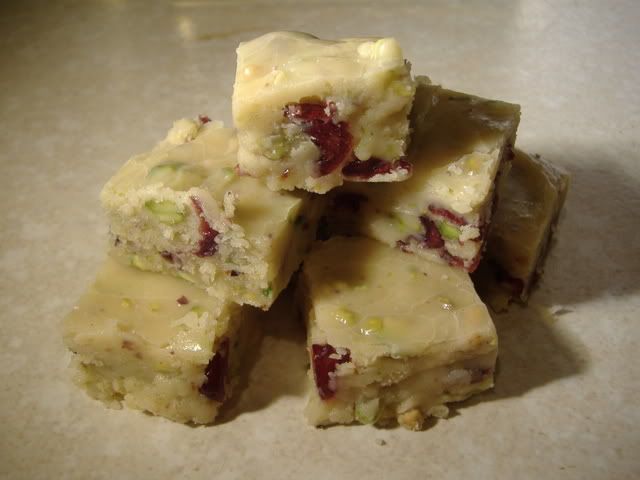 *White Chocolate and Cranberry Fudge*
Makes one 8 inch square pan
This fudge is quite different than the usual chocolate or brown sugar fudges. It's creamy and delicious and very festive looking! There are quite a few different versions around but this one is my favourite. It works every time.
2 TBS butter
2/3 cup evaporated milk (Carnation, not the condensed sweetened)
1 ½ cups caster sugar
¼ tsp salt
4 ounces marshmallows (white ones)
9 ounces white chocolate, cut into little pieces
½ cup chopped toasted nuts (pecans, walnuts or pistachios)
1 cup chopped dried cranberries
1 tsp pure vanilla essence
Butter an 8 inch square pan and line it with parchment paper, leaving about a 1 inch overhang all around for ease in removing it from the pan. Set aside.
Put the butter, sugar, salt. evaporated milk and marshmallows into a medium sized sauce pan and place it over medium heat. Stir constantly until all is melted and combined together and the sugar is dissolved. Bring to a boil, stirring constantly. (Keep it over medium heat so as not to burn the ingredients)
Once it is boiling, start timing. Boil for 5 minutes, stirring constantly. Do not stop stirring.
Remove from the heat and add the chopped white chocolate. Stir with a wooden spoon until the chocolate is completely melted and amalgamated into the mixture. Stir in the vanilla essence, nuts and the cranberries. Pour into the prepared pan and let cool completely.
Remove from the pan and peel off the parchment paper. Cut into small squares with a sharp knife. Store in a tightly covered container.
*Variations - Try using chopped milk chocolate, walnuts and raisins instead. Add some rum flavouring instead of the vanilla. You can use peanut butter chips, or butterscotch chips also along with the walnuts and vanilla, but I would leave the cranberries out in that case and just increase the amount of nuts.
PS - I have to work quite late tonight so if you don't see me first thing tommorrow morning, don't panic! I am in bed sleeping! You'll probably hear from me later in the day!