FOR TODAY, September 20th, 2016
Outside my window ...
It's still dark, but the sun is beginning to show on the horizon with light appearing just above the tops of the houses to the front of us. The clocks will be going back an hour soon. It seems like it hasn't been all that long since they swept forward an hour, but time is racing, so no surprise there!
I am thinking ...
Todd has his Doctor's appointment this morning. I am hoping all is well. Please say a little prayer for him. Thanks so much!
In the Kitchen ...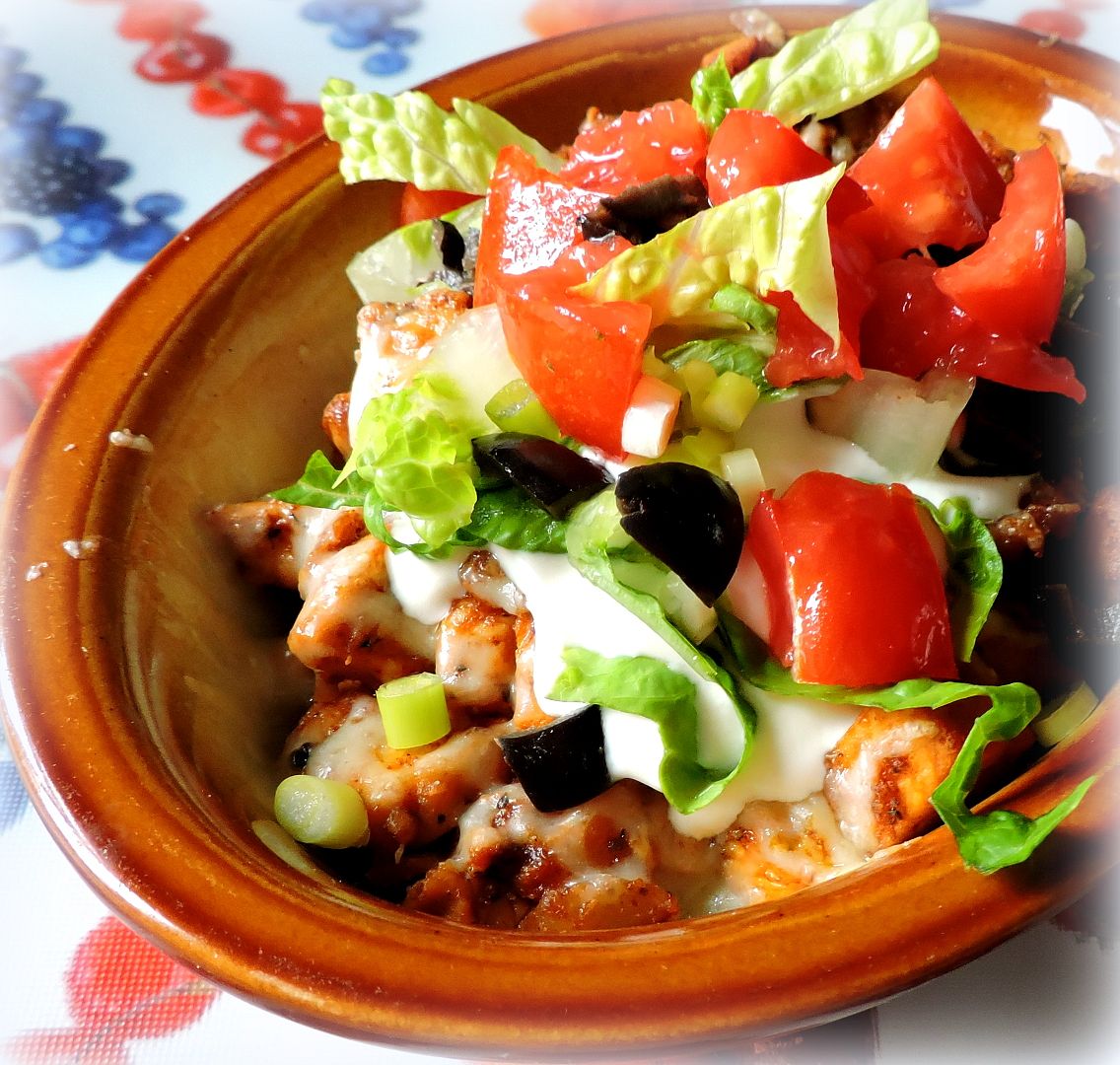 Hot Turkey Taco Salad
. Using the turkey leftover from the roast turkey breast, but you can use fresh ground turkey also. It's delicious either way.
On my "To Cook" list ...
From the
Recipe Critic
, Five Minute, Million Dollar Dip. This looks incredibly delicious!
Good to know ...
How to become a morning person. From
The Office Caveman
.
I am creating ...
Acorn Marble Necklaces. So pretty. From
Rhythms of Play
.
DIY Mini Pocket Notebook from a cereal box. Found on
Creme De La Craft
.
DIY Cable Cosy. From
Live it, Love it, Make it
.
Epsom Salt Luminaries. From
Remodelando Casa.
Snowman Salt and Pepper Shakers from
Debbie Doos
. Easy.
I am reading ...
One Thousand White Women
, the Journals of May Dodd, by Jim Fergus
One Thousand White Women is the story of May Dodd and a colourful assembly of pioneer women who, under the auspices of the U.S. government, travel to the western prairies in 1875 to intermarry among the Cheyenne Indians. The covert and controversial "Brides for Indians" program, launched by the administration of Ulysses S. Grant, is intended to help assimilate the Indians into the white man's world. Toward that end May and her friends embark upon the adventure of their lifetime. Jim Fergus has so vividly depicted the American West that it is as if these diaries are a capsule in time.
I love books with historical backgrounds. This is fascinating.
I am looking forward to ...
We are invited to some friends for lunch today. Looking forward to the break and change of scenery!
I am learning to ...
Bite my tongue. The older I get, the harder it is! What's up with that?
Dreaming about ...
Still loving the hair . . .
Autumn walks . . .
New tea towels . . .
I've never gotten to do this . . .
Autumn Sofa Cushions . . .
A favourite quote for the day ...
(¯`v´¯) `*.¸.*´Ƹ̵̡Ӝ̵̨̄Ʒ ¸.
•´¸.•~♥♥♥~•. ~ ღϠ₡ღ¸. ✻´´¯`✻.¸¸.Ƹ̴Ӂ̴Ʒ. ( ¸.
❀⁀ ⋱‿✿"` * .¸.* ✻ღϠ₡ ღ¸.✻´´¯`✻.¸¸.Ƹ̴Ӂ̴Ʒ..
A diamond is a chunk of coal that did well under pressure.
~Henry Kissinger
Makes me smile ...
One of my favourite things ...
Ribbons . . .
Corners of my kingdom ...
Autumn ivy . . .
And that's my daybook for this week!
⋱ ⋮ ⋰
⋯ ◯ ⋯ Take time to enjoy the small *´¯`.¸¸.☆
⋰ ⋮ ⋱ blessings in life.*´¯`.¸¸.☆
✿¸.•*¨`*•..¸✿ ✿¸.•*¨`*•..¸✿ ✿¸.•*¨`*•..¸✿
╬♥═╬╬═♥=╬╬═♥╬╬═♥╬╬═♥=╬╬♥═╬
░░░░░░░░░░░░░ ░░░░░░░░░░░░░
Wherever you go and whatever you do, I hope there's a great day ahead of you! Don't forget!
═══════════ ღೋƸ̵̡Ӝ̵̨̄Ʒღೋ ═══════════ ⊰✿░G░O░D⊰✿⊰L░O░V░E░S⊰✿⊰░Y░O░U░⊰✿
═══════════ ღೋƸ̵̡Ӝ̵̨̄Ʒღೋ ═══════════
And I do too!