Friendly thoughts are like wild flowers . . . they cost very little, but mean so much, both to the giver and to the receiver. There is no wayside weed but makes the little world it inhabits lovelier and more fragrant for its presence. Blessed is the traveller who happens upon it and is able to see and comprehend its message.
There is no friendly thought, however inarticulate or ill-spoken, that does not carry with it a two-fold blessing . . .
From time immemorial flowers have been the sumbol of friendliness, of loving thoughts. We cannot think of the Garden of Eden without thinking of the beauty therein and of all of the flowers which lived there within its walls . . . and from that time, gardens have been trysting places for lovers and true friends . . .
The kiss of the sun for pardon
The song of the birds for mirth
One is nearer to God in a garden
Than any place else on earth.
~Dorothy Frances Gurney
What one of us does not or has not experienced the meaning of friendship. Indeed, we are all under happy obligation to the poets for expressing in far better words than we could ourselves, the thoughts and cares which we have . . . friend to friend . . . love to love. How oft they do pen and speak our very thoughts and deepest emotions!
Posies from other men's gardens . . . thoughts on friends and friendships . . . gathered for the pleasure of gathering, but also so that they may be passed on to others, spreading the love from friend to friend to friend . . .
"Friendly thoughts" take wing and bring happiness not only to you, but a message of friendship from me . . .
"Of all the blessings Heaven doth send,
Of all the gifts that life doth lend,
Of all rewards the utmost end,
Of joys the essence and the blend,
Here's to the one who'll not pretend
but is . . . and stays . . . the steadfast friend!"
~unknown
Every true friend is a glimpse of God.
~Lucy Larcom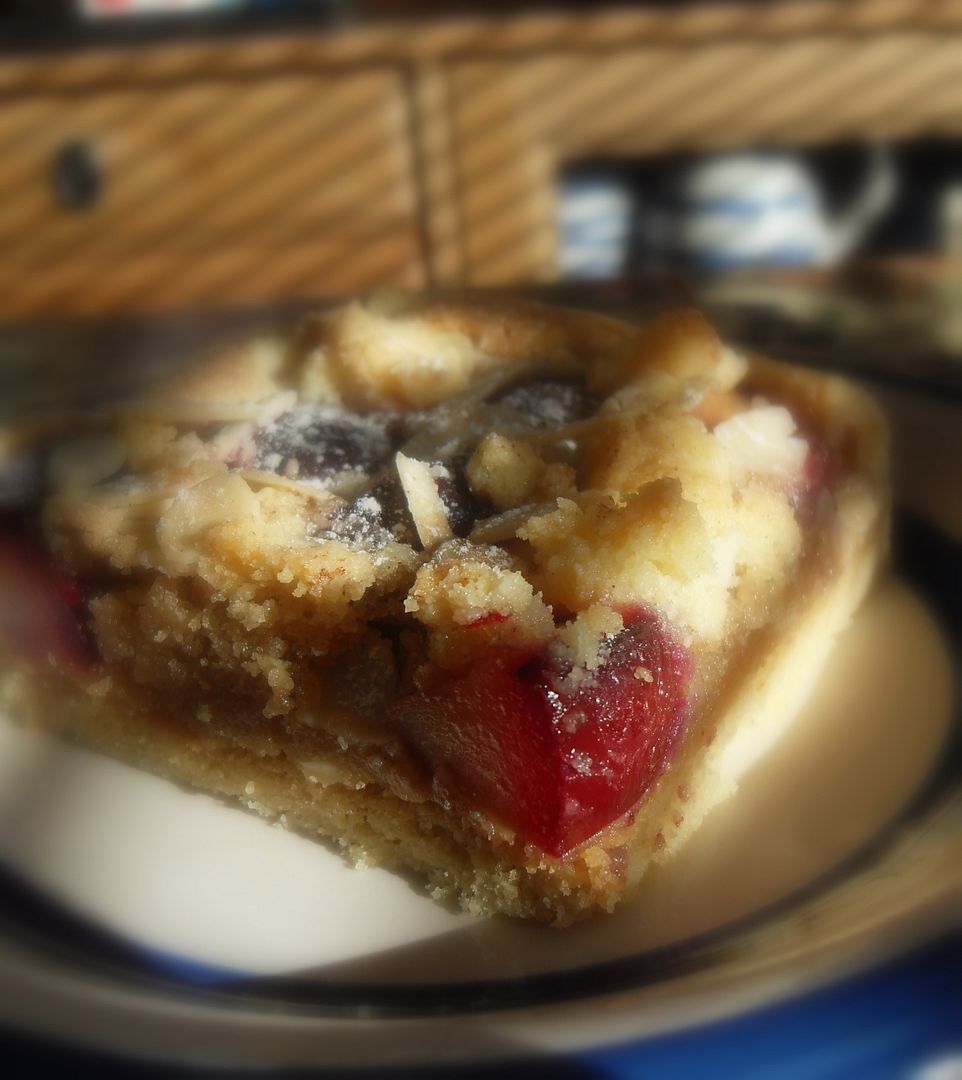 We have had a bumper crop from our plum tree this year. Today in The English Kitchen,
Plum & Almond Frangipane Bake
.
Have a beautiful sabbath day. I hope the sun shines down upon you and that you have perchance to spend some time with a friend, or hear from a much beloved friend in one way or another. May you always know that . . . .
═══════════ ღೋƸ̵̡Ӝ̵̨̄Ʒღೋ ═══════════ ⊰✿░G░O░D⊰✿⊰L░O░V░E░S⊰✿⊰░Y░O░U░⊰✿
═══════════ ღೋƸ̵̡Ӝ̵̨̄Ʒღೋ ═══════════
And I do too!