"Always be a first-rate version of yourself, instead of a second-rate version of somebody else. -Judy Garland
What a beautiful world we live in, filled to overflowing with variation. No two snowflakes which are the same . . . an enormous variety of flowers, plants and animals, each one special and beautiful in their own right . . . landscapes and seascapes . . . and people, each one a unique and beautiful version of its own being.
I think that as women, the world is always trying to tell us that we need to be prettier, smarter, thinner, younger, etc. that somehow who we are now is not quite good enough. We are constantly being programmed by the media and the world to be other women and not ourselves.
I think that probably one of the greatest gifts of old age or older age is finally realising that life is far too short to try to be somebody else, or to reach for goals that aren't really your own, or to try to rise to somebody else's standards. I will never be a Judy Garland. I just don't have the voice. I might admire the art of Susan B, or Mary E, but all I could ever be is a second rate copy of them. Instead, I have to strive to be a first rate copy of ME.
I don't have Betty Davis eyes, or a figure like Marilyn . . . my hair isn't Cindy Crawford's hair, neither is my skin . . .
I will never be able to sing like a nightingale, or dance like Jennier Lopez, keep a house like Martha Stewart, write like Jane Austin . . . the list goes on and on of all the things I could never be, do, accomplish.
Far better however to focus on all of the wonderful things that I
am
,
can
do,
have
accomplished . . . .
We all have a tendancy to be very hard on ourselves and in doing so we really sell ourselves short. It is a good thing to want to better yourself, but only in ways that are worthy of bettering. Education. Knowledge. Health. Character. Some of the most beautiful women I know are not the most beautiful to look at on the outside, but boy oh boy, they have inner qualities that would blow the most physically beautiful women out of the water!
Malala Yousafzai . . . a woman worth looking up to . . .
Another beautiful and strong woman . . .
But even to try to emulate examples of these women is doing ourselves a great disservice. I could never give as Mother Teresa gave, or stand up to tyranny like Malala did . . . but I can do a pretty darned good job of being the best me that I can be.
And that is plenty good enough. If all you can give is your best, then that has to be enough.
Appreciating what we have and who we are is the best gift we could ever give to ourselves, and when it comes right down to it . . . to others as well.
Be kind to others. That is a good thing. Be kind to yourself. That is also a very good thing.
Instead of focusing on all the things you can't do, be, achieve . . . think about all that you are, have done, will do, can do . . .
Be who you are. It's okay. Yes, it's
really
okay. To. Just. Be. YOU.
Have a great Sunday!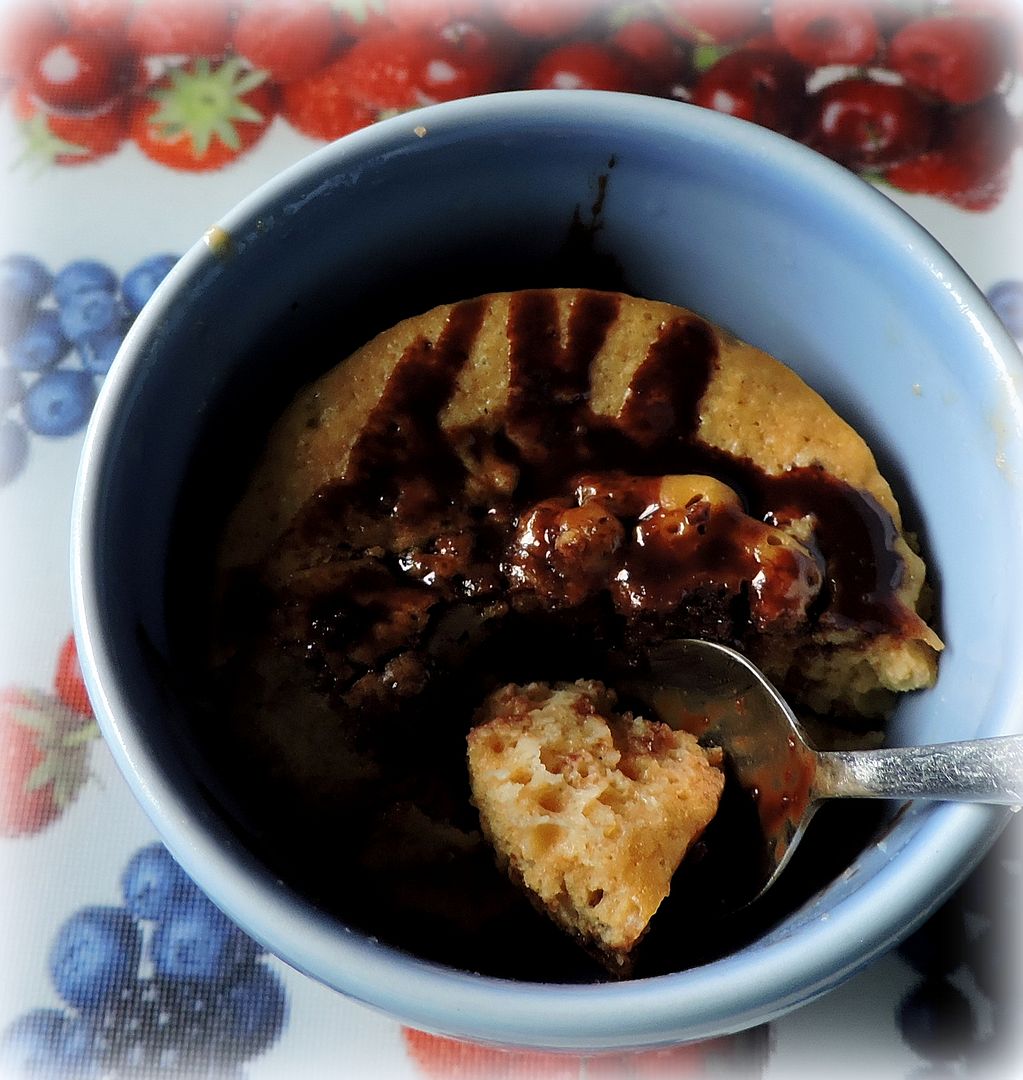 In The English Kitchen today . . .
Peanut Butter Cake
for one. Quick, easy, delicious and diabetic friendly. Its also gluten free and sugar free. Manna from heaven for the diabetic.
I hope you have a beautiful day. Don't forget . . .
═══════════ ღೋƸ̵̡Ӝ̵̨̄Ʒღೋ ═══════════ ⊰✿░G░O░D⊰✿⊰L░O░V░E░S⊰✿⊰░Y░O░U░⊰✿
═══════════ ღೋƸ̵̡Ӝ̵̨̄Ʒღೋ ═══════════
And I do too!