FOR TODAY, September 6, 2016
Outside my window ...
The sun is just waking up. The days are shortening noticeably now.
I am thinking ...
Yesterday turned out to be lovely, sunny and warm and they say we are in for more of the same today. Summer's last hurrah? Perhaps. Kids are all back to school today.
In the Kitchen ...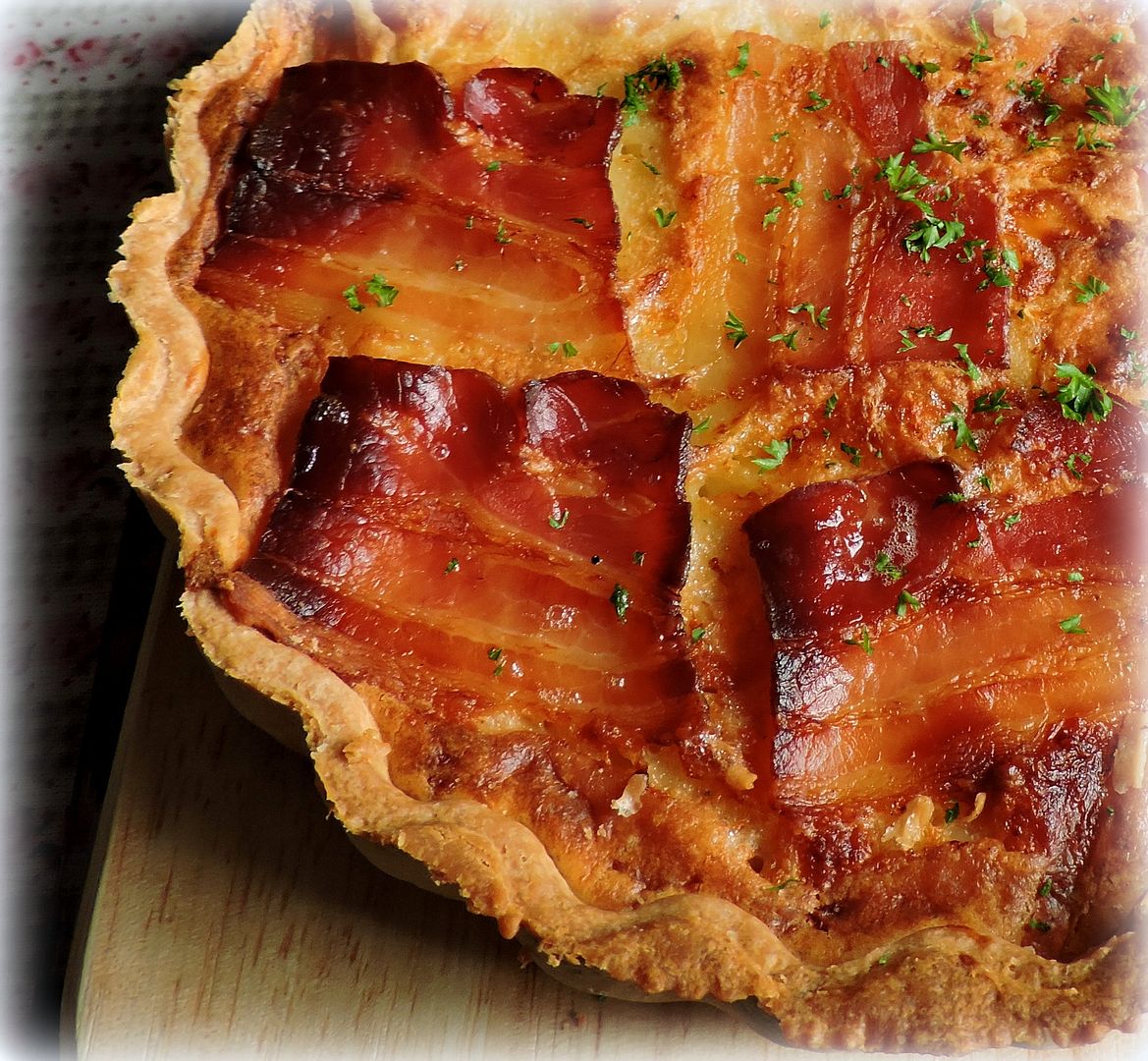 Bacon and Gruyere Quiche.
Half the calories of a regular quiche and two thirds less the fat, but still delicious. Bacon and low fat in the same sentence? Who would have ever guessed!
On my "To Cook" list ...
Winter Spiced Jelly
. From BBC Goodfood. This looks and sounds fabulous. Would be great on a cheese tray! Christmas! Great gift as well.
Good to know ...
Herbal . . . from
Joybilee Farm
. All natural.
I am creating ...
These hanging towels make great gifts. From
Klieos Belly
.
Do it Yourself Rice Pad Shoulder heating pads. Love this idea. From
The Homestead Survival
.
Reindeer Candy Cane Boxes. So sweet. From
Pink and Dotty
.
Pom Pom Christmas Wreath. Love this. From
Work in Progress Blog
. I think I would probably do it in white and reds, perhapd with some tinsely yarn as well, or small sparkle pompoms.
Love these cute little pompom clothespin dolls. I could not find a source, but they look fairly simple to make.
I am reading ...
The House We Grew Up In
, by Lisa Jewell
Meet the Bird family. They live in a honey-colored house in a picture-perfect Cotswolds village, with rambling, unkempt gardens stretching beyond. Pragmatic Meg, dreamy Beth, and tow-headed twins Rory and Rhys all attend the village school and eat home-cooked meals together every night. Their father is a sweet gangly man named Colin, who still looks like a teenager with floppy hair and owlish, round-framed glasses. Their mother is a beautiful hippy named Lorelei, who exists entirely in the moment. And she makes every moment sparkle in her children's lives.
Then one Easter weekend, tragedy comes to call. The event is so devastating that, almost imperceptibly, it begins to tear the family apart. Years pass as the children become adults, find new relationships, and develop their own separate lives. Soon it seems as though they've never been a family at all. But then something happens that calls them back to the house they grew up in -- and to what really happened that Easter weekend so many years ago.
Told in gorgeous, insightful prose that delves deeply into the hearts and minds of its characters, The House We Grew Up In is the captivating story of one family's desire to restore long-forgotten peace and to unearth the many secrets hidden within the nooks and crannies of home.
Loving this.
I am looking forward to ...
Tomorrow is Todd's Birthday. We are having some friends over for a late lunch. Looking forward to celebrating my dear one's 78th!
I am learning to ...
Say no. It isn't easy however. I am a people pleaser.
Dreaming about ...
A New Floor Lamp . . .
Cast Iron Beds . . .
Egg baskets . . .
A Welsh dresser . . .
Rufus Sewell . . . oops! Oh dear! How did he get there??
Ohhh . . . last night we finally watched the last episode of Outlander Season 2. Sigh . . . when Jamie is saying goodbye to Claire before she goes back through the stones . . . I cried.
A favourite quote for the day ...
(¯`v´¯) `*.¸.*´Ƹ̵̡Ӝ̵̨̄Ʒ ¸.
•´¸.•~♥♥♥~•.
~ ღϠ₡ღ¸. ✻´´¯`✻.¸¸.Ƹ̴Ӂ̴Ʒ. ( ¸.
❀⁀ ⋱‿✿"` * .¸.* ✻ღϠ₡ ღ¸.✻´´¯`✻.¸¸.Ƹ̴Ӂ̴Ʒ..
Comparison is the thief of joy . . .
~Theodore Roosevelt
Makes me smile ...
Because you are . . . yes
you.
One of my favourite things ...
Watching squirrels at play. They are so fascinating . . .
Corners of my kingdom ...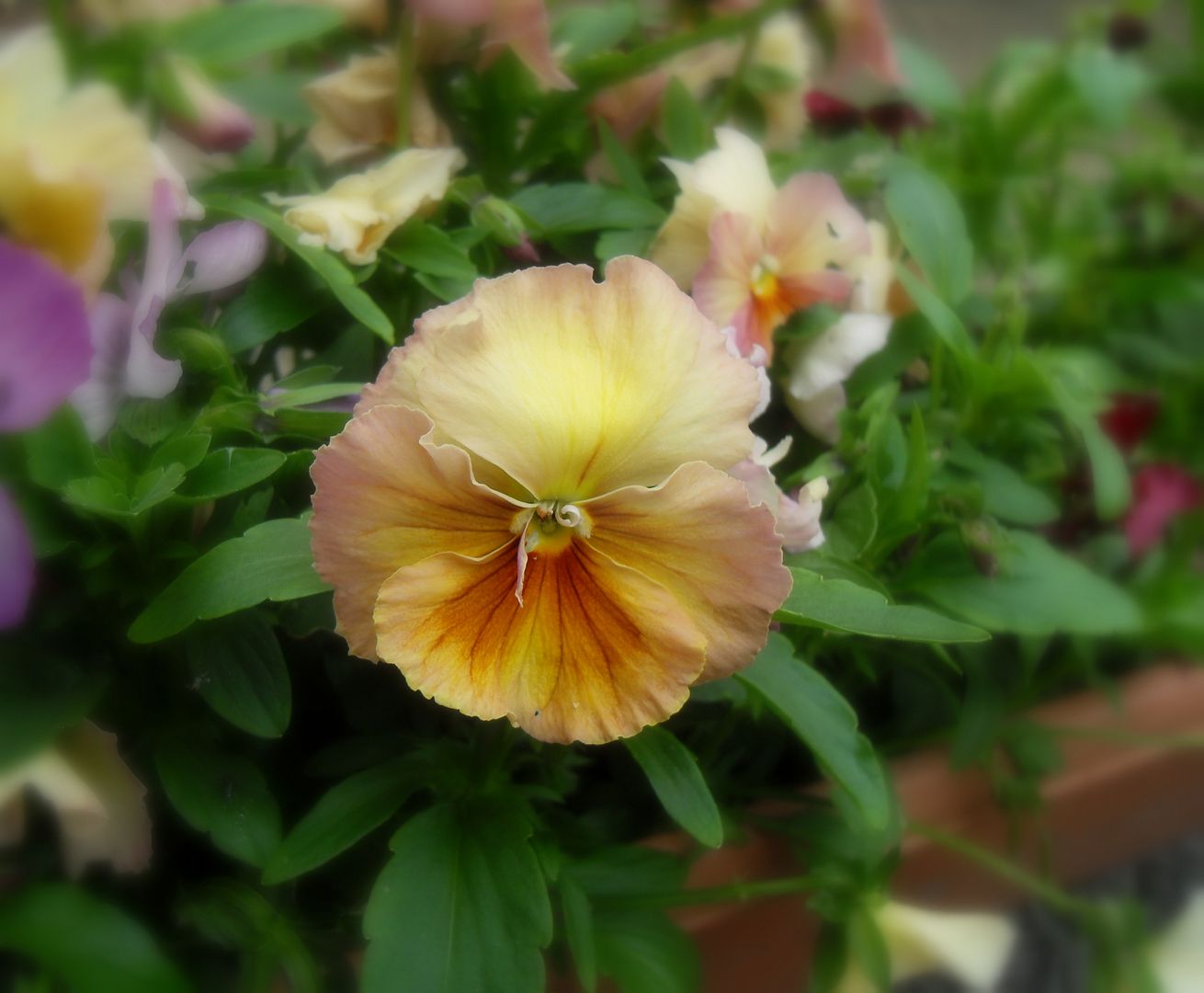 I love their little faces . . .
And that's my daybook for this week!
⋱ ⋮ ⋰
⋯ ◯ ⋯ Take time to enjoy the small *´¯`.¸¸.☆
⋰ ⋮ ⋱ blessings in life.*´¯`.¸¸.☆
✿¸.•*¨`*•..¸✿ ✿¸.•*¨`*•..¸✿ ✿¸.•*¨`*•..¸✿
╬♥═╬╬═♥=╬╬═♥╬╬═♥╬╬═♥=╬╬♥═╬
░░░░░░░░░░░░░ ░░░░░░░░░░░░░
Wherever you go and whatever you do, I hope there's a great day ahead of you! Don't forget!
═══════════ ღೋƸ̵̡Ӝ̵̨̄Ʒღೋ ═══════════ ⊰✿░G░O░D⊰✿⊰L░O░V░E░S⊰✿⊰░Y░O░U░⊰✿
═══════════ ღೋƸ̵̡Ӝ̵̨̄Ʒღೋ ═══════════
And I do too!