"The world is fairly studded and strewn with pennies cast broadside from a generous hand. But who gets excited by a mere penny?...It is dire poverty indeed when a man is so malnourished and fatigued that he won't stoop to pick up a penny. But if you cultivate a healthy poverty and simplicity, so that finding a penny will literally make your day, then, since the world is in fact planted with pennies, you have with your poverty bought a lifetime of days. It is that simple. what you see is what you get." ~Anne Dillard
A few of the small and wonderful things which bring untold joy into my life. It's the small things in life which truly mean the most. Simple abundance . . . it's the best.
Being able to attend church yesterday and partake of the sacrament and fellowship with the Saints. Great talks and great lessons. It is a blessing to be able to recharge my spiritual battery each Sunday and feel strengthened to meet the week ahead.
Time seems to be speeding up. It is Sunday and blink . . . it is Sunday again. I don't think that is a bad thing necessarily. Time isn't really speeding up. Five minutes is still five minutes and a day is still a day. I think that because we mark Sunday as being separate from the rest of the week and keep it in a sacred and holy way, a day of rest and rejuvenation, it becomes a remarkable day, a special day and it stands out from the rest of the week, and the other days become so pale in comparison that they seemingly melt away into oblivion, but Sundays . . . they just stand out.
That's my theory anyways!
A bumper plum harvest. Last year we had maybe two plums, one for each of us. This year our cup runneth over and we have quite a few, so many that I have been able to cook with them and we have also had plenty to eat out of hand. Ripe plums are so delicious with their almost perfume-like flavour. We both quite simply adore them.
Our little fish tank. We both enjoy it so very much. I love to sit and watch the fish playing. They are ever so interesting. They play, they flirt, they bounce about. Its really quite relaxing to sit and watch them from time to time. I find them quite fascinating.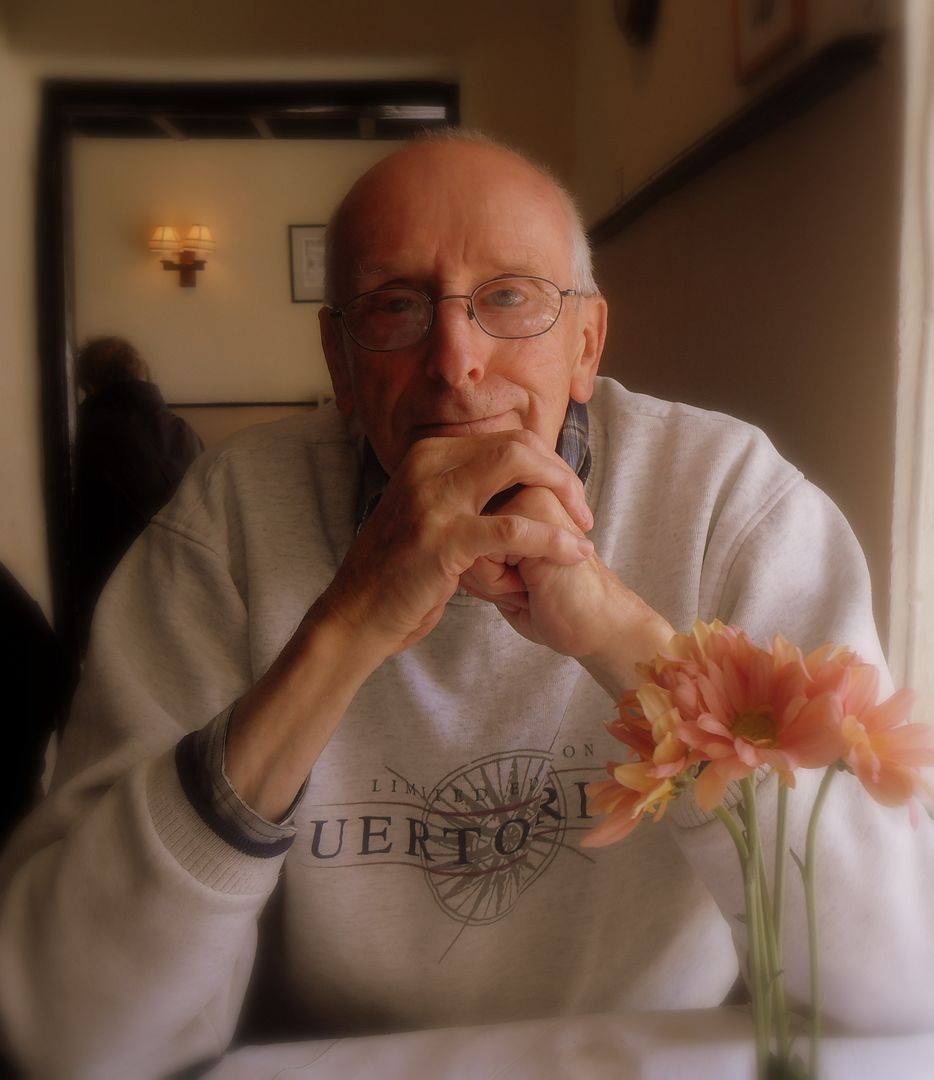 I think he's quite remarkable. I was telling Todd in the car when we were on our way home from the Grocery store on Saturday how blessed we are that here he is in his late 70's and he is fit as a fiddle and enjoying such great health and is still so active and enjoying life. (Okay so he gets grumpy from time to time. That term . . . "Grumpy Old Man" . . . its true!) But mostly he is so easy-going and just pleasant to be around. I often forget that he is 78. He amazes me. I love him to bits.
He has a bit of problem with his ears. He has two hearing aids now, and because of this he builds up ear wax. He had an appointment for the 26th of September to have his ears vacuumed. He had been really looking forward to it. We have had to put subtitles on the television because his hearing has become so impaired even with the hearing aids. He got a letter on Friday to say that his appointment has been cancelled and if he hasn't received a new one within two weeks time to call the hospital. Very frustrating to say the least. He called the Doctors to make an appointment for an ear syringe in the meantime, but he couldn't even get one of those until October 13th, so almost a month away . . . .
But this post is about blessings, not irritants and so . . .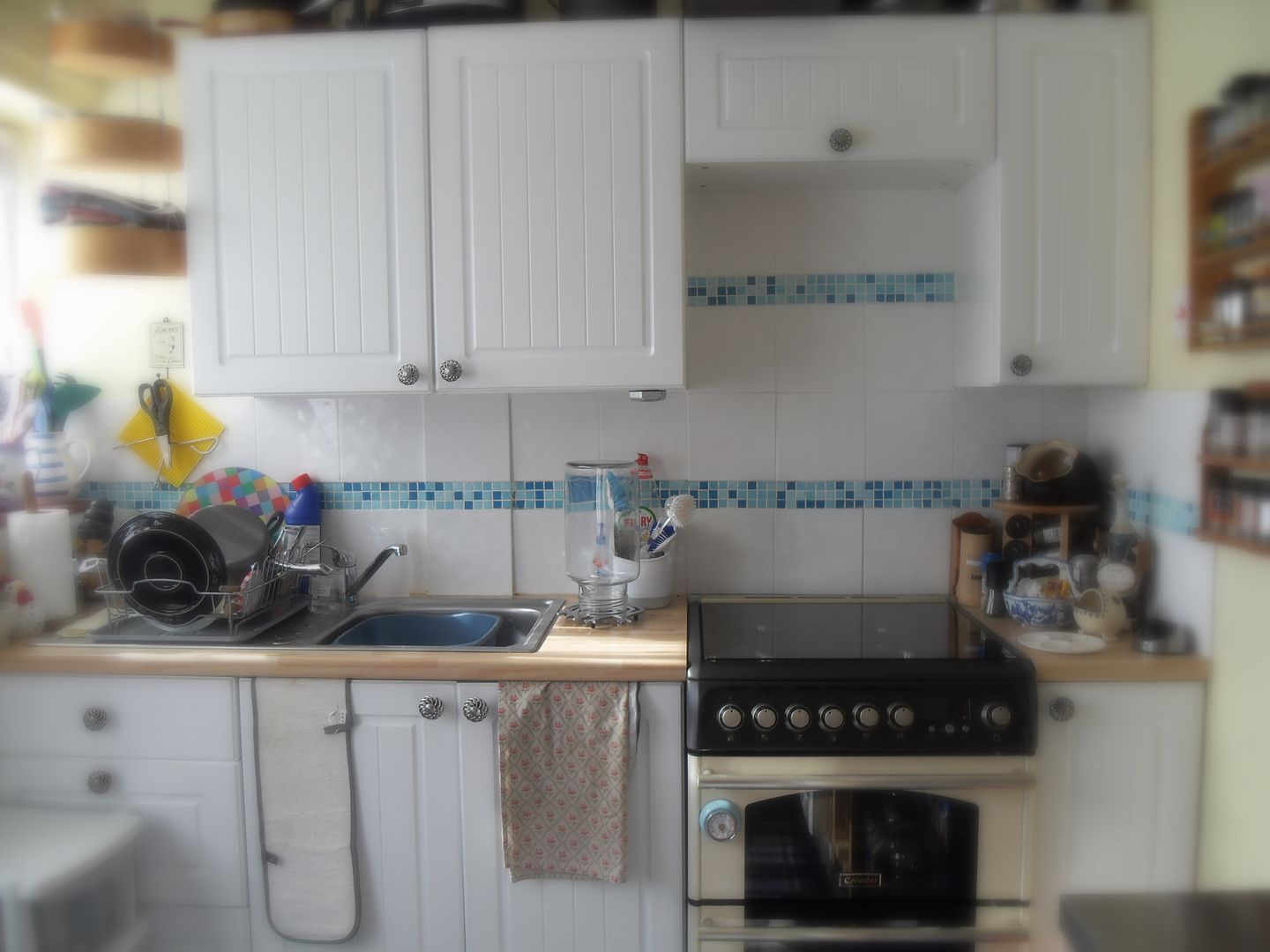 Having a tidy kitchen, and house for that matter. I like a tidy hous. I am enjoying our exercise that we have been taking this year in downsizing and getting rid of stuff. We have been doing it all year and we can really see a difference, but there is ever so much more we could be getting rid of and so we are doing it. Keep only the things which you need and you love. Bring into the house only the things which you need. Get rid of everything else. Its a good way to live.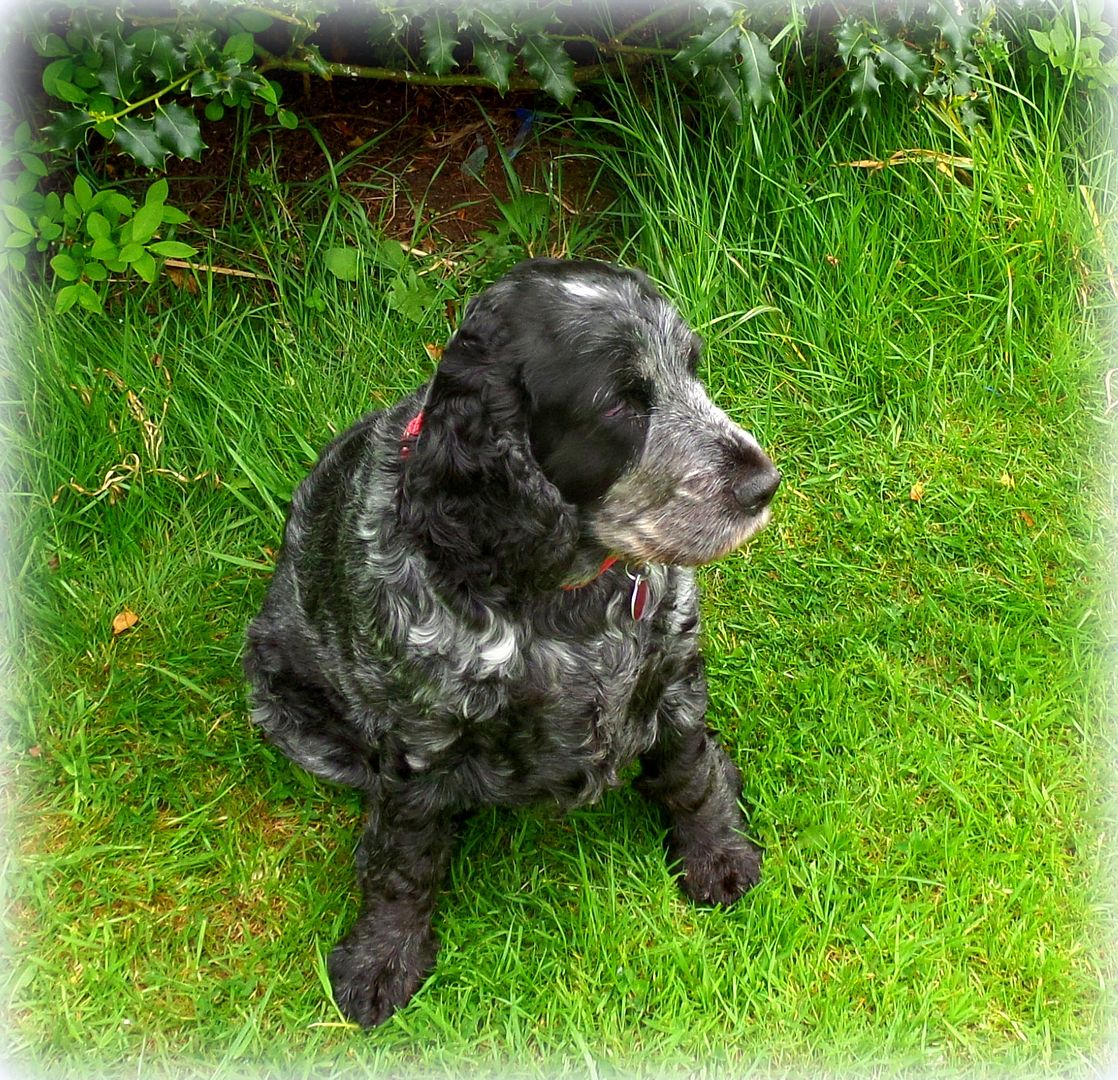 She makes my heart sing, every hour of every day. I love our Mitzie to bits. We both do. She brings such light into our lives. We would not be without her . . . she colours our days with rainbows of joy.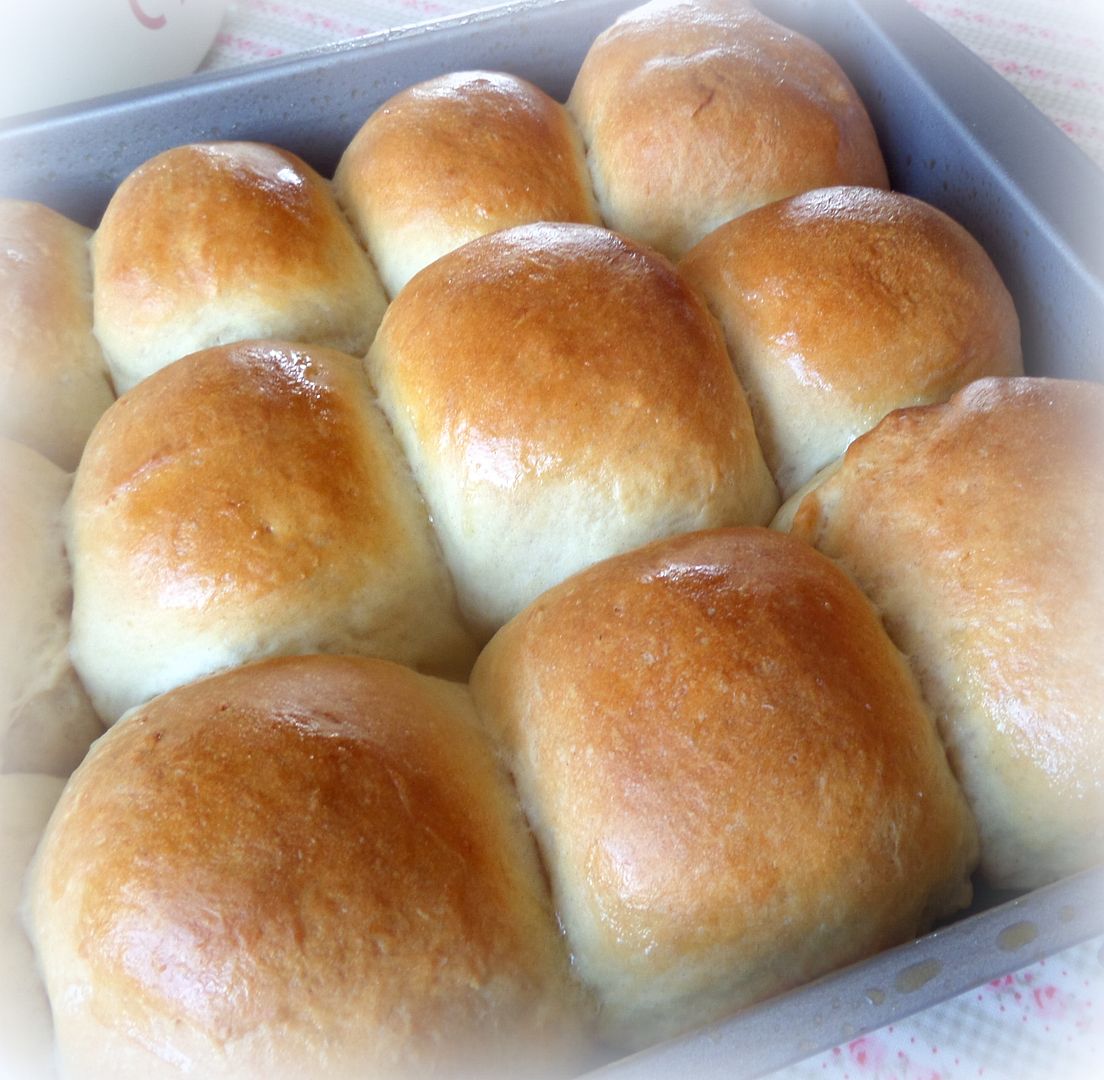 Fresh homemade dinner rolls. I love them. Yeasty and warm. A rare and special treat.
The roses are still blooming. All else in the garden is fading fast, but the roses still bloom and bud and bloom and bud. We have had roses right on into December before . . . this year we are going to cut everything right back. It is good to do that every now and then. Have a good prune. Things always come back a bit better the next year.
It was sixteen years ago that I was here in England, meeting Todd for the first time and seeing Chester. It doesn't seem possible that sixteen years have passed by so quickly. My life was on the cusp of a very big change. I love my life. I really do. Oh, yes, I would have my children, grandchildren and other family living closer if I could, or I would live closer to them if I could, but other than that one thing, there is nothing I would change about my life just as it is.
It is a beautiful life, and I am truly blessed.
A thought to carry with you through today . . .
⊰✿⊰⊰✿⊰⊰✿⊰⊰✿⊰⊰✿⊰
To work, to help, and to be helped,
to learn sympathy through suffering,
to learn faith by perplexity,
to reach truth through wonder . . .
behold! this is what it is to prosper,
this is what it is to live.
~Phillips Brooks, 1835-1893
⊰✿⊰⊰✿⊰⊰✿⊰⊰✿⊰⊰✿⊰
Spiritual Enlightenment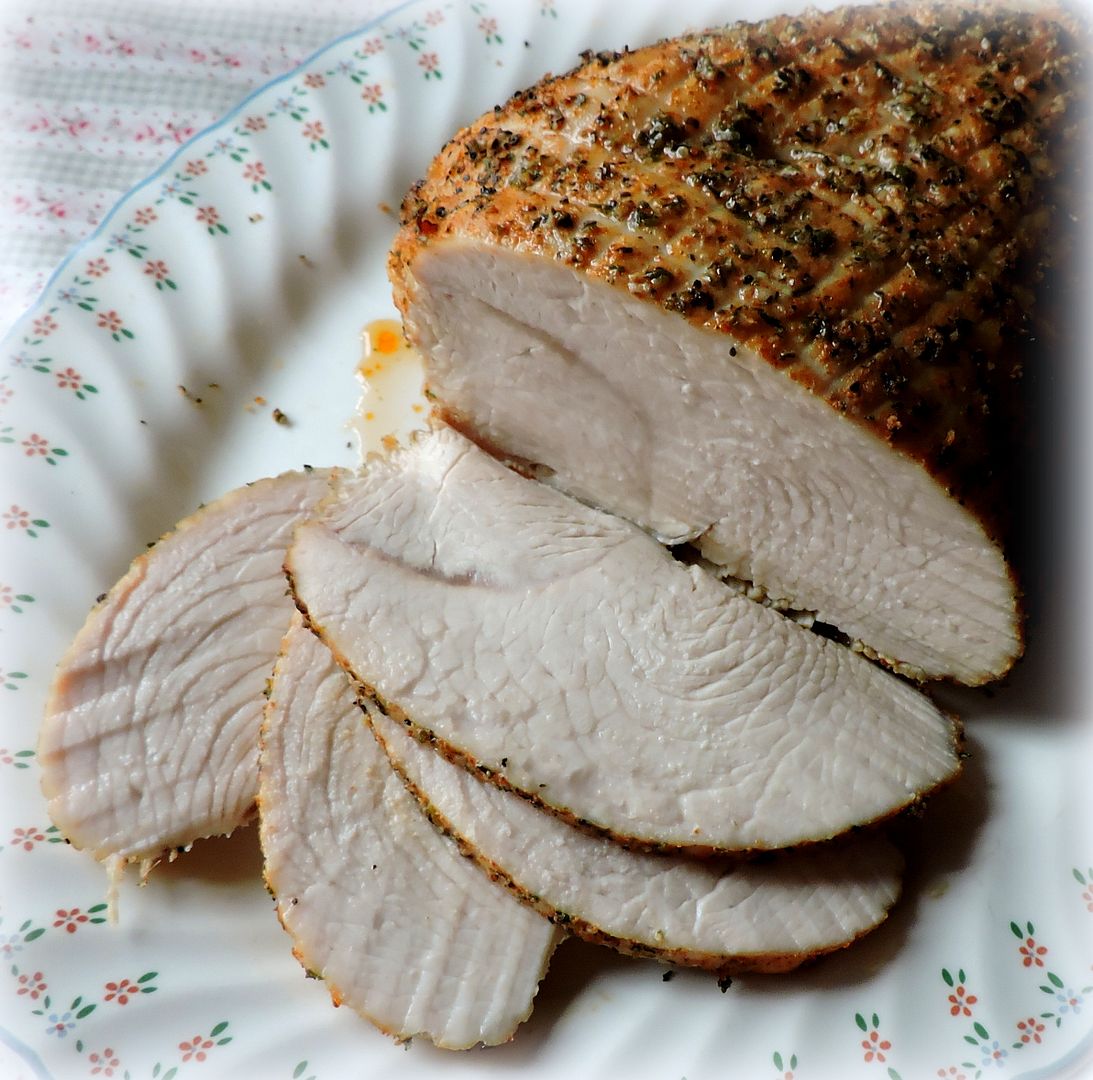 In The English Kitchen today . . .
Oven Roasted Boneless Turkey Breast
. Perfect for eating on the day, sandwiches during the week and casseroles. Tender, moist and delicious!
I hope the week ahead of you is filled with many small and wonderful things. May you be truly blessed. Along the way don't forget . . .
═══════════ ღೋƸ̵̡Ӝ̵̨̄Ʒღೋ ═══════════ ⊰✿░G░O░D⊰✿⊰L░O░V░E░S⊰✿⊰░Y░O░U░⊰✿
═══════════ ღೋƸ̵̡Ӝ̵̨̄Ʒღೋ ═══════════
and I do too!