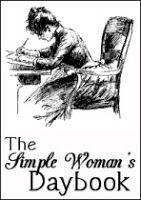 FOR TODAY, December 23, 2014
Outside my window ...
It's still very dark. The days are getting longer now though. We haven't noticed it yet. It will be weeks before we do. Yesterday was very mild. We actually still have roses blooming in the garden and geraniums. It's crazy.
I am thinking ...
I have a date to read three of my grandsons a story on Facetime on the iPad on Christmas Eve. I am looking forward to that and have been practicing voices and am thinking what a wonderful thing this modern technology is that I can do that!
I am thankful ...
For modern technology!
In the Kitchen ...
Gingerbread Granola
!
On my "To Cook" list ...
Maple Nut Fudge from
Mom on Time Out
. This looks sooo good!
I am creating ...
I've been doing lots of sketching, but no actual painting. The light has been so poor here lately. Very dark and overcast and of course by the time I have time to go up into my craft room, the day is almost spent. Looking forward to brighter days!
I love this half moon crochet shawl I found on
Lion Brand
. It looks easy enough to do. Not sure I would use green, but white or black come to mind.
It's a sock monkey finger puppet! I love it! From
The Yarn Box
.
These Rice Filled Owl Heating pads are really cute! From
Modern Mrs Darcy.
Fabric Covered Suitcases. so pretty. From
Bright, Bold and Beautiful
.
I am going ...
We are going to the Christmas Carol Service at our Ward on Christmas Eve and then we are having the Missionary Sisters for dinner on Christmas Day. Other than that we have no plans for the week. Quiet is good.
I am reading ...
The Photographer's Wife
, by Nick Alexander
The Photographer's Wife is an epic tale set in two eras, a tale of the secrets one generation has, rightly or wrongly, chosen to hide from the next.
Barbara – a child of the Blitz – has more secrets than she cares to admit. She has protected her children from many of the harsh realities of life and told them little of the poverty of her childhood, nor of the darker side of her marriage to one of Britain's most famous photographers. With such an incomplete picture of the past, her youngest, Sophie, has struggled to understand who her parents really are, and in turn, Barbara sometimes worries, to build her own identity. When Sophie, decides to organise a vast retrospective exhibition of her adored father's work, old photos are pulled from dusty boxes. But with them tumble stories from the past, stories and secrets that will challenge every aspect of how Sophie sees her parents.
I am hoping ...
We had a bit of trouble with our car the other night and weren't able to get to the church for the special Christmas Truce presentation. I was so disappointed. The steering wheel locked and we could not get it to turn on, or move the steering wheel. Then just as suddenly as it had begun, it stopped and fixed itself. I am hoping it doesn't happen again.
Makes me smile ...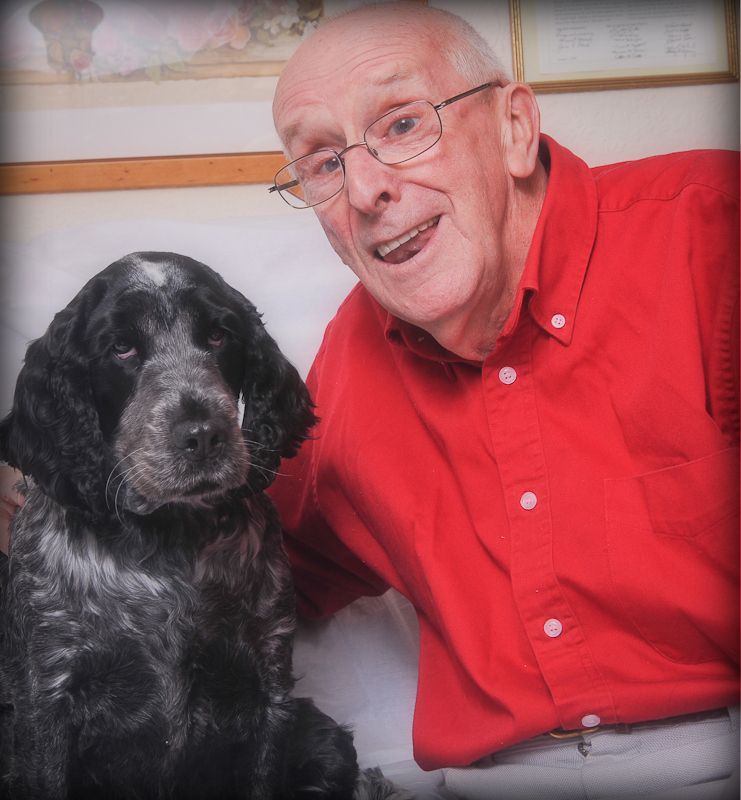 This photograph of Todd and Mitzie makes me smile. He's so "Look at the Camera!" and she's so "Whatever!"
I am learning ...
When it comes to cookies, potato chips, chocolate . . . I have no self control. I need to master this weakness, or it will kill me.
Around the house ...
The Top 58 more Creative Home Organizing Ideas and DIY Projects found on
DIY Crafts
.
Handy and inventive uses for Baby Powder around the house, from
The Creek Line House
. Some of these are very useful.
30+ Dog Toys you can make from things around the house. I am so going to do some of these. Lucky Mitzie! From
Tips For Women
.
Twenty Top Secret Spots for Storage around the house. From
Woo Home
. I could sure use some of these!
I am pondering ...
With all of the signs which are appearing around us on a daily basis, why more people can't see we are living in the Latter Days? Filling my lamp with oil so I will be ready.
A Favourite Quote for today ...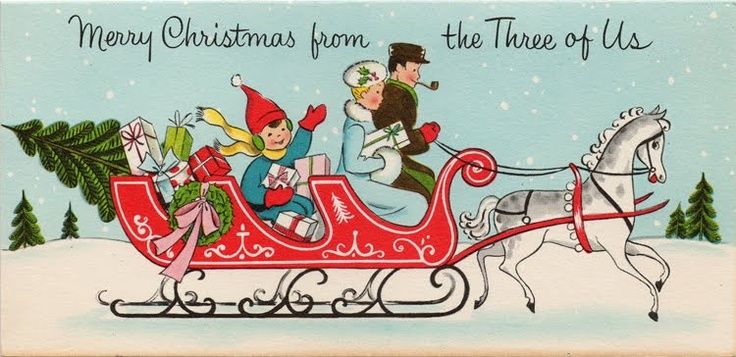 `*.¸.*✻ღϠ₡ღ¸.✻´´¯`✻.¸¸.Ƹ̴Ӂ̴Ʒ..
(¯`v´¯)
`*.¸.*´Ƹ̵̡Ӝ̵̨̄Ʒ
¸.•´¸.•~♥♥♥~•.~
ღϠ₡ღ¸.✻´´¯`✻.¸¸.Ƹ̴Ӂ̴Ʒ.
(¸.❀⁀⋱‿✿"
"There is a magic in Christmas. Hearts are opened to a new measure of kindness. Love speaks with increased power. Tensions are eased... "Of all things of heaven and earth of which we bear testimony, none is so important as our witness that Jesus, the Christmas child, condescended to come to earth from the realms of His Eternal Father, here to work among men as healer and teacher, our Great Exemplar. And further, and most important, He suffered on Calvary's cross as an atoning sacrifice for all mankind.
"At this time of Christmas, this season when gifts are given, let us not forget that God gave His Son, and His Son gave His life, that each of us might have the gift of eternal life"
~Gordon B. Hinckley, "The Son of God"
One of my favourite things ...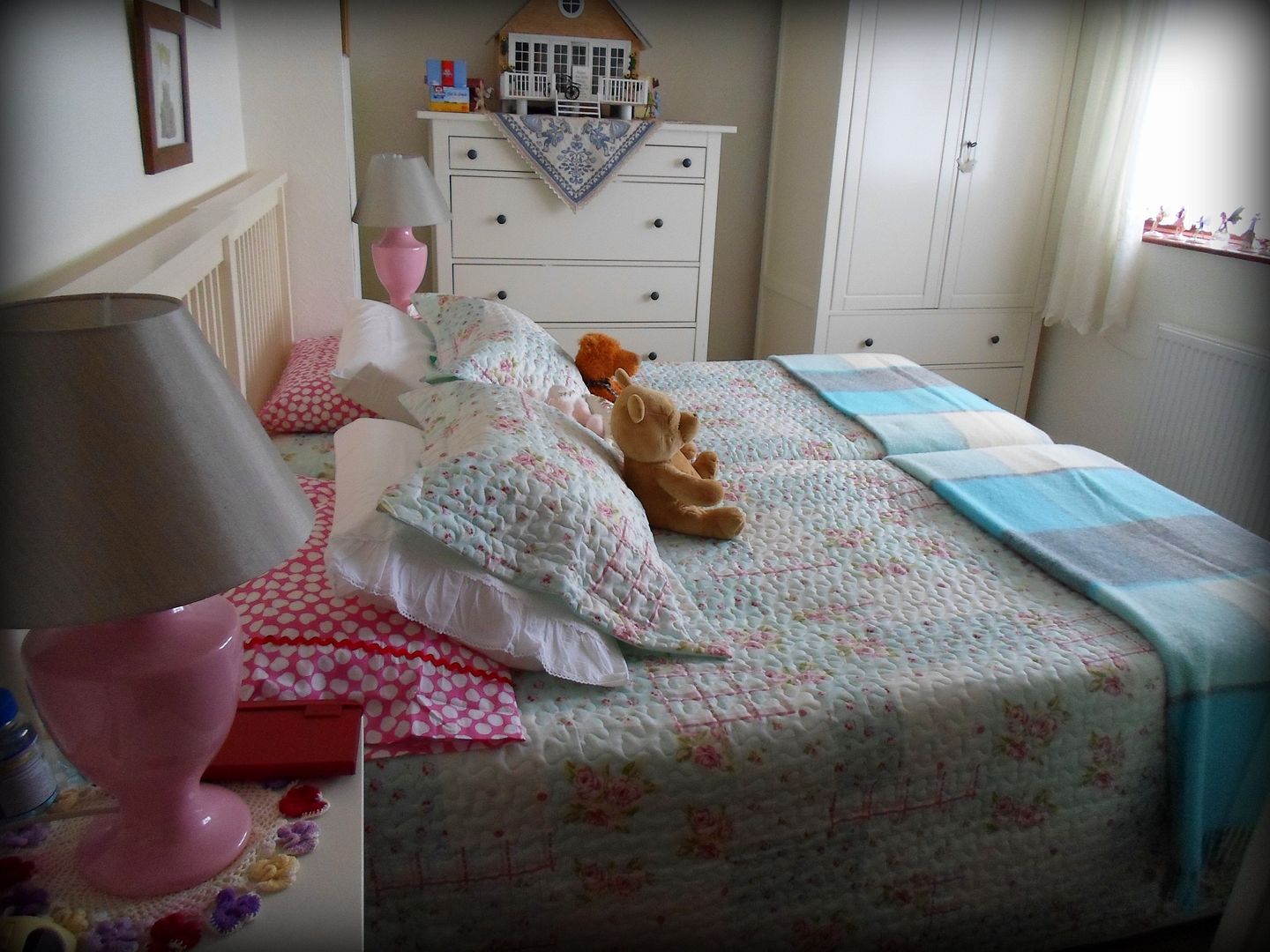 I Love, LOVE our bedroom. It is one of my favourite rooms in the house.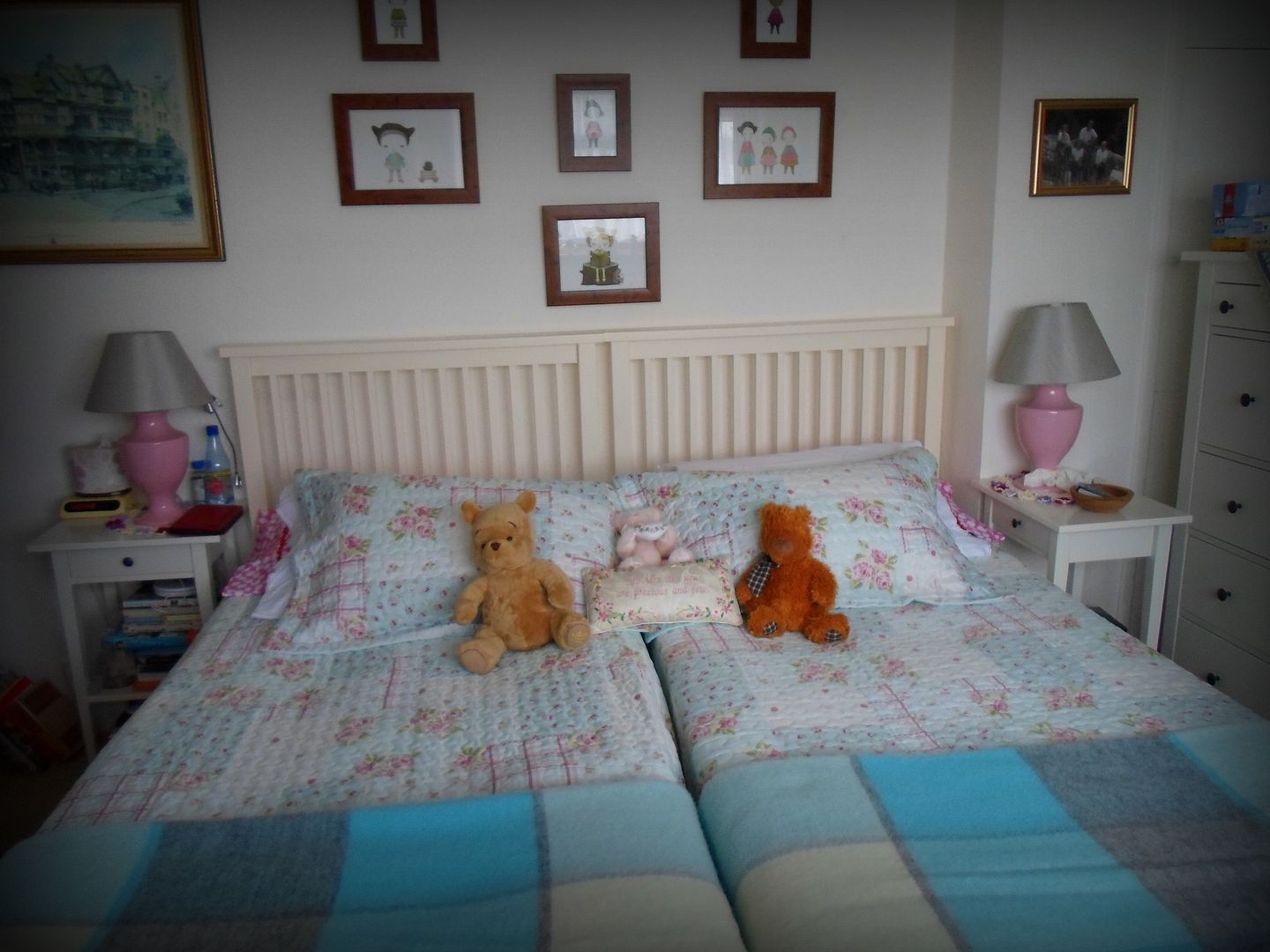 I love the serenity of it and my Tolipop girls. It's just a peaceful place.
A Peek into my day ...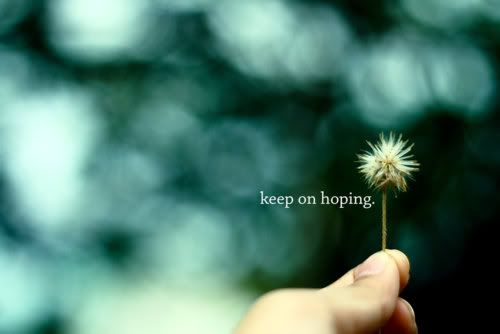 Each of my days is filled with hope and promise. It's a choice I choose to make each day of my life. I will always hope and believe in promises to be fulfilled.
And that's my day book for this week!
⋱ ⋮ ⋰
⋯ ◯ ⋯ Take time to enjoy the small*´¯`.¸¸.☆
⋰ ⋮ ⋱ blessings in life.*´¯`.¸¸.☆
✿¸.•*¨`*•..¸✿ ✿¸.•*¨`*•..¸✿
╬♥═╬╬═♥=╬╬═♥╬╬═♥╬╬═♥=╬╬♥═╬
░░░░░░░░░░░░░ ░░░░░░░░░░░░░

Wherever you go and whatever you do I hope there's a wonderful day planned for you!
═══════════ ღೋƸ̵̡Ӝ̵̨̄Ʒღೋ ═══════════ ⊰✿░L░O░V░E⊰✿⊰✿⊰✿⊰✿⊰✿⊰░Y░O░U░⊰✿
═══════════ ღೋƸ̵̡Ӝ̵̨̄Ʒღೋ ═══════════
PS - I changed my music back. Those Christmas Songs were driving me crazy! I prefer my peaceful restful music.