So here we are the day after the day . . . I truly hope you each had a day filled with plenty of joy and blessings and most important of all . . . lots of love. We had the Missionary Sisters here for the day. It's always nice to have young people around at Christmas. We feasted on our Christmas lunch and then they wanted to watch The Santa Claus.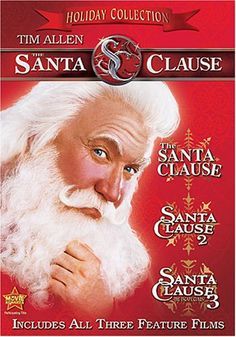 Christmas Day is really special to the Missionairies for a couple of reasons. First of all, it's the celebration of the Saviour's birth, but second of all they get to let their hair down and relax a bit . . . they are allowed to spend the day doing a few things they are not allowed to do the rest of the year such as watch films or play video games and they also have one of their twice a year only skype dates with their families back home. Modern technology is a wonderful thing and these skype calls are really important to them. They are each allowed an hour for them and I can tell you they really look forward to them. The only other time they are allowed to communicate physically with their familys in such a way is on Mother's Day.
WE spoiled them of course with a huge dinner, and cookies, candies, clementines etc. It was nice.
I found out by accident yesterday that a friend of ours was alone this Christmas. It was too late to have her over for Christmas Dinner and she had already accepted an invite elsewhere for lunch yesterday, but we will be going to pick her up today and bring her and her pooch back here to spend the day with us. It will be leftovers and Monopoly, but at least she will not be on her own.
Reaching out to others. It's a good thing.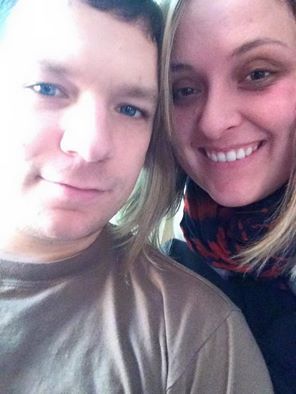 This is our Bruce and his partner Sara. They look pretty happy. Love this photo of them. It was taken yesterday. I heard from all of my children with the exception of one this year. I was not really surprised not to hear from the one. It would have been more of a surprise if I had heard from her, but oh well . . . I did not let it spoil my day.
I got to read a story on Christmas Eve to our Doug's three little men.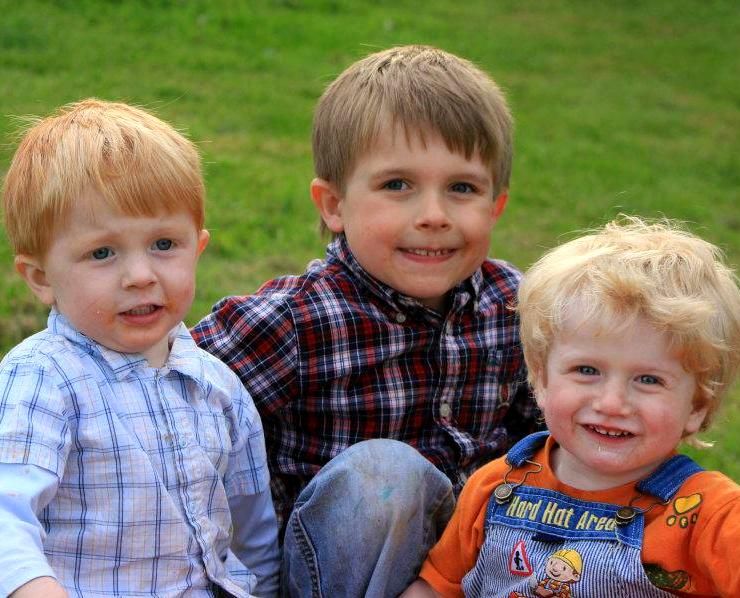 Josh, Jon and Jacob. What a wonderful visit we had via the iPad. They were pinging off the walls with excitement of course, but it was fun. I am not sure Doug was quite as enthused with all of their energy of course, but this grandma sure was! They are delightful little boys.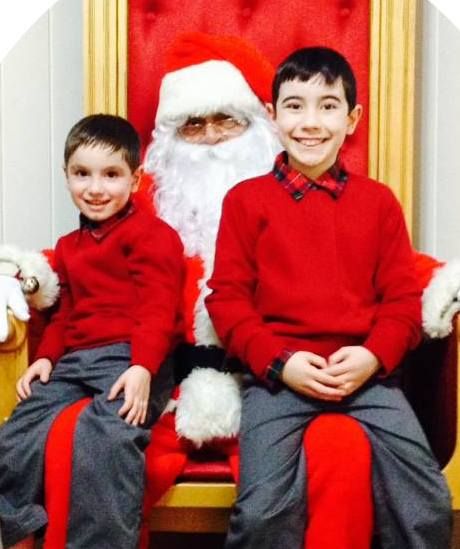 I also got to watch our Anthony and Anne's Luke and Gabriel wake up on Christmas Morning and begin to open their gifts via the iPad. It was just lovely Somehow we got to talking about the sock monkeys I had made the boys and how well loved up they were getting and Anthony was telling Luke that I had created them. Luke was amazed, but he was even more amazed when I told him I had made his dad and that his dad had once been in my tummy. The look on his face was priceless and then he wanted to know if I had made his mummy too. Of course that got a big laugh!
Children . . . that is what Christmas is all about.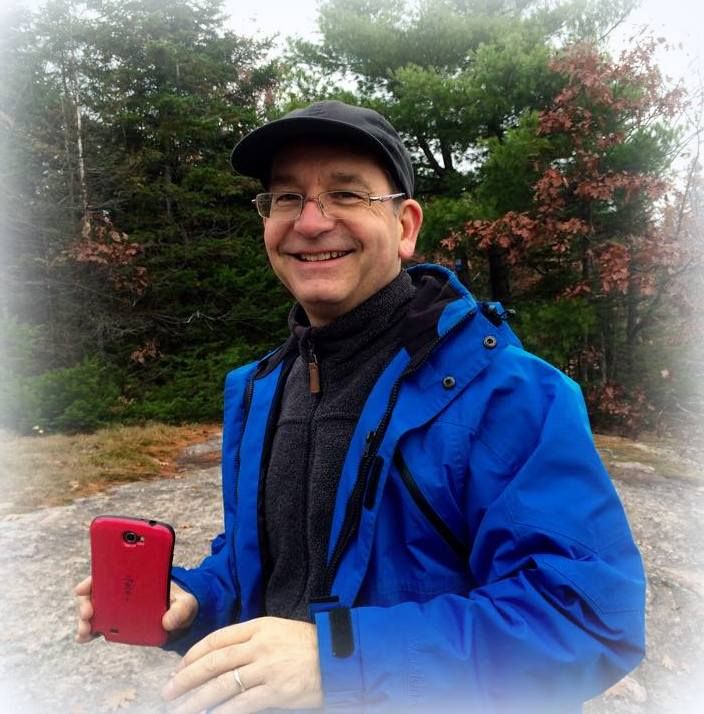 My brother facetimed us on the iPad as well, last evening. I got to speak to him and all his girls. It was really nice. He had a really big turkey cooked and was waiting for family to arrive for their big feast. My niece Allison was showing me a cookery book she had received and she already had all of these pink flags marking all the recipes she was planning on cooking. She has plans to come over here to the UK and us cooking together. Can't wait. I hope it really happens.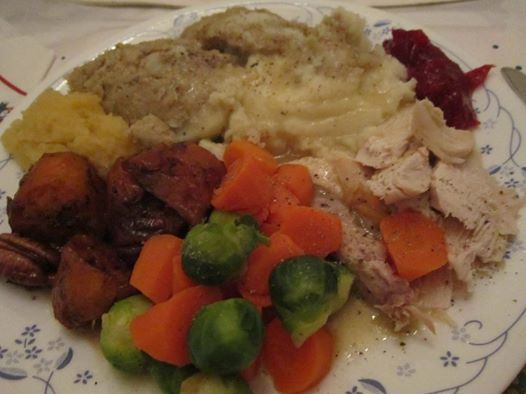 This is a picture of the Christmas Dinner my sister cooked for herself, Dan and my parents. It does my heart good to know that my parents are no longer alone and that my sister is taking good care of them. Of course I got to speak to them on the telephone as well. It was really nice. It made me feel a bit homesick, but I'll be okay. ☺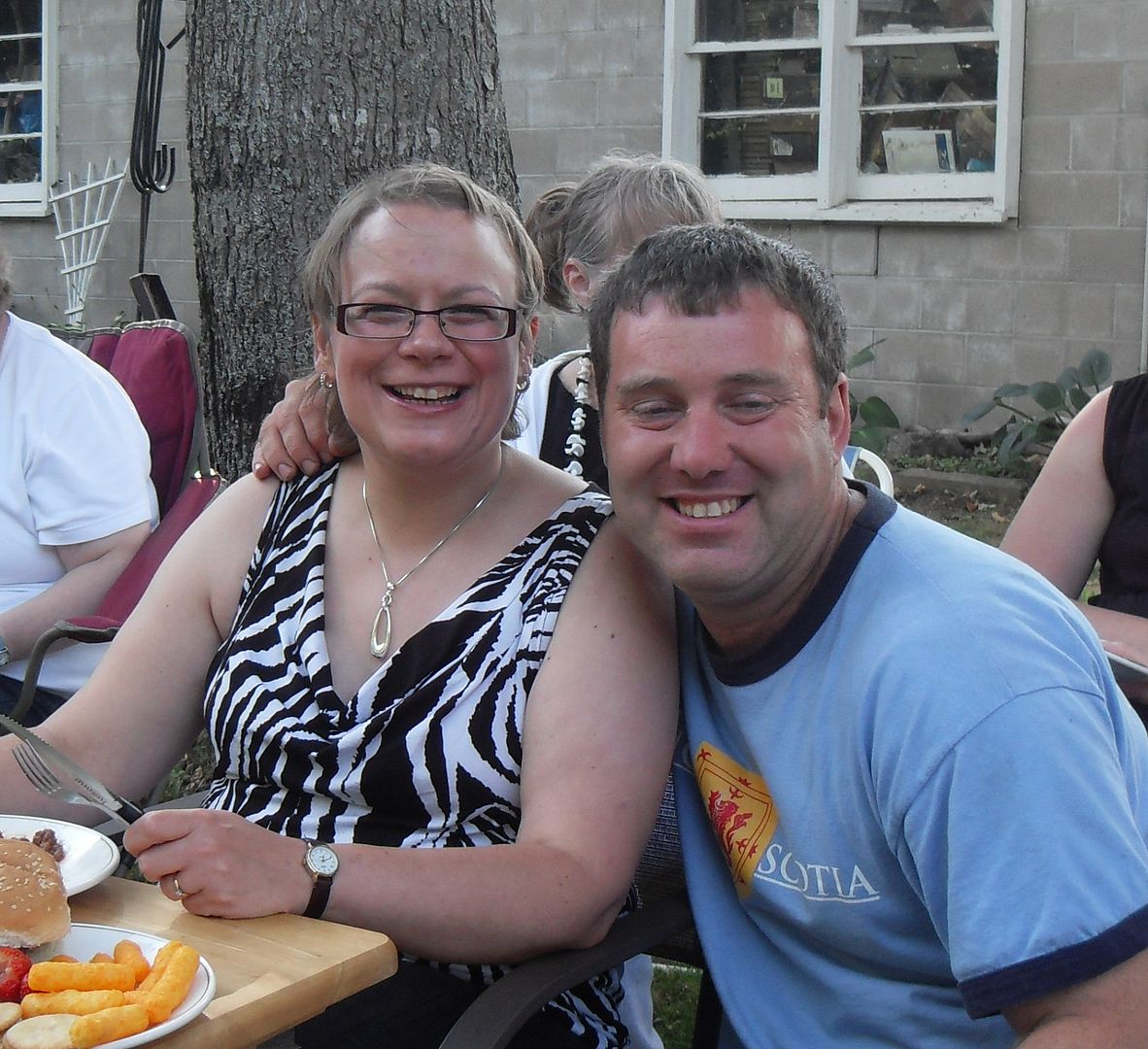 Spoke to these two on Christmas eve. That's our Eileen and her Tim. They already have over two hundred dollars saved towards their trip over here to see Todd and I. I commend them on their efforts and I know if anyone can do it, they can. They think they will be doing it next July and who am I to say they might not make it by then. They are both like the little engine that could!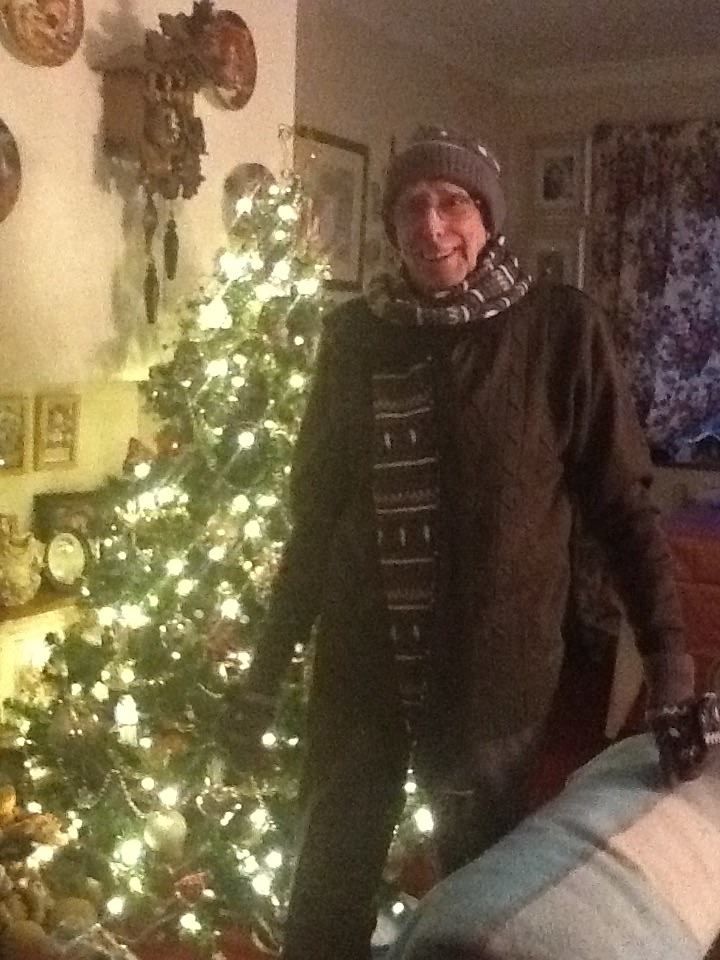 Todd enjoyed kitting himself out in all of his Christmas presents and then posing for the camera on the ipad. He got a new pair of slippers which he desperately needed. He has a problem with his feet always being cold no matter what. I got him a pair of isotoners hoping that they will help. He also got a nice cardi and toque/scarf/mitten set. As you can see he was well pleased!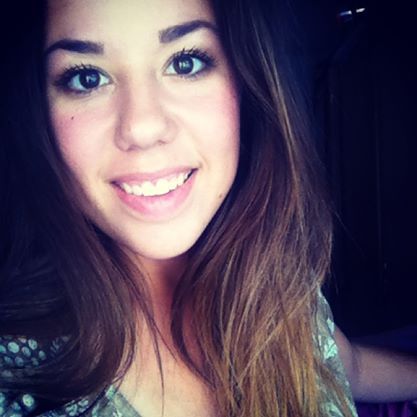 Our little nurse, Ariana had to work yesterday, so we gave her her presents on Christmas Eve. She is working today also. I know it must be difficult for her to be so far away from her family at Christmas, but she is going home to Spain in about a week and a half and spending three weeks with them then, so that will be nice. She said she had a nice day at work yesterday. There were lots of goodies about and she said she will have to starve herself today to make up for it! She is working again today. There will probably be lots of goodies around for them to eat today too. It's Christmas.
I take my hat off to all the people in emergency services who work despite it being a holiday.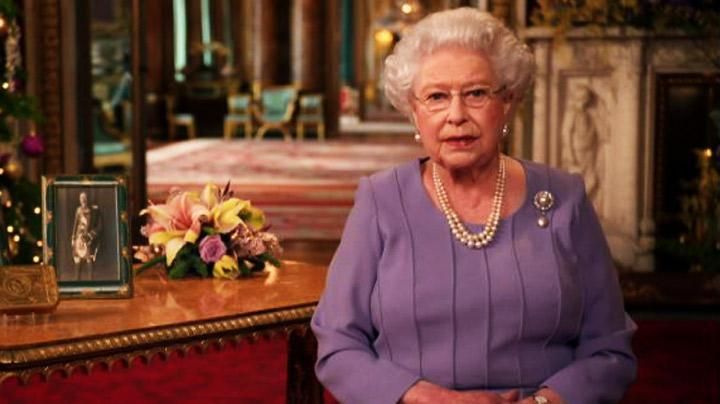 WE also had time to fit in the Queens Annual Christmas Message. This year it was on reconciliation. Wouldn't be Christmas without her in our living room. ☺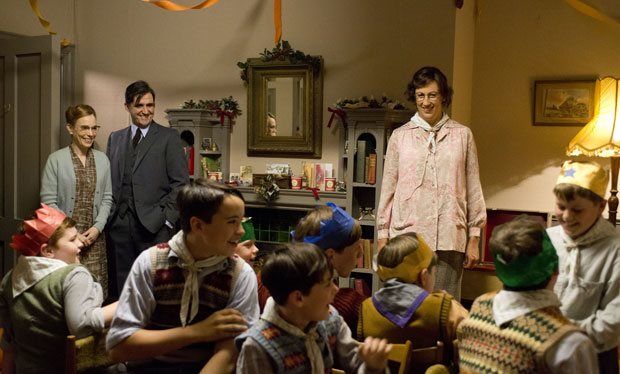 Of course we also had the crew from Call the Midwife in our home . . .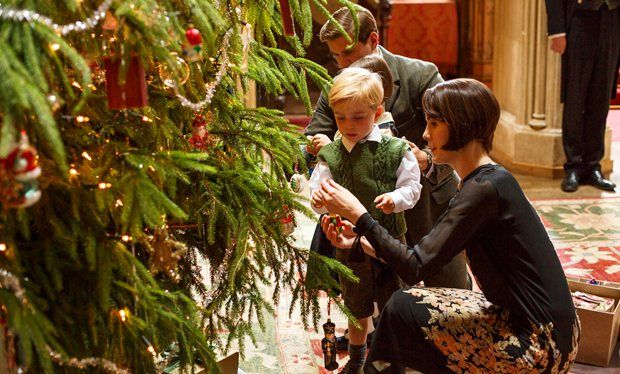 And the bunch from Downton dropped by as well . . .
And that was our Christmas. Today we will be having our friend over and enjoy some time together with her . . . and that will be that for this year. It always amazes me at how quickly the holiday happens upon us and then at how quickly it passes. All that preparation and it is gone in a *poof*
I know that Christmas is a sad day for a lot of people, and my heart and prayers have been with each of my friends who has experienced great loss this year over these past couple of days. I do so hope that they were able to feel of the Saviour's love and that it brought a modicum of comfort to them in some way. I just always wish I could reach out and gather each of them into my arms and give them a big hug . . . but I can't. It's the thought that counts, but still . . .
Happy Boxing Day people
═══════════ ღೋƸ̵̡Ӝ̵̨̄Ʒღೋ ═══════════ ⊰✿░L░O░V░E⊰✿⊰✿⊰✿⊰✿⊰✿⊰░Y░O░U░⊰✿
═══════════ ღೋƸ̵̡Ӝ̵̨̄Ʒღೋ ═══════════