"The world is fairly studded and strewn with pennies cast broadside from a generous hand. But who gets excited by a mere penny?...It is dire poverty indeed when a man is so malnourished and fatigued that he won't stoop to pick up a penny. But if you cultivate a healthy poverty and simplicity, so that finding a penny will literally make your day, then, since the world is in fact planted with pennies, you have with your poverty bought a lifetime of days. It is that simple. what you see is what you get." ~Anne Dillard

A few of the small and wonderful things which bring untold joy into my life. It's the small things in life which truly mean the most. Simple abundance . . . it's the best.
Watching the children present the Nativity at the Ward Christmas Party on Saturday evening. I can't help but remember all of the Children's Nativities I participated in when I was growing up and how very wonderful they were and all of the lovely feelings associated with the re-telling of the story of the Saviour's birth. That feeling of warmth and love associated with it all. I love to see the Nativity each year and to sing the carols in church every Sunday. That spells Christmas for me.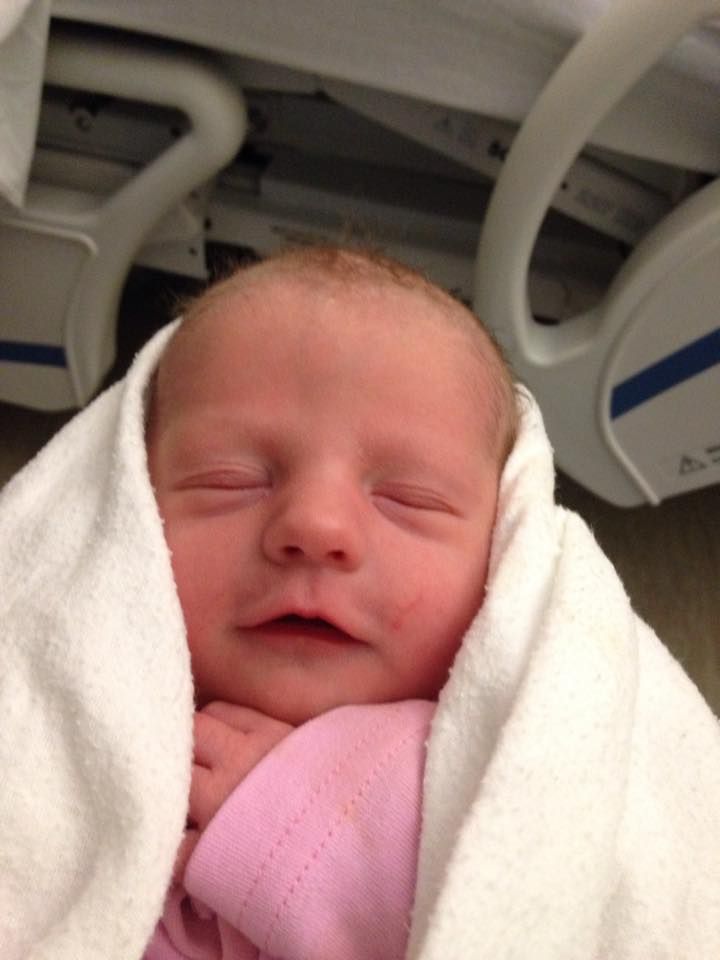 My second cousin Stephanie and her husband had the first child of their own this past weekend. They had already adopted two children, who are the grandchildren of my Uncle's wife. They never ever thought they would be able to have any children of their own, so this little girl is a miracle to them. It's always a special thing to welcome a new baby into the family, and there is no more special time of the year to do so than during the Christmas season. No name yet, but this will be one very loved up little girl. Congratulations to Stephanie and Aaron.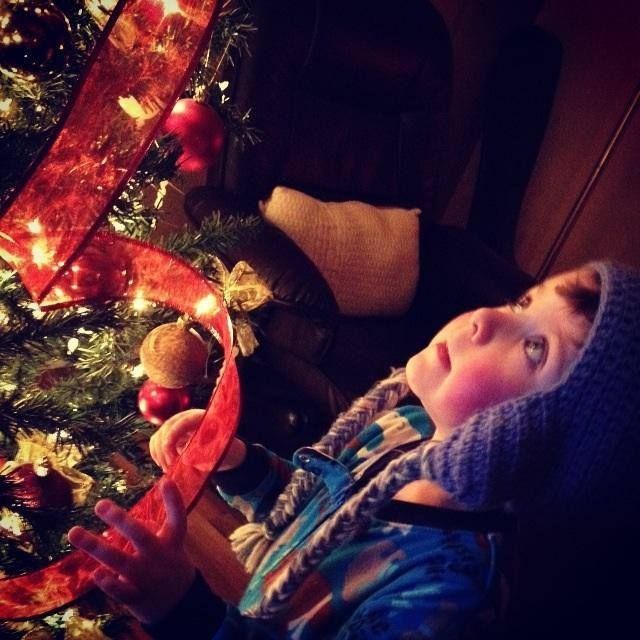 This is my cousin Sheri's little boy Sawyer. I think this is just about the most beautiful Christmas photo I have seen this year. Sawyer is a little miracle too. He's a delightful little boy and the light of Sheri's life.
Sheri is my Aunt Freda and Uncle Harold's youngest daughter. The other day she posted on facebook how devastated she was that she had lost a necklace charm that my Aunt had given her 10 years ago. It was a heart and a key and my Aunt had told her that she would always have the key to her heart when she gave it to her. It was one of the last things her mum had given her. My Aunt Freda passed away after battling lung cancer about 9 years ago now.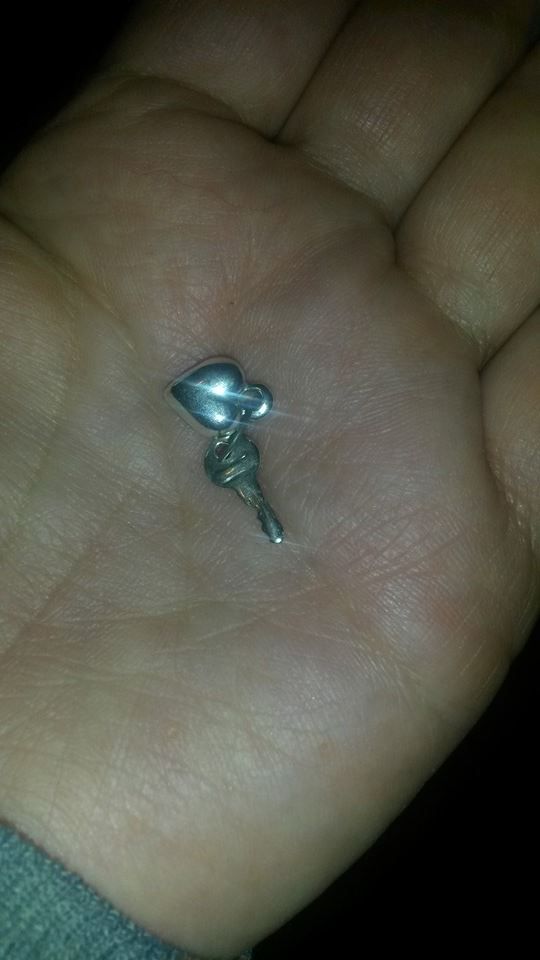 Miraculously she found it in the washing machine two days later! A Christmas miracle! I think it was my Aunt telling her that she still had the key to her heart. A small and wonderful thing.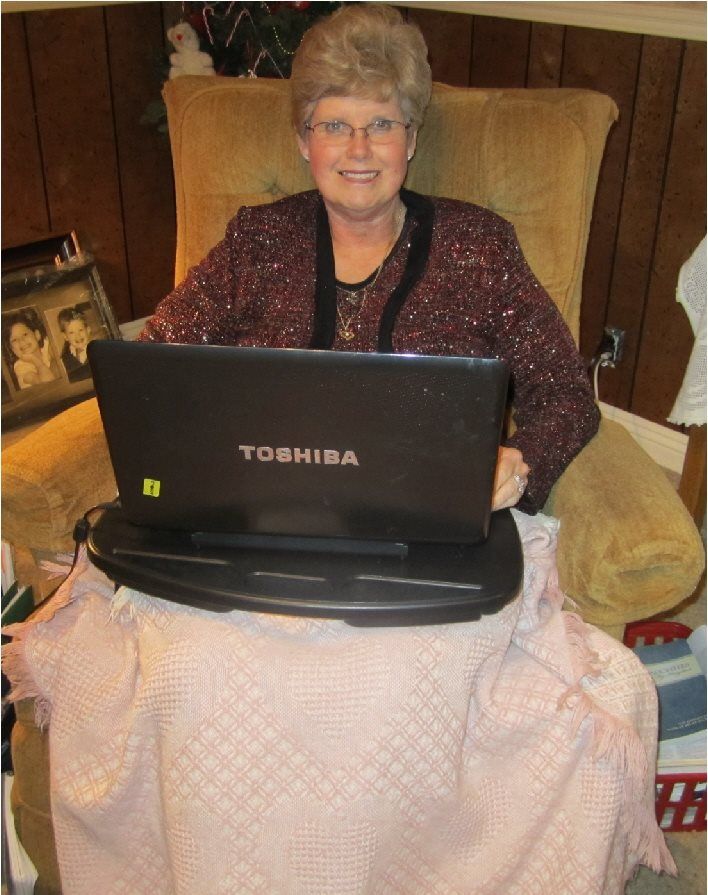 My dear friend Lura is a good friend I met through this medium of blogging. She has had a really rough year health wise, but she is like the Ever Ready Bunny . . . she just keeps going and going. She had not done a blog in a while due to problems on her page and yes, her health as well amongst other things. I was just thrilled this morning to see a post from her and to see her blog is up and running again. She is undecided if she will continue to blog or not and I know she will make a decision which is right for her. I would be sad to see her stop, but in any case it is a blessing now to have her page back in action and to see a post from her. She has always been an inspiration to me and I know to many others too.
Grammy's News
. It's a good thing.
Lura started her blog as an effort to stay in touch with her children, but . . . as she says, her children' don't really read it. I think it's funny that I started blogging for the same reason and . . . like Lura's, my children don't really read mine either. Blogging for me became so much more than a reason or means of connecting with my kids. I have met the most wonderful people via this medium and still do. You are all like family to me. When we lost our job a few years back and our home and our Jess . . . you all supported me in unbelievable ways. You lifted me up with your love and helped me to keep putting one foot in front of the other. That was no small thing, but it was a really wonderful thing and you all still lift me up. I am so very grateful for each and every one of you. Many of us have never met in person, and we may never meet in person . . . but our hearts have touched, and that is no small thing either.
It means the world to me. You are an integral part of my life and I could never give up something which brings me so much joy and meaning into my life. Not willingly anyways! I love you all.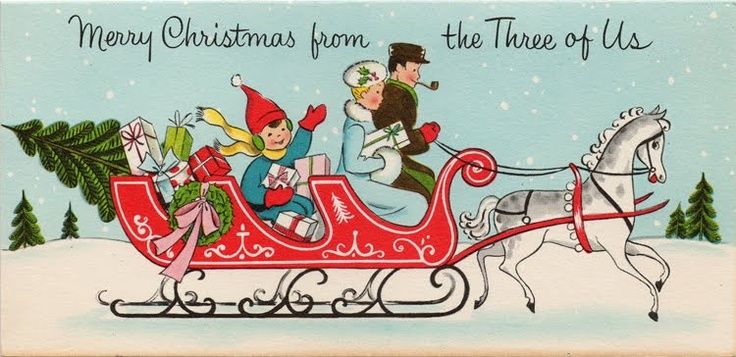 A thought to carry with you through the day . . .
❥✻❥.¸¸.✿¨¯`❥✻❥¸¸.✿¨¯`❥✻❥.¸¸.✿¨¯`❥✻❥
Fill your life with as many moments
and experiences of joy and passion
as you humanly can.
Start with one experience
and build on it.
~Marcia Wiede
❥✻❥.¸¸.✿¨¯`❥✻❥¸¸.✿¨¯`❥✻❥.¸¸.✿¨¯`❥✻❥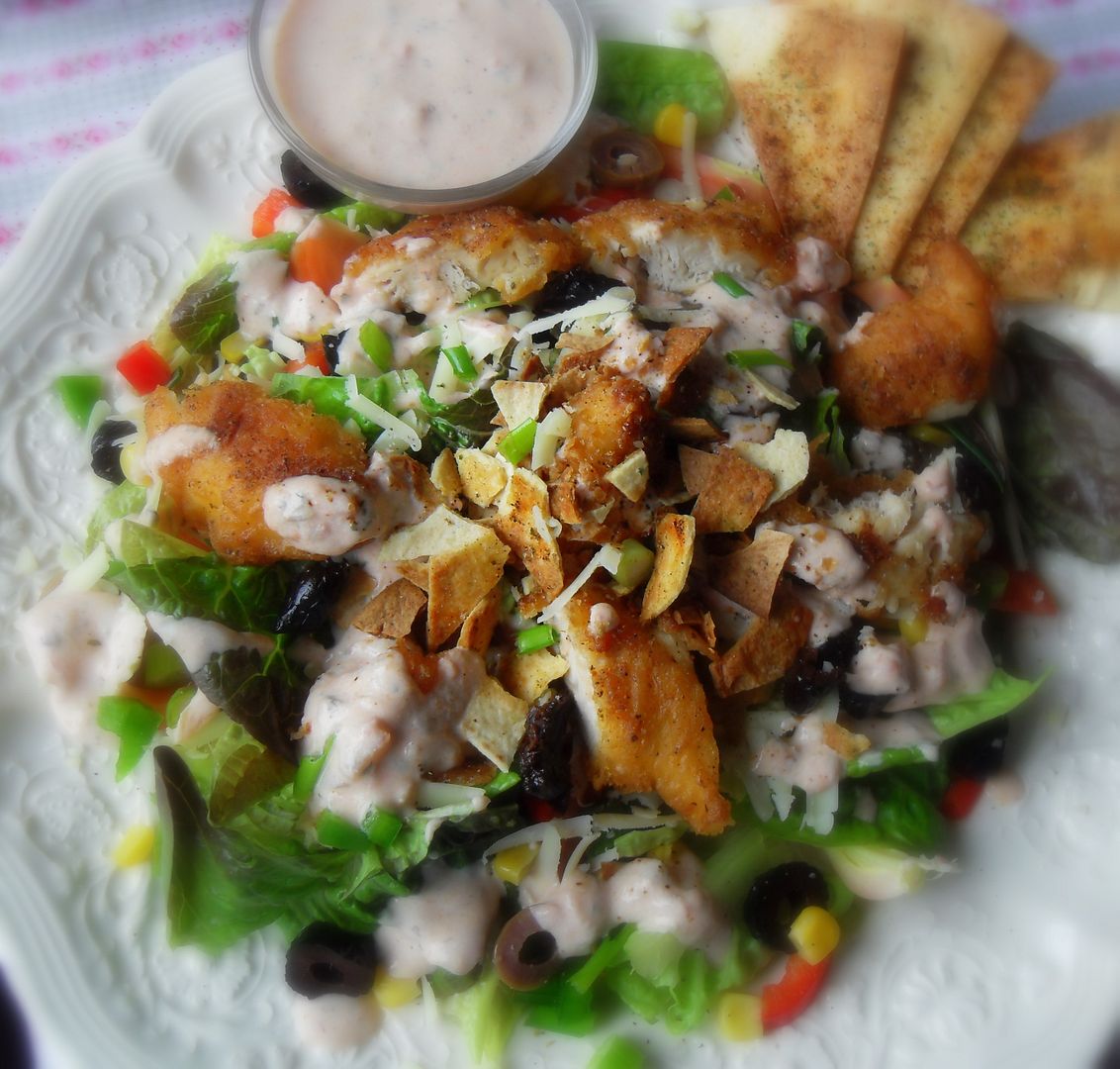 Cooking in The English Kitchen today . . .
Easy Chicken Taco Salad
. Delish!
═══════════ ღೋƸ̵̡Ӝ̵̨̄Ʒღೋ ═══════════ ⊰✿░L░O░V░E⊰✿⊰✿⊰✿⊰✿⊰✿⊰░Y░O░U░⊰✿
═══════════ ღೋƸ̵̡Ӝ̵̨̄Ʒღೋ ═══════════
Have a wonderful week. I hope it is filled with oodles of small and wonderful things"