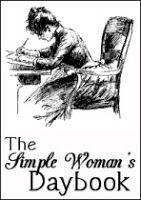 For TODAY, December 10th, 2014
Outside my window ...
It's still really dark, although I am late getting started this morning. The computer was doing updates and I had to wait for it to finish. Although it is now almost 7:30 it's still very dark out and cold. Although a little glimmer of light is beginning to show on the horizon.
I am thinking ...
I just got news this morning that the daughter of a very old friend of mine is battling Breast Cancer. She can't be much more than in her mid 30's and is facing radiation, chemo and a double mastectomy. It doesn't seem fair somehow that someone so young and with so much life and promise ahead of them should be faced with this, while I . . . who has mucked up much of my own life, am still sitting here scott free.
I am thankful ...
That it's not my daughter. I know it's not a great way to be thinking.
In the kitchen ...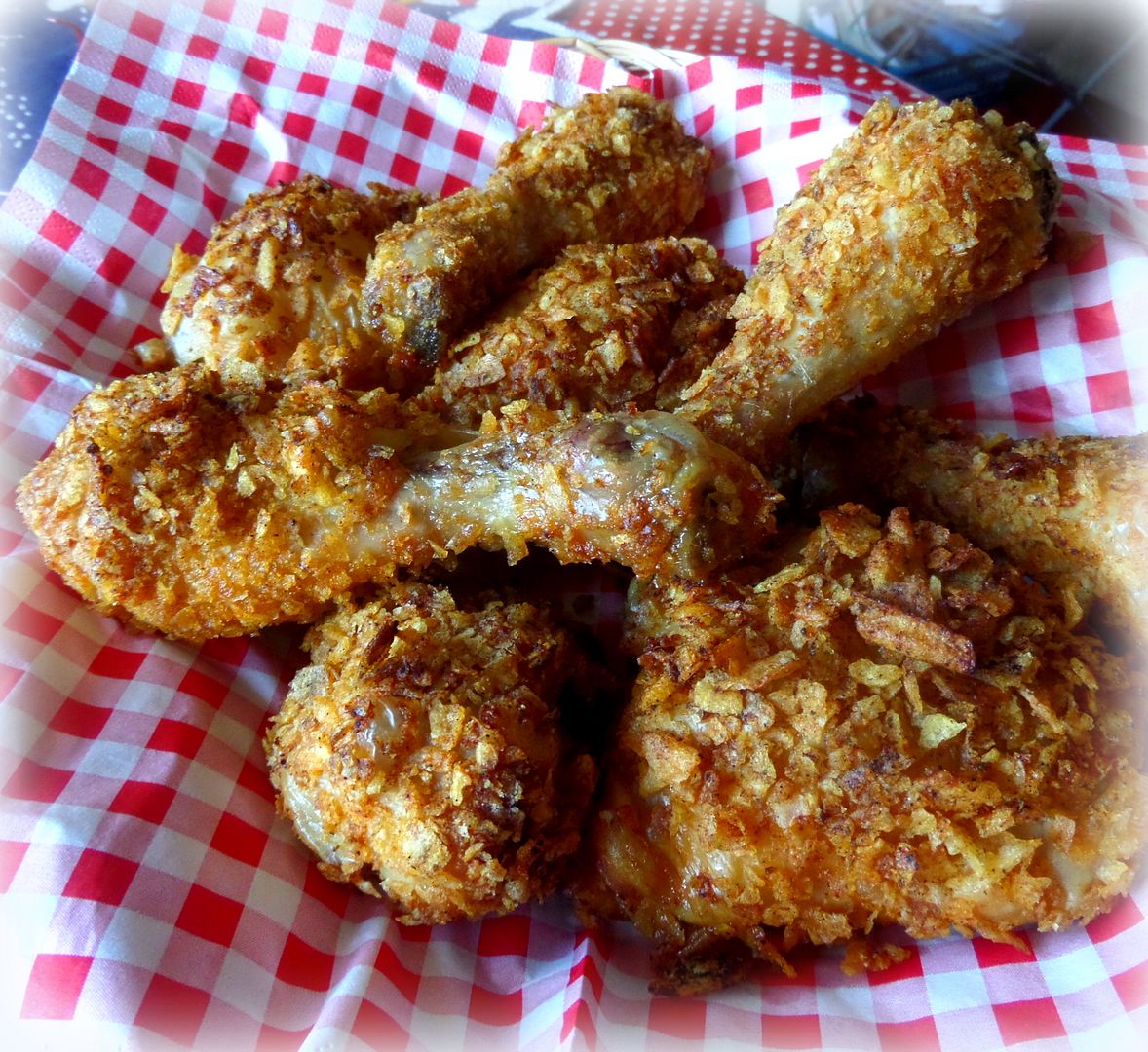 Salsa & Mesquite Oven Fried Chicken
. Scrumptious.
On my "To Cook" list ...
Parmesan Baked Chicken Nuggets
. They look quite delicious to me! I like chicken bites.
I am creating ...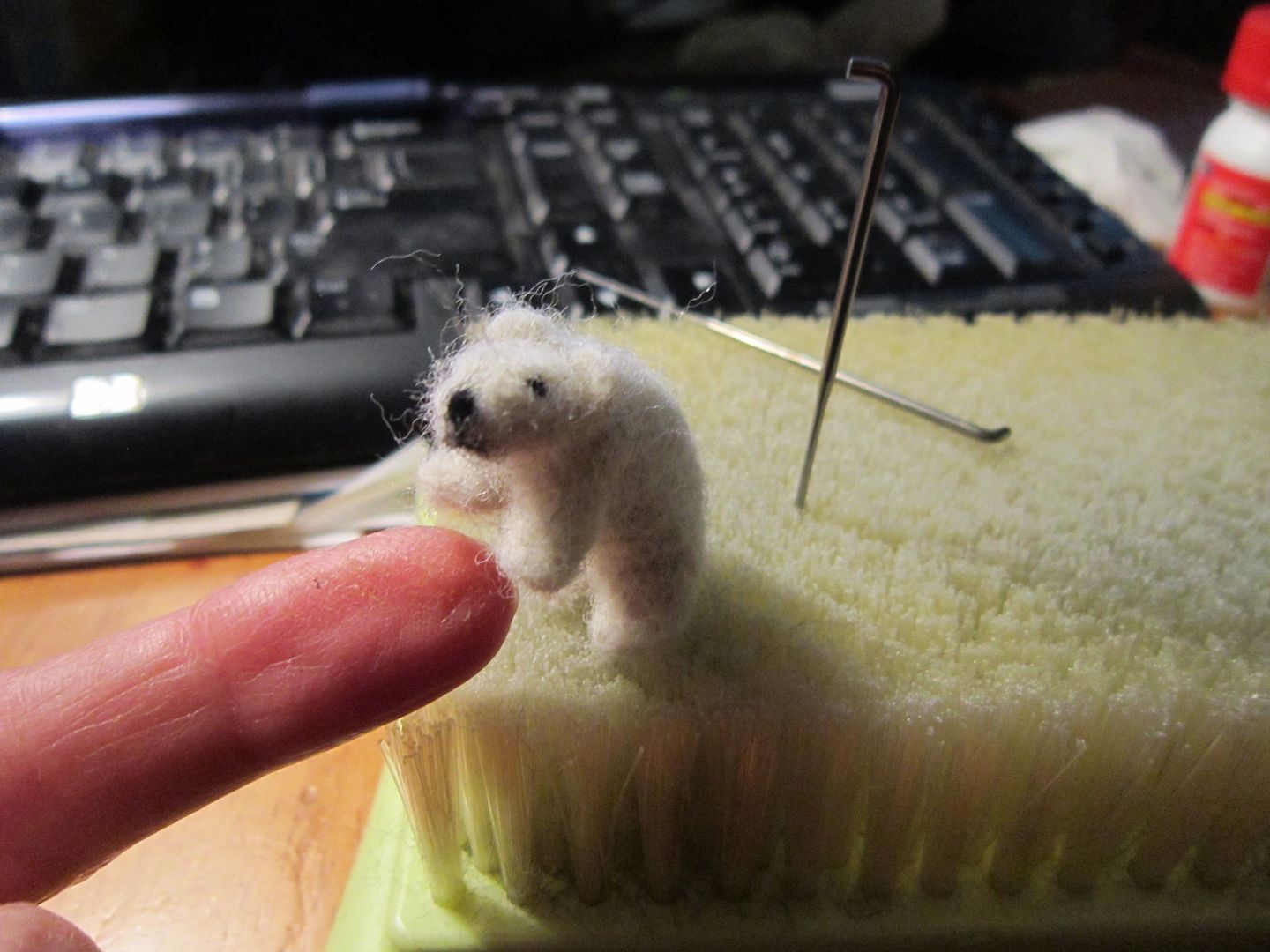 My sister's newest felted creation. A tiny polar bear. He's so cute. And look!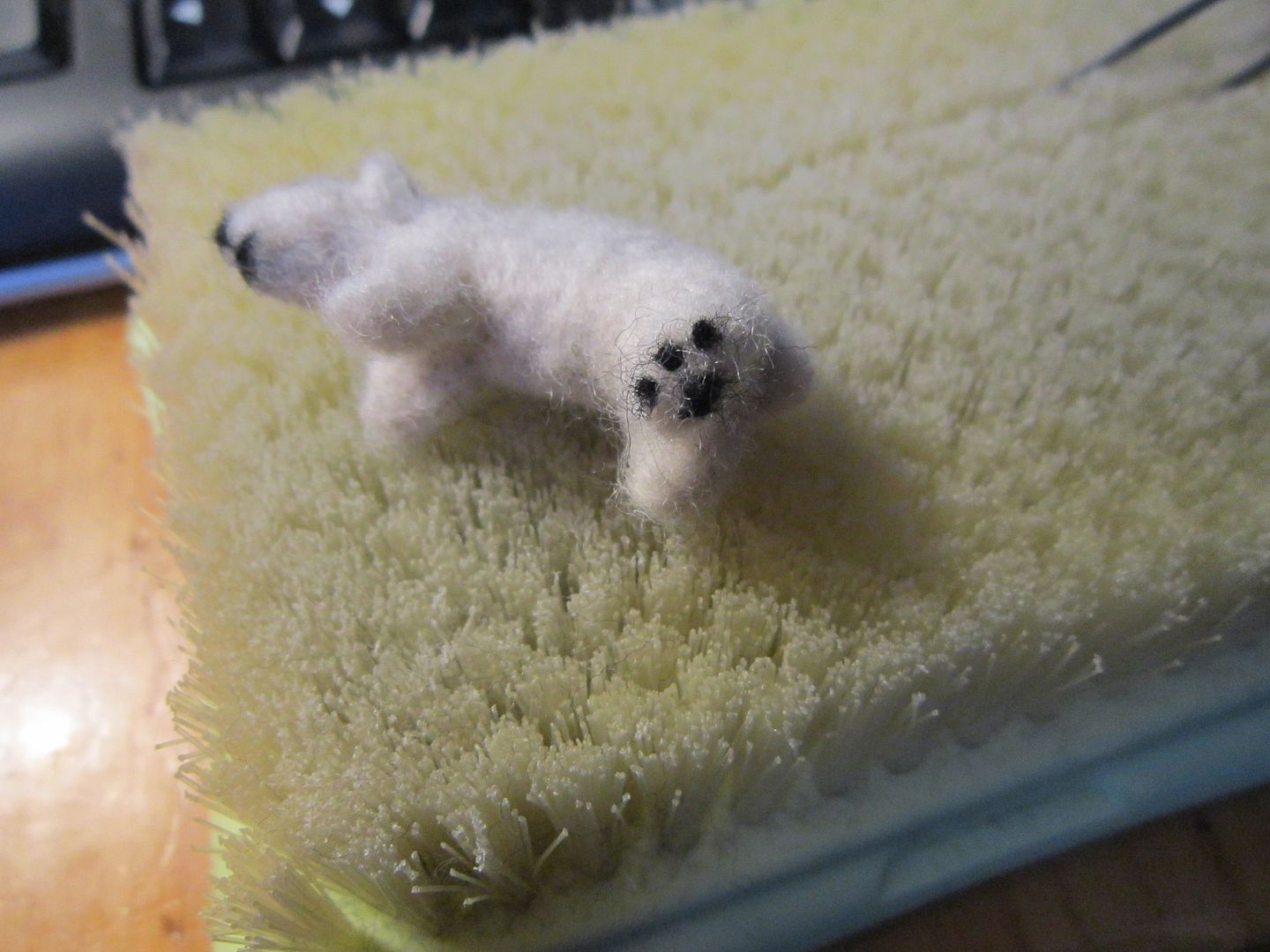 He's got the cutest little paw pads! This bear is only a tiny bit bigger than a loonie coin.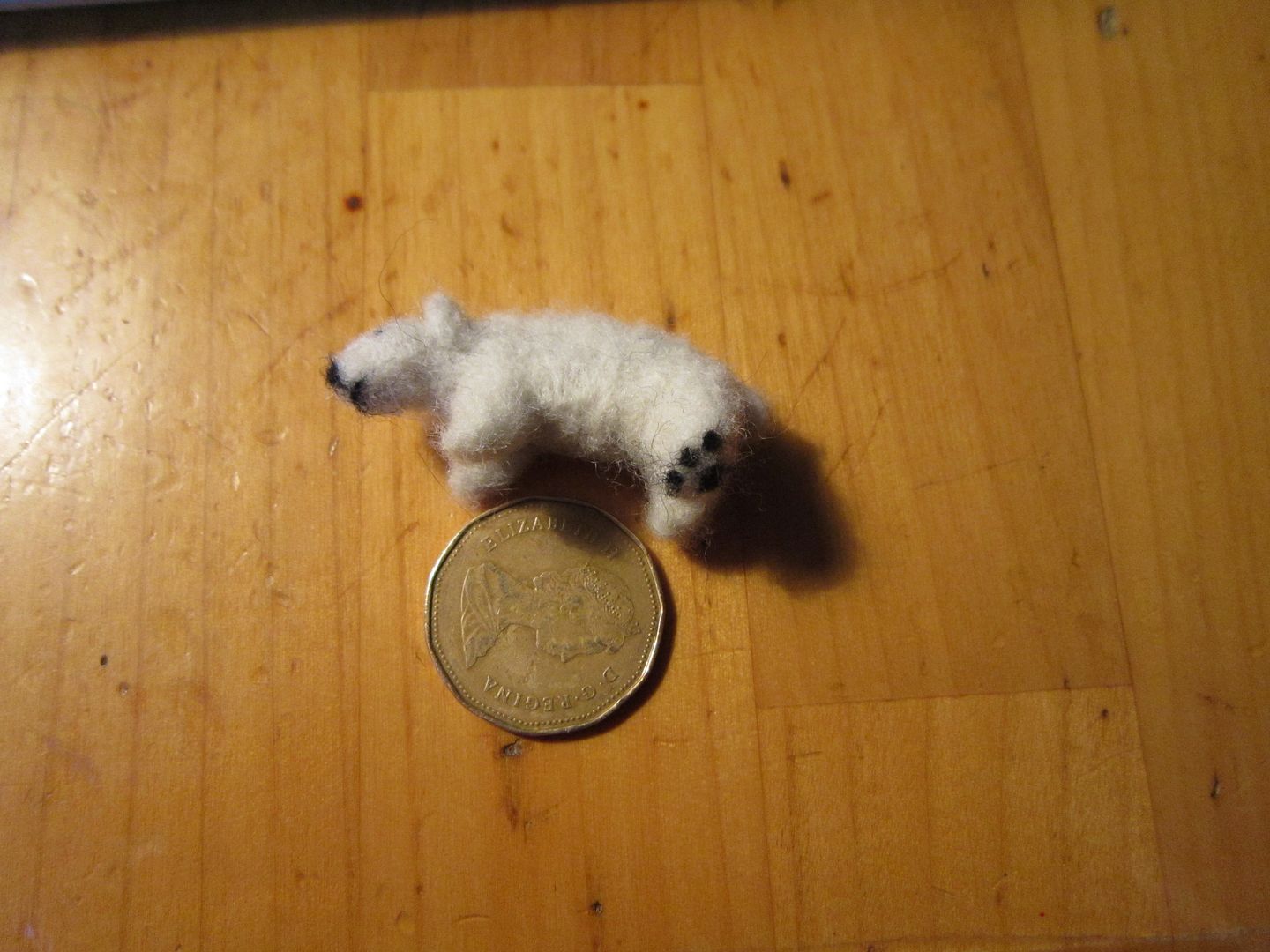 Cute, cute, CUTE!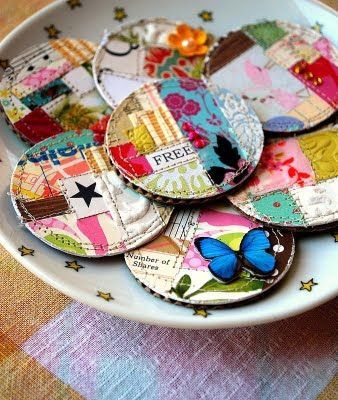 Scrap Book Paper Magnets from
s.e.i. Lifestyle
. It would be easy to personalise these.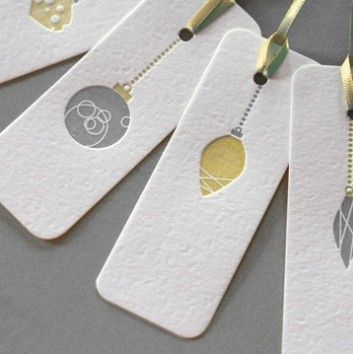 Love these ornament gift tags from Etsy. To buy, but how hard would it be to make your own? No source.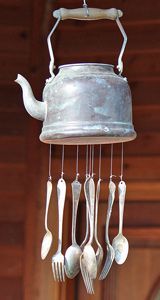 I adore this re purposed wind chime! A simple idea from
Frugal Granola
.
I am going ...
I've been asked to go for a screen test for a cooking show that they will be making over here in the UK in the new year. It would be next week and Todd can go down to London with me. I have tentatively said yes, but I am now waffling in my mind. I think I am too fat. Too old. Etc.
I am reading ...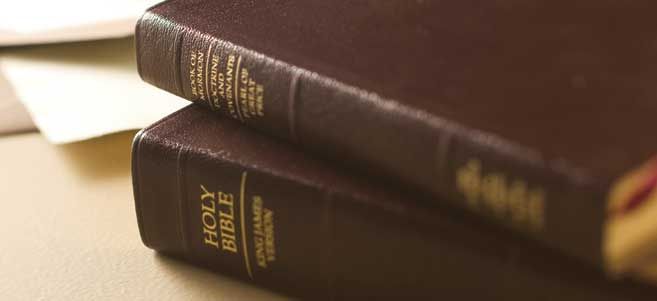 The scriptures at the moment and this months' Ensign magazine. Feeling a need to feel closer to my Heavenly Father. Some weeks are like that.
Anyone got any good recommendations for some good fiction?
I am hoping ...
That I can shake this cough before next week. The other Marie gave me a good cough remedy that I am using. So far so good.
Makes me smile ...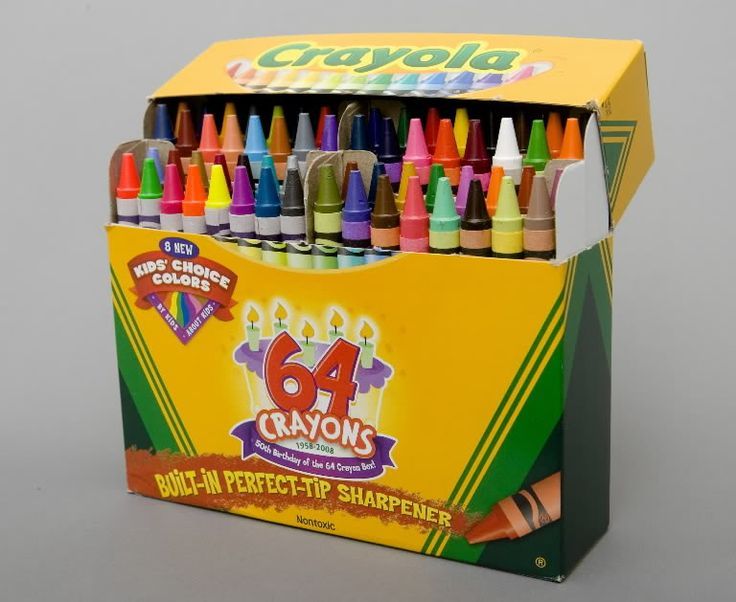 The sight and smell of a new box of crayons.
I am learning ...
I still have not mastered patience. It's an ongoing daily process. I wonder if I will ever master it on this side of the veil?
Around the house ...
I have a secret board on Pinterest. It's called My Dream Home. Here's a little glimpse.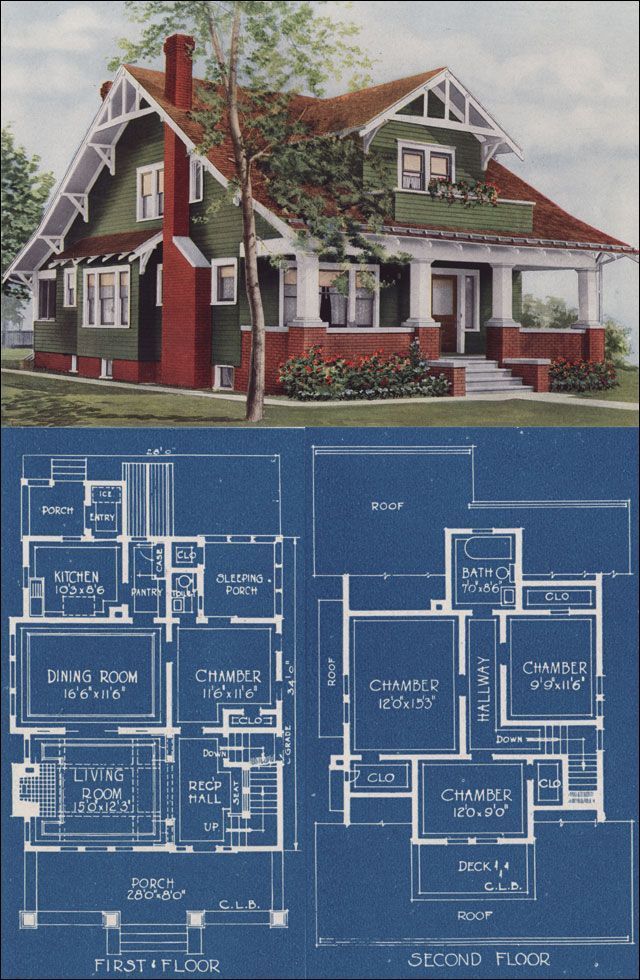 Yes, if money were no object, this would be my dream home. I love the front veranda and the styling of it. I'm an old fashioned girl.
Light and airy inside . . . clean and crisp.
See what I mean?
Oh, the space . . . would be so lovely.
You get the picture.
I am pondering ...
Most of the wealth in the world is held by a very few . . . it's like a triangle with the wealthiest being at the top and the poor at the bottom . . . so many. Yet we were given this most beautiful world with everything we need on it. So few have so much. So many have so little. If everyone shared then nobody would need to be without. My heart is always aching for those who are in need. I try my best to make a difference, but it is a mere drop in the bucket of need.
A favourite quote for the day ...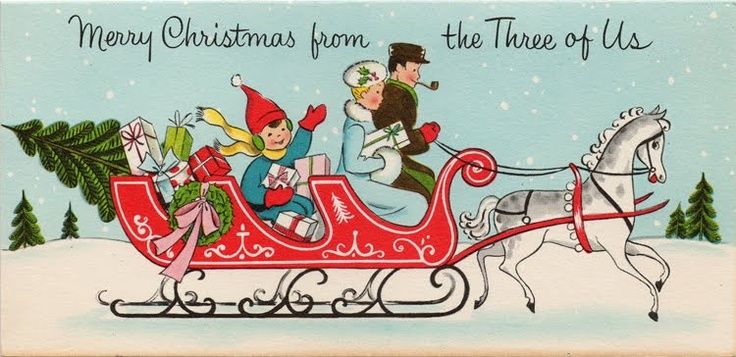 `*.¸.*✻ღϠ₡ღ¸.✻´´¯`✻.¸¸.Ƹ̴Ӂ̴Ʒ..
(¯`v´¯)
`*.¸.*´Ƹ̵̡Ӝ̵̨̄Ʒ
¸.•´¸.•~♥♥♥~•.~
ღϠ₡ღ¸.✻´´¯`✻.¸¸.Ƹ̴Ӂ̴Ʒ.
(¸.❀⁀⋱‿✿"
"He who has not Christmas in his heart
will never find it under a tree."
~Roy L Smith
One of my favourite things ...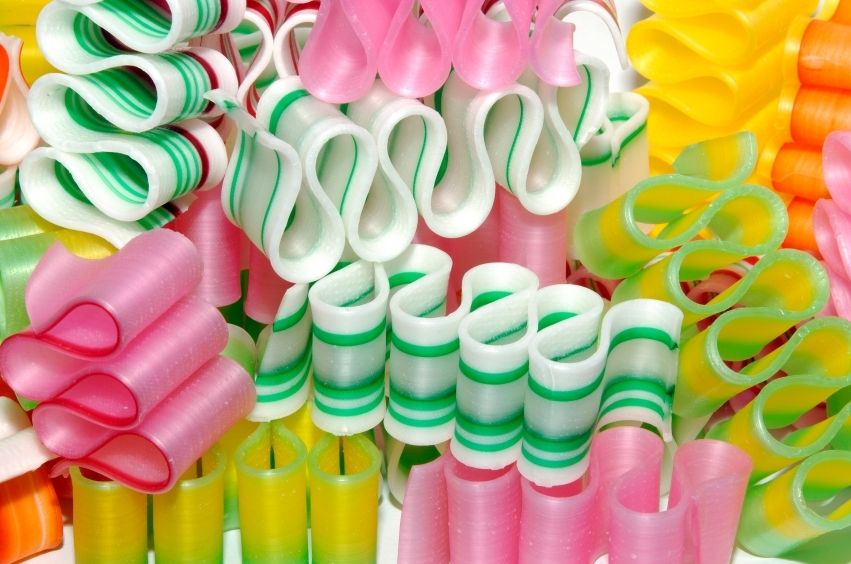 Ribbon Candy. I Loved it as a child. I have not seen it in years. They don't really do it over here and I haven't ever seen the hard candy over here that I always loved about Christmas either. The little peppermint pillows and coloured cinnamon flavoured waffles . . . rock candy slices with christmas pictures in the centre.
A Peek into my day ...
Yep . . . that's me chewing my cud. I like to chew things over and over again. I mean that metaphorically, not in reality. I need to learn to let things go . . .
And that's my day book for this week!
⋱ ⋮ ⋰
⋯ ◯ ⋯ Take time to enjoy the small*´¯`.¸¸.☆
⋰ ⋮ ⋱ blessings in life.*´¯`.¸¸.☆
✿¸.•*¨`*•..¸✿ ✿¸.•*¨`*•..¸✿
╬♥═╬╬═♥=╬╬═♥╬╬═♥╬╬═♥=╬╬♥═╬
░░░░░░░░░░░░░ ░░░░░░░░░░░░░

Wherever you go and whatever you do I hope there's a wonderful day planned for you!
═══════════ ღೋƸ̵̡Ӝ̵̨̄Ʒღೋ ═══════════ ⊰✿░L░O░V░E⊰✿⊰✿⊰✿⊰✿⊰✿⊰░Y░O░U░⊰✿
═══════════ ღೋƸ̵̡Ӝ̵̨̄Ʒღೋ ═══════════