FOR TODAY, March 8, 2016
Outside my window ...
It's dark and it's cool. It's dry. You cannot beat dry. I meant to try to look and see if we could see the Northern Lights last night but I forgot. duh . . . I can remember watching them from my bed when I lived in Alberta. Phenomenal.
I am thinking ...
About my hospital appointment this morning. Bright and early, which is a good thing as I should be in and out asap. I just want it all done and over with now. Sigh . . .
I am thankful for ...
Prayers. The Gospel in my life. A good husband. Family and friends.
In the kitchen ...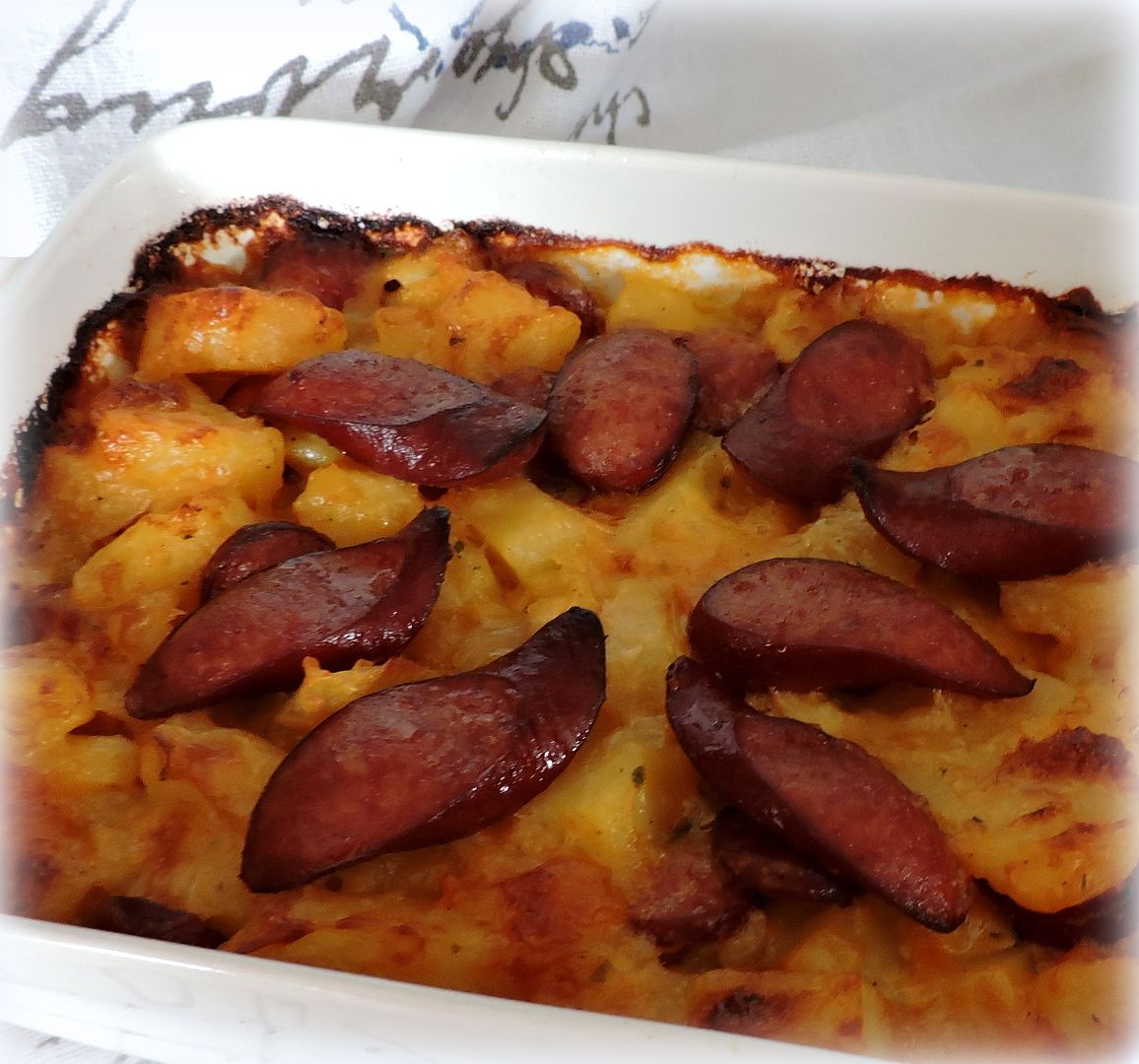 Frank and Potato Bake
. Naughty but nice.
On my "To Cook" list ...
From
Lauren's Latest
. Grilled Asian Sweet and Spicy Chicken Skewers. Looks delicious!
I am creating ...
I really like the look of this
cable loop crochet pillow
. From Little Monsters. Lots of photos.
Rose Scarf Tutorial from Watch Me Daddy. This is so pretty. That one is made from felt and open to invited readers only, but I found another one made from fleece with a complete tutorial on
The Diva of DIY
.
I love, LOVE this rag quilt. From
Northern Cottage.
No instructions. I love these colours however. I will be searching for instructions somewhere.
Cute garden owl. From a tea strainer, bottle caps and buttons. Oh, and wire. Found on
Find Make Do
.
DIY Inspired
. How cute is that? A teapot bird feeder. There are also tea cup ones. Complete tutorial. So sweet!
I am reading ...
Jane Eyre,
by Charlotte Bronte
Digging back into the classics. It's fun to do that now and again.
Orphaned into the household of her Aunt Reed at Gateshead, subject to the cruel regime at Lowood charity school, Jane Eyre nonetheless emerges unbroken in spirit and integrity. She takes up the post of governess at Thornfield, falls in love with Mr. Rochester, and discovers the impediment to their lawful marriage in a story that transcends melodrama to portray a woman's passionate search for a wider and richer life than Victorian society traditionally allowed. With a heroine full of yearning, the dangerous secrets she encounters, and the choices she finally makes, Charlotte Bronte's innovative and enduring romantic novel continues to engage and provoke readers. This just never gets old . . .
I am looking forward to ...
March 18th. Not that I am wishing my life away or anything, but . . . I just want it all over and done and dusted. Then I can deal with whatever it is I have to deal with.
I am learning ...
Patience. Will I ever get it down to an art??
Dreaming about ...
Garden whirligiga ma things . . . I love them and could watch them for hours . . .
Green tunnels and garden gates . . . what's on the other side . .
Painted coffee can flower pots . . . such a pretty thing . . .
Planted Wellies . . . .
Sunflower Stepping Stones . . . .
Old Bicycles . . . . planted up.
A favourite quote for the day ...
(¯`v´¯) `*.¸.*´Ƹ̵̡Ӝ̵̨̄Ʒ ¸.
•´¸.•~♥♥♥~•.~ ღϠ₡ღ¸. ✻´´¯`✻.¸¸.Ƹ̴Ӂ̴Ʒ.
( ¸.❀⁀ ⋱‿✿"` * .¸.* ✻ღϠ₡ღ¸.✻´´¯`✻.¸¸.Ƹ̴Ӂ̴Ʒ..
When you pass through the waters,
I will be with you.
And when you pass through the rivers,
They will not sweep over you.
When you walk through the fire,
You will not be burned;
The flames will not set you ablaze,
For I am the Lord your God,
The Holy one of Israel,
Your Saviour . . .
Isaiah 43: 2-3
Makes me smile ...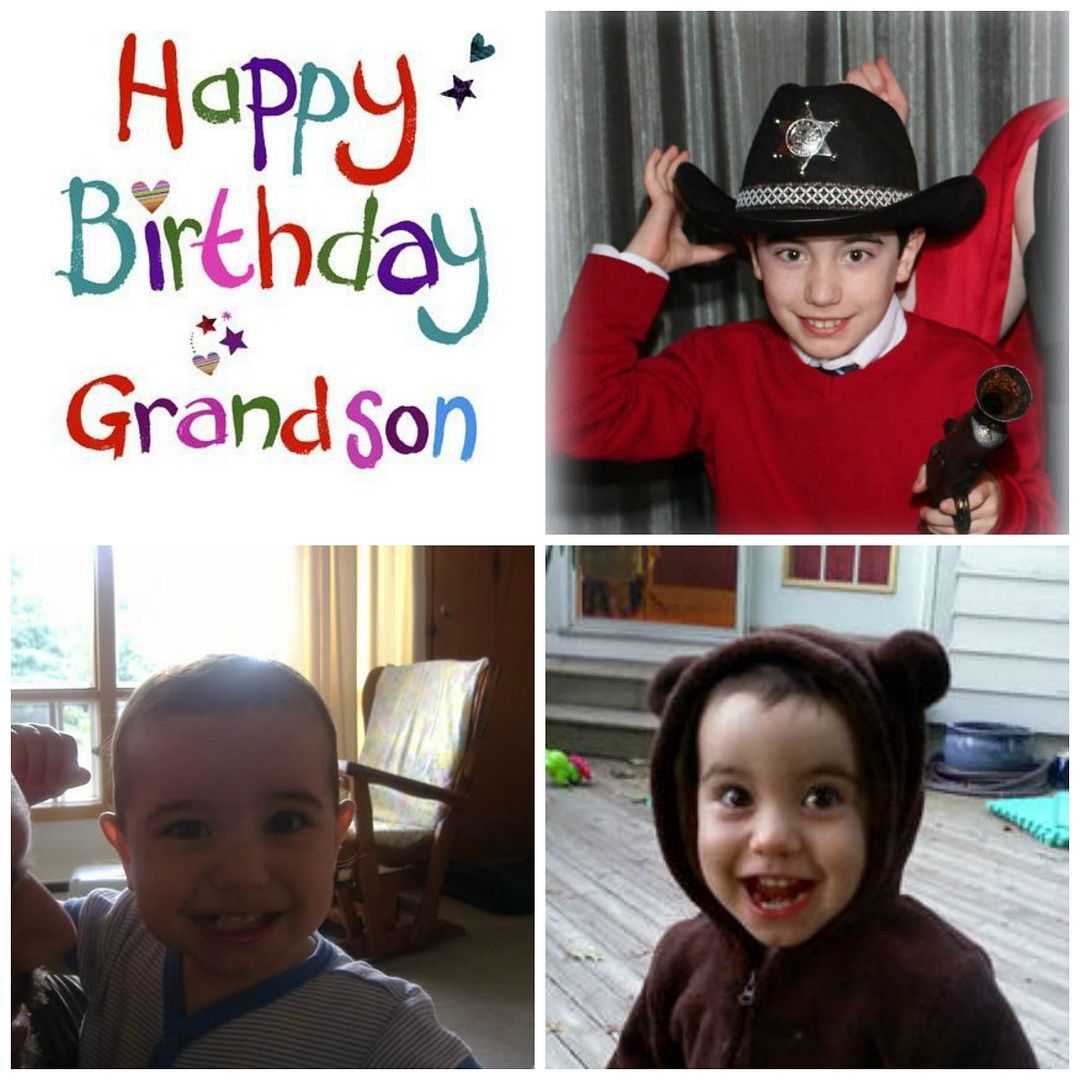 Guess who is ten years old today! Our Gabriel. He's the one who is responsible for turning me into a Grandmother in the first place! It's hard to believe he is already ten. The years have flown by! Such a handsome boy too. (I am biased I know.)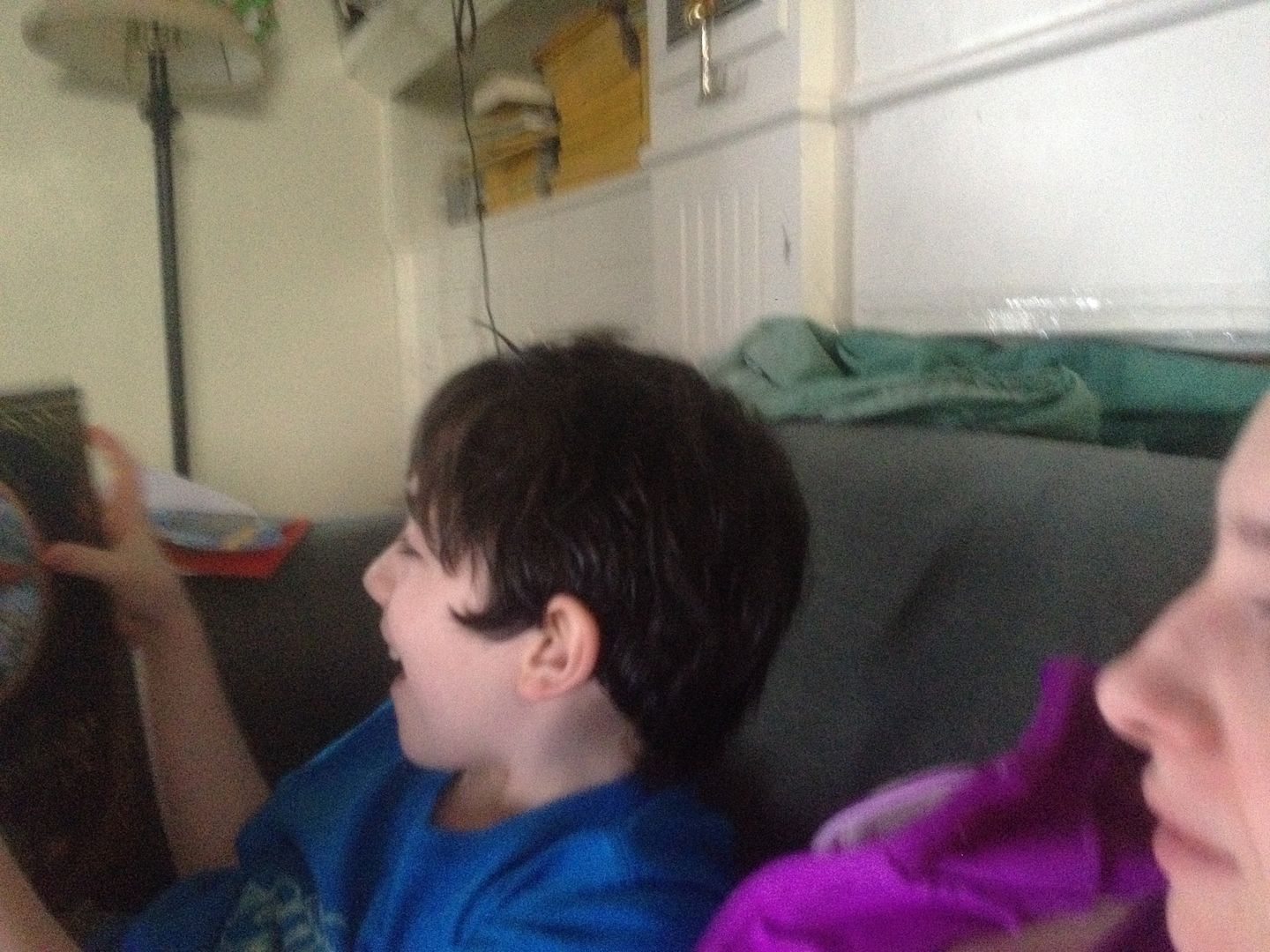 He got his present from us and he looks excited. We got him the book Piratology. It's fabulous. Lots to see and do in it. Legendary. It will keep him amused for ages I am sure. The perfect gift for a boy who is turning ten and who is intelligent. Much better than a computer game.
One of my favourite things ...
Prayer . . . where would I be without it . . .
A peek into my day ...
I love to laugh . . . look for silver linings . . . look on the bright side. Life is so much easier and happier if you do, even if things do get tough, sad, etc. It's that old
"Don't worry, be happy"
thing. I try at any rate . . . even if I am not always successful.
And that's my daybook for this week!
⋱ ⋮ ⋰
⋯ ◯ ⋯ Take time to enjoy the small *´¯`.¸¸.☆
⋰ ⋮ ⋱ blessings in life.*´¯`.¸¸.☆
✿¸.•*¨`*•..¸✿ ✿¸.•*¨`*•..¸✿ ✿¸.•*¨`*•..¸✿
╬♥═╬╬═♥=╬╬═♥╬╬═♥╬╬═♥=╬╬♥═╬
░░░░░░░░░░░░░ ░░░░░░░░░░░░░
Wherever you go and whatever you do, I hope there's a great day ahead of you! Don't forget!
═══════════ ღೋƸ̵̡Ӝ̵̨̄Ʒღೋ ═══════════ ⊰✿░G░O░D⊰✿⊰L░O░V░E░S⊰✿⊰░Y░O░U░⊰✿
═══════════ ღೋƸ̵̡Ӝ̵̨̄Ʒღೋ ═══════════
And I do too!! I'm off to the hospital now. Maybe I'll get lucky and they'll say I don't need the procedure next week after all!