FOR TODAY, March 1, 2016
Outside my window ...
It is just beginning to get light out and its raining. I'm late getting started this morning. I did absolutely nothing at all yesterday except lay around. Todd cooked supper (scrambled egg on toast) and I just luxuriated on the sofa in my pj's all day with my fluffy blanket. I didn't even do my kitchen blog, which is why I am late this morning here, as I had to do that one first. The practice nurse at our local surgery gave me a spray to spray in my ear three times a day. She said it was swimmer's ear, which is kind of strange as it is also accompanying a cold with head and chest congestion, but I'm not the expert. It's not hurting this morning at any rate, although I am still as deaf as a post.
I am thinking ...
First of March! Here we are. Crocus and Daffodils and bumbly bees! Spring is upon us. In March, the winds doth blow. March hares! Mothering Sunday (here in the UK). Easter this year . . .
I am thankful for ...
The blessings of modern medicine and a husband who cares for me, and all of YOU.
In the Kitchen ...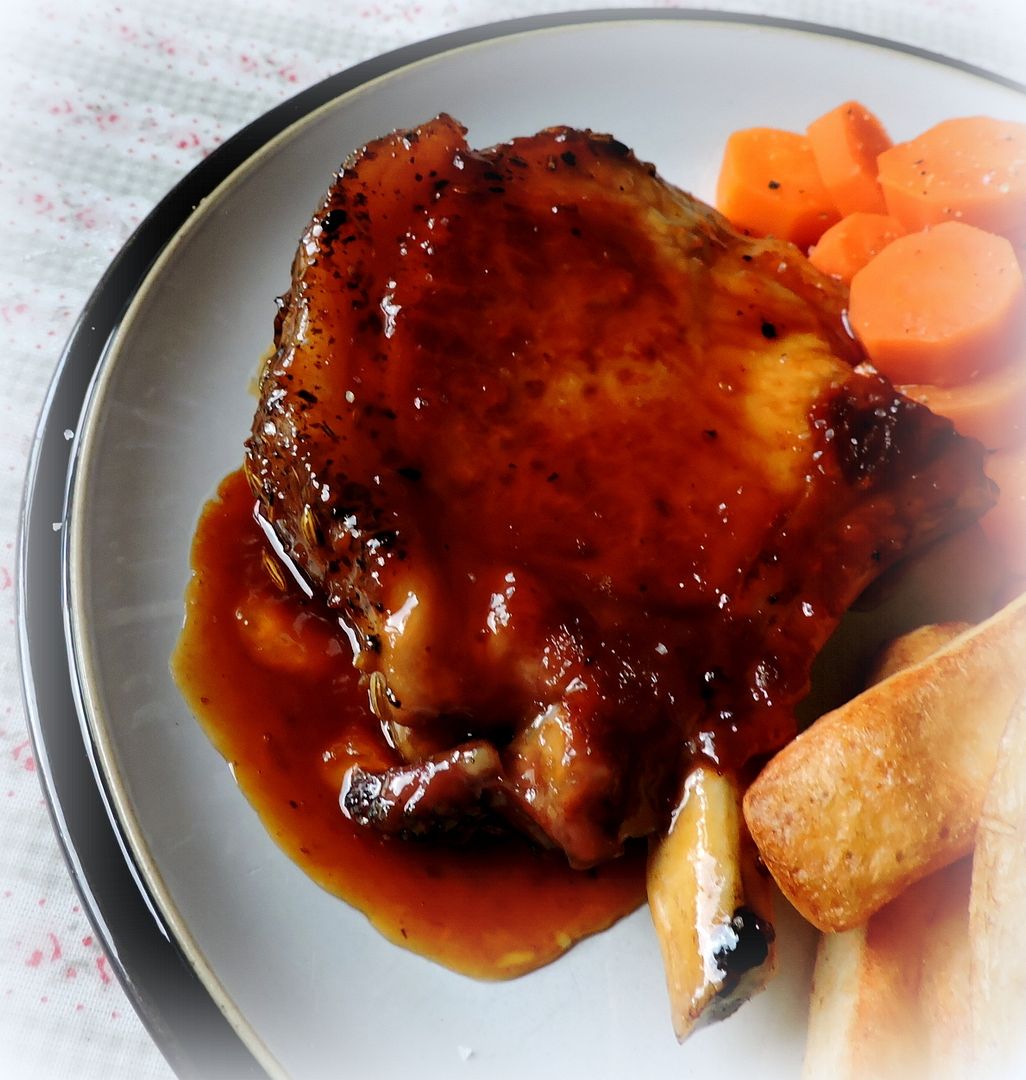 Orange, Fennel and Black Pepper Chops
. Tasty!
On my "To Cook" list ...
Creamy Chicken and Wild Rice Soup
from Mostly Homemade Mom. It looks delicious. I will probably use undiluted low fat evaporated milk instead of cream however, to cut back on the fat.
I am creating ...
Love these cheeky little monkey's. From
Amigurumi To Go
.
I love these cute, adorable knitted owls. Pattern on
Ravelry.
Pretty Little Pot Holders. From
Nana and Company.
Love her stuff. A complete tutorial.
Illustrated Fabric hearts.
From Flickr
.
Fabric Boxes. Tutorial from
Geta's Quilting Studio
.
I am reading ...
The God Who Weeps
, by Terry L Givens and Fiona Givens
"A supreme deity would no more gift us with intellect and expect us to forsake it in moments of bafflement, than He would fashion us eyes to see and bid us shut them to the stars"~Terry L Givens
"Whether by design or by chance," Terryl and Fiona Givens write, "we find ourselves in a universe filled with mystery. We encounter appealing arguments for a Divinity that is a childish projection, for prophets as scheming or deluded imposters, and for scripture as so much fabulous fiction. But there is also compelling evidence that a glorious Divinity presides over the cosmos, that His angels are strangers we have entertained unawares, and that His word and will are made manifest through a sacred canon that is never definitively closed. What we choose to embrace, to be responsive to, is the purest reflection of who we are and what we love. That is why faith, the choice to believe, is in the final analysis, an action that is positively laden with moral significance."
As humans, we are, like the poet John Keats, "straining at particles of light in the midst of a great darkness." And yet, the authors describe a version of life's meaning that is reasonable—and radically resonant. It tells of a God whose heart beats in sympathy with ours, who set His heart upon us before the world was formed, who fashioned the earth as a place of human ascent, not exile, and who has the desire and the capacity to bring the entire human family home again
The God Who Weeps is a beautifully written book with a beautiful message for a broad audience. Fiona and Terryl Givens endeavor not to prove God's existence, but to demonstrate the more modest point that a belief in God is not unreasonable. More specifically, they seek to show that the Mormon conception of God and our relationship with Him is not unreasonable. I am of course admittedly biased, but I think they are generally successful.
Rather than an ethereal and impersonal God, the Givens relate in beautiful terms the Mormon conception of a very personal God. A God in whose image we are made, who loves us and longs for our happiness. Who weeps over our grief, yet stays his hand so that we may learn and grow from this life and bring ourselves by degrees more in tune with his love for us. In short, the sort of God I worship and that makes sense to me. A God who weeps is consistent with scripture and informs the questions, longings, and deep-seated feelings expressed by humanity throughout at least the last 2500-odd years. This is a very enjoyable read.
I am looking forward to ...
On Sunday next, I hope to finally meet my dear friend Sybil in person after many long years! I am really hoping it all works out!
I am learning ...
Still working on patience. It's a long hard slog!
Dreaming about ...
Cherry season . . .
Summer Weddings . . .
Weekends in Paris . . .
Weekend picnics . . .
Firefly nights . . .
A favourite quote for the day ...
(¯`v´¯) `*.¸.*´Ƹ̵̡Ӝ̵̨̄Ʒ ¸.
•´¸.•~♥♥♥~•.~ ღϠ₡ღ¸. ✻´´¯`✻.¸¸.Ƹ̴Ӂ̴Ʒ.
( ¸.❀⁀ ⋱‿✿"` * .¸.* ✻ღϠ₡ღ¸.✻´´¯`✻.¸¸.Ƹ̴Ӂ̴Ʒ..
What is done in love is done well . . .
~Vincent Van Gogh
Makes me smile ...
Two well dressed Dogs . . . and Nova Scotia Tartan no less . . .
One of my favourite things ...
Quote. I collect them. I handwrite them into a notebook.
A peek into my day ...
I read
my scriptures every day, and not just the Book of Mormon. I also love the Bible (especially the psalms and proverbs and the Gospels) I also love the Pearl of Great Price and the Doctrine & Covenants, oh . . . and our hymnbook. So much wisdom and peace to be found.
And that's my daybook for this week!
⋱ ⋮ ⋰
⋯ ◯ ⋯ Take time to enjoy the small *´¯`.¸¸.☆
⋰ ⋮ ⋱ blessings in life.*´¯`.¸¸.☆
✿¸.•*¨`*•..¸✿ ✿¸.•*¨`*•..¸✿ ✿¸.•*¨`*•..¸✿
╬♥═╬╬═♥=╬╬═♥╬╬═♥╬╬═♥=╬╬♥═╬
░░░░░░░░░░░░░ ░░░░░░░░░░░░░
Wherever you go and whatever you do, I hope there's a great day ahead of you! Don't forget!
═══════════ ღೋƸ̵̡Ӝ̵̨̄Ʒღೋ ═══════════ ⊰✿░G░O░D⊰✿⊰L░O░V░E░S⊰✿⊰░Y░O░U░⊰✿
═══════════ ღೋƸ̵̡Ӝ̵̨̄Ʒღೋ ═══════════
And I do too!!