A few of the things I find each week which strike my fancy and I hope that they strike yours also!
Now this is handy. Todd calls me the Queen of Google. I use it all the time to find stuff out. It's replaced any type of dictionary in our home. Tips to make my searches even more effective? Great!
Printable Journaling Tags. From
Sweet Life
. I love free printables.
I can see this coming in handy for all sorts. Christmas. Easter. Birthdays. Valentines. Etc. a Mini Tote Bag Treat Holder from
Bibi Cameron
. There's a video.
From Ravelry
. Crochet White Slipper Clogs. You do have to purchase the pattern, but I think they are real sweet.
DIY Photo Pendants. From
Saving With Sarah
, a complete tutorial. Such a sweet idea.
How to make a Rag Rug. Also a complete tutorial from
Craftaholic's Anonymous.
A great page!
Easter Chick Cupcakes. So sweet. From
The Melrose Family
.
A themed Easter Basket for your man. Complete with pail which would come in handy for car washing et. Filled with things like salted peanuts, beef jerky, etc. What man wouldn't be thrilled! From
Jenny Collier
.
CUTE CUTE! Edible Easter Baskets. These are adorable. From
Hip 2 Save
. I know some missionaries who might love these.
Easter Bunny Treats made from Water Bottles. So so cute. From
Floating Around with Bubbles
. Wish I could get the pastel coloured M&M's.
Vanilla Cake with a Bunny Surprise. Hmmm . . . I could do this! From
Moje Wypieki
. Its in another language, but translatable. It's so so so cute.
Bunny Tail Truffles. From
Pizzazzerie
.
Easter Table Decor from
Miss Mustard Seed
. This is so classy.
These little egg shell planters fo rEaster are so adorable.
From We are Scout.
And finally, from Brigitte. It's a
PDF download
, for these really sweet Easter Napkins. To grace your Easter table.
And that is my finds for this week! I hope you found something useful here!
Now . . . about yesterday. The procedure went very well. I was definitely out of it although I am sure I will never forget it and am due to have to repeat it in three to five years time. I got to watch it all on a little tv screen and I was as high as a kite telling them how good vegetables and dip were and how to do them. lol (Wierd me, but there are probably worse things that I could have talked about.) They removed three polyps. Those will be sent away for testing. Hopefully all are benign. I will find our more come my appointment in May with the specialist. I was there at 8 am, but didn't have the procedure until gone 10:30 and I was in having that until 11:30. The trapped gas afterwards was truly wicked. Poor Todd. But it is all over now and I survived. I said to them in the little operating theatre, this was never on my bucket list of things I wanted to do or experience, but having said that the only way to get through it was to get through it.
I do fascinate people with my accent however. Which is strange because, I don't really think I have one! ;-)
I had a cheese sandwich and a yogurt and a glass of water afterwards and it was the best ever. I was starving. ☺ Bonus.
A thought to carry with you through today . . .
~•~♥♥♥~•.~•~♥♥♥~• ~
Of this be sure,
You do not find the happy life,
You make it.
~Thomas S Monson
~•~♥♥♥~•.~•~♥♥♥~• ~
Spiritual Enlightenment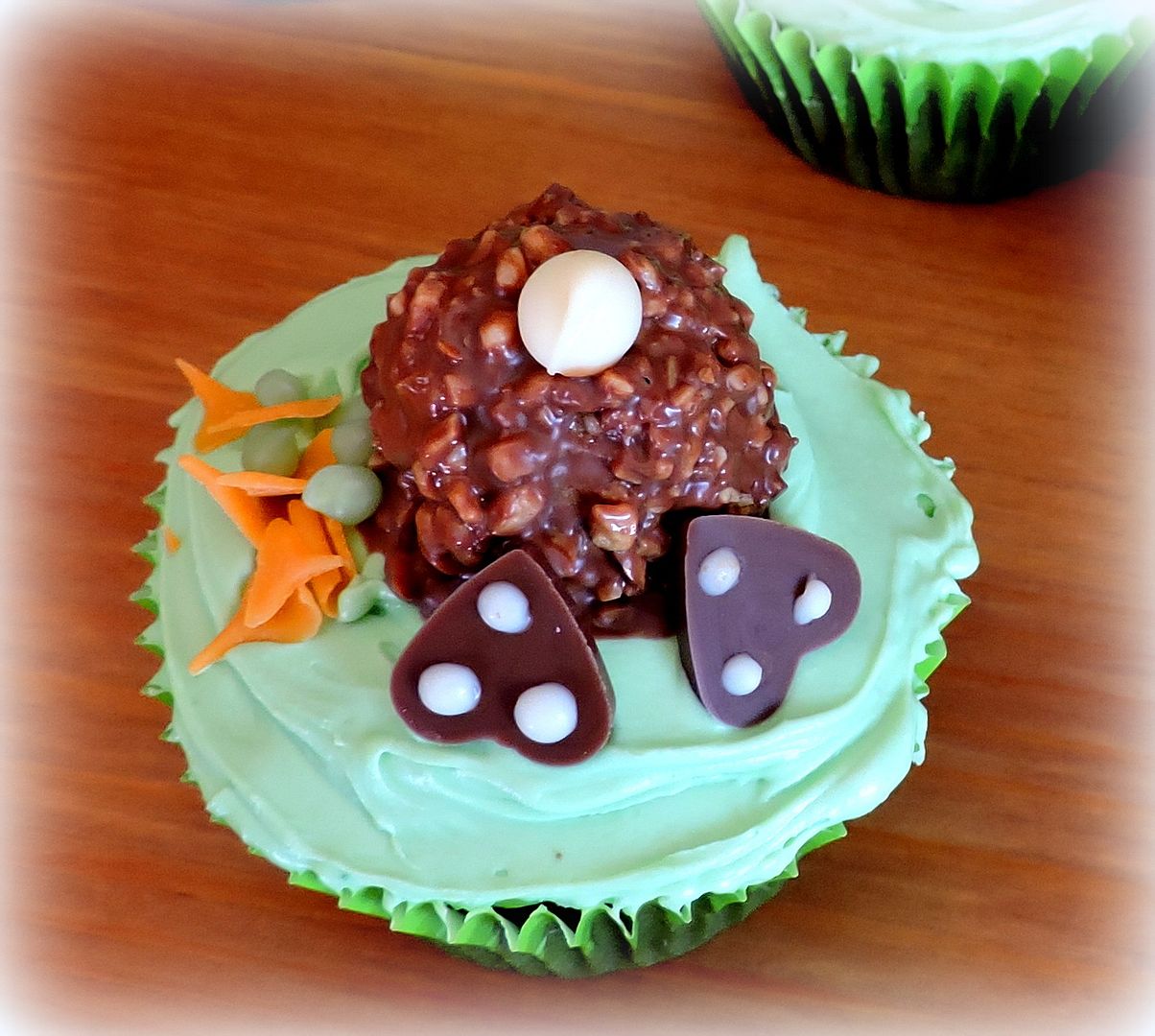 In The English Kitchen today . . .
Bunny Bum Cakes
.
Have a fabulous Friday. Wherever you go, whatever you do, don't forget!
═══════════ ღೋƸ̵̡Ӝ̵̨̄Ʒღೋ ═══════════ ⊰✿░G░O░D⊰✿⊰L░O░V░E░S⊰✿⊰░Y░O░U░⊰✿
═══════════ ღೋƸ̵̡Ӝ̵̨̄Ʒღೋ ═══════════
And I do too!