"The world is fairly studded and strewn with pennies cast broadside from a generous hand. But who gets excited by a mere penny?...It is dire poverty indeed when a man is so malnourished and fatigued that he won't stoop to pick up a penny. But if you cultivate a healthy poverty and simplicity, so that finding a penny will literally make your day, then, since the world is in fact planted with pennies, you have with your poverty bought a lifetime of days. It is that simple. what you see is what you get." ~Anne Dillard
A few of the small and wonderful things which bring untold joy into my life. It's the small things in life which truly mean the most. Simple abundance . . . it's the best.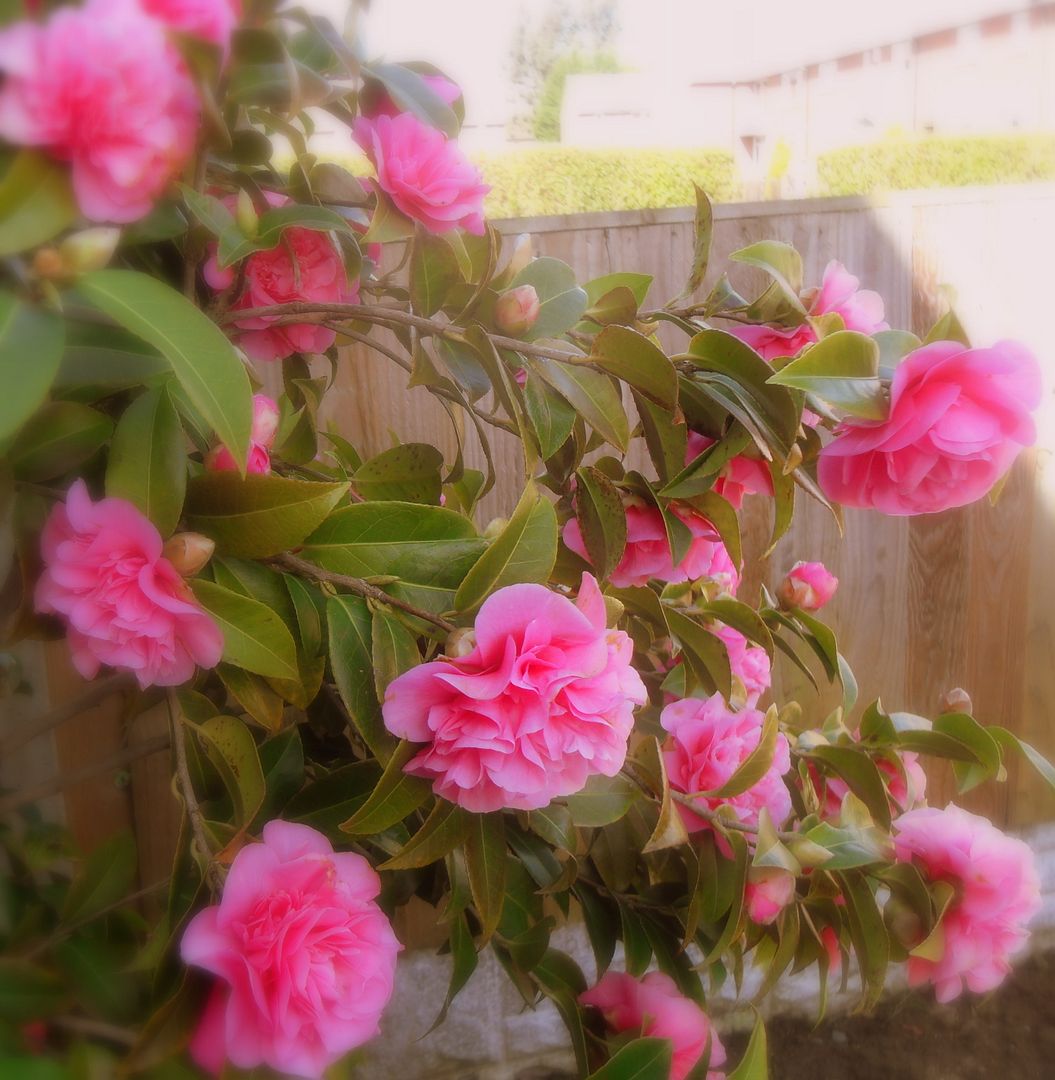 The Camelia bush by the front door is in full swing now. It is so beautiful when it's blooming . . . but the blossoms don't stay for long before they drop to the ground. Whenever I see it bloom I am reminded of God's goodness in bringing us back to Blacon. It has been six years now since we lost our job and home and Jess, such a horrible time for us . . . but these pretty blooms were there to greet us when we arrived back here to begin the next stage of our lives. We have never been happier. God is good.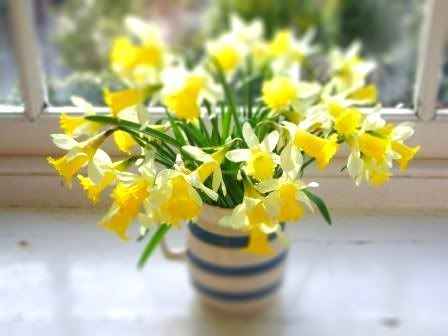 Daffodils . . . they are popping out all over now at the moment. So sunny and so happy. I love them.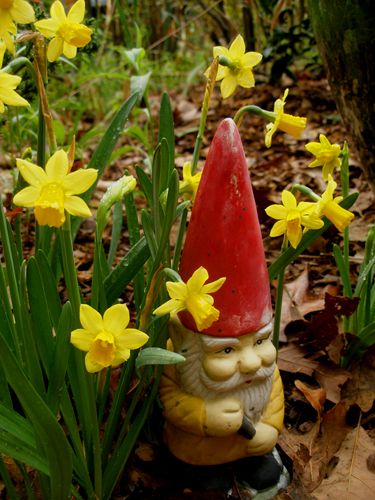 They are everywhere you look . . .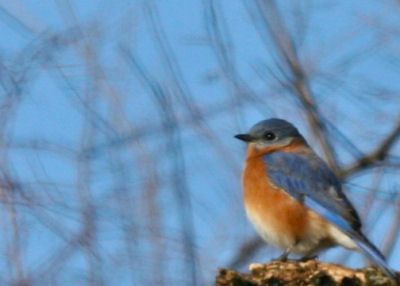 The birdsong at the moment is so beautiful. Spring birds sound so lovely. Todd said that he heard a woodpecker over at the park yesterday when he was walking Mitzie . . . echoing through the budding tree tops. I pulled hair from the brushes the other day and put it out in the back garden and it is gone. The birds are nesting. This is the time of year to put out all those bits you have been saving for them all winter long. It makes me feel good to know that a bit of my hair has gone into their nest building and will help to provide some comfort for some wee eggs and then baby birds. Keeping them safe and warm . . .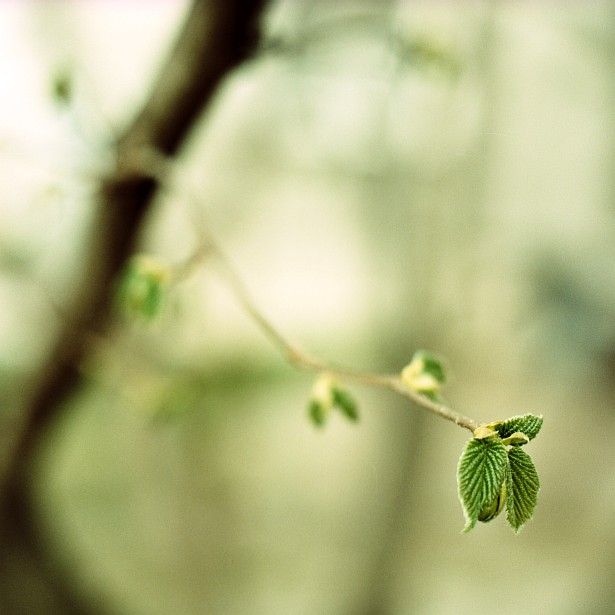 Baby leaves . . . they are appearing all over the place . . . slowly unfurling from the tight buds which formed over Winter . . . tnder and green . . . delicate and sweet. This is the greening of England as I call it . . . when over a matter of days the whole country takes on this flush of colour . . . all the trees looking like they are covered in pale green halos. All has been dismal and grey for what seems like forever . . . and now this. Tis a gift for eyes and hearts that are astute enough to notice.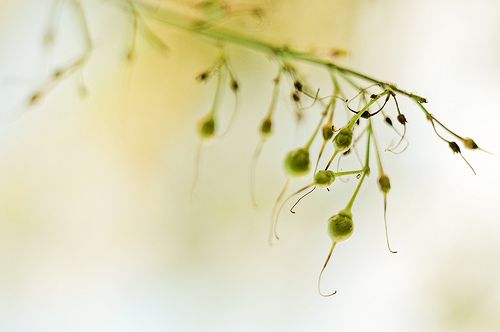 We are surrounded by signs of new life . . . Spring's promise. There is so much happening in the garden these days that is is almost too hard to keep up with it. Each day brings something new. With bloom of crocus and daffodil swarming over the banks and borders . . . and the quince which lays against the back gate is peppered with rosy buds. Damson blossom is just on the edge of bursting into colour and the honeysuckle is flecked with new green leaves . . . tiny and waxed.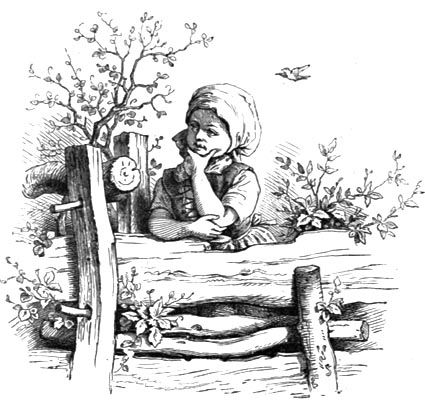 Hyacinth begin to push their way up out of the frosted beds and primula wanda makes velvety violet mats bloom along the edges of the pathways. the forsythia are beginning to look like golden fountains . . . yellow pepper branches arching gracefully over clumps of jonquils and early primrose.
It is a time you want to slow down the hours which quickly pass . . . to drink in each new delight . . .
Sunday evenings have now become Christy evenings . . . instead of Call the Midwife. We have the whole series on DVD. It is a sweet, sweet series and we never tire of it. Based on the novel by Catherine Marshall of the same name, it is about a young woman who travels to the Appalachian mountains and the village of Cutter Gap to teach at a mission there. It is such an endearing and timeless series . . . we just love it. I know there were three television films made after the series ended, but I am not as enthralled with them as I was the series. And they are very expensive to buy and don't have the same actors in them.
I've managed to keep the number of e-mails in my e-mail account to less than a hundred for several weeks now, by diligent reading, removing and filing. This is a challenge and I am rising to it. I like it. I am such a hoarder . . . of everything. I am teaching myself not to be, little by little . . .
For the next two days I will be "enjoying" my low residue diet. Cornflakes, white bread, white pasta, rice, simple roasted or boiled meat/chicken/fish and eggs . . . anything but fried. No fruit. No vegetables. No fibre. Blah. B-O-R-I-N-G
A thought to carry with you through today . . .
Ƹ̵̡Ӝ̵̨̄ƷღೋღೋƸ̵̡Ӝ̵̨̄ƷღೋღೋƸ̵̡Ӝ̵̨̄Ʒ
"We should decide now, in the light of the morning,
how we will act when the darkness of night
and when the storms of temptation arrive."
~Howard W Hunter
Ƹ̵̡Ӝ̵̨̄ƷღೋღೋƸ̵̡Ӝ̵̨̄ƷღೋღೋƸ̵̡Ӝ̵̨̄Ʒ
Spiritual Enlightenment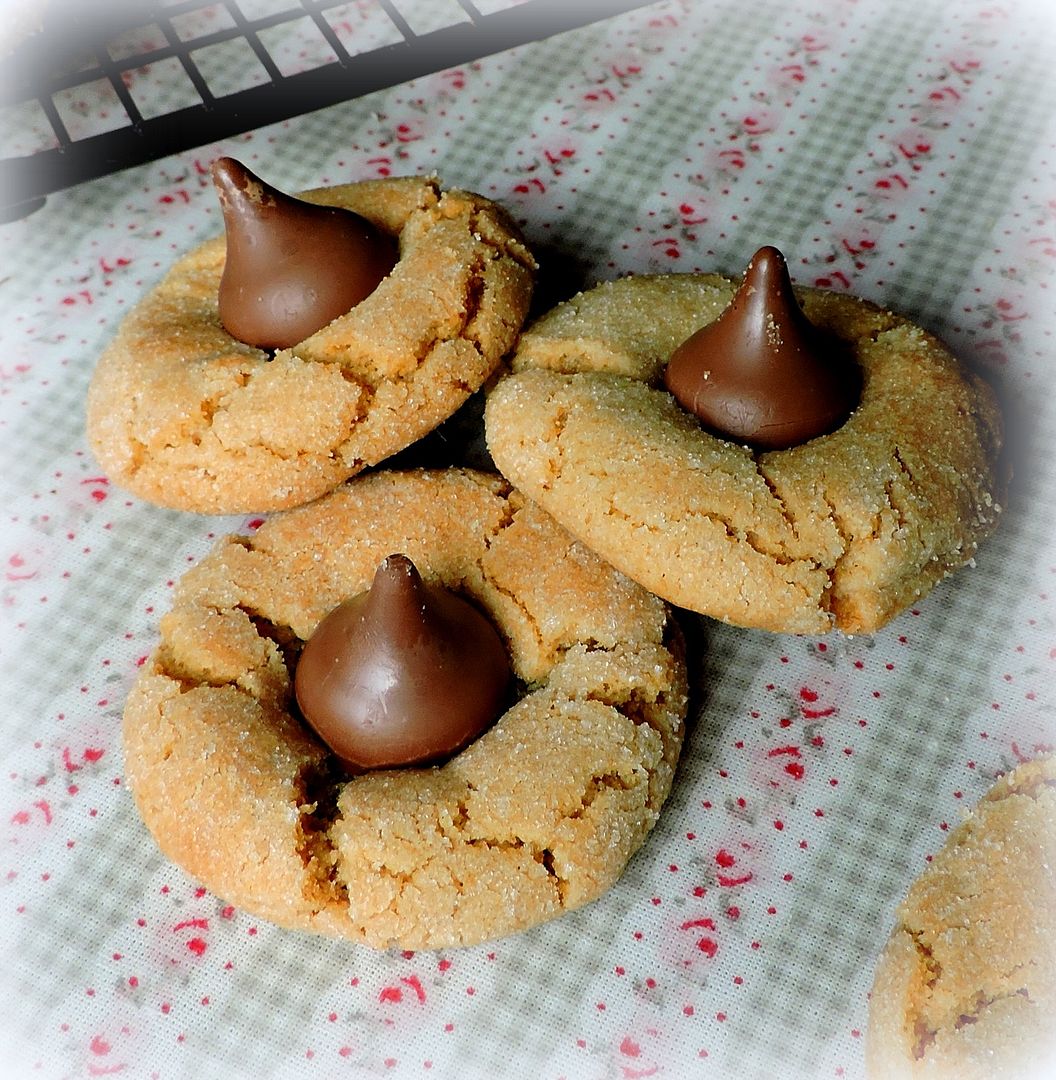 In The English Kitchen today . . . and oldie but a goodie . . .
Peanut Butter Blossoms
.
May your week ahead be filled with an abundance of small and wonderful things. Along the way don't forget . . .
═══════════ ღೋƸ̵̡Ӝ̵̨̄Ʒღೋ ═══════════ ⊰✿░G░O░D⊰✿⊰L░O░V░E░S⊰✿⊰░Y░O░U░⊰✿
═══════════ ღೋƸ̵̡Ӝ̵̨̄Ʒღೋ ═══════════
And I do too!