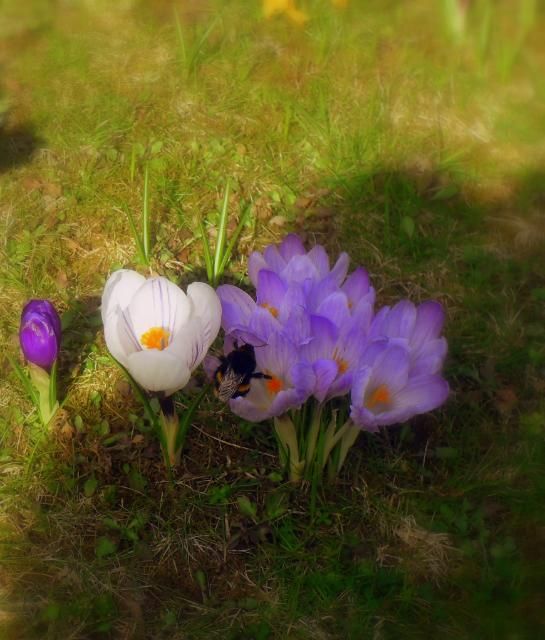 The first crocuses of the year always seem to take you by surprise . . . you never quite see them coming. They spring up quite seemingly overnight . . .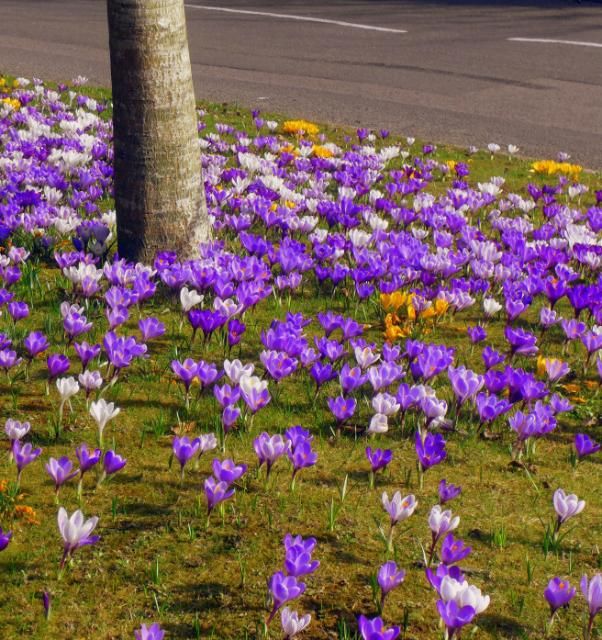 One day there is nothing . . . and the next there are patches of yellow and lavendar beneath the trees and fleck of gold along the edges of the pathways . . .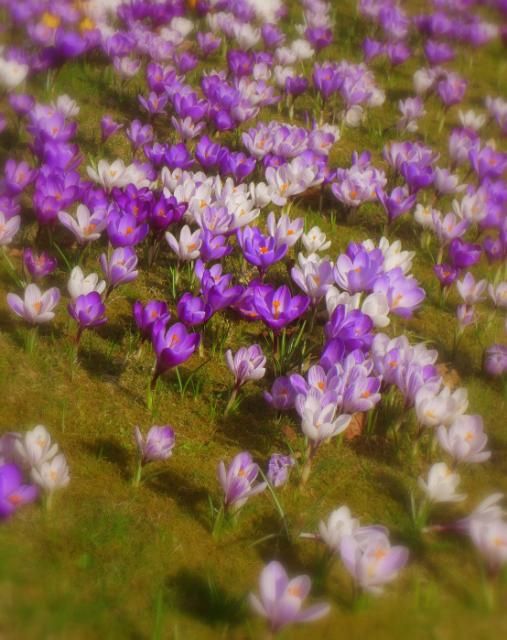 Before you know it . . . the whole garden is fairy lit with swathes of little crocus-candles . . . ivory and lavendar . . . with golden flicker flamed centres. Magical . . .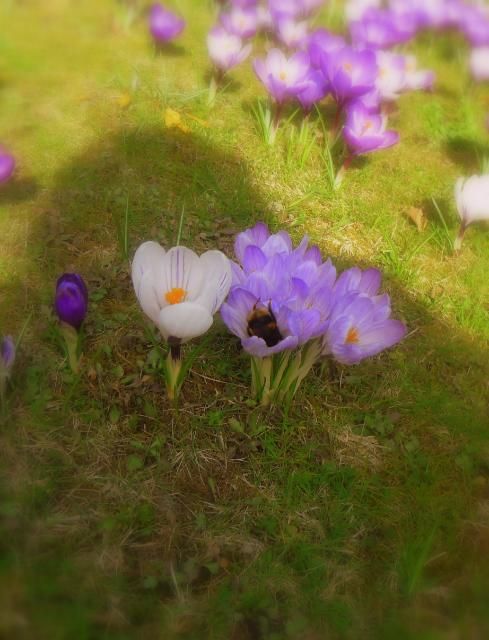 They prove irresitable to those furry bodied harbingers of Spring as they bumble from one bloom unto another . . . delighting us with their little dance . . .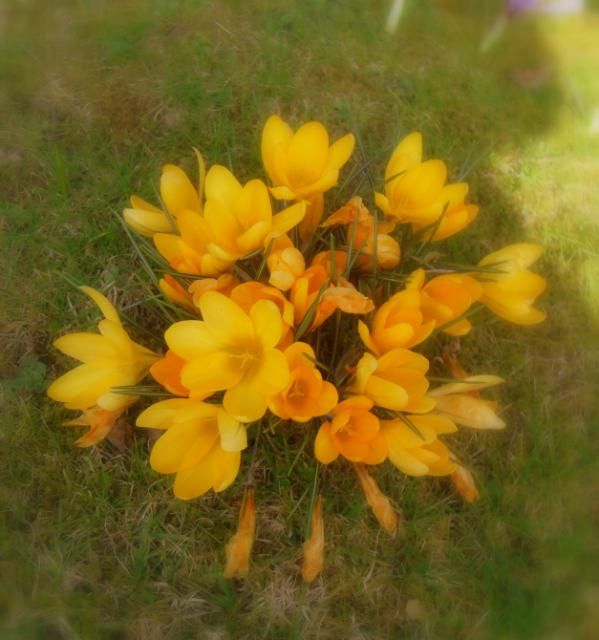 Nothing cheers the heart more . . . this is what was dreamed about beside the warm glow of winter's fire . . . amidst the bleak and bitter days of fog and frost and damp. This is what I pictured through the streaming window panes, when it seemed that sunny days would never come again . . .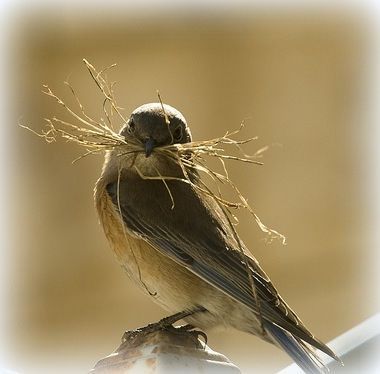 I have to say that I feel much better after going to the pre-assessment yesterday at the hospital. My iron levels are normal, which is not a bad thing. My blood pressure was a bit on the high side, but I was really stressed. I need to try to calm that down or I will end up with shingles again. The nurse was very pleasant and explained things really well. I left feeling like I
could
do this.
I have opted for sedation. They don't actually put you out, but you feel really relaxed and calm. I have always been afraid of being put out . . . not sure why. I think it's the loss of control. That plus the fact that I read the book Coma years and years ago and I am a person who should never read any type of medical book, be it fiction or not.
I can't even watch medical dramas. I would rather watch a good murder/mystery. I find them a great deal less frightening in all truth.
My diet on Monday and Tuesday of next week will be very bland indeed. No fruits. No vegetables. Only white rice, white bread, white pasta. No fibre. Cornflakes for breakfast or puffed rice. No milk or cheese, but soft cheese such as philadelphia or cottage cheese. And then on Wednesday after 7 am, no solid food at all. Just liquids and no milk with those. Oh, and of course the laxative. Two HUGE portions of that to be taken first between 1 pm and 3 pm . . . and then again between 6 pm and 8 pm. I was told that . . . ahem . . . I should not venture very far from the toilet. I expect that this will be the most unpleasant part of the whole exercise. Nothing to drink at all after 7 am on Thursday and I will have the procedure at 8 am. They expect it will take about 45 minutes. I will be in hospital for several hours and then incapacitated or resting at home for the rest of the day pretty much.
But at least then it will be over.
Did you know that this is National Pie week? I know!!! Such a tasty thing. I really
must
be baking a pie in honor of it. This is
Elizabeth's Lemon Meringue Pie
. It is my ex MIL's recipe and it's really good. We are having the missionary sisters for supper tomorrow night so I think I may make this for them.
Have you checked out the Theremin on the Google Search homepage today? It's pretty amazing and interactive. You can play it! The Theremin. What is a Theremin? it is an electronic musical instrument in which the tone is generated by two high-frequency oscillators and the pitch controlled by the movement of the performer's hand towards and away from the circuit. Sheldon Cooper plays it in one of the Big Bang Theory Episodes when he decides he has no friends. It's pretty funny. It's not an instrument I feel I could listen to for very long. Very Star Trekky sounding.
Last night we watched the first Episode of Dr Thorne, the new Julian Fellowes period drama which we had taped on Sunday evening. Our jury is still out on it. Not sure what to think as of yet, except suffice it to say that thus far there are not that many likeable characters in it, except for the Doctor, his niece and the young man who is in love with her, Frank Gresham. The first episode of anything can be a tad boring because they are setting up the characters and scene. I will leave it until Episode two to really make up my mind. I fear however that it will be no Downton Abby.
From Wikipedia:
Doctor Thorne (1858) is the third novel in Anthony Trollope's series known as the Chronicles of Barsetshire. It is mainly concerned with the romantic problems of Mary Thorne, niece of Doctor Thomas Thorne (a member of a junior branch of the family of Mr Wilfred Thorne, who appeared in Barchester Towers), and Frank Gresham, the only son of the local squire, although Trollope as the omniscient narrator assures the reader at the beginning that the hero is really the doctor. Major themes of the book are the social pain and exclusion caused by illegitimacy, the nefarious effects of the demon drink, and the difficulties of romantic attachments outside one's social class
And I guess I have bored you long enough so here is a thought to carry with you through today . . .
(¯`v´¯)
`*.¸.*´Ƹ̵̡Ӝ̵̨̄Ʒ ¸.Ƹ̵̡Ӝ̵̨̄Ʒ ¸.Ƹ̵̡Ӝ̵̨̄Ʒ ¸.
Happiness often sneaks in
through a door
you did not think was open.
~Unknown
Ƹ̵̡Ӝ̵̨̄Ʒ ¸.Ƹ̵̡Ӝ̵̨̄Ʒ ¸.Ƹ̵̡Ӝ̵̨̄Ʒ ¸.Ƹ̵̡Ӝ̵̨̄Ʒ ¸.
Spiritual Enlightenment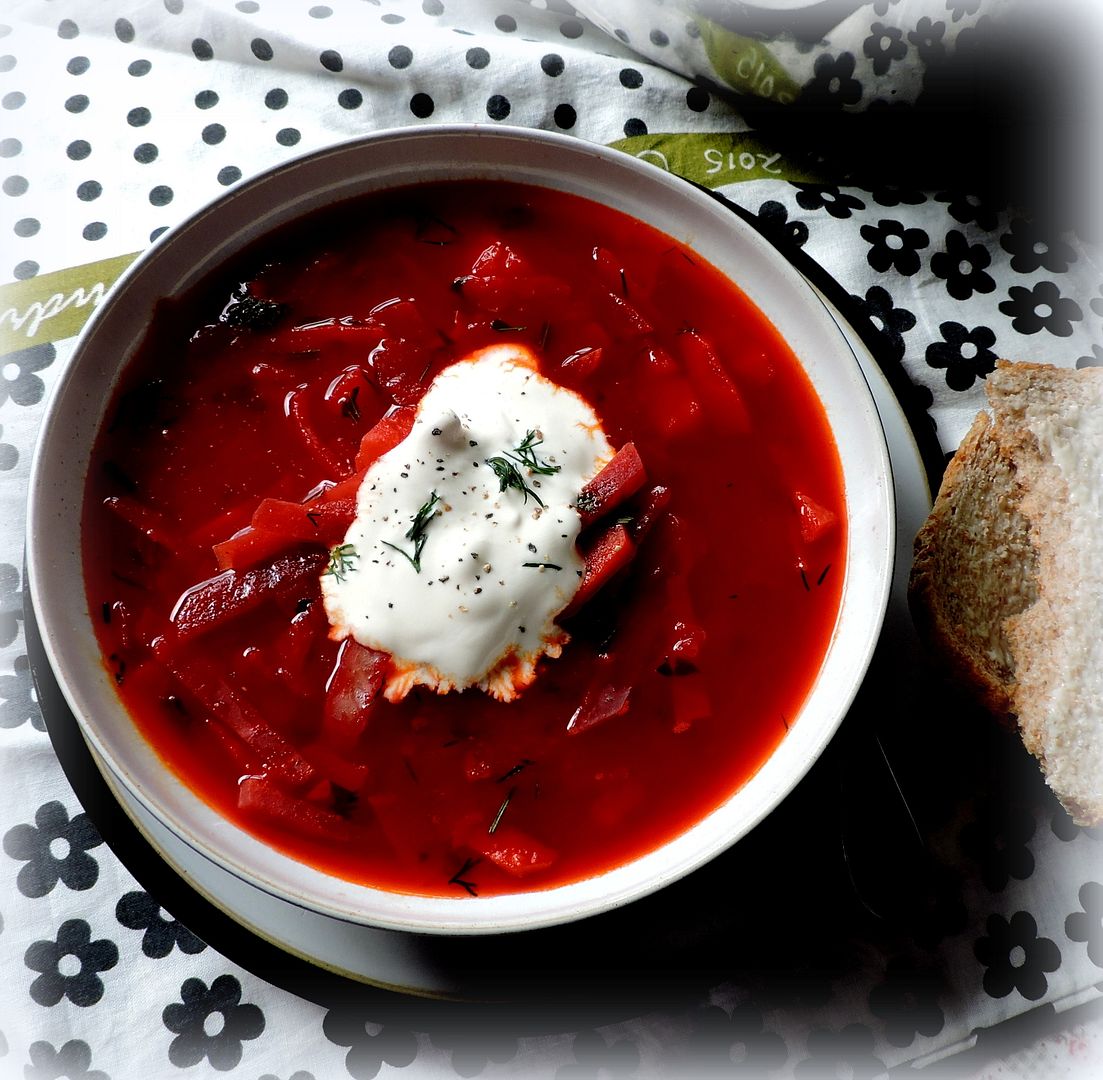 I'm cooking a delicious soup in The English Kitchen today . . .
Hungarian Borscht
.
Have a wonderful Wednesday! Don't forget . . .
═══════════ ღೋƸ̵̡Ӝ̵̨̄Ʒღೋ ═══════════ ⊰✿░G░O░D⊰✿⊰L░O░V░E░S⊰✿⊰░Y░O░U░⊰✿
═══════════ ღೋƸ̵̡Ӝ̵̨̄Ʒღೋ ═══════════
And I do too!!