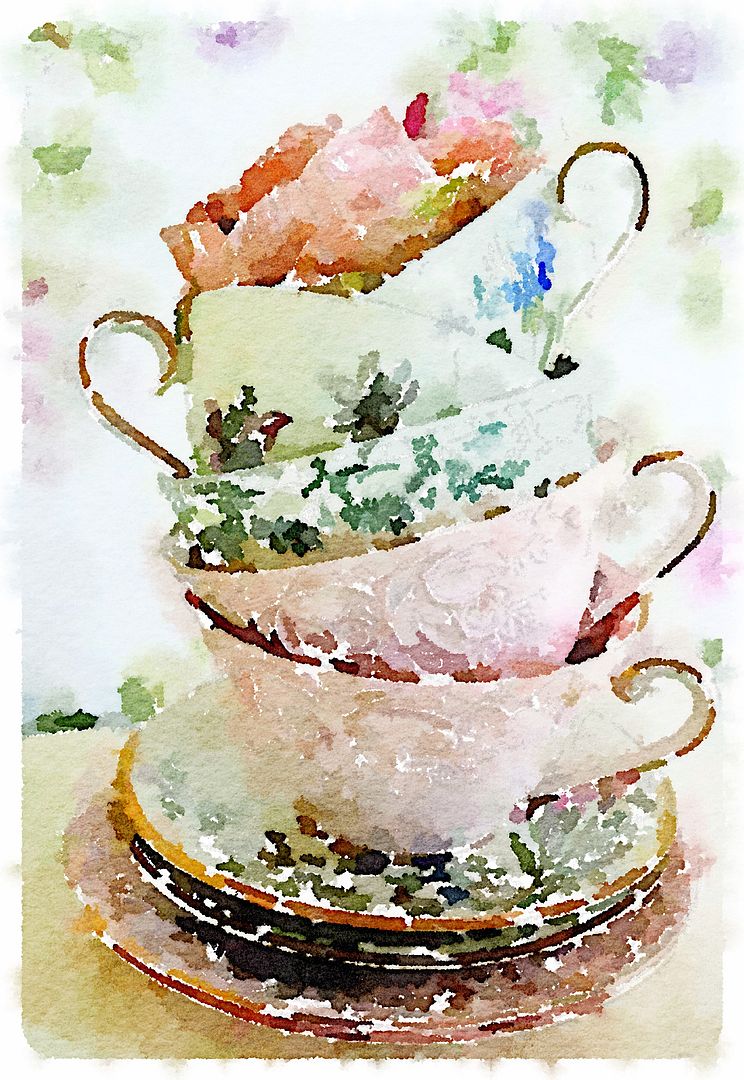 I haven't really done much of anything this week to talk about. The only places I've gone is to bed, to the Doctor and one trip to the Grocery store. I have not been a very effective missionary this week for sure, but I know I will more than make up for it when I am well, so that's okay. But what to talk about . . . .
I know . . . Let's talk about tea! I know as a Temple Worthy Latter Day Saint, I don't drink regular tea, but that doesn't stop me from enjoying herbal infusions, and I do love a nice hot cup of herbal tea ever now and again. There is nothing like it for the soul . . . be it herbal or otherwise, as we all know . . .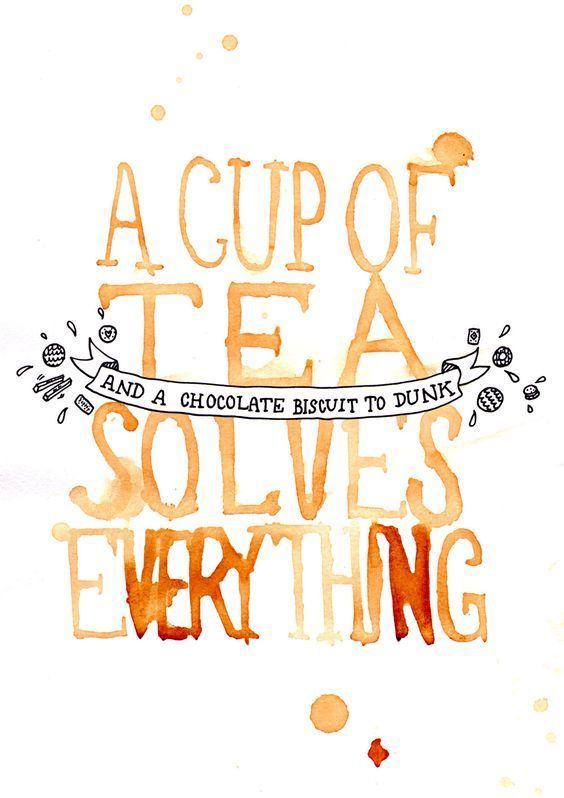 Well, maybe not everything, but that's the first thing that is done over here in the UK whenever someone wants to think something out, or calm down, or feel better, or . . . well . . . anything . . .
They either brew or are offered a nice hot cup of tea. Tea is seen to be the bandage that helps or soothes in any situation, be it happy or be it sad. And that kind of makes sense in a way . . . there is great comfort to be found in ritual and the taking of tea is definitely something which comes with rituals.
(Don't tell me you're a bag in a cup person, please don't!)
You should always begin with a nice clean and hot pot. You need to take some boiling water and pour it into the pot, swirl it around and let it sit for a few minutes. Then you pour it out. Add your tea leaves, be they in a bag or an infuser . . . the proper amount for the pot and the drinkers mind . . . and then add boiling water, cover and let it steep. I think the typical amount is one teaspoon ful of dry leaves for each cup and one extra for the pot.
Tea is civilization.
George Orwell did a whole essay on tea, which is quite interesting to read. You can
find that here
.
What happens after it steeps is a matter for great consideration and conversation. You will find a bazillion ideas on what and how to do it properly. Milk first, milk second. Sugar or honey. Lemon or not . . . milk or cream . . . there is no end to how people enjoy it and how much they like to argue about which is the proper and best way to do it all.
I say just pour it in a cup . . . dress it to your pleasure . . . then sit back and let it do its magic.
Tea to the English is really a picnic indoors.
~Alice Walker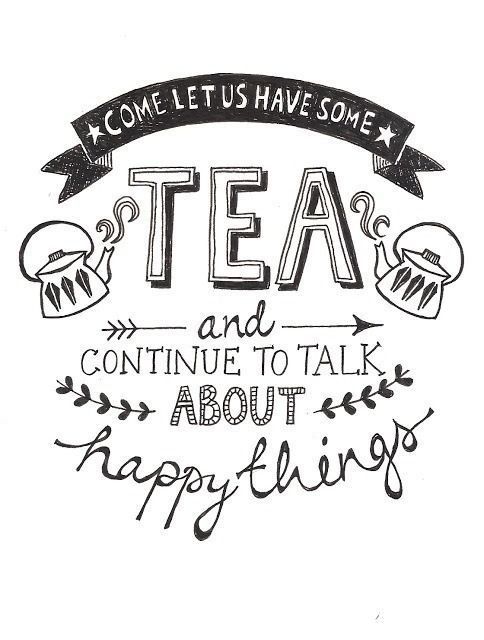 A cup of tea enjoyed on your own is solace . . . like a warm hug in a warm cup . . . sustaining . . . but a cup of tea when shared with a friend is a "happening" . . . it is hard not to share a cup of tea with a friend and not feel like you are doing and being something and someone of import . . .
Even the Queen's day stops for a cup of tea.
I contend that a nice cup of tea is like a celebration in a cup . . . especially with a biscuit on the side, and you've just gotta love dunking???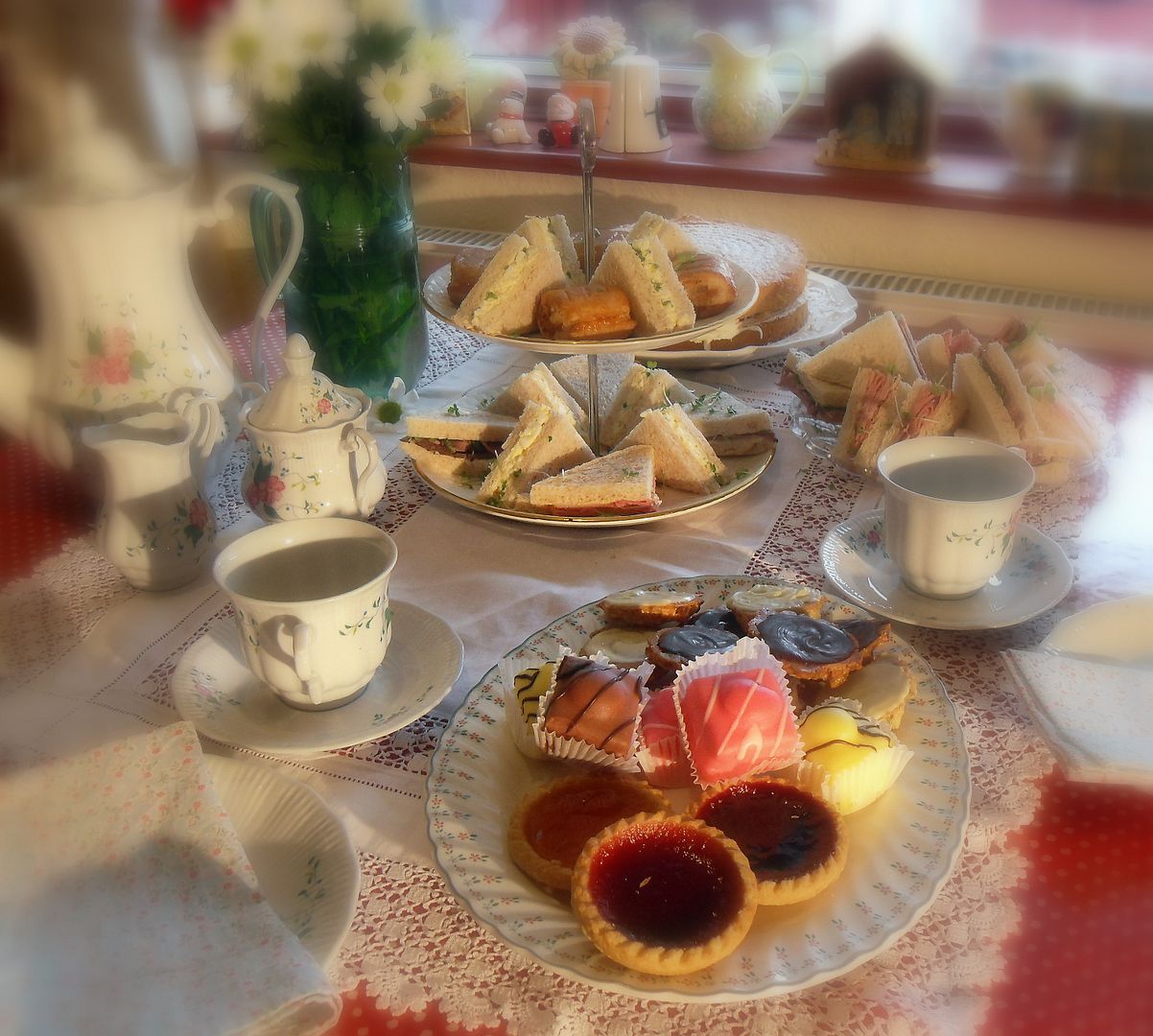 When you add cakes and sandwiches, however . . . you have a party! And who doesn't love a good part-tay! And a tea party is just the best thing ever!
I have done tea parties for just Todd and myself, instead of supper. I've spread out a pretty cloth and brewed up some herbal tea and added an assortment of cakes (I think a Victoria Sponge is a must) and some nice finger sandwiches and it's been pretty blissful . . . and lots of fun. A great way to chase away the Winter blues.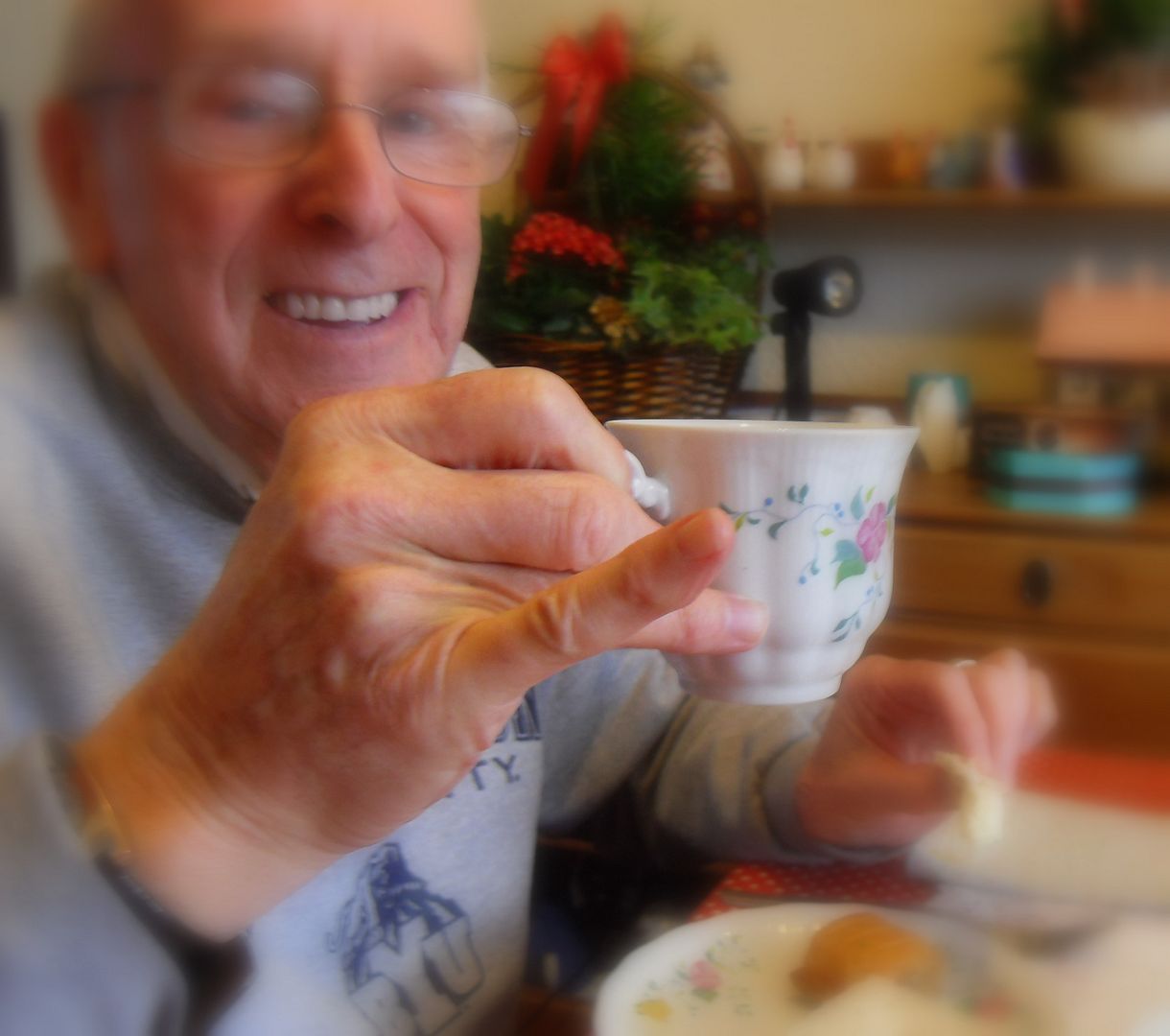 How can you not love it I ask!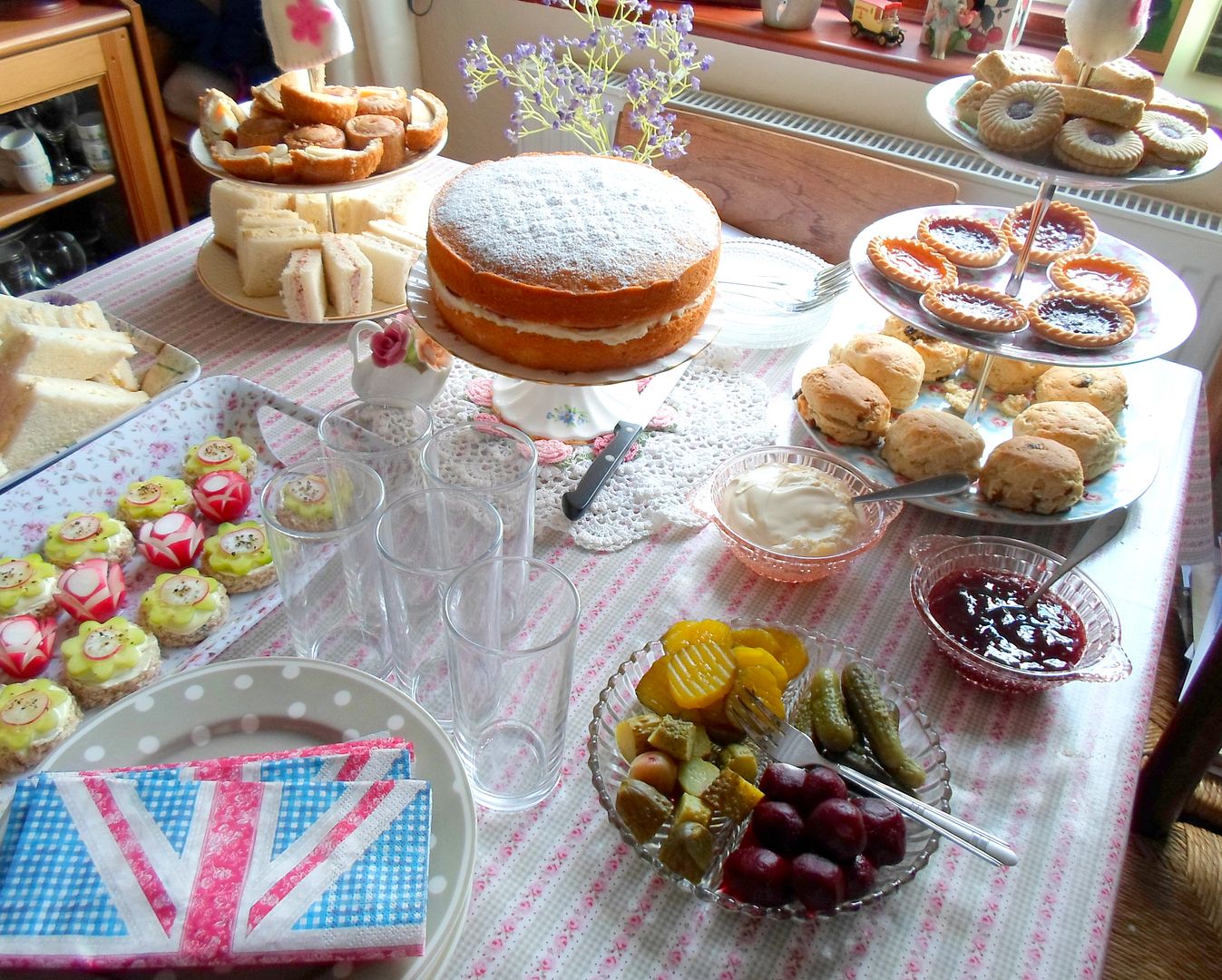 One time . . . a few years back now . . . I did a tea party for the Missionary Sisters instead of having a supper for them, and they were just thrilled. The ultimate British experience for them that was . . .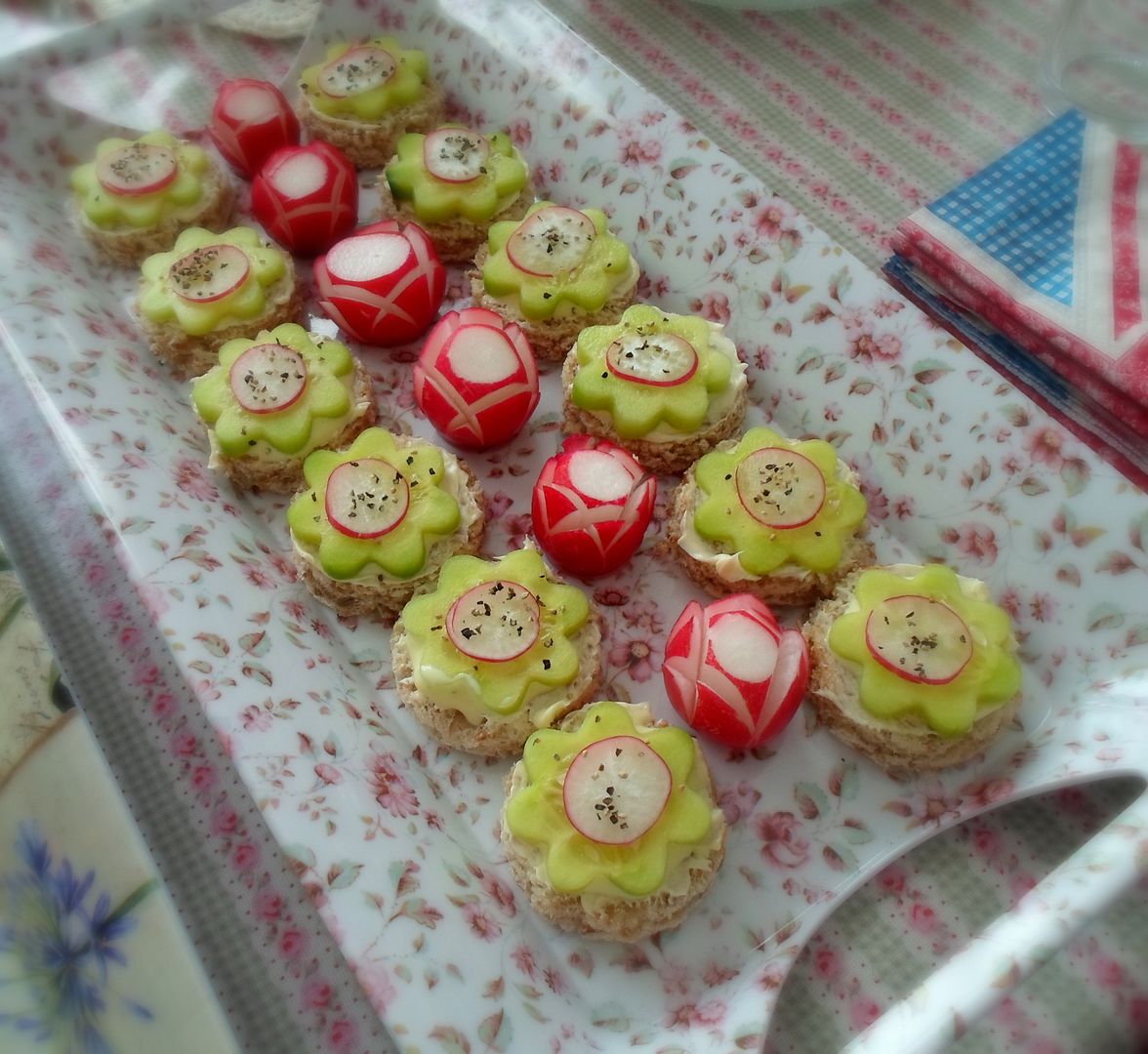 For me it was a wonderful excuse to break out all my pretty trays and napkins . . . to bake cakes . . . to have a bit out of the ordinary fun. I love doing tea party fare. It's simple and it's a chance to explore your whimsical side . . .
Which reminds me, I haven't done a tea party in a while. Perhaps today is the day.
I think it just may be. T'would be a great way to shake away the sick room winter doldrums.
There are few hours in life
more agreeable
than the hour dedicated
to the ceremony
known as afternoon tea.
~Henry James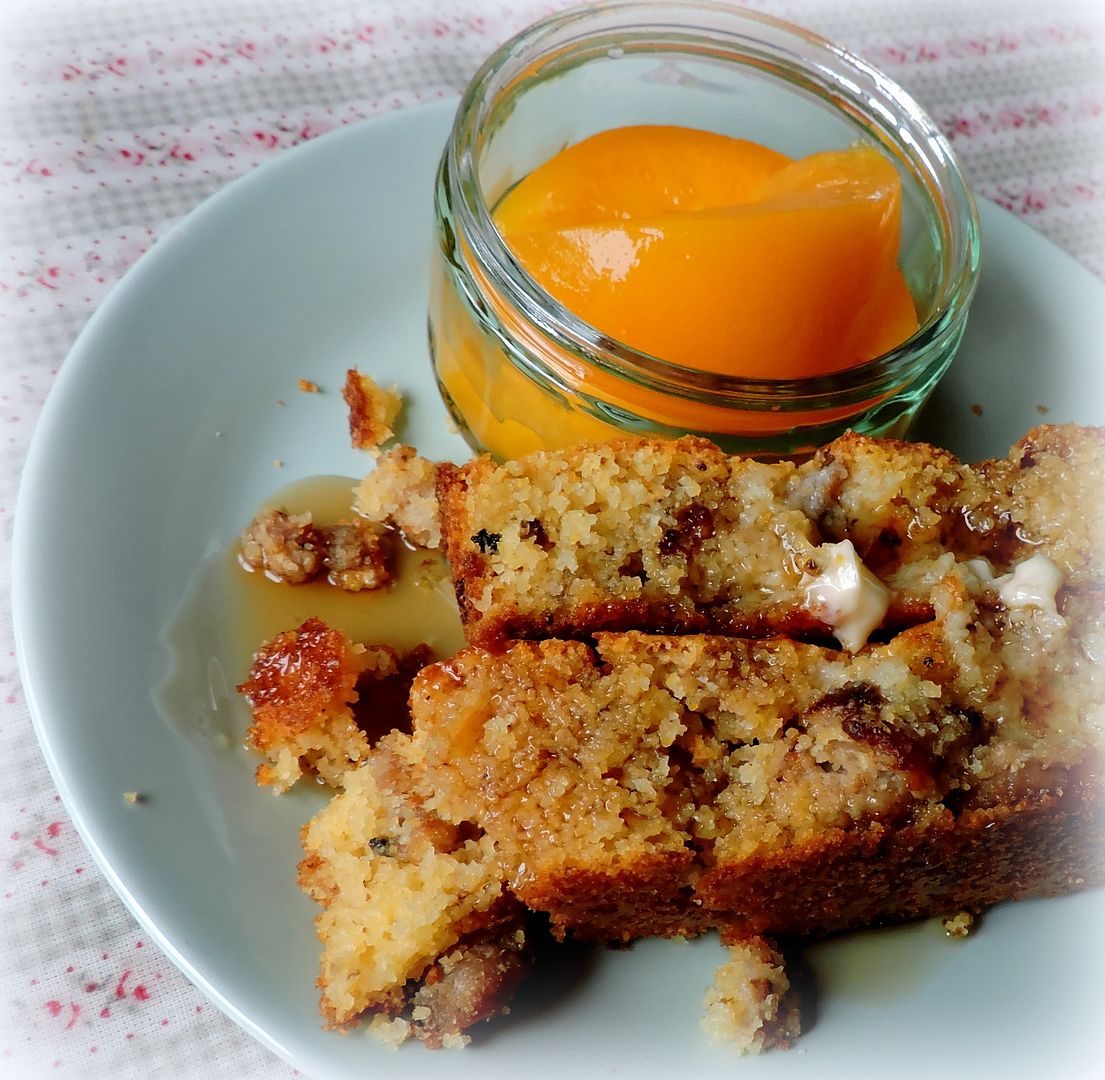 Cooking in The English Kitchen today . . . .
Sausage Breakfast Bake.
A cornmeal cake stogged with tasty sausage and served up with butter, syrup and sliced peaches. Just in time for the British Mothering Sunday!
Have a great Saturday no matter what you may get up to . . . whateer you do, don't forget!
═══════════ ღೋƸ̵̡Ӝ̵̨̄Ʒღೋ ═══════════ ⊰✿░G░O░D⊰✿⊰L░O░V░E░S⊰✿⊰░Y░O░U░⊰✿
═══════════ ღೋƸ̵̡Ӝ̵̨̄Ʒღೋ ═══════════
And I do too!