Friday was a glorious day. The sun was shining brightly all day . . . I hung clothes out . . . the flies and the bees were buzzing . . . Mitzie was allowed finally to have somewhat of an amble and a sniff on the grassed area of the garden. She was so very happy for that experience!
Todd was finally able to cut the grass. It has been a while! In fact everyone was out mowing their grass. The air was humming with the sounds of mowers and the smell of fresh cut grass. You can see Todd is quite happy to finally be able to tackle this chore! And
without
wellies! We'd had a week with no rain and it had made a huge difference!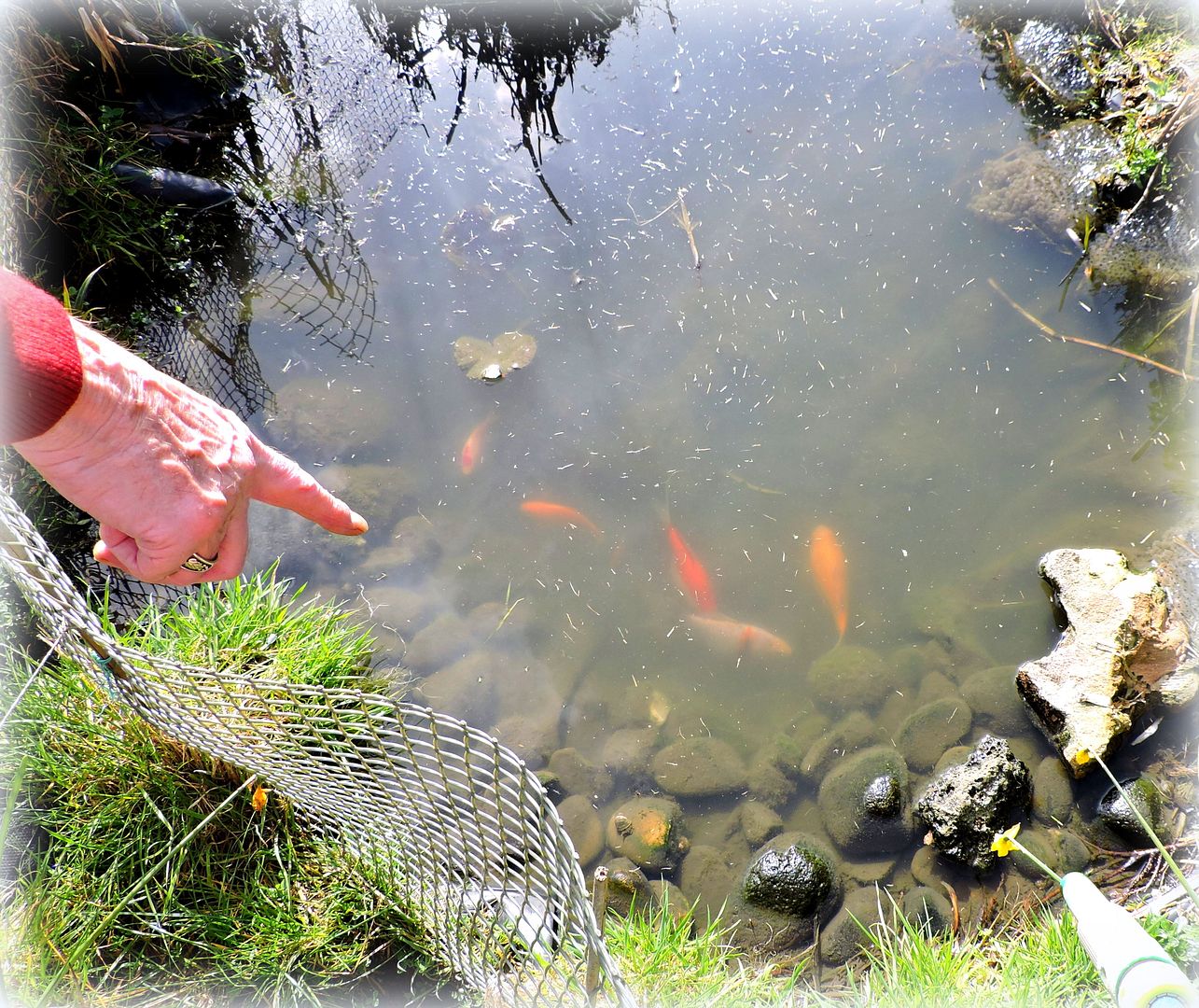 Even the fish were happy to see the sun . . . although we did lose a younger one earlier this week to those darned cats, despite the wire fence we have around it! Grrr . . . Todd was pointing out some of the frog spawn here, although it's not visible in the photograph, it is quite visible in the pond.
Even the daffodils were dancing . . . they were happy too.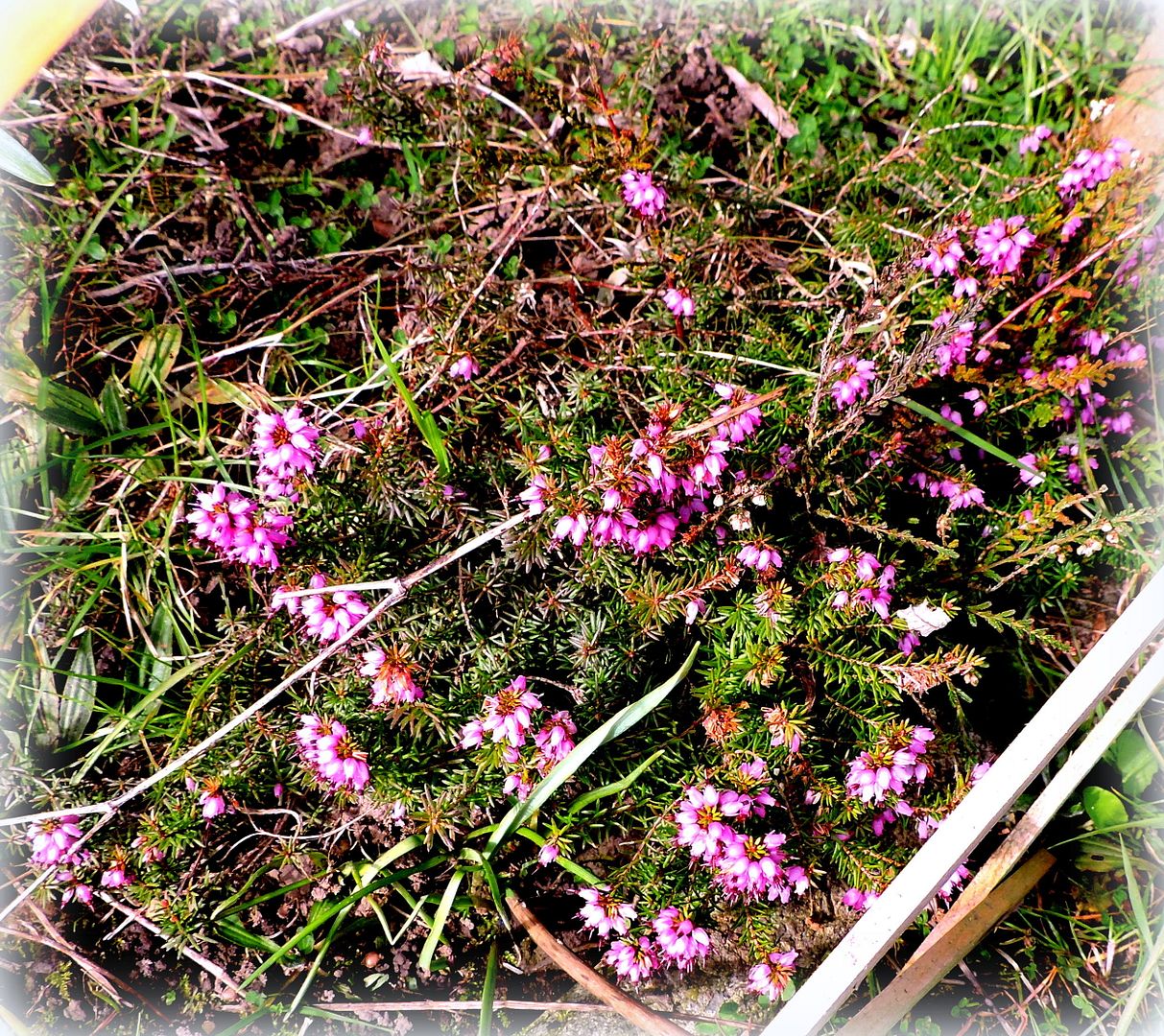 The Heather is blooming . . I think it was pretty happy too . . .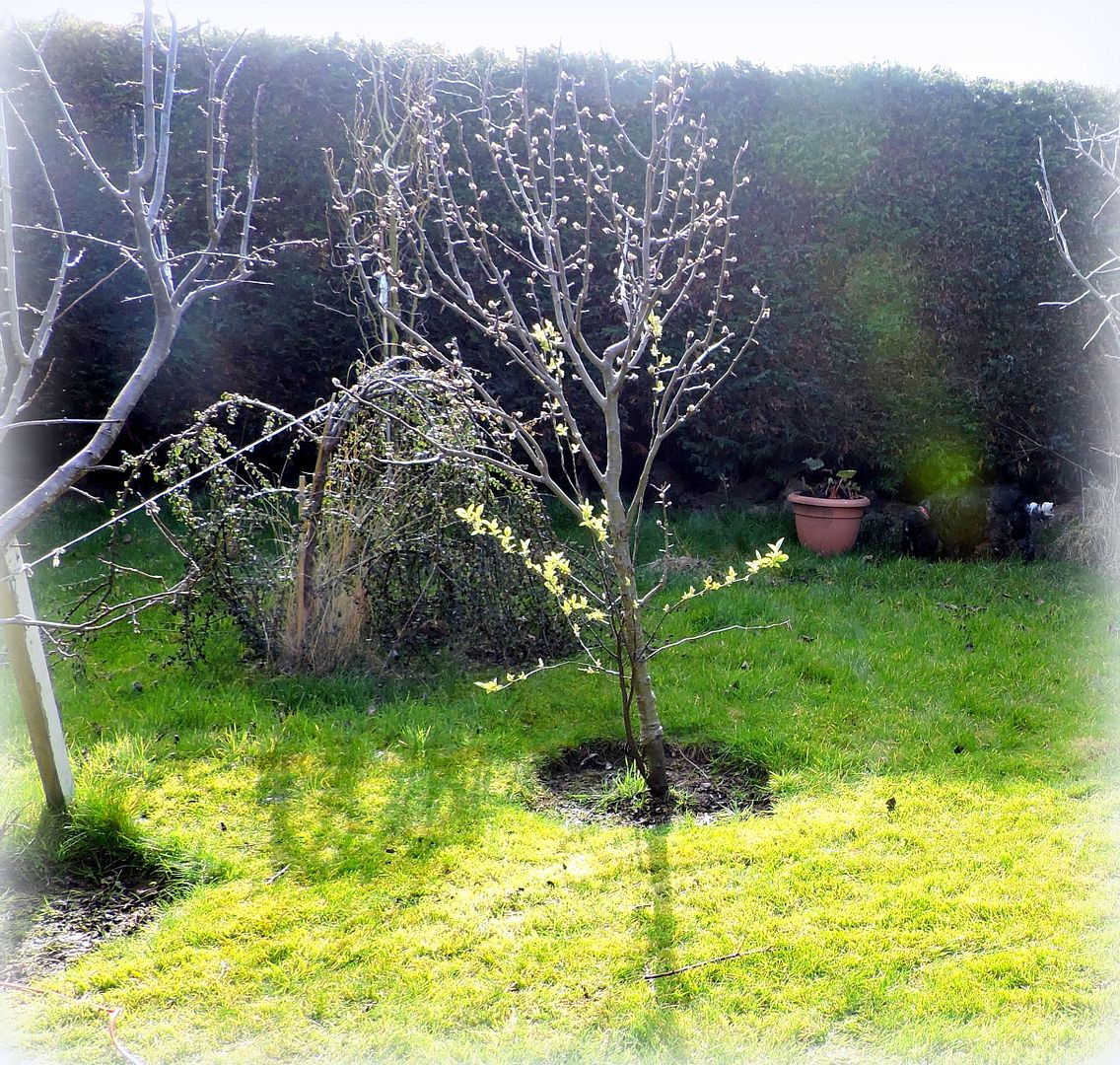 The fruit trees are budding . . . and Mitzie was a sniff-sniff-sniffing . . . making up for all those lost months and sniffs . . .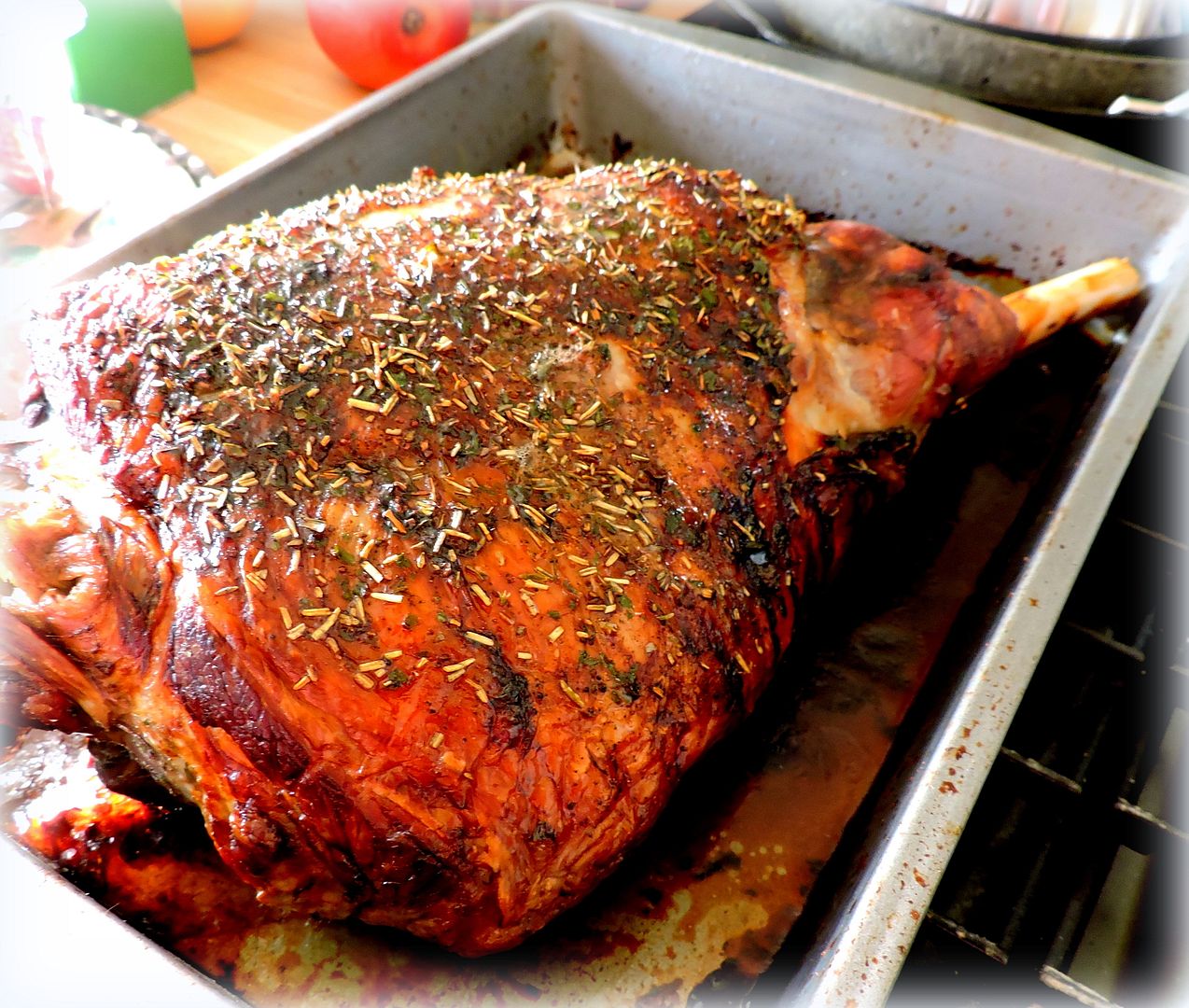 I roasted a leg of lamb for our friend Doreen . . . she does not cook anymore and Billy can't cook . . .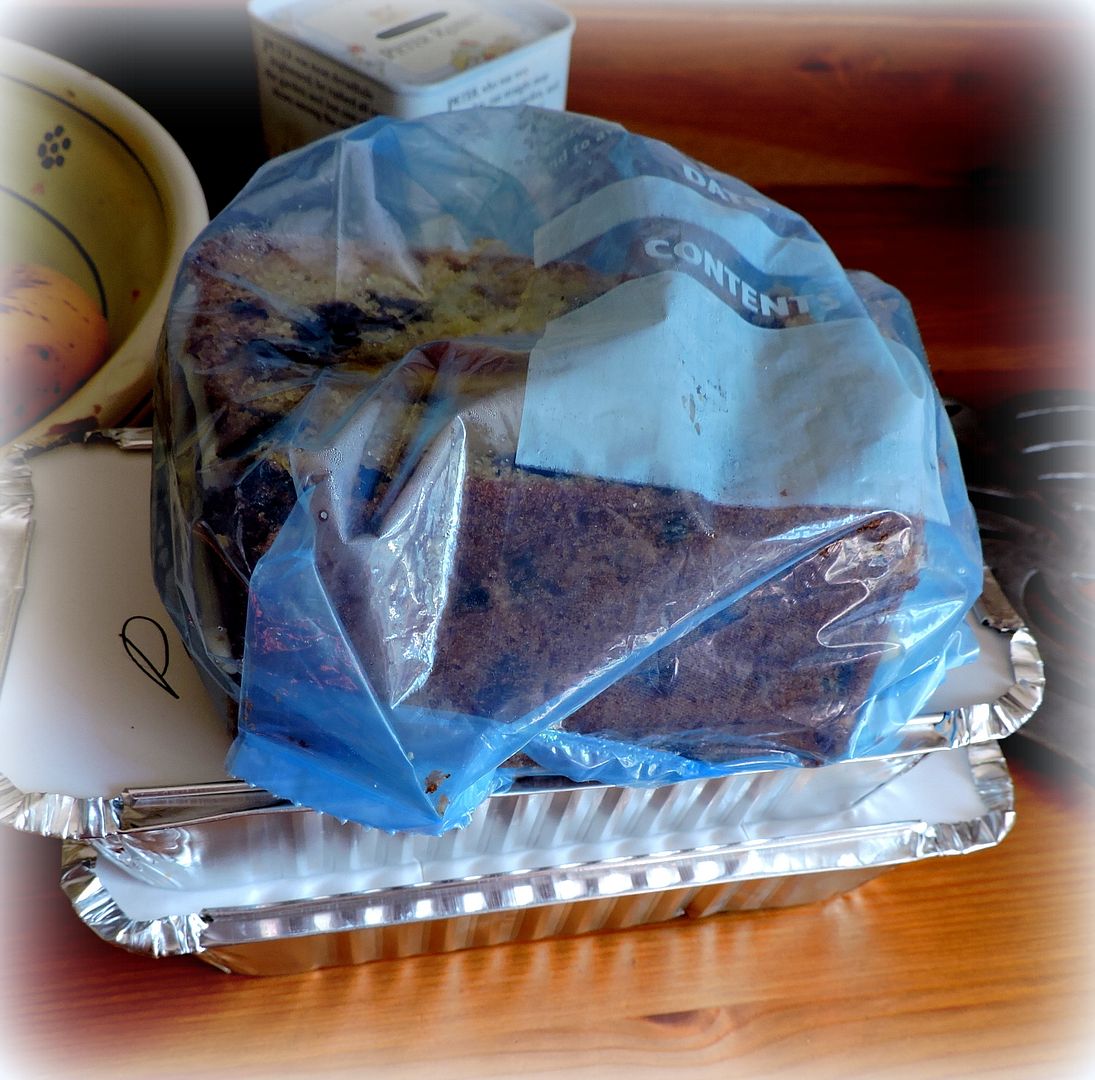 It was sent over with some of my fruit cake and some vegetables for them to enjoy on the side . . .
But then the rain moved in. Nevermind . . .
Gene Kelly was still dancing in the rain . . .
The flowers Todd brought me last week are still looking beautiful on the window sil . . . look at the rain on the window. So much so that our satelite telly failed . . . that's heavy duty . . .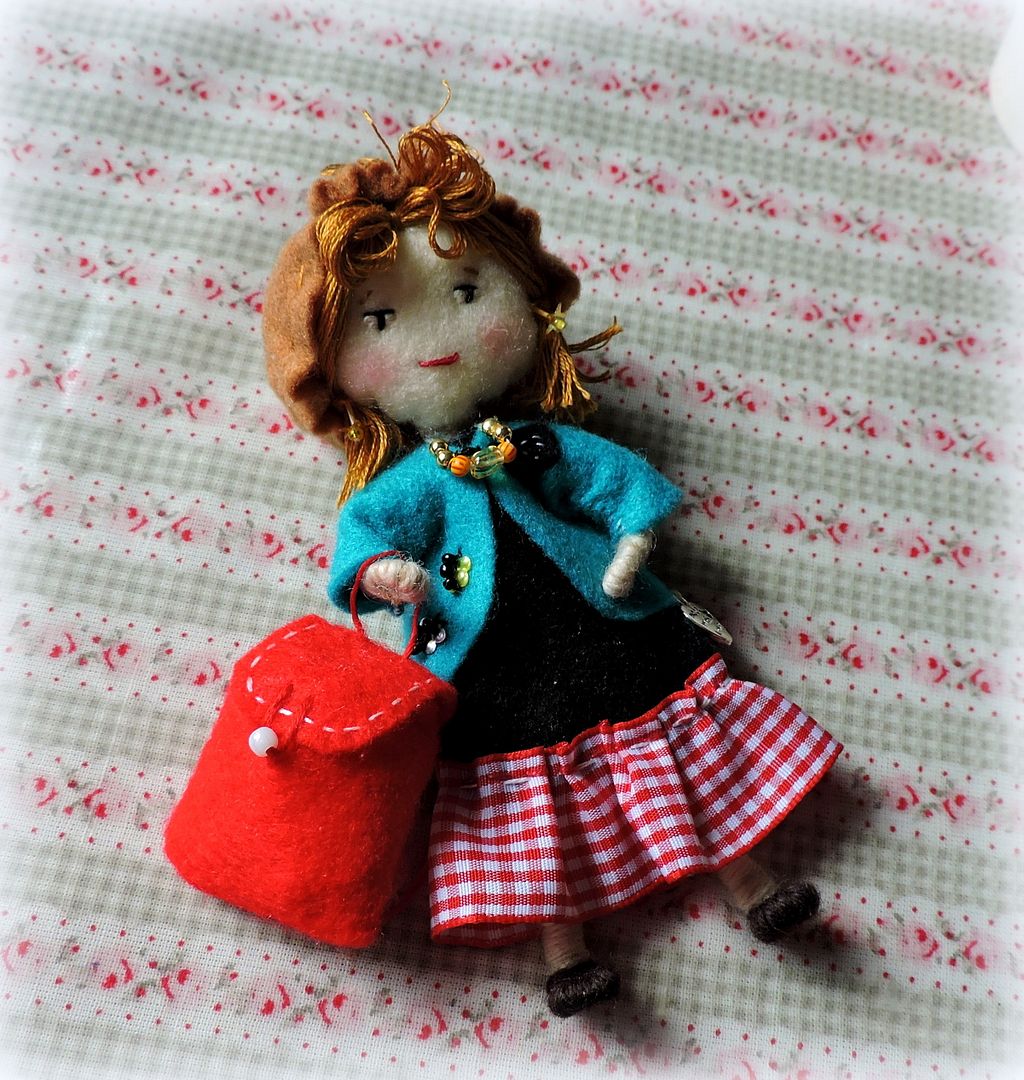 But I finished a project I have been working on . . . a farewell gift for Sister Jo. One of my dolls . . . wearing Sister Jo's turquoise jacket and little missionary badge . . . her trademark necklace and earrings and her lovely red bag . . .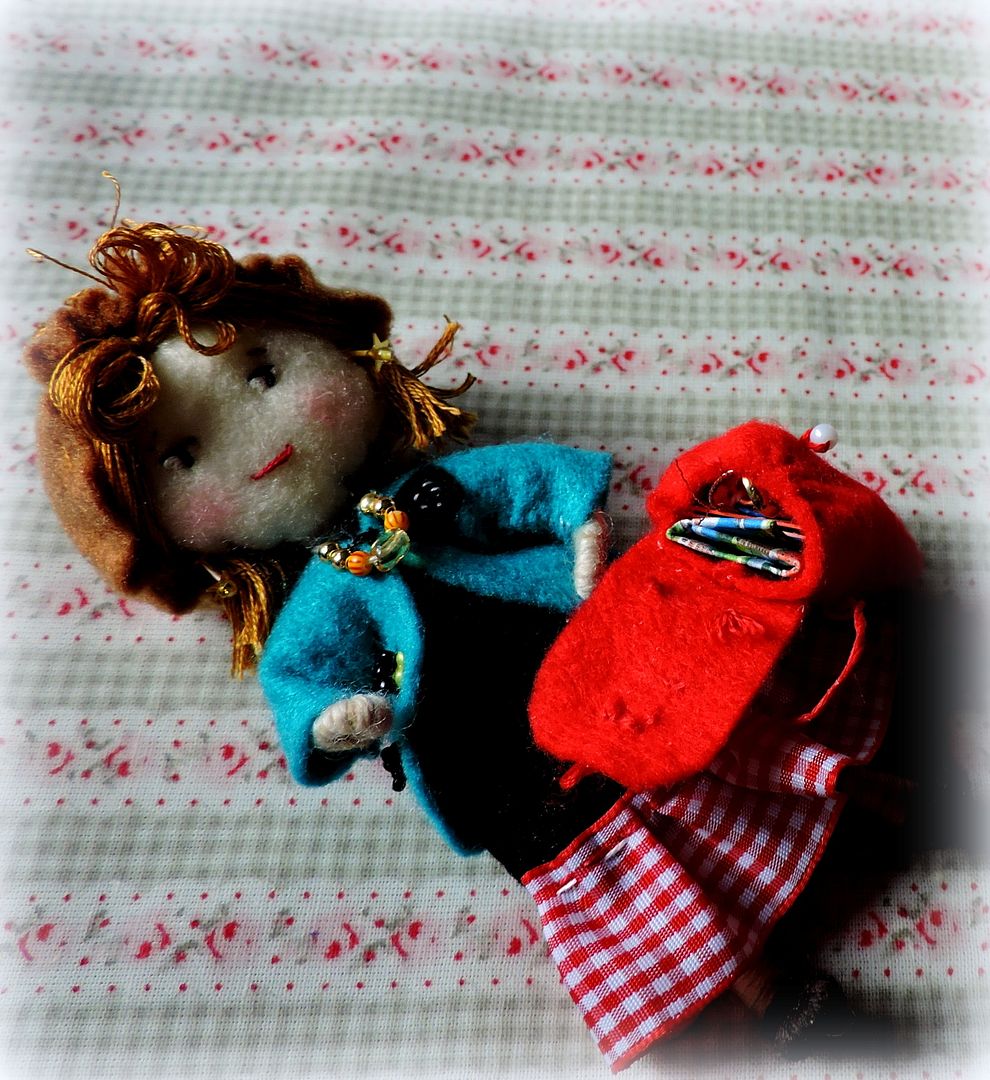 Her bag is stogged full of goodies . . . overflowing with tiny goodies that have meaning . . . I hope it will be a remembrance of her mission . . .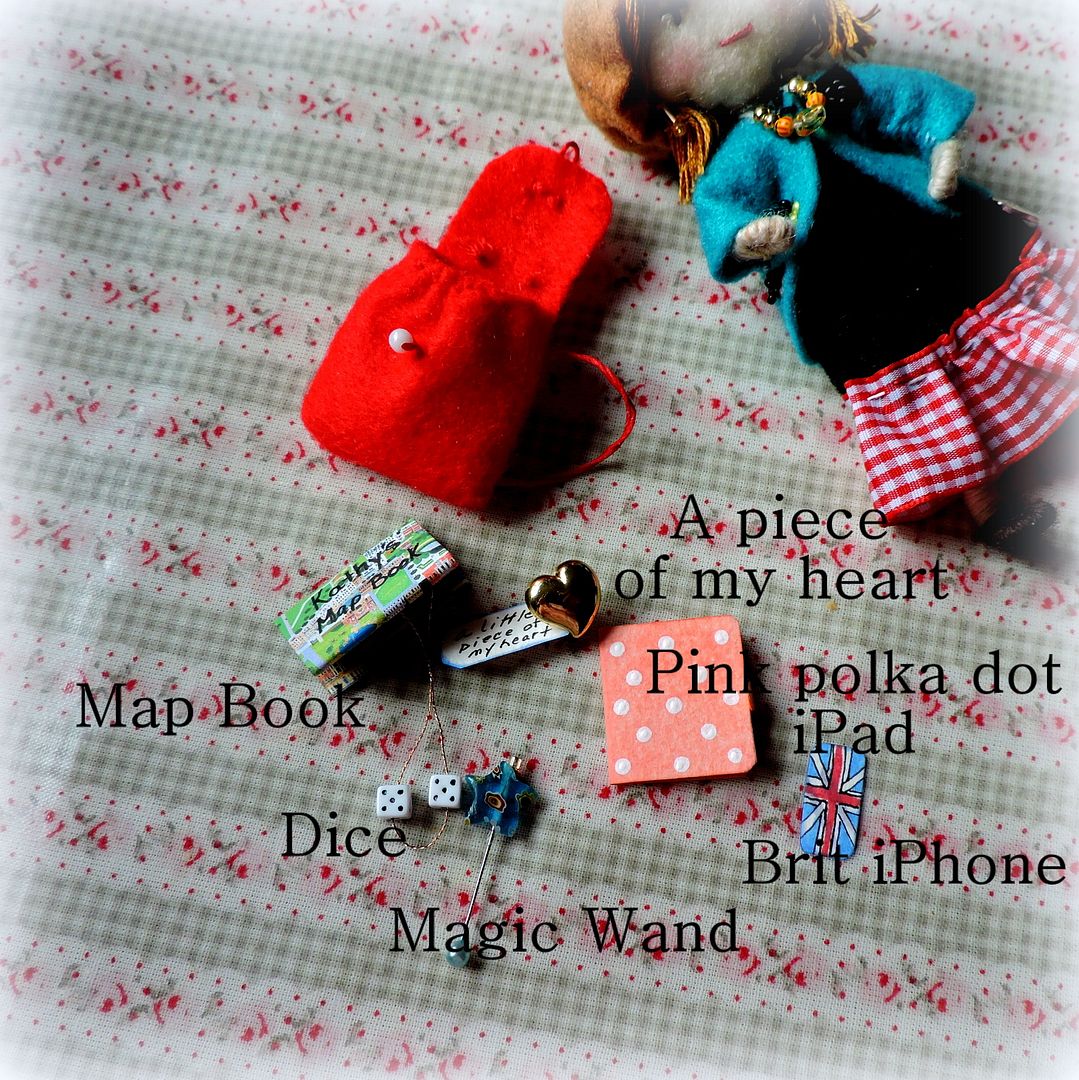 The pink polka dot iPad cover she bought on one of our shopping dates . . . Kath Kidston you know . . . her little british covered mobile . . . a magic wand (made from a pin and a star shaped magic bead), a set of dice . . . (She was always looking for dice so that we could play games) a tin map book and a small piece of my heart . . .
The Map Book is so that she will never get lost and will always be able to find her way back to us . . .
We are sure going to miss her. I hope she likes it. I am going to give it to her at church tomorrow . . . (which is today when you will be reading this. Because of the time change I am doing this the night before . . . oh how I hate it when the clocks go forward and we lose an hour. It messes with my schedule!)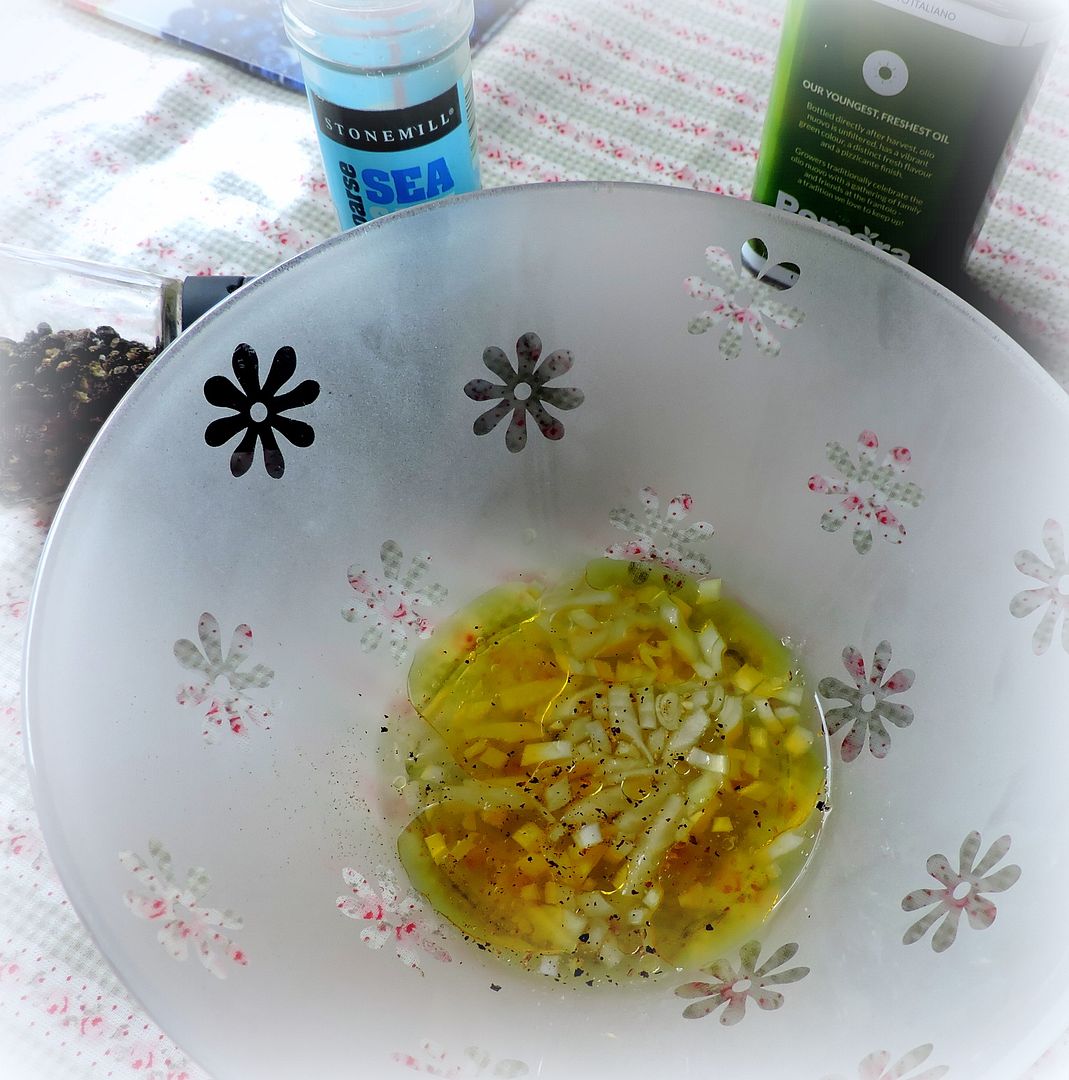 I made us a salad to go with out tea, which was a denver omelette . . . I made it my mom's way. She used to make a salad on Sunday afternoons to go with our dinner. She always started it by marinating chopped onions in the bottom of her salad bowl with some vinegar, oil, salt and pepper. The vinegar helps to take the bite out of the onions so they are not as sharp
I always loved my mom's salads.
And when the sabbath was past, Mary Magdalene, and Mary the mother of James, and Salome, had bought sweet spices, that they might come and anoint him. And very early in the morning the first day of the week, they came unto the sepulchre at the rising of the sun. And they said among themselves, Who shall roll us away the stone from the door of the sepulchre? And when they looked, they saw that the stone was rolled away: for it was very great.
And entering into the sepulchre, they saw a young man sitting on the right side, clothed in a long white garment; and they were affrighted. And he saith unto them, Be not affrighted: Ye seek Jesus of Nazareth, which was crucified: he is risen; he is not here: behold the place where they laid him. But go your way, tell his disciples and Peter that he goeth before you into Galilee: there shall ye see him, as he said unto you. And they went out quickly, and fled from the sepulchre; for they trembled and were amazed: neither said they any thing to any man; for they were afraid.
Mark 16: 1-8
I stand all amazed. I hope that I always will. Yes . . . what a difference a day makes . . .
Baking in
The English Kitchen
today . . . A Simple Simnel Cake.
May your Easter Sunday be truly blessed. Fill it with joy and with love and with the true reason for the season, and through it all don't forget . . .
═══════════ ღೋƸ̵̡Ӝ̵̨̄Ʒღೋ ═══════════ ⊰✿░G░O░D⊰✿⊰L░O░V░E░S⊰✿⊰░Y░O░U░⊰✿
═══════════ ღೋƸ̵̡Ӝ̵̨̄Ʒღೋ ═══════════
and I do too!
"For God so loved the world, that he gave his only begotten Son, that whosoever believeth in him should not perish, but have everlasting life."
~John 3:16