What lovely weather we have been having these past couple of weeks. It's been such an uplift after the horrible wet winter we had this year! Todd actually had to water the plants this week. It's been a very long time since he has had to do that.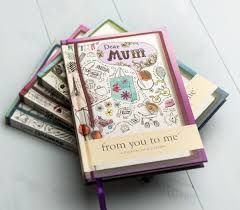 Not so long ago I bought myself five of these journal of a lifetime books. They are intended for the child to give to their mum so that she can write her story and the journey which she had taken with her child, and then give it back to the child. I thought hell might freeze over before that ever happened in my family and so I bought five of them, one for each of my children and I have been laboriously filling them in a bit at a time.
The idea is that I will give each one theirs on their Birthday. It's not so hard, for some pages can be identical in each one. There are only a very few which require something different on them, which is purpose written to the child it is going to be given to. I've been wanting to write down my story for each of them and little memories for each of them for a long time and this is a great way to do it. Hopefully they will appreciate them when they are done. It doesn't really matter to me if they don't. The important thing will be that I made an effort to do it and will feel good about it.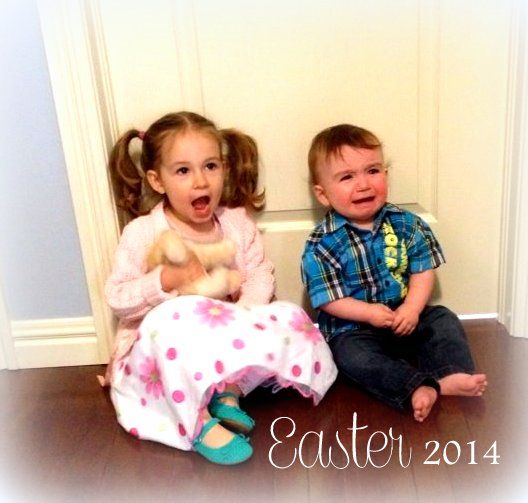 My son in law posted this photograph yesterday on his face-book page with the caption, "Happy Easter. Picture that tells you like it is." I guess not every day runs smoothly! I believe that is the first time I have ever seen wee Cameron without a huge smile on his face. He's always so happy in all of his pictures. I don't know what Maryn is saying here, but I am sure it is something which is quite profound.
I think my daughter must be having to go back to work soon. I cannot imaging how difficult that is for a mum to have to leave her wee ones and go back to work like that. I was always a stay at home mum up until my youngest son was about 9 months old I guess. I allowed myself to be pressured into taking a job outside the home and I have to say that doing so was probably one of the worst decisions I ever made, seriously. At the end of the day we didn't really gain much financially, but the damage it did to our family was immeasurable, although I am probably the only one who saw it that way. Thankfully it didn't last for too long. I just don't know how these young mum's do it, I really don't.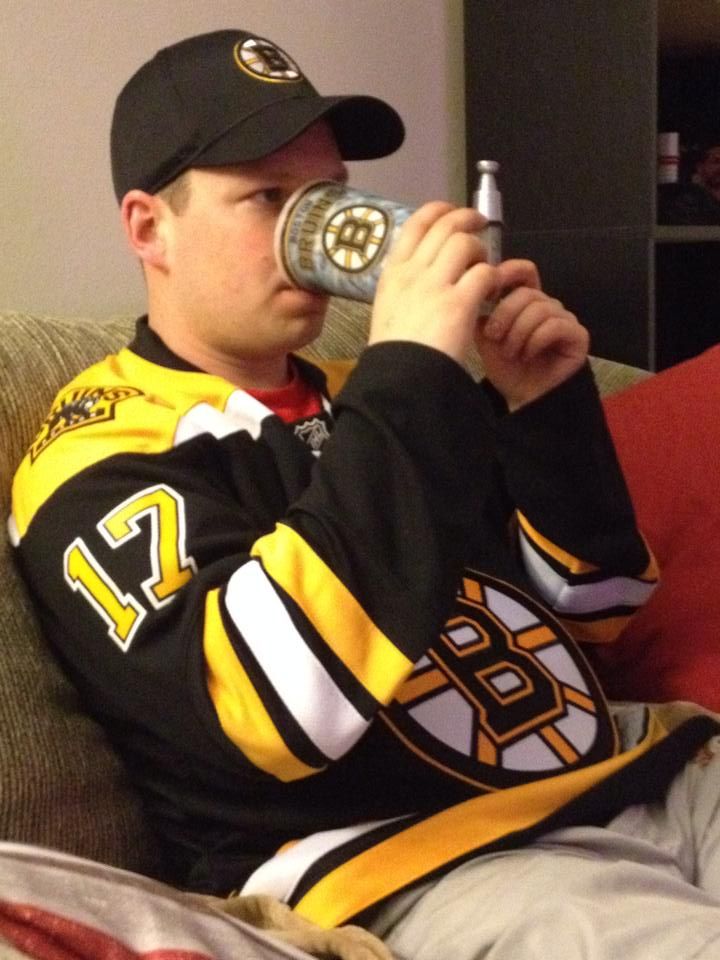 To say that my youngest son is an over the top Boston Bruins fan would be somewhat of an understatement I think! Here he is all prepared to watch one of their latest hockey games and he is all kitted out for it. My parents always watched the hockey when I was growing up. Saturday Night was always Hockey Night in Canada in our home. My parents loved the Montreal Canadians. Whenever I hear the original theme music I am taken back to those days. If you are Canadian and want to feel really nostalgic
click here
and then come right back. That is the theme music which goes with all the Saturday nights of my growing up years!
That was the one night of the week when my mum would break out all the stops and we would each get a small bowl of potato chips. (That was the ONLY time we ever got potato chips, unless we bought a bag with our allowances.) My mother and father would be sitting on the sofa, jeering and cheering. I can remember when Montreal would score a goal my dad would jump off the couch in excitement. Good times! During the play-off's my mother would write hexes against the other teams. Yes, they took their hockey very seriously and I would imagine if they could have gotten all the kit like my son has they would have both had it too, or at least a scarf or a mug!
I was never really able to get into hockey. I actually only enjoy watching sports like figure skating or gymnastics on the telly.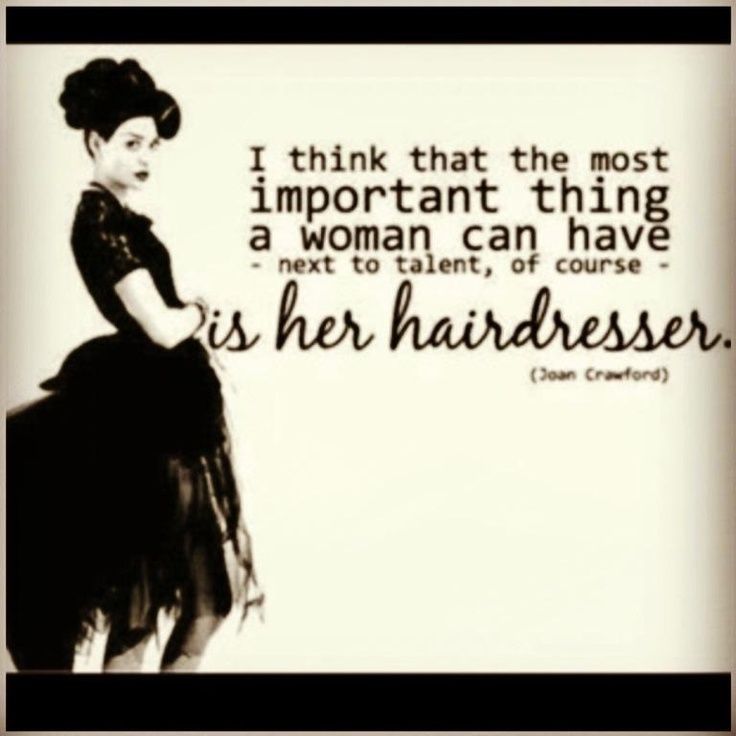 I have an appointment this morning to have my hair cut/trimmed. I go about every 6 to 8 weeks. I am closer to 8 weeks this time and it's looking quite shaggy. I keep it very short now as it's easier for me to handle. I am very lazy when it comes to my hair. I like to just get up and wash it and let it dry naturally. I can't be bothered with a lot of fuss and muss. I have seen too many people who are slaves to their hair and I refuse to be a slave to anything. Once my mother started working she went to the hair dresser every Saturday morning, for years and years. I suppose it was a social thing of sorts for her. Her hair dresser's name was Cliff and he was quite effeminate, although he was married. I can't even now remember my hair dresser's name. I think it's Shelly, but I am not sure. I guess I have been having my hair cut by her for about 3 years now. She does a great job. The only thing I don't like about it is that she always leaves all the bits of hair all over my face etc. I hate that, but I guess it's a small price to pay for having a good hair cut done by someone you can rely on. They say the hair is a woman's crowning glory. Maybe when you are young. I don't know for sure. I like my hair to look neat, but that's about it. I don't dye it or anything. I am going grey naturally and I am happy about that. I am far too lazy to be able to keep up with dying it. Tis true.
I noticed my first wrinkles yesterday! Yikes! Almost at the corner of my upper lip on both sides. It kind of freaked me out a bit. I mentioned it to Todd last night when were watching the telly and he said to me that I was almost 60! It's true I will be 59 in August. I guess I can't hold off getting wrinkles forever . . . and I am pretty lucky that I don't really have a lot of them at my age. The extra facial hair and the bags under my eyes I could quite happily live without though . . . I think I would much rather have wrinkles. Anyone want to trade?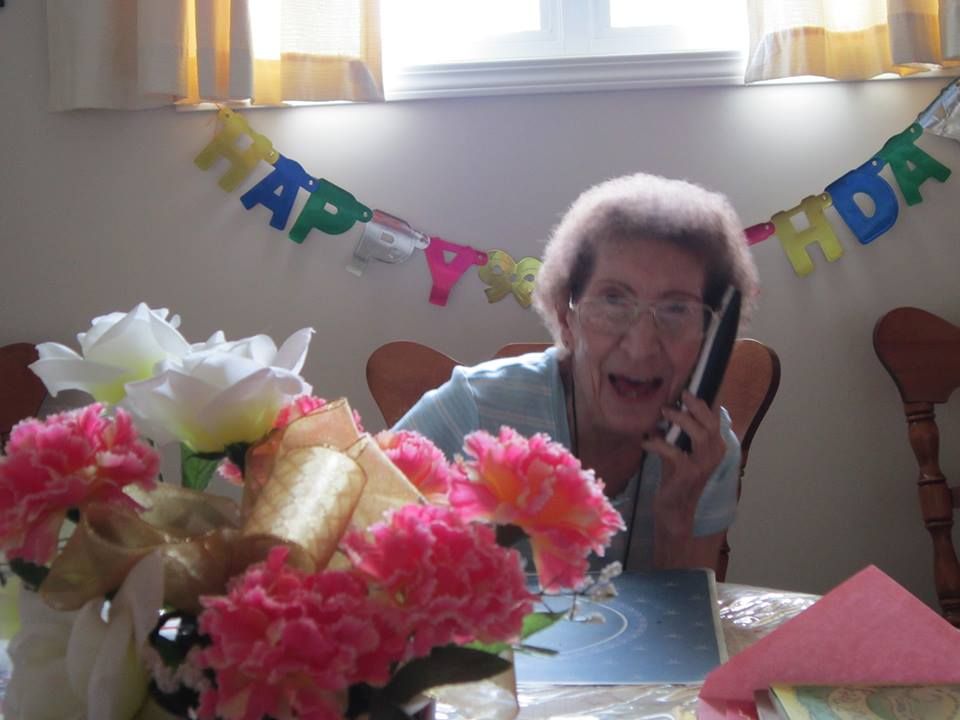 It was a year ago yesterday that my mum had her lung cancer operation. It's hard to believe that a whole year has always passed by. Her life changed forever on that day. She has never been the same since, but we are all so very grateful that we still have her with us. This was her talking to me on the telephone on her 81st Birthday last summer I love my mum. My dad is moving back to Nova Scotia in less than a week now to live with my mum and sister. My brother is going by bus to where my father lives in Quebec and then he will drive him down in my father's car. It's quite a journey and my dad would not be able to make it on his own. Please pray that the transition goes smoothly for everyone. Moving when you are in your 80's is not an easy thing. It's quite a difficult thing, but this is really for the best. We don't want either one of our parents to be alone. I am so appreciative of my sister being able to do this for them.
Speaking of getting older, I found this really nice piece that I wanted to share with you and so I'll end on that for today . . .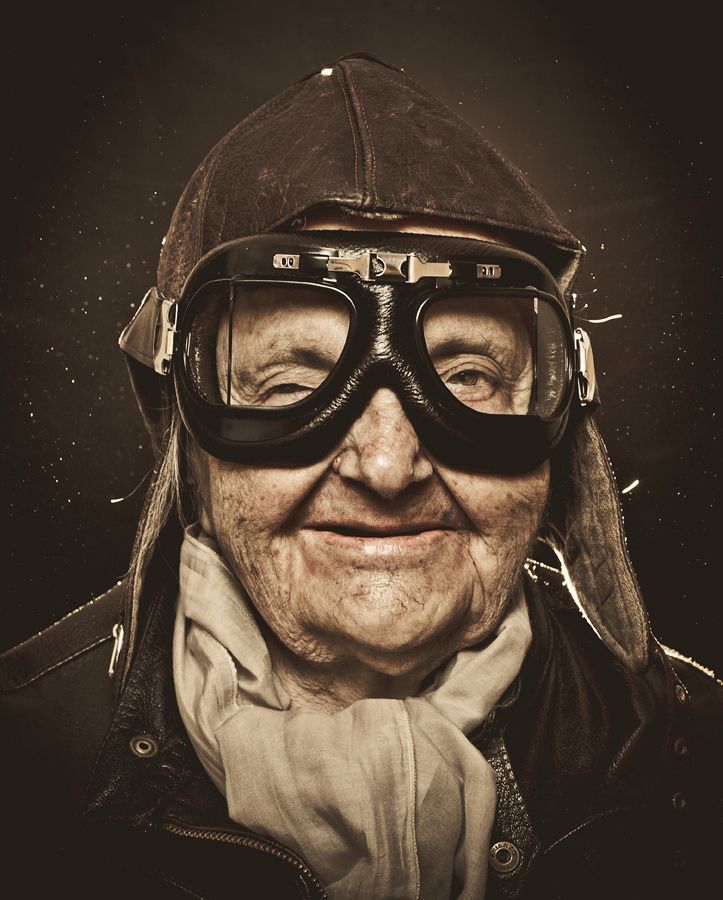 Life Begins at 80
I have good news for you. The first 80 years are the hardest. The second 80 are a succession of birthday parties.
Once you reach 80, everyone wants to carry your baggage and help you up the steps. If you forget your name or somebody else's name, or an appointment, or your own telephone number, or promise to be three places at the same time, or can't remember how many grandchildren you have, you need only explain that you are 80.
Being 80 is a lot better than being 70. At 70 people are made at you for everything. At 80 you have the perfect excuse no matter what you do. If yo uact foolishly, it's your second childhood. Everyone is looking for symptoms of softening of the brain.
Being 70 is no fun at all. At that age they expect you to retire to a house in Florida and complain about your arthritis (they used to call it lumbago), and you ask everybody to stop mumbling because you can't understand them. (Actually your hearing is about 50 percent gone.)
You survive until you are 80, everybody is surprised that you are still alive. They treat you with respect just for having lived so long. Actually they seem surprised that you can walk and talk sensibly.
So please, folks try to make it to 80. It's the best time of life. People forgive you for anything. If you ask me, life begins at 80.
~Unknown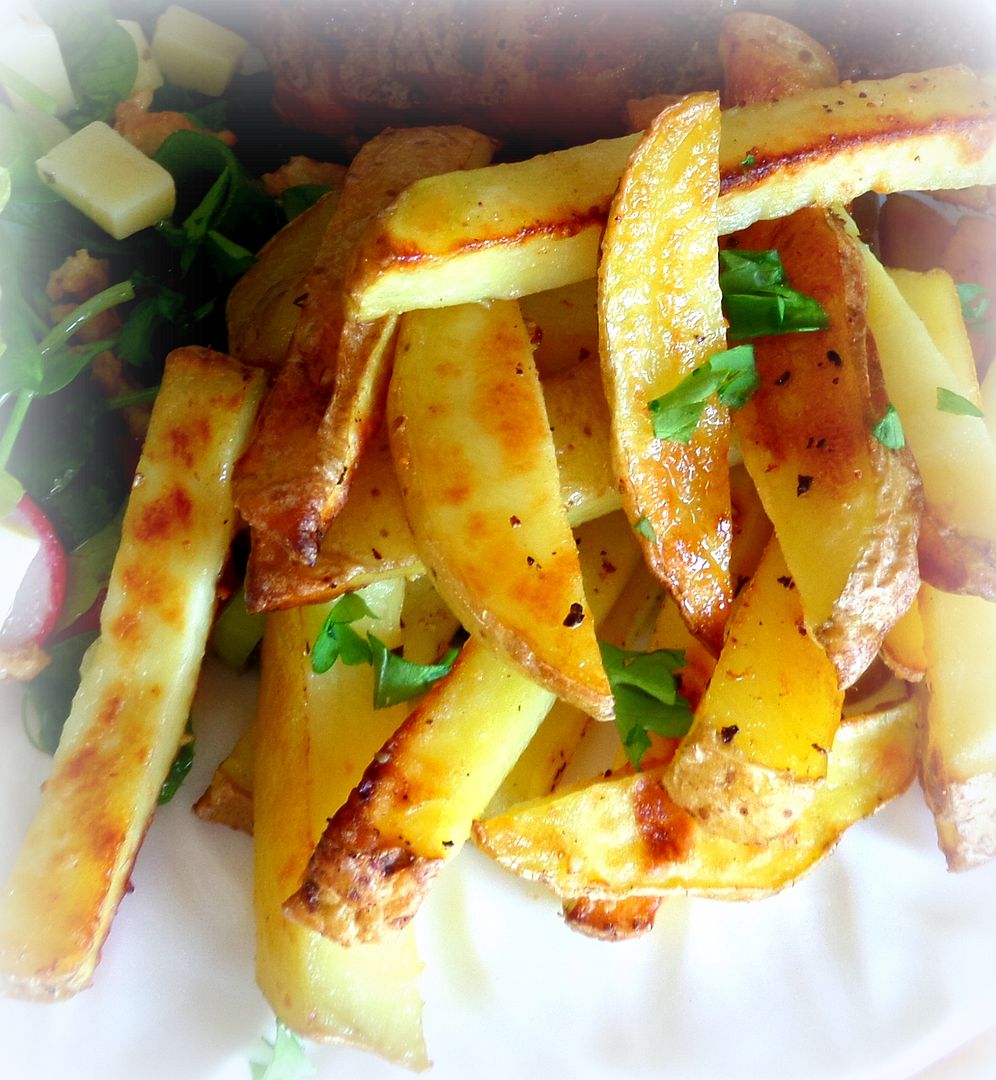 Cooking in The English Kitchen today . . .
Garlic and Truffle Oven Fries
. Delish!
Happy Wednesday!!
═══════════ ღೋƸ̵̡Ӝ̵̨̄Ʒღೋ ═══════════ ⊰✿░L░O░V░E⊰✿⊰✿⊰✿⊰✿⊰✿⊰░Y░O░U░⊰✿
═══════════ ღೋƸ̵̡Ӝ̵̨̄Ʒღೋ ═══════════